Student leaders expect more support for marginalized students from new UC president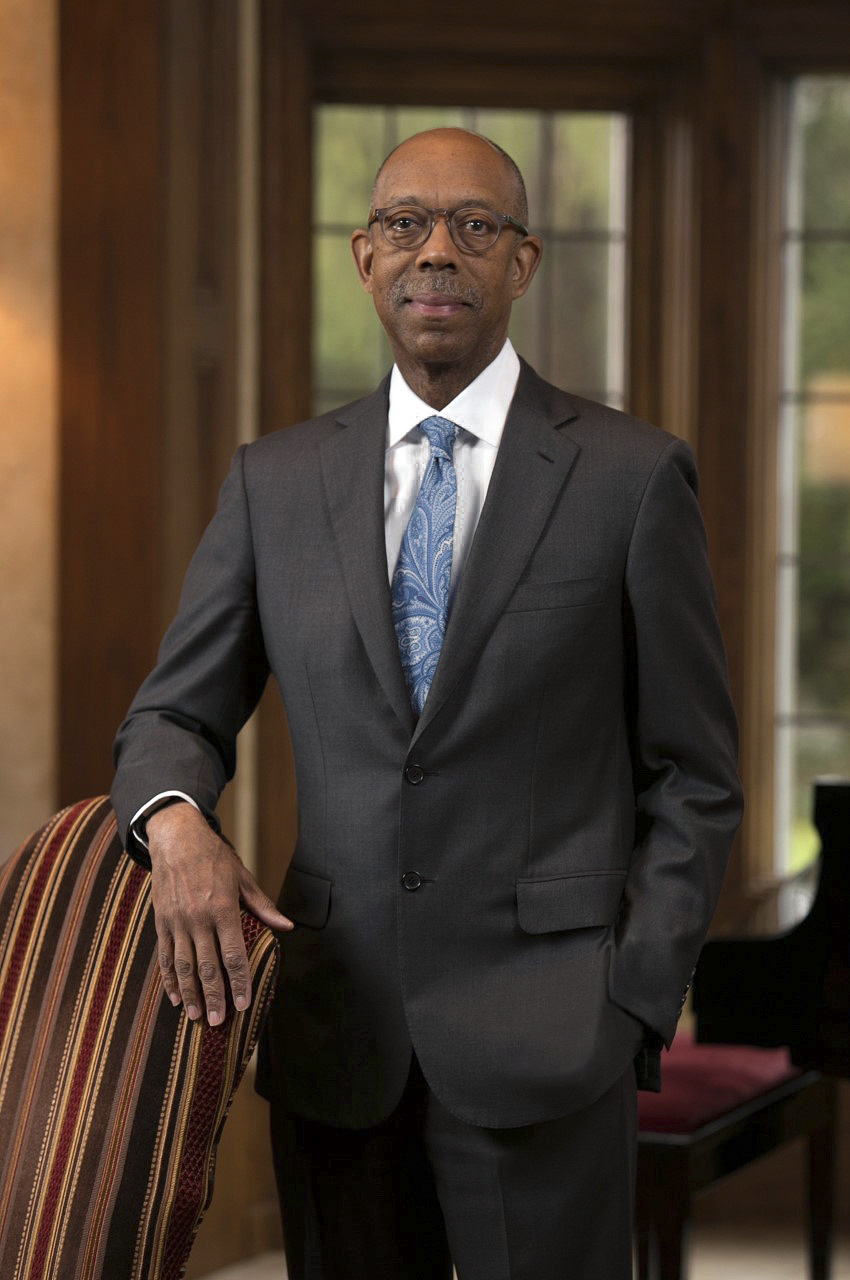 Michael Drake's appointment as the first Black UC president is a step in the right direction, however, the UC needs to continue to work to support underrepresented students, UC student leaders said. (Courtesy of University of California Office of the President)
This post was updated Aug. 8 at 1:38 p.m. to include a photo credit.
University of California student leaders said while the appointment of Michael Drake as the next UC president is a step in the right direction, work still needs to be done to support underrepresented students.
Drake was appointed UC president-elect July 7 after a 10-month search process. The former Ohio State University president is set to take over as UC president no later than Aug. 15.
UCLA Undergraduate Students Association Council President Naomi Riley said she is happy that Drake will be the first Black president of the system, but added she thinks the UC's work on racial issues is far from over.
"Just because he's a Black president doesn't mean that he's going to properly tackle issues of racial inequalities or inequities within the UC system and other issues that race tends to play a factor in," said Riley, a fourth-year political science student.
However, Drake has had some success in improving diversity within higher education institutions in his previous positions.
During his six-year stint at the Ohio State University, Drake reversed a 20-year trend of decreasing African American enrollment and admitted the largest number of African American students in the school's history last year, he said during a teleconference July 7.
"I've always understood clearly that we are our strongest as a nation, we're our strongest as a people, when we are inclusive, when we allow ourselves to benefit from the contributions of people from a wide variety of backgrounds and perspectives," Drake said in the teleconference.
Varsha Sarveshwar, the outgoing president of the UC Student Association and a recent UC Berkeley alumna, said she does not envy the challenges the incoming UC president will face.
"It's a hard university system to run under normal circumstances," she said. "I hope that (his) experience will really serve him well in trying to figure out how to lead the UC system through what's really a rough moment."
Drake first joined the UC as a medical student at UC San Francisco and began his career in education as an assistant professor of ophthalmology in 1979. He later served as chancellor of UC Irvine between 2005 to 2014 and as president of the Ohio State University from 2014 to 2020.
After spending decades at the UC, Drake said his time in Ohio gave him some perspective on the UC's and California's state of affairs.
"I was able to look at the University of California and California actually from afar, and that perspective helps (give one) appreciation of those things that work well and those things that are challenges," he said in the teleconference. "I appreciated having that distance and that perspective."
Drake previously planned to retire before he accepted the role of UC president.
"There's no other job that I would have considered," he said in the teleconference. "It really is not possible for me to think of my life without thinking of the University of California and the opportunities that it provided."
As he returns to the UC, Drake added he is looking forward to listening and engaging with faculty, students and university stakeholders.
Riley said she thinks it is particularly important for Drake to listen to students' concerns, as they have been advocating for changes consistently over the years, such as limiting tuition hikes, increasing access to mental health resources and creating a Black Resource Center.
"At the end of the day, if you're listening to students and if you're in the same circles and really taking their opinions seriously, then those things aren't hard to accomplish," she said.
Sarveshwar said she would like to see significant changes in police presence on the UC campuses.
"I think it's very clear at this point that our UCPD presence on campus and the way that we go about public safety is making our campus an even more hostile environment for underrepresented students of color, particularly Black students," she said.
Riley added that she thinks Drake should defund UCPD due to its long-standing history of police brutality and over-policing of students of color.
"I think anyone who is silent or is not proactive is complicit in what's going on right now and is complicit in police brutality," Riley said. "I think if Michael Drake would want to make a statement that unfortunately President Janet Napolitano was not really able to make … then I think he would (need to) take the extra step of advocating for the defunding of the police."
Shapero is a senior staff News reporter. She was previously an assistant News editor in the National News & Higher Education beat. Shapero is a fourth-year political science student who enjoys covering national and statewide news.
Shapero is a senior staff News reporter. She was previously an assistant News editor in the National News & Higher Education beat. Shapero is a fourth-year political science student who enjoys covering national and statewide news.