Virtual theater collective produces audio dramas using artificial intelligence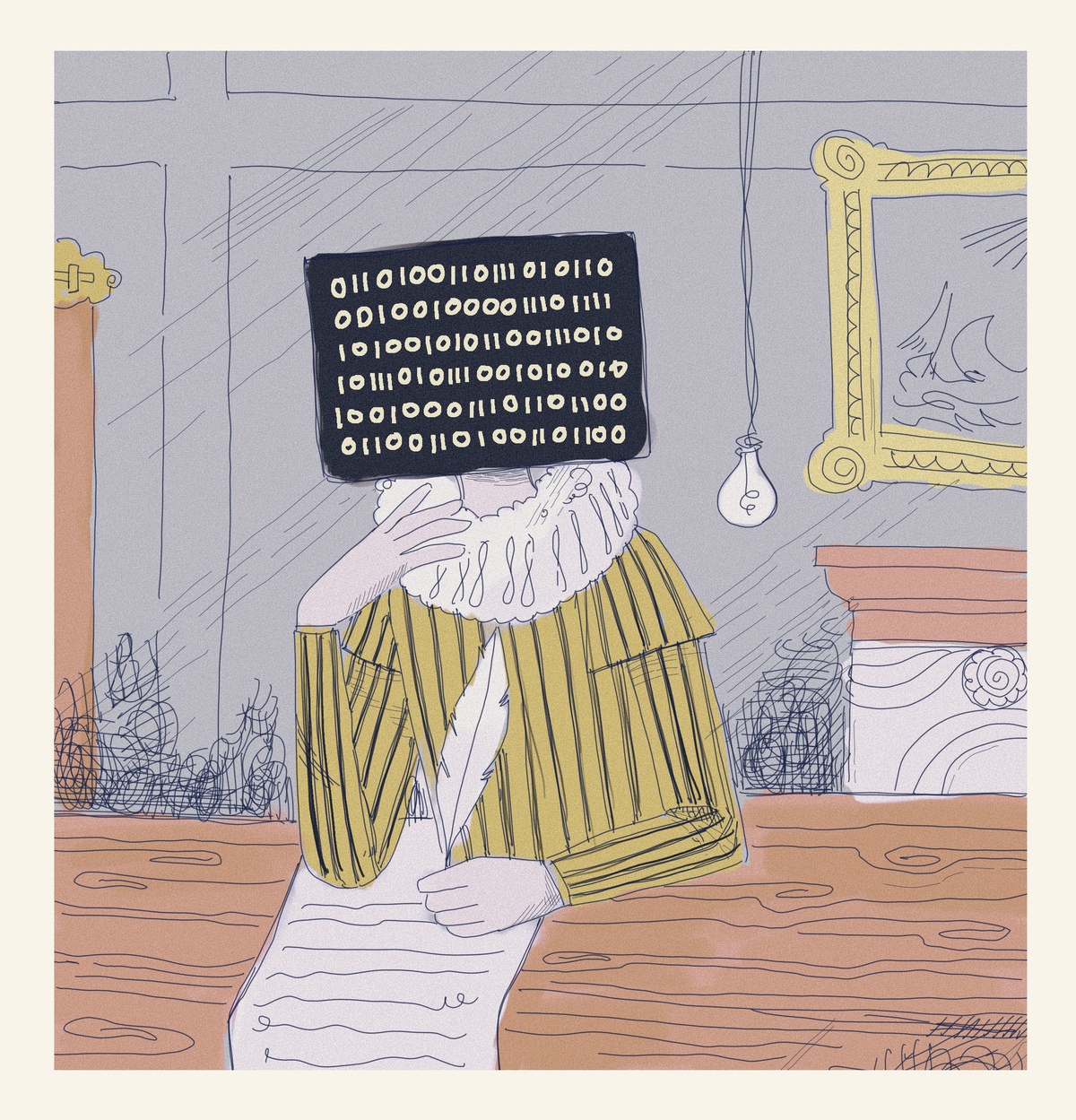 (Nghi Nguyen/Daily Bruin)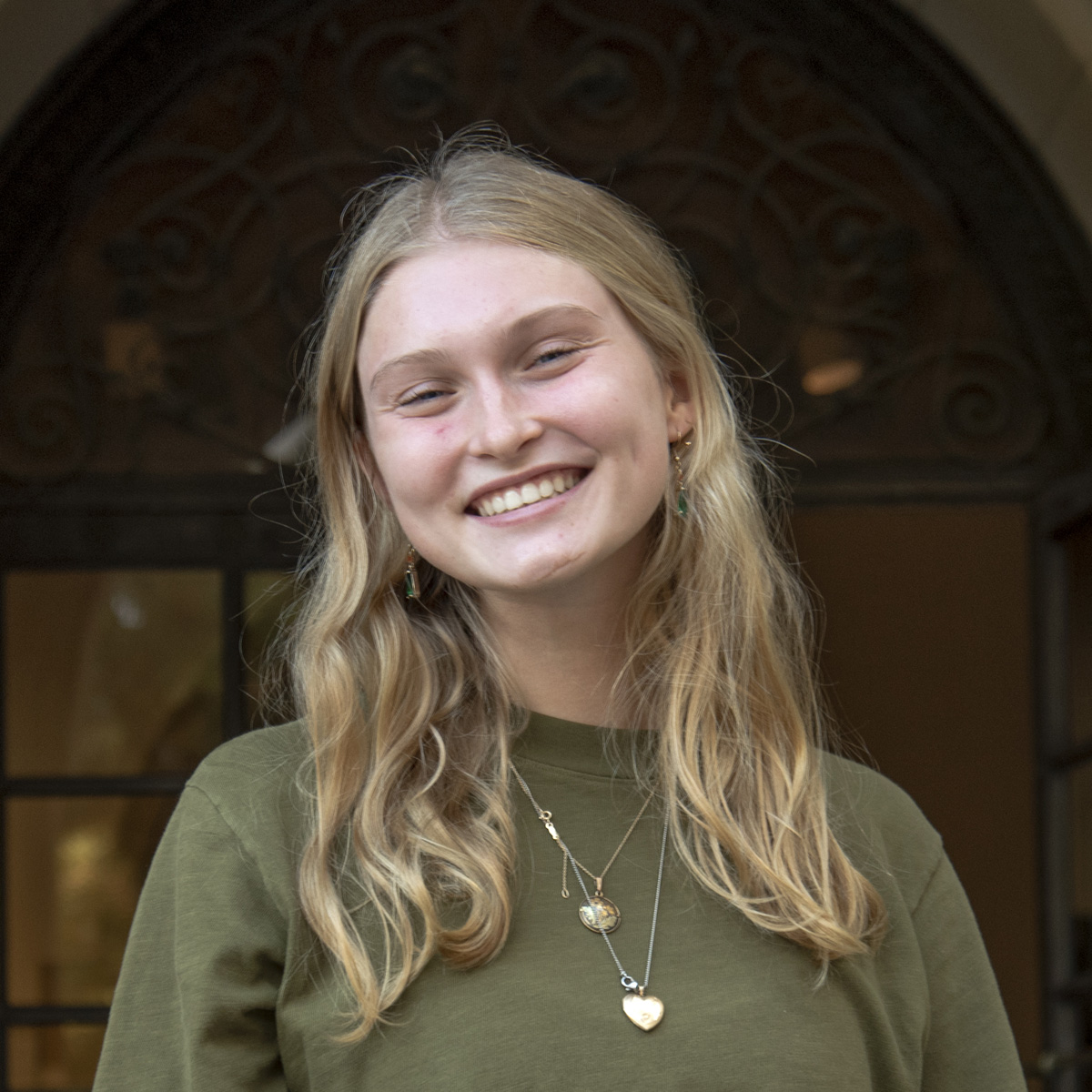 The Theatre of the Electric Mouth is taking a byte out of the possibilities of artificial intelligence.
Formed during the COVID-19 pandemic, the virtual theater collective explores the connection between technology and theatrical performance. The company's new project, "From the Electric Mouth: a reading series of AI-generated scripts," began streaming its first segment Nov. 11 on YouTube and Facebook and is now available on major podcast applications. Actor Cara Dodge said ThEM creates distracting and lighthearted performances as a way to expand entertainment experiences in a pandemic-stricken world.
"The project is a really cool blending of live performance with improvisation and showing more of this bare-bones aspect of theater that exists before a finished, worked-out play," Dodge said. "I hope that it inspires people to just feel playful and know that you can play at any time, in any place."
While "From the Electric Mouth" does have a live video stream, it mostly falls under the category of ThEM's audio dramas – productions that are meant to be listened to – and Dodge said their virtual format allows the group to bend the constraints of COVID-19. Associate artistic director of ThEM, Molly Cohen, said many of her artistic and logistical decisions are also shaped by the geographic separation that comes with working remotely.
"Right now, (we) make art that is meant to be created separately and then meant to be consumed separately," Cohen said. "Audio dramas are perfect for that because they are a solo intimate experience when listening to them, and they're conducive for working, recording and editing while being socially distanced from people."
[Related: Digital art exhibit uses shared screens to share themes of humanity, isolation]
Additionally, "From the Electric Mouth" further capitalizes on the virtual sphere by using technology to speed up the writing process, AI Generation Manager Justin Evans said. As script-writing lead, Evans said there have yet to be any technological challenges despite using AI as a writing tool for the first time. The AI is fed with content from commercials and game shows such as National Public Radio's "Wait Wait … Don't Tell Me!" he said. These texts are then used to build the machine's neural network, which takes the content, learns from it and creates a new script.
Using artificial intelligence has accelerated the script process to a roughly one-week period, Evans said, creating more flexibility for ThEM and its global participants. However, he said he still has to keep the unpredictable AI within the realm of what would be interesting to a human audience. The main concern with this technology, he said, is its tendency to favor overly mundane topics, which can derail the entertainment aspect of the project. On the other hand, there is also a risk of the script becoming really random and absurdist, but such abstract elements contribute to the playful goal of the project, Cohen said.
"There is a possibility that (the play) could have little sense and little 'theatrical' value; there's the story, not a deeper meaning," Cohen said. "But I think there is beauty in that in and of itself. It can be a moment of just silliness to make us feel something – and it's okay if that feeling isn't profound personally."
Cohen added that ThEM also strives to be as inclusive as humanly possible, regardless of technological access. Cohen said some actors who wanted to join the collective did not own microphones, but ThEM encouraged them to join and rely on the theater collective to provide the necessary resources. All of their productions are also free and published in a streamlined manner on social media sites, she said.
[Related: Dance club seeks to provide inclusive, accessible space for kids with disabilities]
In the vein of production, "From the Electric Mouth" was originally formatted as a cold reading in which the actors would know nothing about the script until the livestream began. However, Cohen said her team made the decision to provide the script 30 minutes prior to the event's start so that everyone participating could feel comfortable and relaxed, while retaining the quality of the cold-reading effect. Such logistical decisions provide a foundation for a community of diverse artists to come together to learn, share and laugh as the collective continues to create and evolve, she said.
"The beauty of what we are is that the location doesn't matter," Cohen said. "That's definitely a core pillar of ThEM – wherever you are, you can access us, and we can access you as well. What we do might change in reflection to what's going on, but how we make it won't change very much."
Durgin is currently the music | fine arts editor. She previously served as an Arts contributor from 2020-2021. She is a second-year English student from Meridian, Mississippi.
Durgin is currently the music | fine arts editor. She previously served as an Arts contributor from 2020-2021. She is a second-year English student from Meridian, Mississippi.