Dance club seeks to provide inclusive, accessible space for kids with disabilities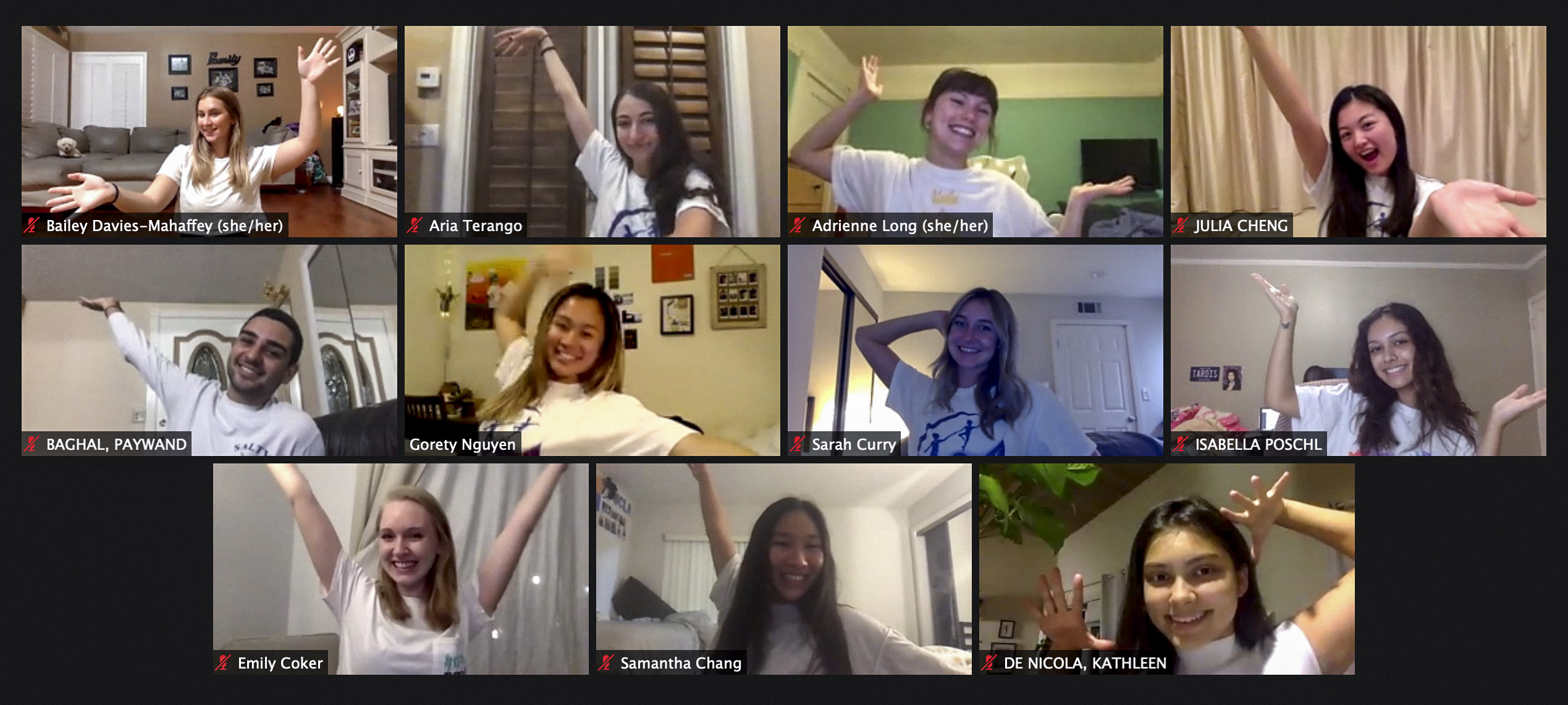 The Expressive Movement Initiative offers dance lessons to children with disabilities, modifying movements to cater to their needs. Volunteers receive training on how to adjust the movements from a professor at UCLA's Center for Autism Research and Treatment. (Sakshi Joglekar/Daily Bruin staff)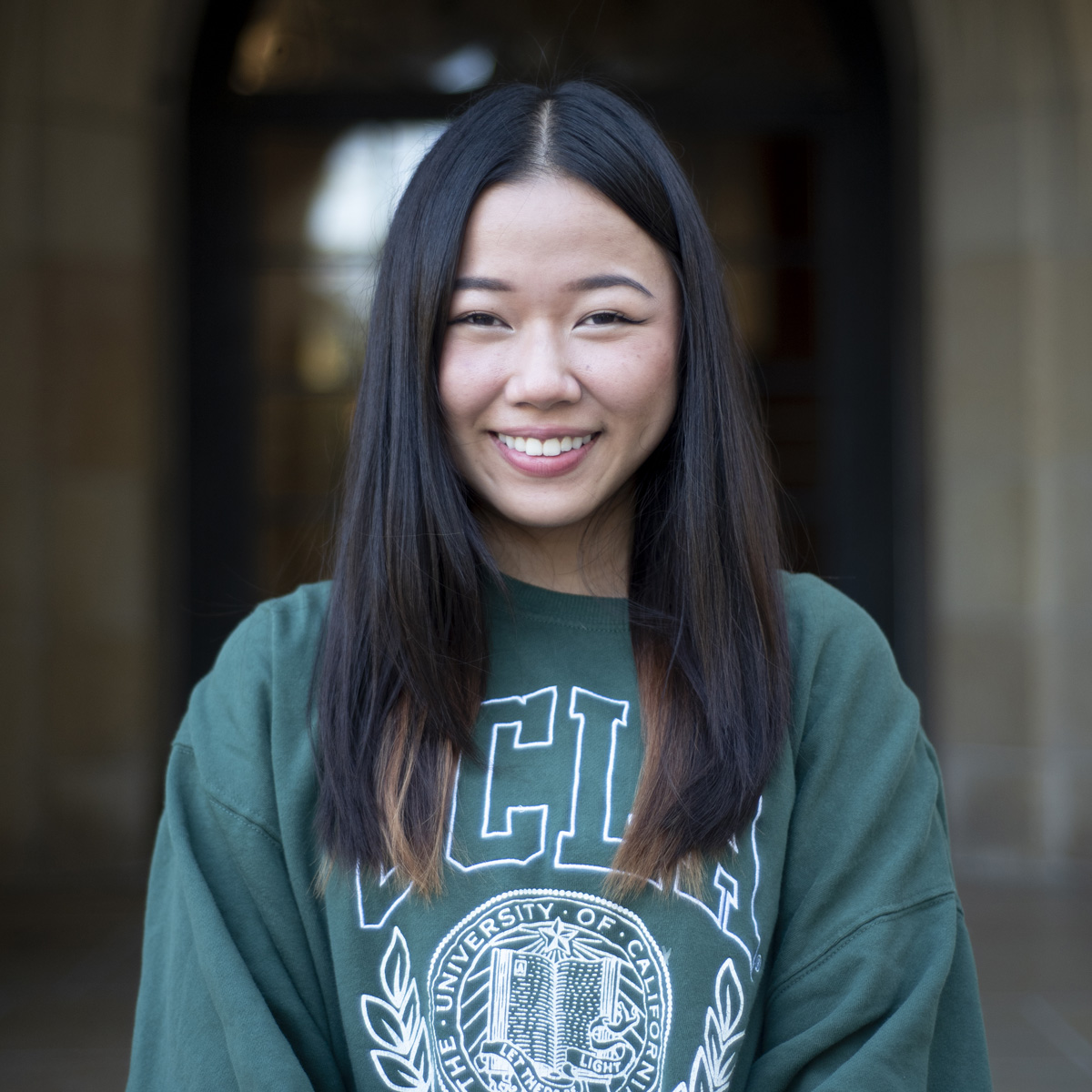 This post was updated Oct. 25 at 6:39 p.m.
In traditional classes, dance and disability can be mutually exclusive – but one club at UCLA is seeking to eliminate this barrier.

The Expressive Movement Initiative holds accessible dance classes for children with disabilities every Wednesday, now over Zoom. Emily Coker, a medical student at the David Geffen School of Medicine, said she founded EMI in 2013 after noticing an accessibility gap for children with disabilities in dance. As a member of the EMI-UCLA Board of Advisors, Coker said her goals for the club are to provide students with an expressive outlet and destigmatize disability at UCLA and beyond.
"We use dance as a form of therapy," Coker said. "We're able to allow the kids a chance to express themselves and maybe some of the challenges that they've encountered … in a way that translates into a more positive and exciting medium."
After learning about the club's mission statement, EMI's community relations director and fourth-year psychobiology student Gorety Nguyen said she joined the club because it unified her passions for dance and helping kids with disabilities. Nguyen said she believes the club provides a necessary space for students with disabilities who often feel excluded living in a world catered towards people with no disabilities. Through the program, Nguyen said she hopes to build confidence in the students at an early age and establish a community for them to rely on.
"I think it's really important everyone knows that even though people are neurodiverse, they can achieve things that people don't think they can achieve," Nguyen said.
[Related: Student dance groups improvise fall plans, choreograph new ways to connect]
During her time at the club, Aria Terango, a third-year dance and neuroscience student and the club's artistic director, said she has seen firsthand how dance can create a space for children with disabilities to connect with one another. For instance, she said one mostly nonverbal student found the confidence to express herself more vocally through the encouragement of her peers in the class.
All children ages 4 to 17 with any level of dance experience and ability are eligible to enroll in classes, Terango said. Each child is paired with a student volunteer who maintains a one-on-one mentorship with them throughout the year. Although the student volunteers are not registered physical therapists, Coker said each has undergone the Community Programs Office's Youth Safety Training workshop. Additionally, every volunteer receives an introductory lecture on modifying movements for children with developmental disabilities taught by assistant professor of pediatrics and psychiatry, Dr. Rujuta Wilson.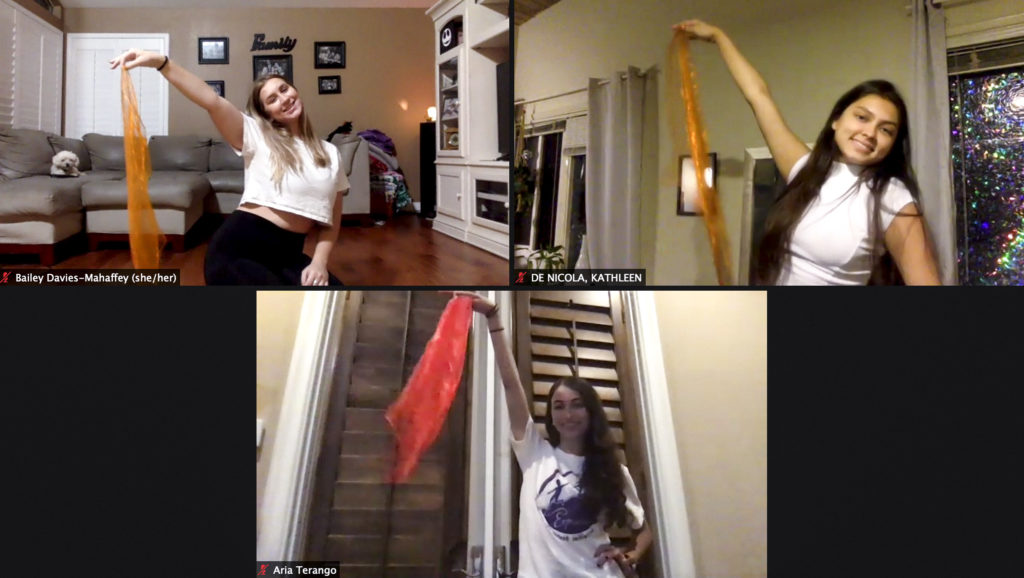 Unlike a traditional dance class, Coker said EMI specifically accommodates students with developmental or physical disabilities – whether that's by writing a structured outline on a whiteboard to accommodate students with autism or adapting leg movements to be done with their arms for students who use wheelchairs.
"The types of disabilities we often see in our classes require special attention," Coker said. "Whether it's a physical impediment that requires someone to adjust a movement or an attention deficit that requires the instructor to use different techniques to better engage the learner."
During each class, a lead volunteer guides the group through a series of activities, which are then modified on an individual basis by the one-on-one volunteers to address the specific needs of each participant. Each week's session consists of seven core components: warm-up, across the floor, strength and flexibility challenges, aerobics, a dance combination, games and reverence – a traditional, balletic bow or curtsy to signal the end of class, Coker said in an emailed statement.
[Related: Student club holds dance workshops to raise funds for peers affected by COVID-19]
Before COVID-19 hit, classes were originally held at the Semel Institute Auditorium, and Coker said the club had plans to transition to the Wooden Center. But for this quarter, EMI has adapted its lessons to Zoom, and Terango said the organization hopes to host a virtual recital in the spring. Even though Coker said COVID-19 was an unanticipated and disappointing stumbling block, Nguyen said she is optimistic after the first class held over Zoom on Oct. 7 went better than she had anticipated.
"We were worried that the parents would have to be super involved in having their kids stay on with us, but they were all so engaged," Nguyen said. "They were following along with the teacher, raising their hands to ask questions … and I couldn't be happier about it."
Although she was initially anxious about the transition, Terango said one of the biggest benefits of virtual instruction is the club's ability to reach a wider audience, even being accessible to out-of-state students. By bridging the gap between eager children wanting to dance and the teaching accommodations they need to succeed, Coker said EMI aims to create a welcoming environment for these children to express themselves in a way that's not centered around their disabilities but rather their capabilities.
"Dance was such an important part of my life growing up, and I just wanted it to be accessible to anyone and everyone," Coker said.
Fu is the 2022-2023 PRIME art director. Previously, she was a PRIME staff writer and a contributor for Arts and Illustrations. She is also a fourth-year English student minoring in linguistics and cognitive science.
Fu is the 2022-2023 PRIME art director. Previously, she was a PRIME staff writer and a contributor for Arts and Illustrations. She is also a fourth-year English student minoring in linguistics and cognitive science.