Required Taste: Casual comments about diet, weight can influence body perceptions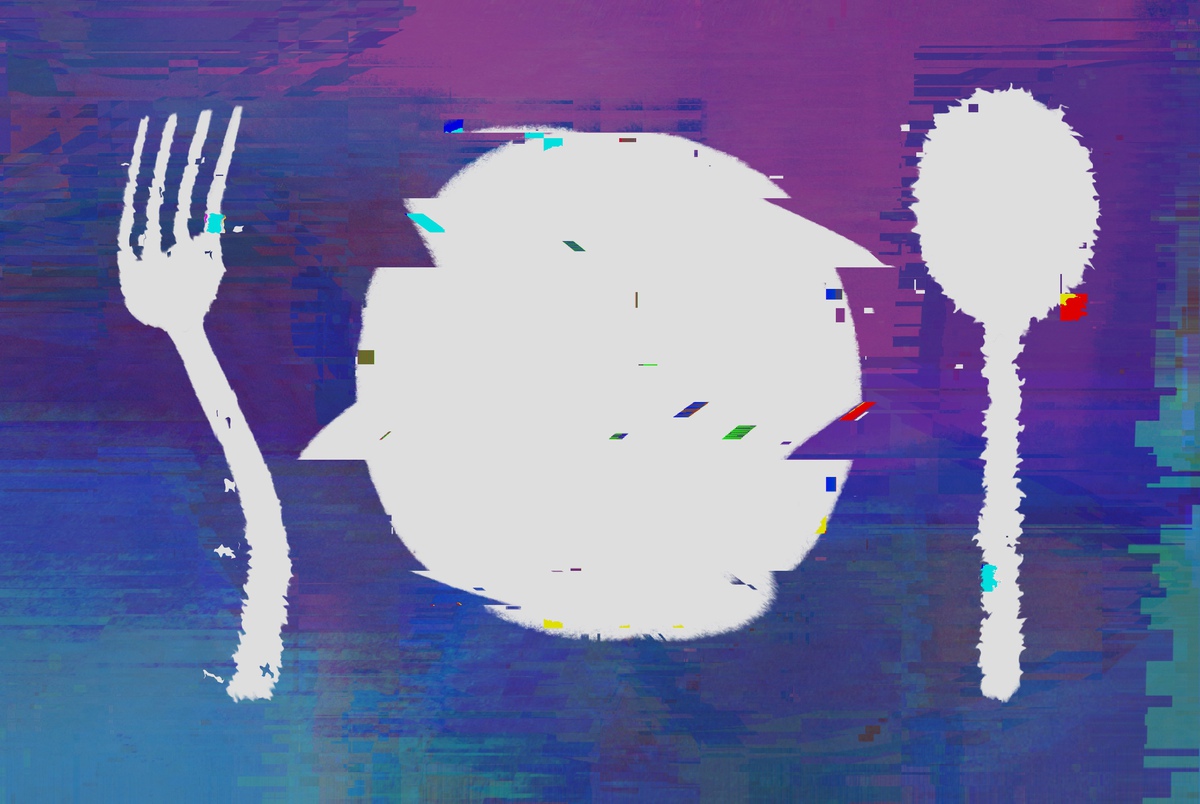 (Nghi Nguyen/Daily Bruin)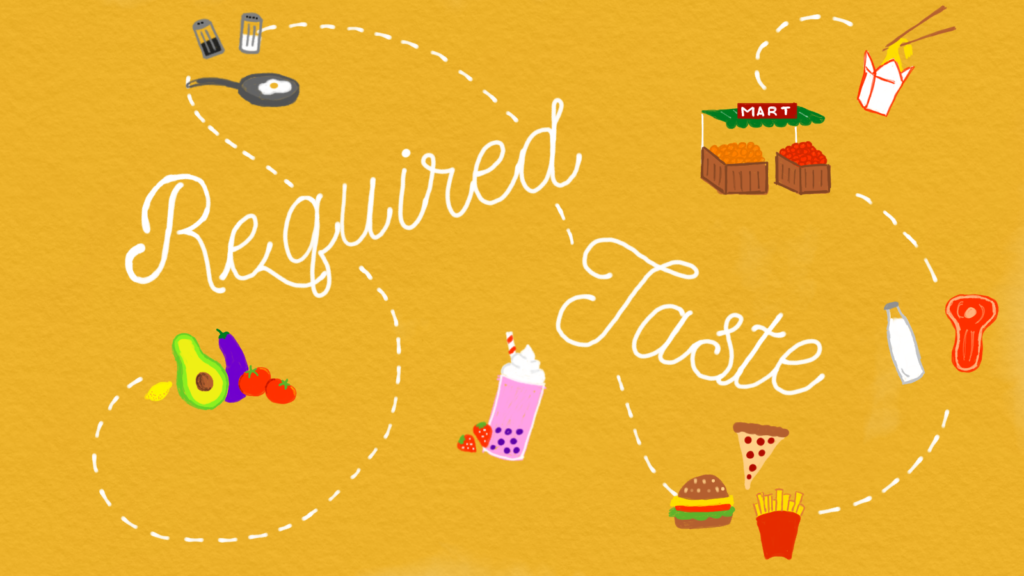 Food has become more than just fuel – alongside nourishing our bodies, it taps into our emotions and can infiltrate our minds. In a country known for its freedom, columnist Zinnia Finn will explore the extent to which American culture is tethered to food and the depths to which we each experience this relationship in everyday life.
A well-known fact – UCLA's dining halls are ranked first in the nation.
A better-known myth – the freshman 15.
Originating in a 1989 issue of Seventeen magazine, the alliterative appellation for a 15-pound weight gain in college has stuck around most campuses. Despite being constantly debunked, with the average freshman gaining a fraction of this weight at 2.5 to 6 pounds, the moniker has recently taken on an alter ego – the quarantine 15. Casually mentioned in Zoom breakout rooms or as the target of fallacious fat-burn workout videos, these phrases are often accompanied by a few laughs and an indifferent shrug.
However, fourth-year sociology and gender studies student and co-director of UCLA's Body Image Task Force, Allie Estrada, said these tropes are usually much deeper than their humorous exteriors. Often, they are hurtful and indicative of a negative association with food driven by societal beauty standards.
"It hurts me as a person to hear people speak so negatively about their bodies, especially being a fat woman," Estrada said. "I'm fat – I've always been fat – and it's a struggle to know that people see my body as that, and they fear looking like me."
People's judgement based on her appearance, and thus indirectly of her diet, has been an ever-present element of her life, Estrada said. From an early age she said she was fed differently than her thinner siblings and was scolded if she stole a piece of the chocolate her brother was allowed. Suddenly the food she couldn't have was the food she wanted most, which she said forced her into patterns of secretive binging followed by guilt. Estrada knew her parents' early intentions stemmed from a place of concern for her wellbeing, however, she said this doesn't subtract from the fact that food was – and occasionally still is – a point of apprehensive contention.
"I had a revelation as I got older," Estrada said. "I had developed an unhealthy relationship with food because my parents and I became so fixated on what my body looked like."
[Related: Required Taste: Social media's focus on framing food sprouts connections, self-criticism]
Society's fixation on food as a tool to shape appearances creates problems both similar to and extending beyond Estrada's own experiences, said UCLA psychology professor Carrie Bearden. Sometimes, what starts as a diet can spiral into calorie restriction, which can further fall into an eating disorder such as anorexia or bulimia. Bearden said these disorders can often take on lives of their own, wreaking havoc beyond the threshold of a tarnished relationship with food.
"Once you begin that type of excessive caloric restriction, it can impact the neurotransmitter system and impact your metabolism," Bearden said. "People with severe anorexia will start to get excessive hair growth on their body … The whole homeostatic system is thrown out of whack."
Once an eating disorder develops to this point of internal imbalance, Bearden said our neurological pathways lack enough nutrients to properly function – specifically in terms of rational judgment and decision making. Thus, she said a crucial aspect of intervention is to gain enough weight for the brain to begin healing – only then can one work towards emotional recovery. Bearden said therapy can be used to combat trauma and dysmorphic thoughts, while prescriptions of selective serotonin reuptake inhibitors, drugs that increase serotonin levels in the brain, address the mood component that typically accompanies eating disorders of this severity. What often begins as an effort to look or feel better, Bearden said, becomes a Pandora's box for weight loss.
[Related: Required Taste: The evolutionary basis behind our snacking habits, cravings]
Disordered eating doesn't only exist on these extremes. Co-director of UCLA's BITF and fourth-year financial actuarial mathematics student Lorena Palattao said her personal relationship with food has always felt a little touch-and-go. At times when her life has felt unpredictable – like at the beginning of college or in the midst of the COVID-19 pandemic – she said the urge to control her diet has become stronger as a way to regain some sense of agency over her life. Palattao said this attempt to diminish stress or find solace in caloric counts isn't exclusive to her, but rather is an unspoken struggle most people share.
"Eating disorders and disordered eating is something that most people will experience in their lifetime but that no one likes to talk about," Palattao said. "And if it is talked about, it's only in a negative light … people find it comforting to relate to others that are struggling, rather than talk about the actual issues at hand."
While Palattao acknowledges discussions on body image don't fully unearth the seeds that sow disordered eating, she said the topic can serve as an easier entrance into genuine conversations about our relationships with food. Through targeting normalized comments on restrictive eating habits, such as the tendency to skip meals to compensate for a hearty dinner or an upcoming night out, she said a gateway can be opened to explore the feelings that catalyze these passing comments.
In a similar strain, Estrada said she strives to provide a safe space through BITF to explore ways in which words can prove kinder to our bodies and food can provide us with nourishment. Our bodies were made to change, a notion which Estrada said needs to be normalized.
"To anybody who is struggling with their relationship with food – it's okay to talk about it. It's okay to eat food. Most importantly it's okay to listen to your body, because your body knows best," she said. "That's something I wish every Bruin on campus can hear."
Finn is the 2021-2022 lifestyle editor. She was previously an Arts columnist and reporter from 2020-2021 and was a member of PRIME's first intern class. She is a third-year neuroscience student from San Francisco, California.
Finn is the 2021-2022 lifestyle editor. She was previously an Arts columnist and reporter from 2020-2021 and was a member of PRIME's first intern class. She is a third-year neuroscience student from San Francisco, California.