West Wing Reflections: Complex connection between constituents, officials consumes politics even today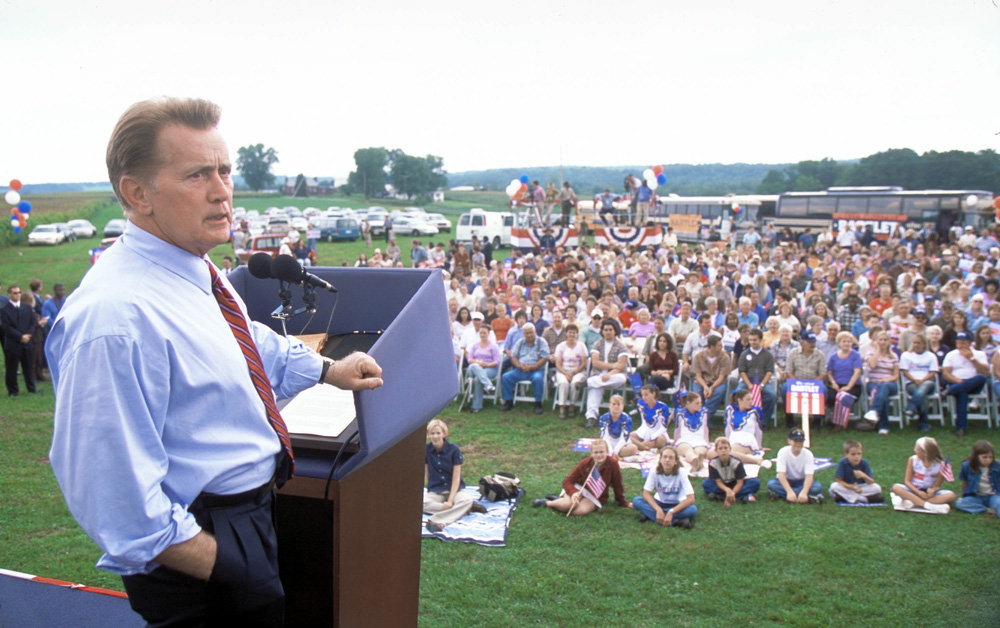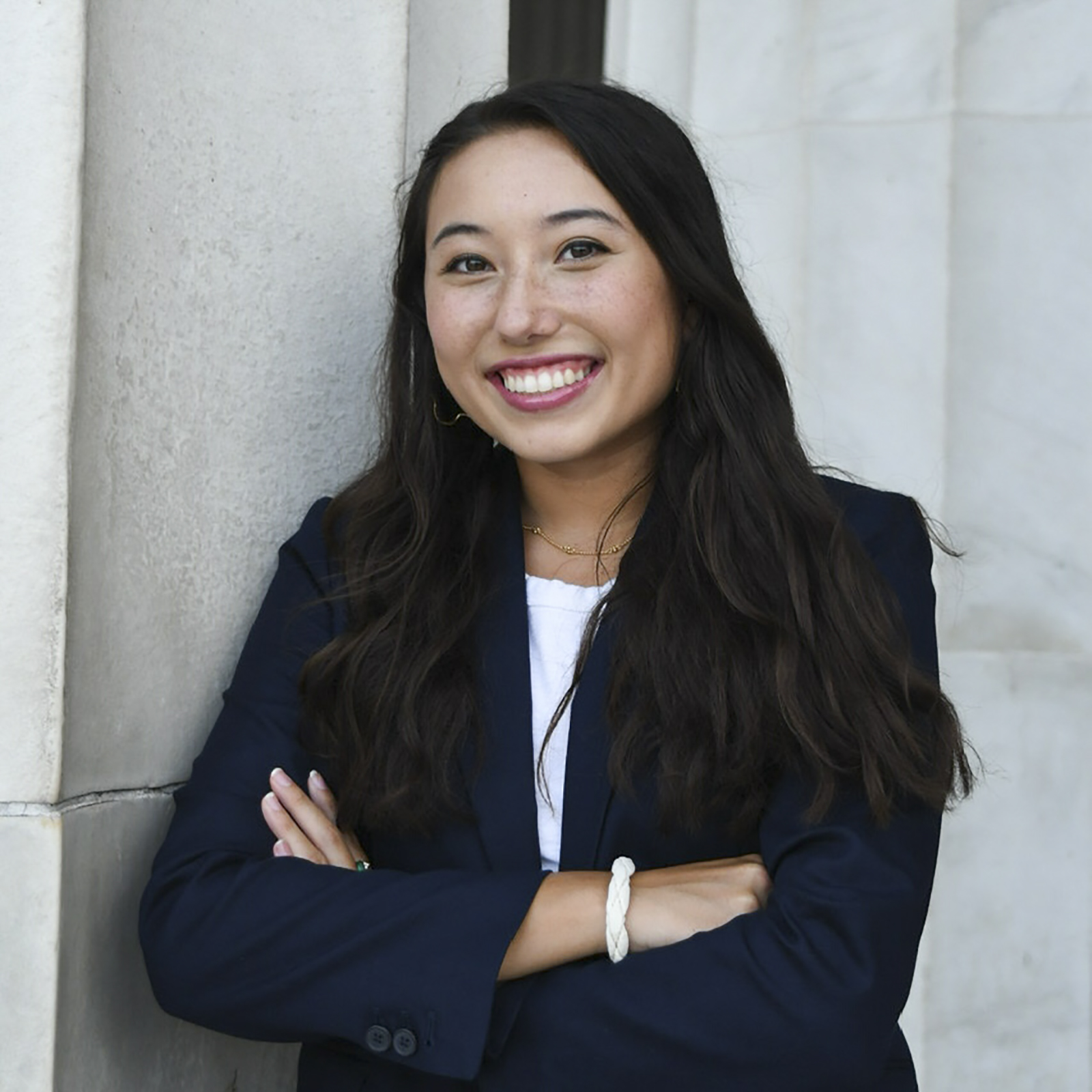 Garnering 95 Emmy nominations and 26 wins in its seven seasons, "The West Wing" is an NBC television drama that depicts an era in which the president of the United States is a Catholic Democrat and Twitter does not yet exist. Though it premiered back in 1999 and ran until 2006, columnist Alex Driscoll dives into various episodes of the series, putting a twist on a typical review with analysis on how the show reflects today's political climate.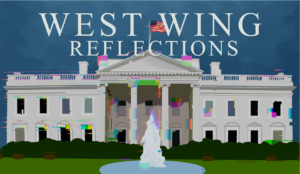 What do you do when you're stranded in a soybean field? Make friends.
In the two-part premiere of its fourth season, "The West Wing" takes viewers on a thought-provoking journey from Indiana to the White House. The first installment – "20 Hours in America: Part I" – follows White House staffers Josh Lyman (Bradley Whitford), Toby Ziegler (Richard Schiff) and Donna Moss (Janel Moloney) who are deserted by the presidential motorcade after a campaign rally. The trio travel in a series of cars, buses and trains, taking them far beyond the typical experience within their Washington, D.C., political bubble.
[Related: West Wing Reflections: The American health care system was as broken in Aaron Sorkin's script as it is now]
Featuring prominent guest stars like Amy Adams who portrays a politically apathetic soybean farmer, the dialogue highlights how the White House can often feel out of touch with its constituents. Having to rely on a variety of President Josiah Bartlet supporters and nonsupporters for transportation, Josh and Toby realize their opportunity to learn more about the daily struggles of voters across the country.
In "20 Hours in America: Part II" specifically, Toby finds himself alone at a bar with a father who is struggling to send his kid to college. Toby takes notes of their conversation on a bar napkin. By the end of the episode, he commits to finding a policy solution that makes college more affordable. Despite its dramatic interpretation, Toby's thread of inspiration feels apropos of the notion that government is ultimately "for the people."
While "The West Wing" rarely gives an unobstructed view of life outside the White House, the two-pronged season four premiere is a refreshing reminder that not everyone is a fan of the president nor should they have to be.
While the last few decades have seen a growing number of diverse politicians, the demographic of America's higher echelons of government leans toward the same stereotype of white, male and wealthy officials. There is a communicative disconnect between voters and the people they vote for, resulting in a growing constituency that feels misinterpreted and underrepresented.
In a 2018 Pew Research report, only 3% of people who responded had a "great deal" of confidence that elected officials act in the best interest of the public. Within that same report, further research showed that only 47% of poll respondents believe that the rights and freedoms of all people are respected in America.
The implementation of public policy – one of the key avenues for representatives to serve in the best interest of their districts – can manifest itself in a variety of ways. Christopher Baylor, a political science lecturer, said most federal laws are so vague that they require additional bureaucratic and judicial interpretation at the local level, further isolating the political process within the government.
"The bureaucracy has no contact with the public other than their own family and friends," Baylor said. "Technically people are allowed to have an input on democratic regulations, but only a limited number of people actually know or understand how that process works."
[Related: West Wing Reflections: Themes of racial discrimination echo from Bartlet's administration to today]
Meanwhile, congressional representatives cannot accurately serve the needs of everyone in their district. As much as they attempt to advocate on behalf of everyone, politicians are often persuaded by interest groups and power within their party. Thus, the question becomes whether politicians truly stand for the values of their constituency or if they are just trying to gain more votes.
"I worked in a congressional office, and we do read all the emails and answer all the phones, but these are people who are much more motivated than the average person," Baylor said. "Most of the time, the Congress person will often end up going along with the party line, unless the issue feels noticeably important within their district."
The characters seen interacting with Toby and Josh are not the kinds of people emailing their representatives, but they provide an important perspective for the show nonetheless. From soybean farmers to middle class fathers, "20 Hours in America" delivers a relatable voice to viewers of "The West Wing." The dialogue's matter-of-fact tone cuts through the illusion of political optics, indicating a longstanding battle fought by those who feel left behind in the shadows of power-hungry politicians.
As the country approaches its final days before the 2020 presidential election, many Americans are reminded of the Reagan-era phrase: "Are you better off today than you were four years ago?" Regardless of the answer, the concept of political efficacy – a belief that voters can change their government for the better – has reached a boiling point in the wake of 2020.
The fate of the next four years has emboldened a record number of voters to cast their ballots prior to Election Day, the election process has been compounded by a movement toward digital campaigning, absentee voting and socially distanced debates in the wake of COVID-19.
"When it comes to societal power, it is generally divided between political power and economic power," Baylor said. "The latter is just where people without better imaginations go."