Week two: Campuswide Slack, responses to ongoing Armenia-Azerbaijan conflict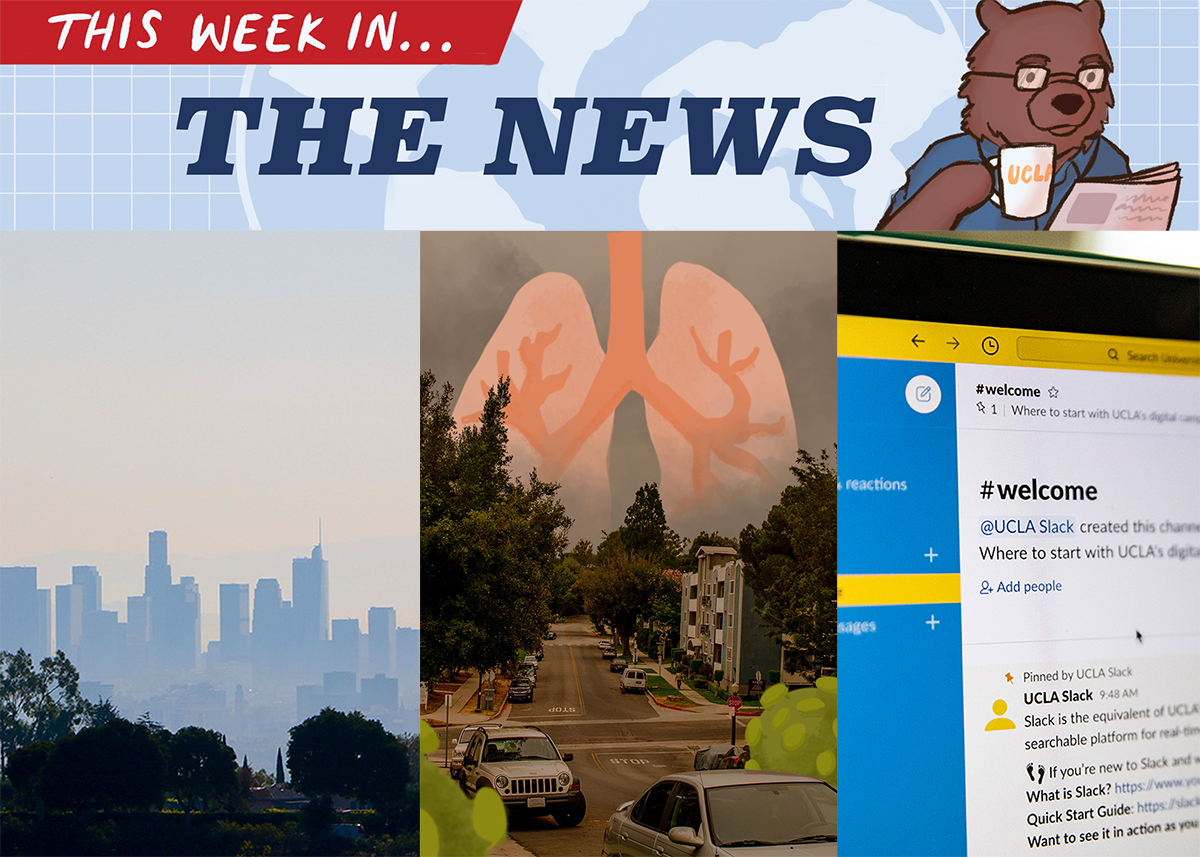 (Left to right: Noah Danesh/Daily Bruin, Kanishka Mehra/Photo editor, Ashley Kenney/Assistant Photo editor)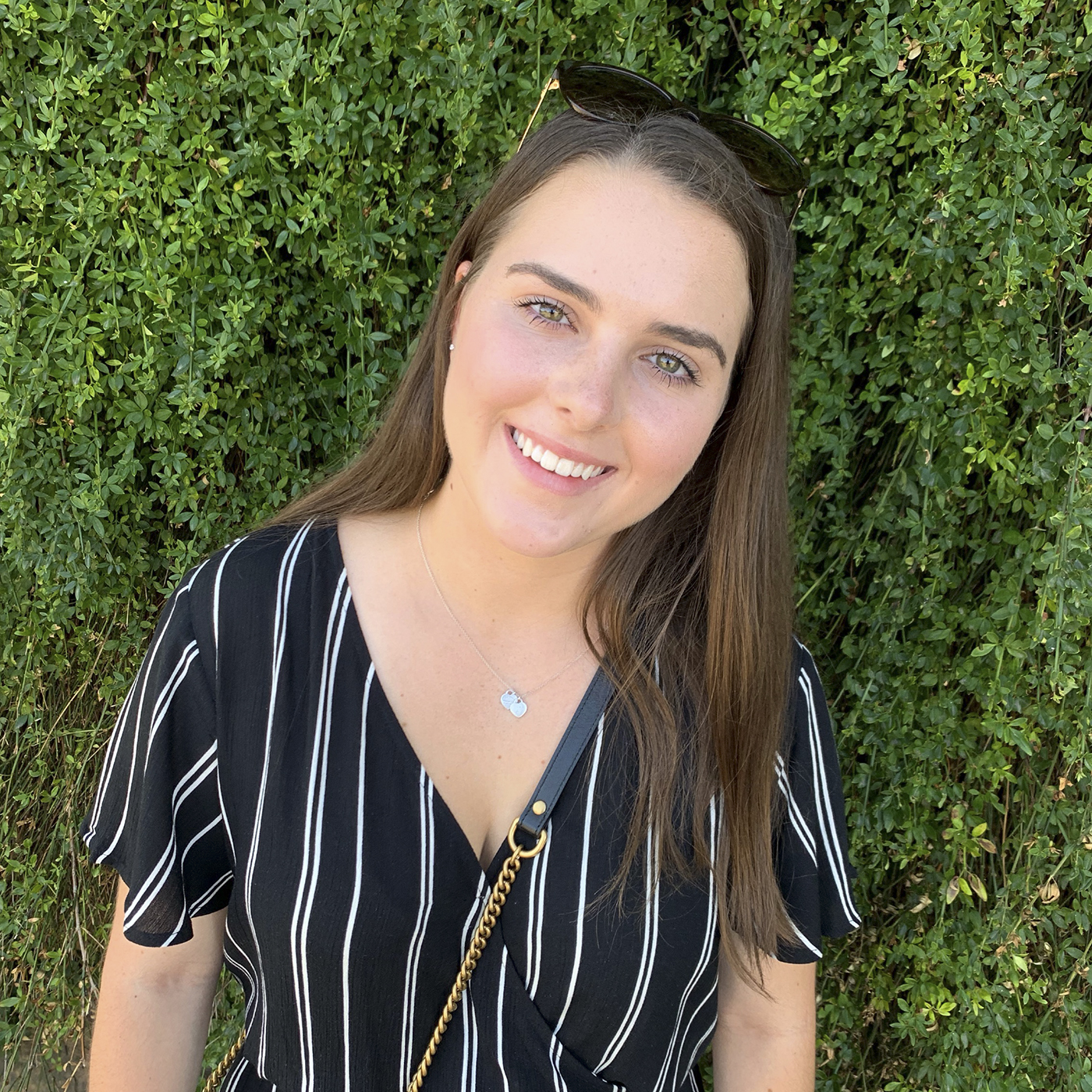 This Week in the News serves as The Quad's space for reflection on current events at and around UCLA. Every week, Daily Bruin staffers will analyze some of the most significant stories to keep readers up to speed.
Bruins are trying to catch their breath after a busy week of academics, but concerns about threats to health and safety in the United States and abroad persist. From the effects of the ongoing COVID-19 pandemic to the conflict between Armenia and Azerbaijan, there is a lot on Bruins' minds.
A coordinated effort among researchers at UCLA and USC, as well as the Committee for Greater LA, produced a report Sept. 9 that addresses the way in which the coronavirus pandemic disproportionately affects marginalized communities in Los Angeles.
While racial inequality existed prior to COVID-19, its effects have been exacerbated by the pandemic, said Edward-Michael Muna, a senior data analyst at the USC Program for Environmental and Regional Equity.
According to the report, Black, Latino and Pacific Islanders have experienced higher proportions of fatality from COVID-19 than white and Asian populations. The report also indicates that Black workers have filed for unemployment insurance at a higher rate than any other racial demographic.
Improvements in housing, immigration and mental and physical health services are needed to support marginalized communities in battling COVID-19, the report states. The report also offers 10 guiding principles for reform in Los Angeles, which include addressing anti-Blackness and ending homelessness.
UCLA is now offering Slack, a mobile messaging service, to members of the university community. UCLA Slack is accessible through an email invitation sent to students Oct. 2 or by visiting ucla.slack.com/app.
As of Tuesday, more than 60,000 accounts have been activated.
Jenny Byrd, a UCLA Residential Life program director, said she hopes this platform will help facilitate connections among those in the UCLA community since most on-campus options are currently unavailable.
As students opt to use Slack for communication, fears of misuse akin to Zoom-bombing have been raised. Virtual classes being interrupted with racist and homophobic slurs has been an issue this fall quarter as it was last spring.
Joy Guey, a staff member at the UCLA Social Sciences Center for Education, Research and Technology, said she hopes the student code of conduct and the risk of being reported to the dean of students will prevent students from abusing the UCLA Slack.
UCLA medical faculty said smoke from California's wildfires coupled with COVID-19 may adversely affect the health of Californians.
Initial studies demonstrate that the quantity and intensity of COVID-19 cases are greater in areas with high air pollution, said Stephanie Christenson, a doctor and an assistant professor of pulmonology at UC San Francisco.
Christopher Cooper, a doctor and professor of medicine at the David Geffen School of Medicine, said the severity of recent wildfires will result in polluted air for a long duration. Such forms of exposure can cause chronic inflammation, narrowing airways and lung damage, Cooper added.
Christenson said wildfire smoke could make a COVID-19 infection more severe, as COVID-19 attacks the respiratory system.
The Centers for Disease Control and Prevention recommends that individuals remain indoors when wildfires are nearby and that they wear an N95 mask if they must go outside for a prolonged period. When air quality index levels reach 150 or greater, everyone is susceptible to short-term impacts such as palpitations, runny nose, headaches, fatigue and dizziness, Christenson said.
UCLA students have been involved in protests throughout LA to raise concerns about the media's reporting of the conflict between Armenia and Azerbaijan.
The decades-long conflict reignited Sept. 27 after Azerbaijan launched an air and artillery attack against Nagorno-Karabakh, according to U.S. News & World Report.
In LA, demonstrations occurred outside the CNN building Oct. 3 and 4 and outside the Los Angeles Times building Oct. 6 to protest both corporations' coverage of the conflict.
Protesters like Rudik Zubyan, a fourth-year philosophy student, said the media mischaracterized the conflict. Zubyan found CBS LA's decision to talk to an Azerbaijani diplomat while covering the protests offensive.
The Armenian Students' Association at UCLA has been raising awareness about the issue by distributing information throughout the UCLA community. ASA has also raised more than $2,000 for Armenia Fund, an organization specializing in infrastructure development assistance and humanitarian aid worldwide, said Derick Ambarsoomzadeh, the political activism chair of ASA.
New law protecting student borrowers leaves some uncertain about effectiveness
California passed a bill creating the Student Borrower Bill of Rights, Assembly Bill 376, which aims to help protect students who take out loans.
However, questions have been raised as to the bill's effectiveness.
Signed into law Sept. 25, the bill bans student loan servicers from driving borrowers away from relief programs, establishes stricter communication standards and enhances protections for public servants, military personnel, nurses, teachers and people with disabilities.
AB 376 addresses the fact that 3.7 million Californians have student debt totaling almost $125 billion, with an average loan debt of more than $33,000 per borrower.
As of the 2018-2019 academic year, more than 90,000 UC students took out loans, which totaled more than $1.1 billion, according to the UC Information Center website. The website also reported that out of all 10 UC campuses, UCLA had the greatest amount of student loan debt.
While AB 376 attempts to remedy such problems, University of California spokesperson Sarah McBride said in an emailed statement that the bill only impacts a small portion of loan borrowers.
Additionally, Scott Buchanan, executive director of the Student Loan Servicing Alliance, said in an emailed statement that the real problem is the high cost of California colleges – an issue the bill does not address.