UCLA community responds to ongoing conflict between Armenia, Azerbaijan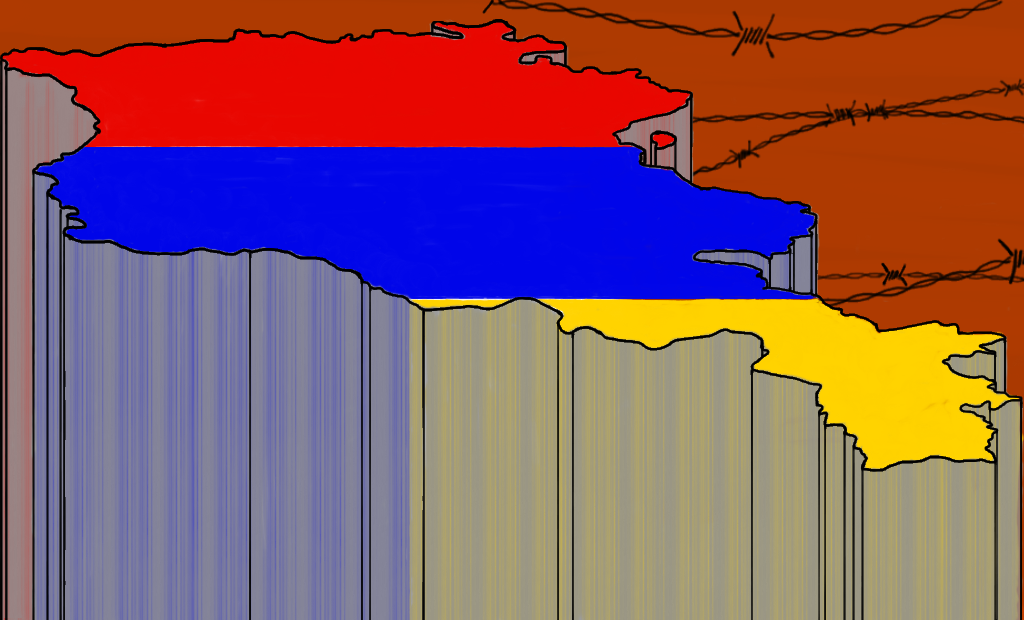 (Shruti Iyer/Daily Bruin senior staff)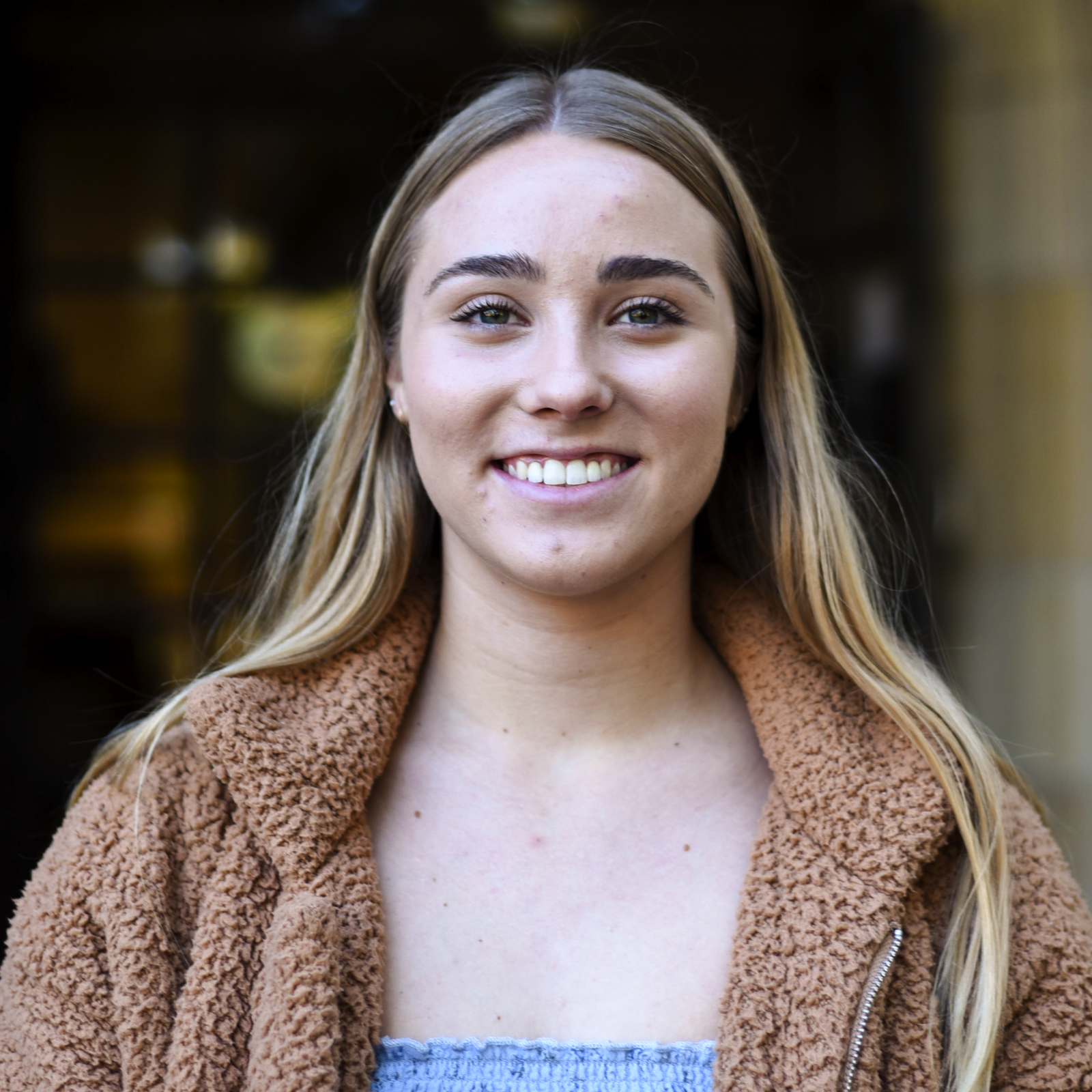 Correction: The original version of this article misspelled Rudik Zubyan's name.
This post was updated Oct. 15 at 5:20 p.m.
UCLA students have been participating in protests throughout Los Angeles, calling attention to and criticizing the media's response to the conflict between Armenia and Azerbaijan.
Nagorno-Karabakh, which is generally referred to as Artsakh by Armenians, is a region that is internationally recognized to be part of Azerbaijan. Ethnic Armenians make up 95% of the region's population, and the region receives financial support from Armenia.
The decades-long conflict between Armenia and Azerbaijan reignited Sept. 27, after Azerbaijan launched an air and artillery attack against the region, according to U.S. News & World Report.
Protesters are mainly concerned that the world and the media are not publicizing the issue while Azerbaijan shells places like Stepanakert, the capital of Artsakh, every day, said Nshan Blikian, a third-year political science student who participated in protests in Hollywood, El Segundo and Studio City, among other locations.
"For some reason, a fly on Mike Pence's head made headlines," Blikian said. "However, the shelling of Armenian churches and killing and slaughter of Artsakh people is not on the headlines."
Demonstrators rallied outside of the CNN building in Hollywood on Oct. 3 and 4 and outside the Los Angeles Times building in El Segundo on Oct. 6 to protest the news outlet and newspaper's coverage of the conflict.
Rudik Zubyan, a fourth-year philosophy student who has been involved in demonstrations in Brentwood, Beverly Hills and Studio City, said the media have mischaracterized the conflict, adding he found CBS LA's decision to talk to an Azerbaijani diplomat while covering the protests unbelievable.
"It's as if you were to bring in a white supremacist on national television and ask them what they think about Black Lives Matter and those protests that are happening in the light of George Floyd," Zubyan said.
Peter Cowe, a professor of Armenian studies, said for at least the first week of the conflict, he was concerned that the media were misinterpreting what was happening in Nagorno-Karabakh.
"In many of the reports that we see in the mainstream media, these very, very important precise details are often absent," he said. "This false impression of equality of participation and activity is presented, which is a totally false impression of what indeed is occurring."
For example, he said Azerbaijan argued that the Armenians of Nagorno-Karabakh similarly targeted civilian populations in the major city of Ganja. However, this is incorrect, Cowe said.
Nagorno-Karabakh forces targeted the military airport of Ganja as it has been the source of a number of attacks against the region, but there was no attack on the general population, he said.
Cowe also said it is important the general public receives more precise information about the conduct of the hostilities. Azerbaijan has focused on a range of civilian targets in the area of Nagorno-Karabakh, including religious shrines, he said.
Cowe added he thinks it is inappropriate for the media to apply an even-handed approach to what is happening on the ground.
"Throughout this period, from 1988 onwards, all of these appeals to violence, to aggression, to military attack have come from the Republic of Azerbaijan, and this is true with this case also," Cowe said. "This means that, fundamentally, the enclave of the Nagorno-Karabakh is basically involved in defending itself and protecting their homes and their very existence."
Derick Ambarsoomzadeh, the political activism chair of the Armenian Students' Association at UCLA and a fourth-year economics student, said the situation represents an existential threat to all Armenians, especially given the targeting of civilians and civilian infrastructures.
"If this goes the way that (Azerbaijani President Ilham) Aliyev and (Turkish President Recep Tayyip) Erdogan are aiming for it to go, there very much could be a repeat of the Armenian genocide of 1915, which could lead to the deaths of millions of Armenians and a potential destruction of the Armenian state," he said.
Turkey has been involved in the conflict in Nagorno-Karabakh in a number of ways and is exacerbating the hostilities, Cowe said. Much of the military hardware being used by Azerbaijan is being transferred from Turkey, he added.
The conflict is also destabilizing the region, which has a history of disputes, Cowe said.
Ambarsoomzadeh said ASA has been working to assist in the efforts of raising awareness, raising funds and distributing information to members of the ASA community and the UCLA community as a whole.
ASA has raised more than $2,000 for Armenia Fund, created educational infographics on its social media, developed a list of local businesses that are donating their profits to Artsakh and are working to create a coalition of student organizations that will stand with them, he said.
Blikian added that there is a significant difference between the two sides of the conflict.
"Everybody's calling for peace, calling for a ceasefire or lowering of weapons," Blikian said. "If Azerbaijan lowers their weapons, we'll have peace. But if Armenian forces or Artsakh forces … lower their weapons, there'll be another genocide. That's the whole difference here."
Shapero is a senior staff News reporter. She was previously an assistant News editor in the National News & Higher Education beat. Shapero is a fourth-year political science student who enjoys covering national and statewide news.
Shapero is a senior staff News reporter. She was previously an assistant News editor in the National News & Higher Education beat. Shapero is a fourth-year political science student who enjoys covering national and statewide news.