'The Masked Singer' creatives discuss artistic intricacies of Emmy-nominated show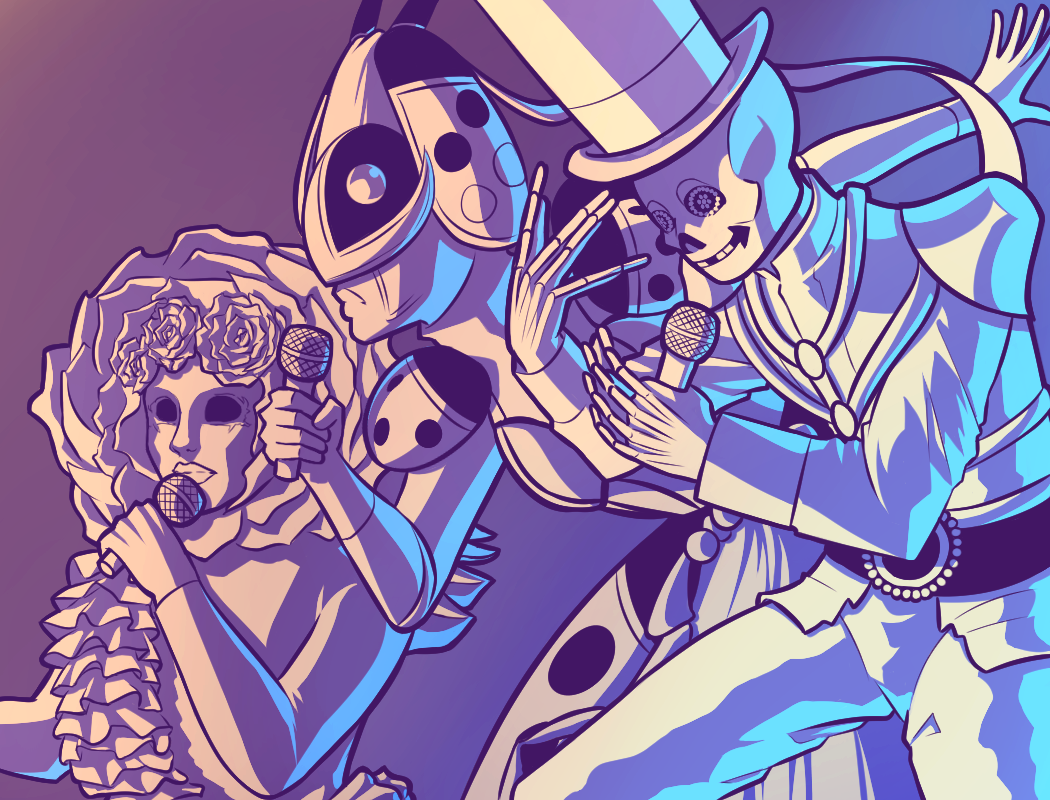 Sept. 14, 2020 12:23 p.m.
From the costumes to the choreography, "The Masked Singer" allows creative minds to push their artistic limits.
On the Fox reality show, A-list celebrities mask their identities through extravagant costumes while viewers attempt to guess who they are based on vocal performances and subtle hints. The program has since been nominated for outstanding competition program and outstanding costumes for a variety, nonfiction or reality program in the 2020 Emmys.
Each week, celebrities with the lowest number of live audience votes must reveal their true identities, and the last contestant unmasked wins a golden mask trophy. Bringing the show's outlandish visions to life requires a large team of creatives, including director Alex Rudzinski and UCLA gymnastics volunteer assistant coach BJ Das.
"I am in charge of helming the fantasy and the weird visions that we put in front of our viewers every week from a creative angle," Rudzinski said. "I'm that sick, twisted person that comes up with all the freaky staging."
He said the elaborate costumes add to the entertainment factor of the show, helping celebrities transform into outlandish monsters or even llamas. Rudzinski said his job is to bring these characters to life through musical performances each week, but unlike his work on other shows such as the MTV Video Music Awards, his approach to the performances is altered by the costumes, which obstruct facial expressions and limit emotional engagement.
"Part of my challenge is to rediscover how to create energy and an emotional narrative in the performance," Rudzinski said. "We use choreography, arm gestures and the physicality of the rest of the body as much as we can to try and make up for the fact that we don't have natural facial movements."
Only 16 people know the singers' identities and Rudzinski is not one of them. As someone in the dark, Rudzinski said he is not allowed to speak directly to the celebrities because of the risk of their identities being exposed. Instead, if a contestant has a request or an idea, they must write it down or tell the stage manager, who knows who they are. Although there are 16 people who know the celebrities' identities, Rudzinski said there have not been any leaks because of extensive privacy measures, including using decoy cars, reflective face masks and black hoodies.
[Related: Q&A: Jackie Cox talks 'RuPau's Drag Race,' representation and activism in entertainment]
For season one choreographer BJ Das, this isn't actually the biggest challenge – the enormous, uncomfortable costumes and masks pose a greater concern.
To prevent bad accidents, art director Natacha Hatch said specific stage directions are needed to help the contestants navigate through the sets onstage. Hatch said the sets she builds for each performance help tell the character's story and create the world in which the character lives, but in order to do this, there have to be certain safety measures in place because of the sight-limiting costumes.
"We know the perimeter that they can see and we make sure that nothing is dangerous," Hatch said. "Also, there's the dancers that we need to take into consideration and we don't want to overcrowd the stage."
Stage design aside, Das said another obstacle is the different performing skill levels of the celebrities, as some do not come from musical backgrounds. However, it is less about dancing ability and more about confidence as some celebrities fear making mistakes on national television, she said.
[Related: For 'Insecure' writers, security in own identities influences show' storytelling]
"Some celebrities were out of their element, a lot of them with singing in general, but then they have to wear a costume, be on national TV and have movement," Das said. "I think it was kind of stressful but also very empowering for some of them."
While some contestants' careers do not involve performing, Das said others are famous for their musical talents, including season one runner-up Donny Osmond. She said Osmond embraced his opportunity and added his own ideas to the choreography based on how he wanted his peacock character to be portrayed.
Although the contestants may have different skill levels when it comes to singing and dancing, Rudzinski said the diversity of talent is what makes this show so appealing to all demographics and ages. The fourth season of "The Masked Singer" will premiere on Sept. 23, and though the production will be slightly different because of the current pandemic, Rudzinski said that the fun element will not be lost.
"It's ultimately just a fun guessing game," Rudzinski said. "It's such a cathartic remedy during these times, (a reminder that) it's OK to be silly sometimes."