Q&A: Laura Picklesimer discusses upcoming LA Greek life satirical novel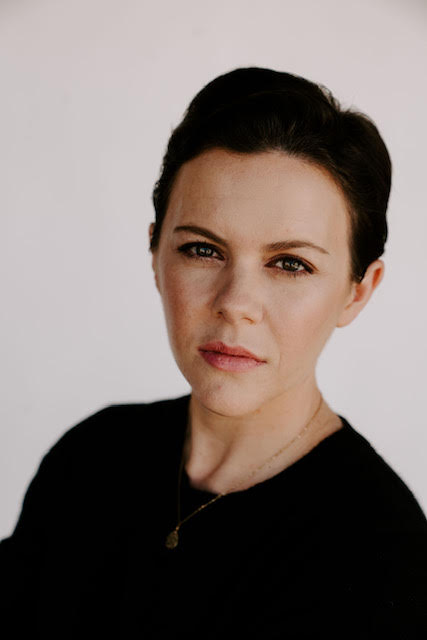 Laura Picklesimer looks into the camera. The alumnus' debut novel is planned to release Sept. 5. (Courtesy of Grace Fell)
"Kill for Love"
Laura Picklesimer
Sept. 5
All is fair in "Kill for Love."
Set among the murky expectations of Greek life, satirical thriller "Kill for Love" follows a protagonist who finds release from her surrounding environment upon the act of murder. Planned to release Tuesday, the debut novel of alumnus Laura Picklesimer, the former Daily Bruin theater arts editor from 2007 to 2008 , provides commentary on the so-called "toxic plasticity" of Generation Z amid the often fake nature of Los Angeles.
Picklesimer spoke with the Daily Bruin's Lex Wang about the novel's reflection on modern society and its influences on a college generation within the city.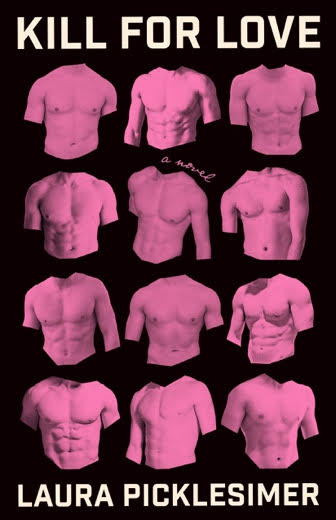 [Related: Book preview: Summer 2023's hottest reads include Millie Bobby Brown's debut novel]
This interview has been edited for length and clarity.
Daily Bruin: What is the book about?
Laura Picklesimer: "Kill for Love" follows the main character, Tiffany. She is a Los Angeles sorority sister who has this existential crisis her fifth year at college, and basically it leads her, early in the novel, to a murder. She murders a fraternity member after an event and then embarks on a killing spree across Frat Row and later the city. Along the way, she meets a guy named Weston, who she thinks might be perfect for her, and soon has to choose between love and murder.

DB: What inspired you to write this story?
LP: It's a very LA novel. I've been in the area since I started at UCLA – so over 15 years. Living in Los Angeles definitely helped shape the book. Being familiar with UCLA, you'll see a lot of those iconic landmarks and parts of the culture – that was definitely a huge influence. Other influences for the book include Bret Easton Ellis' "American Psycho" – that was a heavy literary influence as well.
DB: What did the creative process of writing look like?
LP: The book started in a workshop – this was after I graduated, and it started with just a character sketch that was focused on Tiffany. There was no plot in the very beginning. It was just crafting this character who's a little devious and sometimes cool but also has that aesthetic "Barbie" look, so people want to trust her at first.
I adapted that into a short story that led up to the first murder, and then I just wanted to keep going with it. I actually started writing the book during my MFA program, so that's how it developed scene by scene. I didn't outline the book, but I knew the ending going into it. I was aware of where I wanted to end up, and then it was just getting there.
DB: What are the key themes of "Kill for Love"?
LP: Satire is difficult because you're taking what's real and then you're exaggerating it so that you can dive into elements of privilege that you see in the case of my book. I thought the Greek system was really ripe for that type of exploration because of its exclusive and sometimes exclusionary quality. At the same time, you're poking fun at it. It's darkly humorous, so it's not too serious or didactic. In that way, I thought it lends itself really well, in a similar way that "American Psycho" is unpacking that boys' club from Wall Street.
For Tiffany, the character, definitely a lot about having that perfect body – those types of body issues, those beauty standards that are so homogenized and formulaic. I saw "Barbie," and (there's) that similar vibe to be a certain way, look a certain way and for her (Tiffany), that hunger becomes really wrapped up with the murders. That's the first place where she really starts to give in to those type of urges – when she eats, and she's finally able to satiate herself and let go, because so much of her life is putting a mask on and pretending to be this person that she's not and acting in a way that she isn't.
[Related: Daily Bruin alumnus K.X. Song releases debut novel 'An Echo in the City']
DB: What do you hope readers take away from the book?
LP: Foremost, I just hope they're entertained and they go for a wild ride with Tiffany, with the characters. I hope they re-examine society and think about some of those boundaries that we place on ourselves – and not just people who identify as women, but those societal boundaries that are placed on each other.
Wang is the 2023-2024 Enterprise editor and an Arts, News, Sports, Quad, Photo and Video contributor. Previously, she was the 2022-2023 Opinion editor, and prior to that, an assistant Opinion editor.
Wang is the 2023-2024 Enterprise editor and an Arts, News, Sports, Quad, Photo and Video contributor. Previously, she was the 2022-2023 Opinion editor, and prior to that, an assistant Opinion editor.