Data shows rise in underrepresented groups, in-state students in UC admissions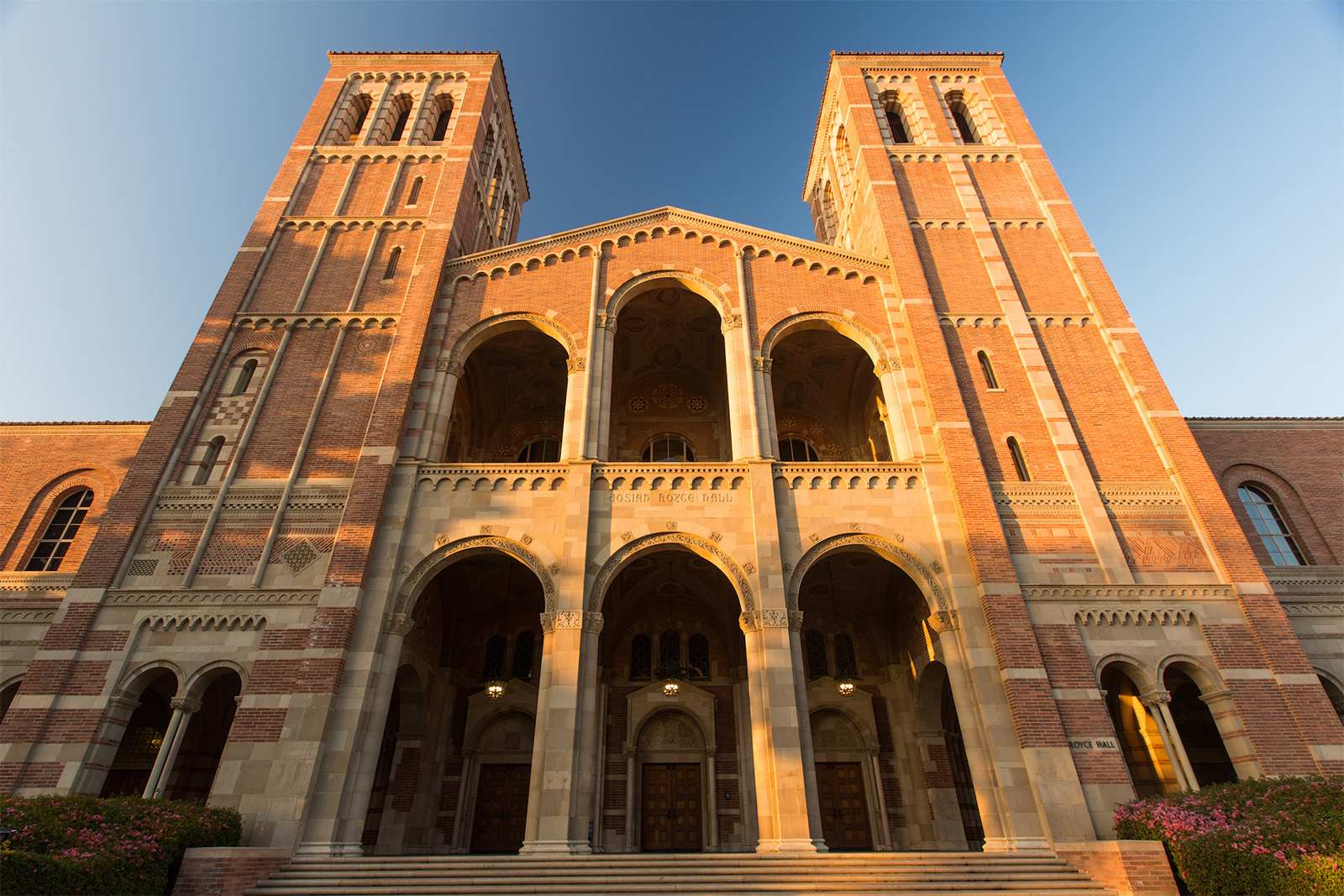 Royce Hall is pictured. The University of California admitted a record number of California freshman and historically underrepresented students for the 2023-2024 academic year. (Daily Bruin file photo)
The University of California admitted the largest class of California freshmen and historically underrepresented students in the system's history for the upcoming 2023-24 academic year
The preliminary data findings from the UC Office of the President said 88,285 California residents were admitted to the University this year, composing 68% of the total incoming freshman class. The University accepted 157,446 total applicants, admitting nearly 130,000 freshman students and over 27,000 transfer students.
A total of 33,198 Latino students were admitted this year – comprising nearly 38% of the incoming class, according to the UC data. Following Latino students, 30,189 Asian American applicants, 16,856 white applicants, 4,855 Black applicants and 576 Native American applicants from California were also admitted. Underrepresented Californian students saw a 4% increase in total UC admissions from last year, according to the press release.
The press release also said 44% of admits from California were first-generation students and 45% reported low family incomes.
There were slight increases in nearly every represented student population compared to the 2022-2023 academic year. However, the same number of Black applicants and one less Pacific Islander applicant were admitted since last year, according to the UC data.
The UC data also said that UCLA admitted 18,959 total students for the 2023-2024 academic year – 12,779 freshman and 6,180 transfer students. The number of freshman admissions decreased slightly from last year while the number of transfers increased for the third consecutive year.