TV preview: New seasons of beloved shows shine with romance, comedy this summer

Ashley Ko/Illustrations director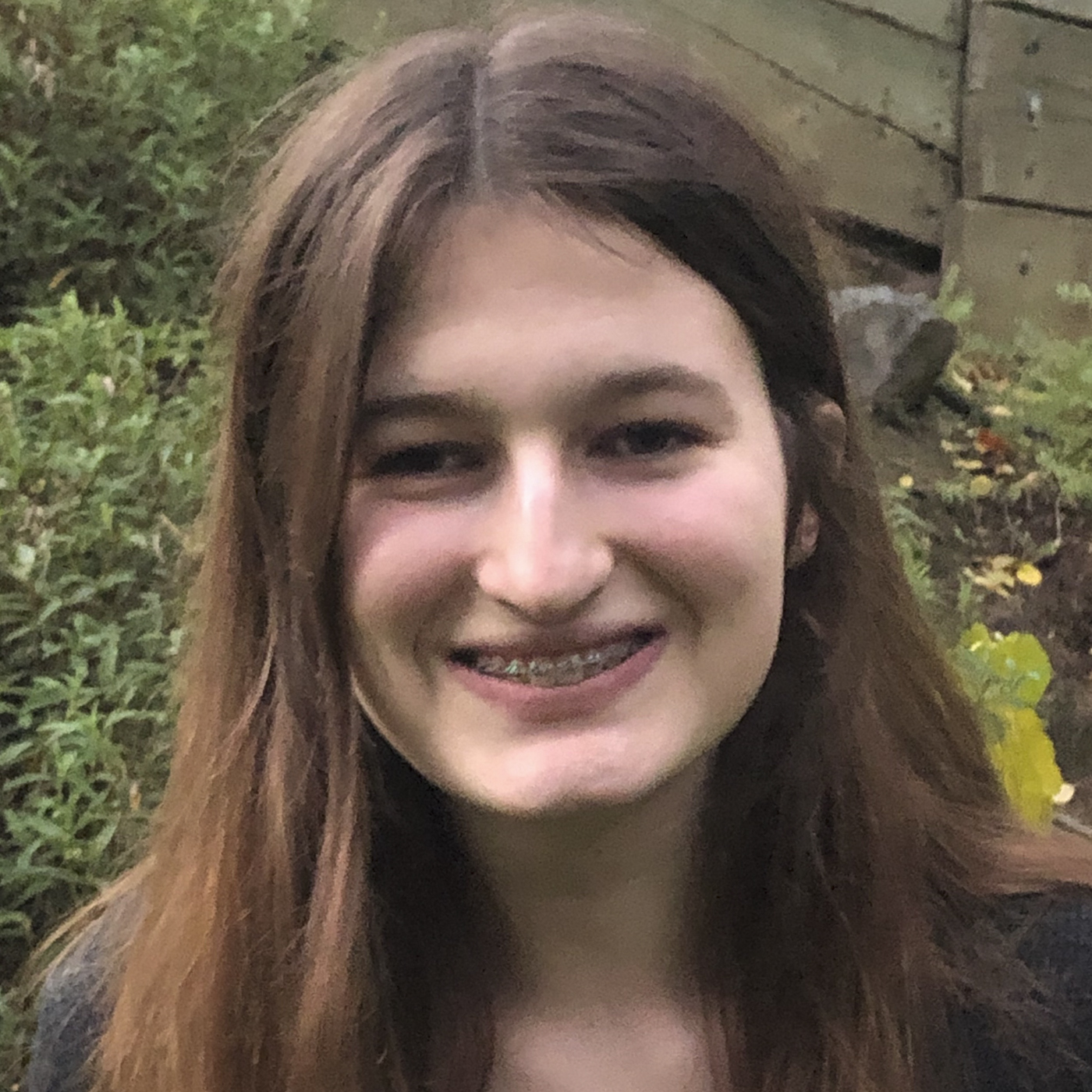 This post was updated July 2 at 5:38 p.m.
This summer's television releases are shining as bright as the sun.
The highly anticipated shows on this season's lineup are guaranteed to bring the heat. With comedic fantasies and vibrant musicals, the continuations of these beloved series are sure to keep viewers on the edge of their beach chairs.
Read on for the Daily Bruin's television picks to liven up this summer.
[Related: 'Succession' season 4 recap – episode 10: 'With Open Eyes']
"The Summer I Turned Pretty" season 2 (Amazon Prime Video)
With the salt air, this summer brings love and loss to Cousins Beach.
Returning for its second season with three episodes on July 14, the rom-com "The Summer I Turned Pretty" will release new segments weekly. Under the summer sun, the adaptation of Jenny Han's coming-of-age book trilogy follows Belly (Lola Tung) on vacation at her family friend's picturesque beach house, complete with first love, heartbreak and chaotic love triangles. In keeping with the previous installment, this season will mirror the second portion of the source material, "It's Not Summer Without You."
The conclusion of season one struck a poignant note as news of Conrad (Christopher Briney) and Jeremiah's (Gavin Casalegno) mother Susannah's (Rachel Blanchard) cancer diagnosis was revealed – and the sun set on the first chapter of the love triangle with Belly and Conrad's first kiss on the beach. Wistfully serenaded by Taylor Swift's "August," the teaser trailer splices glimpses of lighthearted pool days and stolen smiles, contrasted by closing scenes of tumultuous tears and confrontations. Audiences should buckle up for an eight-episode romantic roller coaster aiming to soar past the heights of its predecessor.
Viewers are sure to have a blast with this bittersweet summer love story.
– Natalie Agnew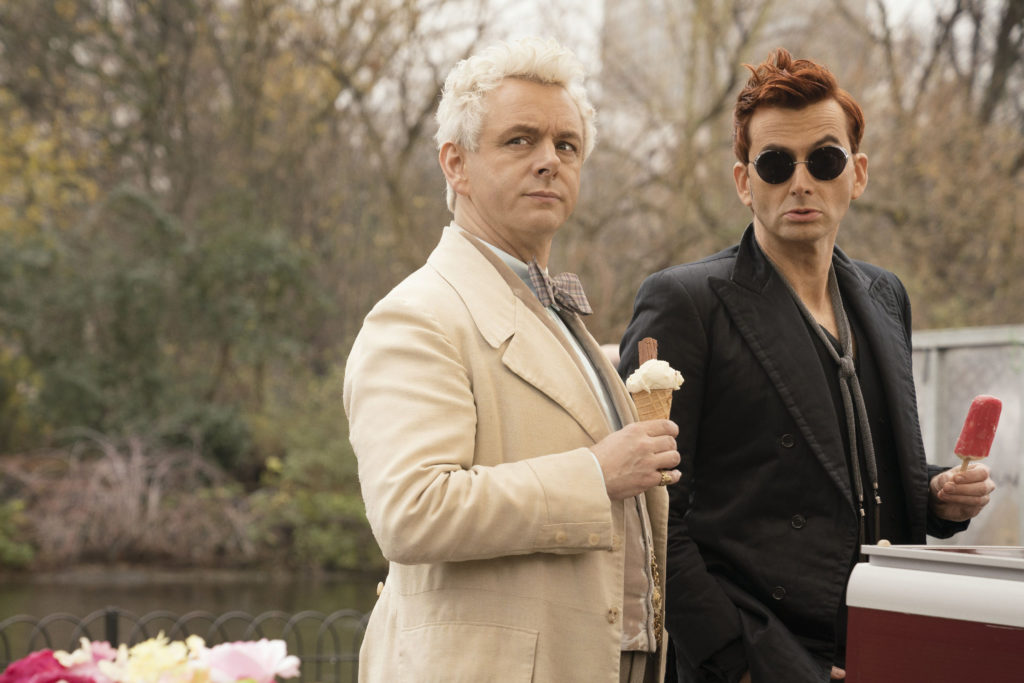 "Good Omens" season 2 (Amazon Prime Video)
A close bond between an angel and a demon is sure to be a "Good Omen."
In season one of the television adaptation of Terry Pratchett and Neil Gaiman's fantasy novel, angel Aziraphale (Michael Sheen) and demon Crowley (David Tennant) stopped the apocalypse by forming an alliance on the basis of their love for Earth. Though the book's central plot has been fully adapted, Gaiman is continuing "Good Omens" with brand new content for season two, which will be available to stream on Amazon Prime Video starting July 28.
The trailer introduces the main plotline of archangel Gabriel's (Jon Hamm) disappearance from heaven as Crowley is cautioned that something is afoot up above. Crowley and Aziraphale then team up once again to hide Gabriel, who appears to have amnesia, from both heaven and hell. The trailer then concludes with a stunned Aziraphale stating, "I think I may have just started a war." These stakes are then heightened in another sneak peek, which reveals Gabriel struggling to remember what grave danger Aziraphale needs to prevent in a comedically lax exchange.
With a new mystery to unpack, "Good Omens" season two promises an ineffably good time.
– Leydi Cris Cobo Cordon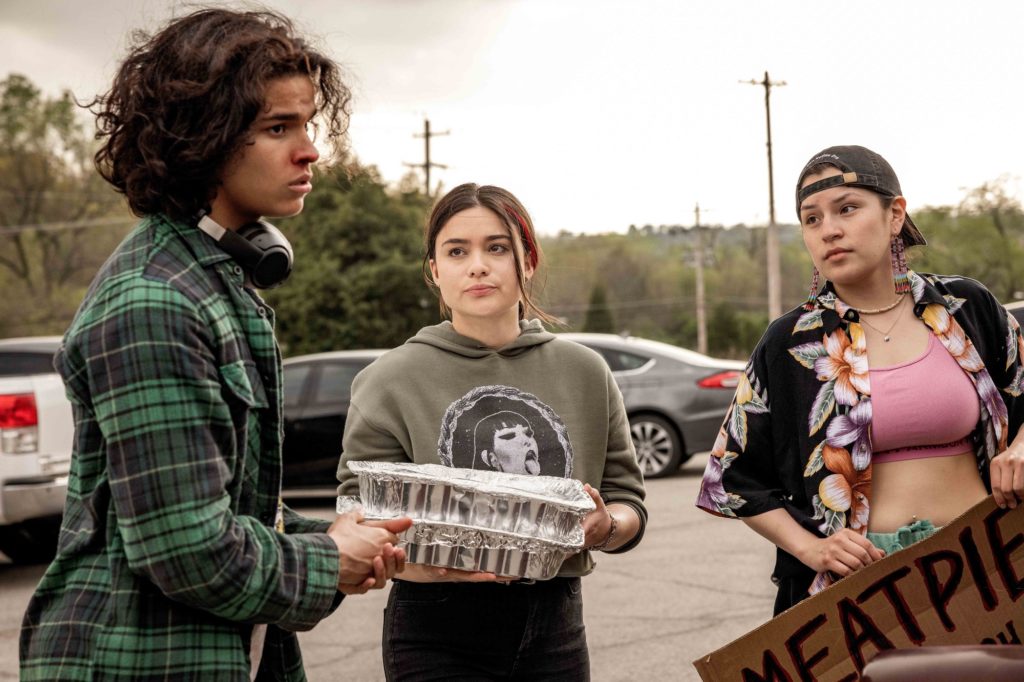 "Reservation Dogs" season 3 (Hulu)
The Rez Dogs are stealing the spotlight again this summer.
Premiering on Aug. 2, the Indigenous comedy-drama "Reservation Dogs" will return to FX for its third season. The series, which was created by Sterlin Harjo and Taika Waititi, follows four Indigenous teenagers in rural Oklahoma as they live a life of petty crimes while grieving the death of their friend Daniel, the fifth member of their group. Throughout its past two seasons, "Reservation Dogs" has artfully mixed its crass comedy with touching emotions and insightful cultural references – a theme sure to extend into the series' upcoming season.
After last season's finale, the Rez Dogs finally reached California and fulfilled Daniel's dream of making it to the West Coast. However, creator and showrunner Harjo said in an interview with Variety that the gang will be back home in Oklahoma soon while also warning audiences that the comedy will take a darker turn in the new season. Either way, Harjo said "Reservation Dogs" will remain a series that properly represents the Native American community – a feat accomplished by hiring all Indigenous writers and directors – while also sticking to its comedic roots.
No matter what, the new season of "Reservation Dogs" is sure to leave audiences howling for more.
– Maya Vibhakar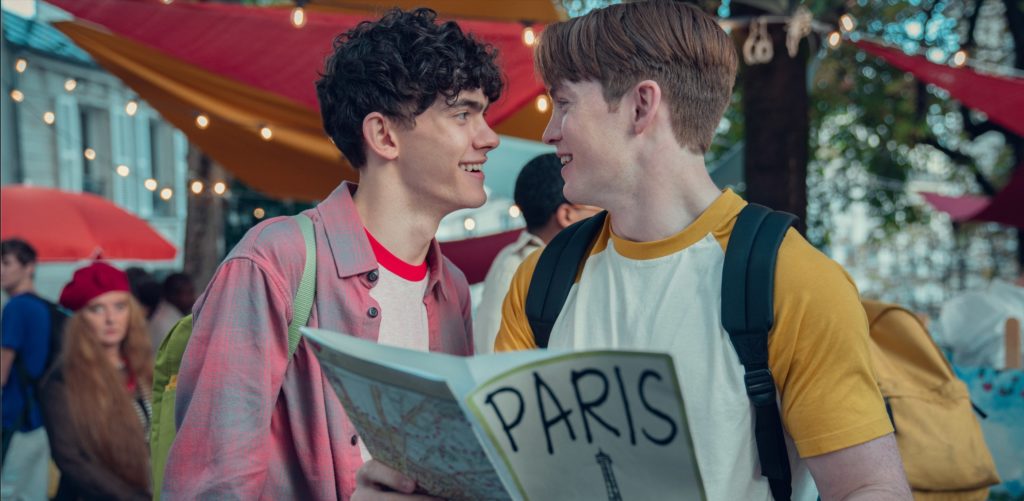 "Heartstopper" season 2 (Netflix)
Though summer has just begun, leaves are beginning to swirl.
Based on Alice Oseman's webcomic-turned-graphic novel series, the television adaptation of "Heartstopper" follows the story of Nick (Kit Connor) and Charlie (Joe Locke), two British teenagers who fall in love. The series' main ensemble also represents an array of LGBTQ+ identities. A month after the award-winning show's premiere, creator and writer Oseman revealed it was renewed for two additional seasons. "Heartstopper" will return to Netflix on Aug. 3.
Previously, the series saw Nick and Charlie becoming boyfriends as Nick recognized his bisexuality. Season two will explore the next chapter of their relationship, opening with "Out" and ending with "Perfect." The first scene of season two follows the show's classic webcomic style as hand-drawn panels frame the transitions between live-action footage. In the clip, Charlie and Nick exchange a series of witty text messages, teasing each other about what the job description of being a boyfriend entails.
With the arrival of a new season, the heart-stopping romance of the summer is nearly here.
– Leydi Cris Cobo Cordon
[Related: TV preview: New spring series have sprung – modern retellings, captivating origin stories]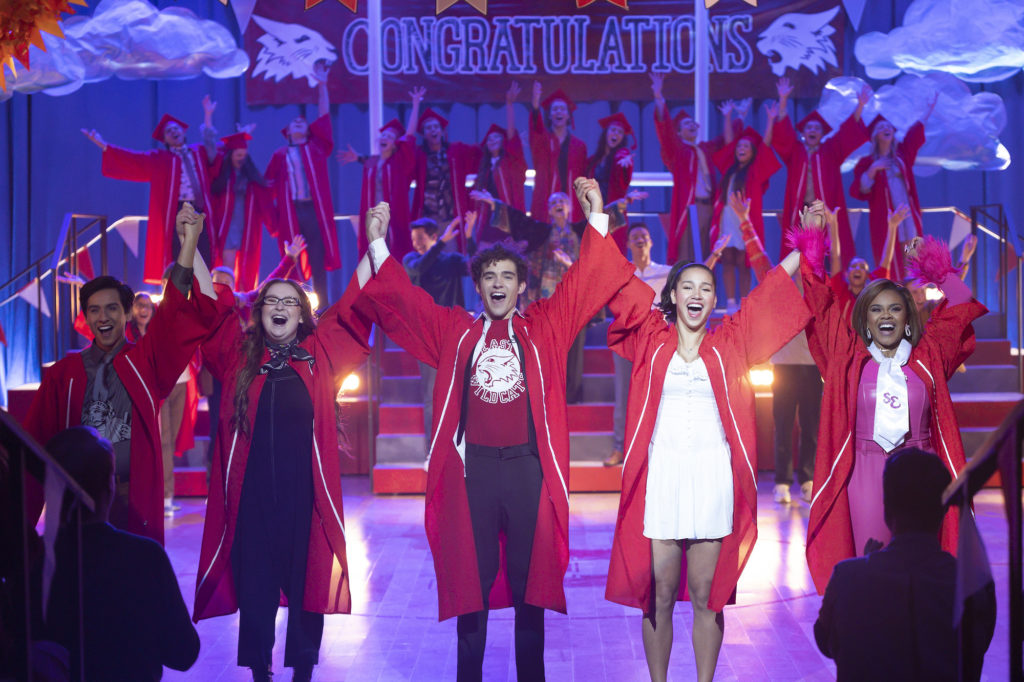 "High School Musical: The Musical: The Series" season 4 (Disney+)
The Wildcats are taking their last bows at East High.
On Aug. 9, the curtains will close on "High School Musical: The Musical: The Series," with its fourth and final season premiering on Disney+. Longtime fans can bet on a night to remember as all eight episodes of the musical mockumentary hit the service at once, a switch-up from the weekly rollout of the previous seasons. Inspired by the hit "High School Musical" film trilogy of the 2000s, the series has paired teen drama, romance and comedy with dazzling show tunes on the franchise's original set since 2019.
Following the Wildcats' striking summer production of "Frozen," the new season will find the students returning to East High for their senior year show, "High School Musical 3: Senior Year." As an added twist, the group also learns that their school will be used to shoot the "High School Musical" reunion movie, allowing them to interact with the stars of the original films. The season's teaser trailer reveals the return of some of East High's most renowned alumni, including Corbin Bleu, Monique Coleman and Lucas Grabeel.
With star-filled symphonies and surprises, this beloved series is sure to end on a high note.
– Victoria Munck