Film preview: Summer 2023 promises gripping getaways from the sweltering sun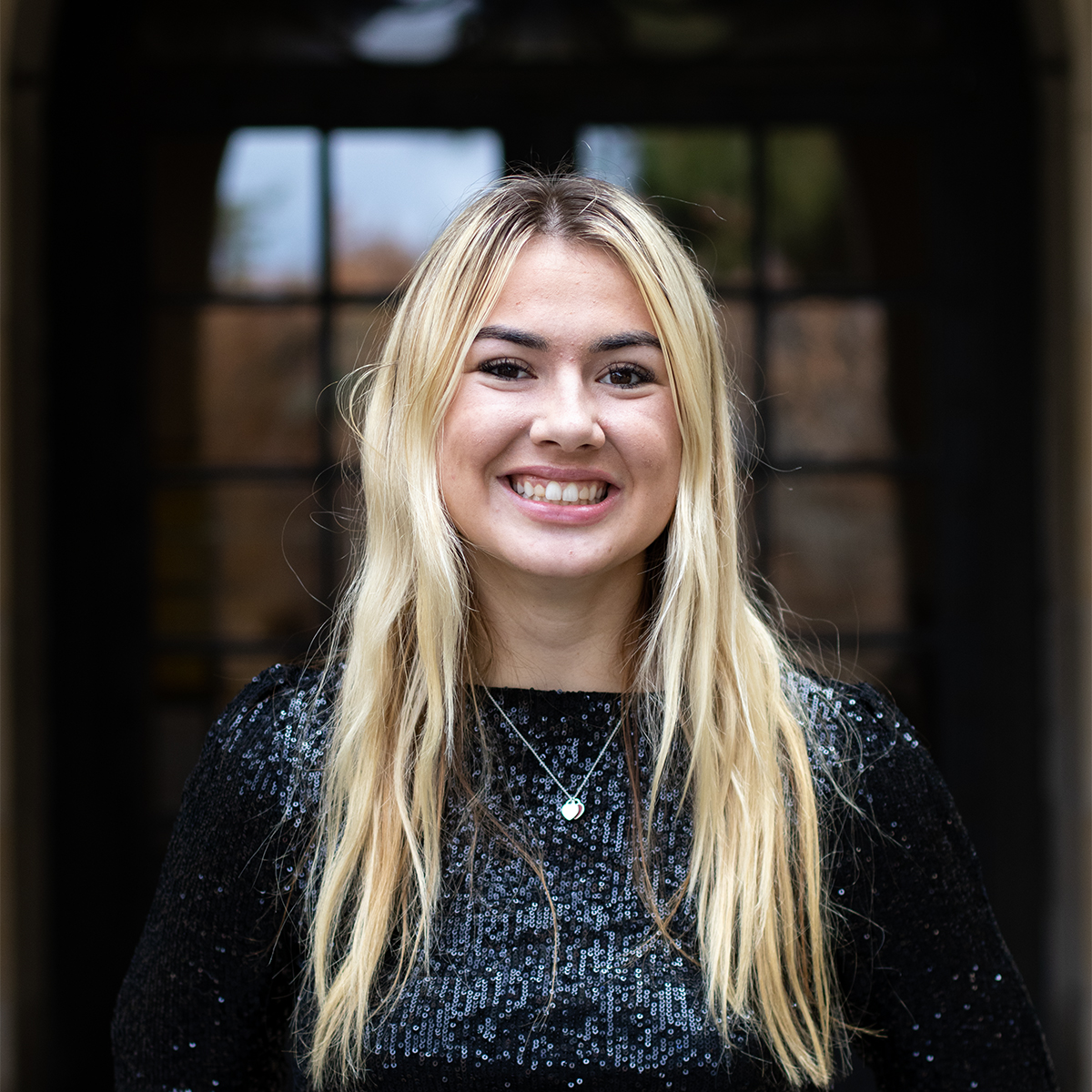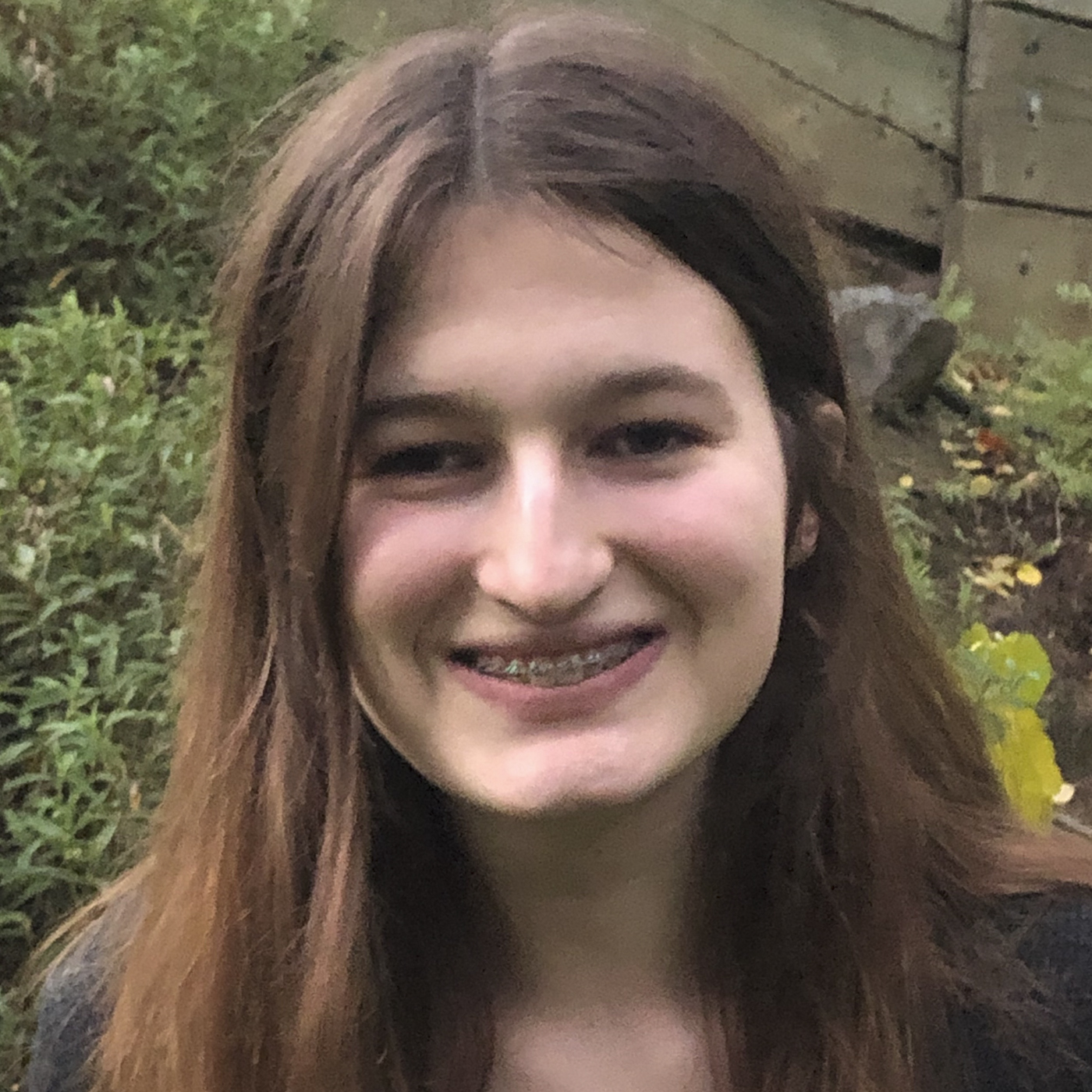 This post was updated July 2 at 5:33 p.m.
Movie theaters will lure crowds away from the sweltering sun this summer.
Hollywood's upcoming slate of anticipated films is sure to satisfy audiences in pursuit of a gripping getaway. With an enticing lineup ranging from escapades of runaway dolls to a brand new superhero story, moviegoers will be ecstatic to beat the heat with the season's bright selection.
Read on for the Daily Bruin's summer cinematic picks.
[Related: Film review: 'The Little Mermaid' live-action remake fails to entice viewers to dive in]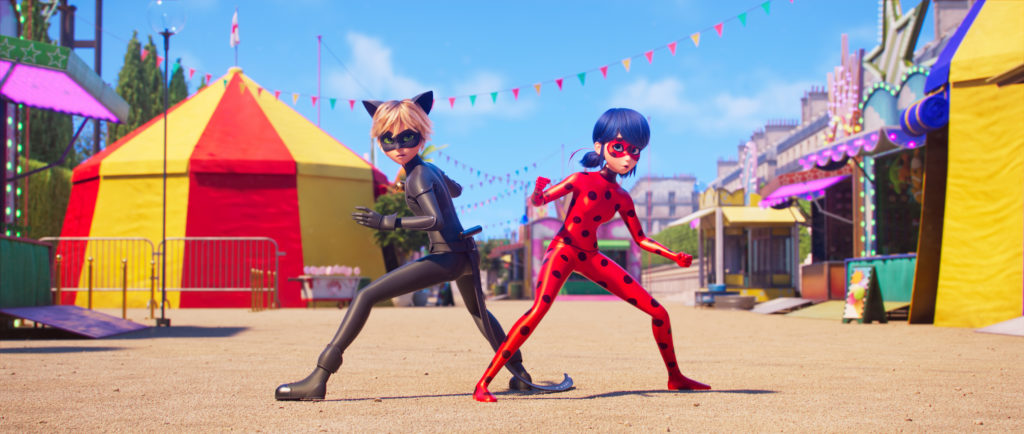 "Miraculous: Ladybug and Cat Noir: The Movie" (Netflix)
The city of love's superheroes have a new lucky charm.
In this retelling of the animated series, "Miraculous: Tales of Ladybug and Cat Noir," Parisian teens Marinette and Adrien adjust to life with their new superhero identities. The action-adventure musical is directed and co-written by Jeremy Zag, who is also a producer and composer for both the series and film. Following its July 5 premiere in France, U.S. audiences can catch the animated feature on Netflix starting July 28.
The trailer follows protagonist Marinette as she first transforms into the superhero Ladybug and reveals her fears surrounding this new responsibility. The sequence then ends with Tikki – the magical creature and source of Ladybug's powers – stating, "You are not the only one, Marinette," before cutting to a shot of Adrien as the superhero Cat Noir. As shown in promotional collaborations with Flik Flak and Volkswagen, the interactions between the two titular characters shift alongside their identities, setting up the central romance of the film. Taking on a different animation style than its source material, the feature boasts intricately detailed visuals as well as vivid, dynamic lighting.
With breath of new life, this reimagining of the story is looking to be nothing short of miraculous.
– Leydi Cris Cobo Cordon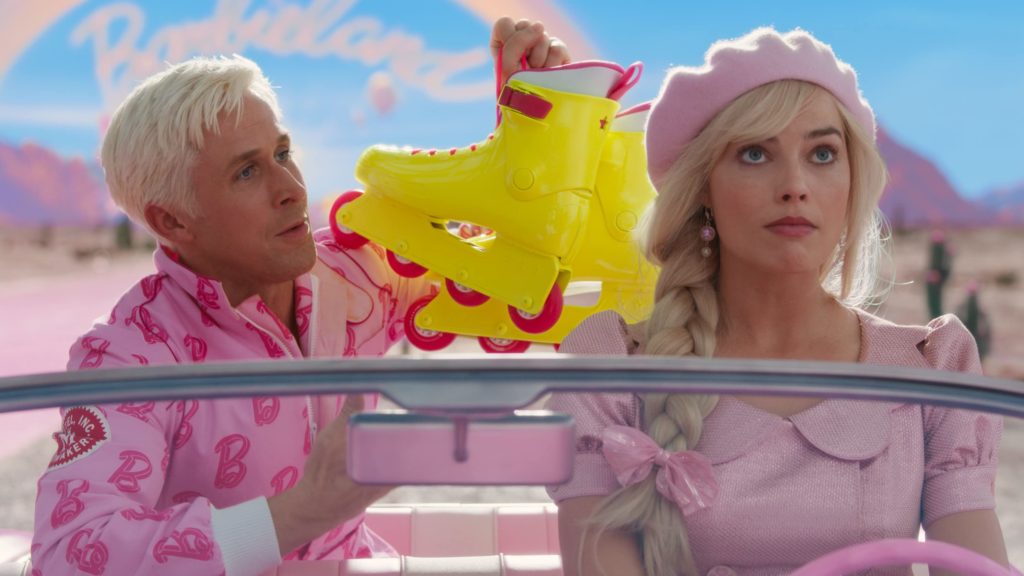 "Barbie" (Warner Bros. Pictures)
Strap on sparkling stilettos and step into the magenta-tinted "Barbie" universe this summer.
Making a splash with striking set design, Greta Gerwig's "Barbie" gives the classic dolls new life in an existentialist epic releasing July 21. Featuring a star-studded cast headlined by Margot Robbie and Ryan Gosling as Barbie and Ken, the film presents the titular character's journey of self-discovery from the DreamHouse into the real world. The project will be accompanied by an equally bright soundtrack released the same day, including tracks from Dua Lipa, Ice Spice, Lizzo and many more.
The main trailer delves headfirst into the seemingly utopian Barbie Land, where Barbie is unexpectedly confronted by crises – the horrors of cold showers, flat feet and ruminations of death. Faced with the pivotal decision between Birkenstocks and heels in a scene that parallels "The Matrix," Barbie races her convertible into the unknown with Ken in tow. With a tone effortlessly balancing comedy and sentimentality, the film follows Barbie as she encounters the truth of her existence and flees from the CEO of Mattel, played by Will Ferrell, who aims to return the dolls to their box.
Soon, theatergoers will soon experience this nostalgic adventure as the silver screen turns pink.
– Natalie Agnew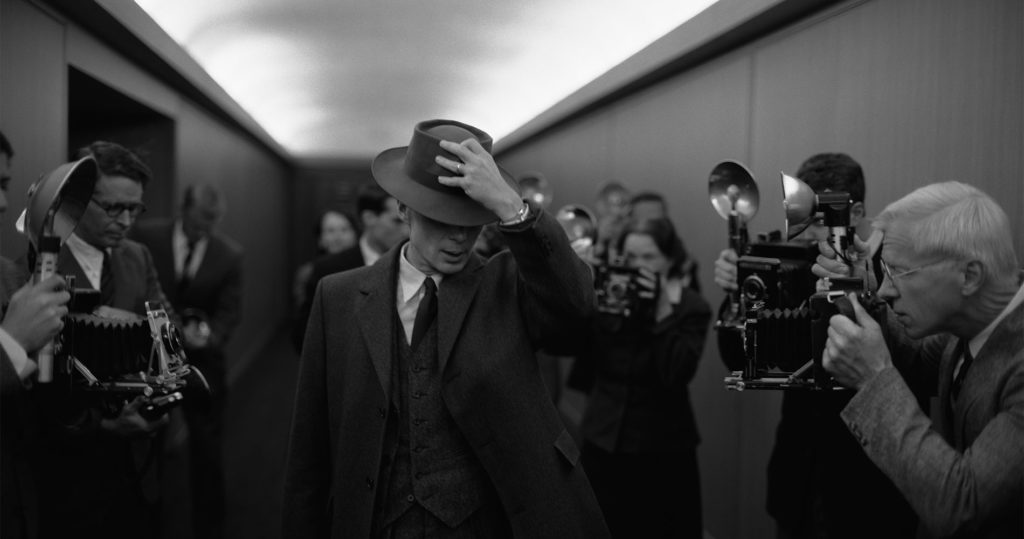 "Oppenheimer" (Universal Pictures)
The story behind the "father of the atomic bomb" will be brought to screens in a new biographical thriller.
Directed by Christopher Nolan, "Oppenheimer" follows the life and work of J. Robert Oppenheimer, the theoretical physicist whose research helped create the first nuclear weapons that were used during World War II. The film, which releases on July 21, stars Cillian Murphy as Oppenheimer alongside Emily Blunt, Robert Downey Jr., Matt Damon, Rami Malek and Florence Pugh as other key figures from the period.
Featuring footage of fiery explosions and an ominous voiceover counting down, the trailer sets the tone for an emotional and tense narrative frequently found in Nolan's films. The three-hour runtime also promises an in-depth account of the secrecy that surrounded the Manhattan Project, as well as the pushback and moral dilemmas Oppenheimer faced. UCLA students can look forward to scenes featuring Kerckhoff Hall that were filmed on campus in February 2022.
As July 21 approaches, it won't be long before audiences can witness the history of Oppenheimer unfold on screen.
– Maya Vibhakar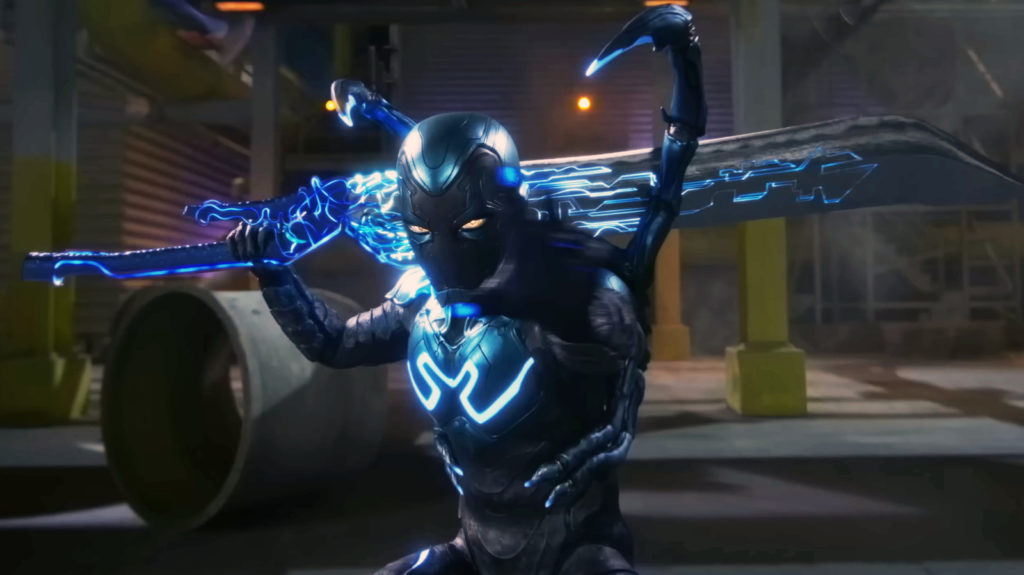 "Blue Beetle" (Warner Bros. Pictures)
A new superhero is generating buzz in Palmera City.
Directed by Angel Manuel Soto and written by Gareth Dunnet-Alcocer, "Blue Beetle" is flying to movie theaters on Aug. 18. The film follows Jaime Reyes (Xolo Maridueña) as he returns home from college and becomes the symbiotic host of an ancient extraterrestrial relic. Consequently, he is granted an exoskeleton armor that turns him into the superhero Blue Beetle. Serving as audiences' introduction to James Gunn's DC Universe, the movie is poised to kick off the franchise with an action-packed adventure.
As a remixed version of Lil Uzi Vert's "Just Wanna Rock" thunders in the background, the official trailer for "Blue Beetle" allows viewers to witness the protagonist acquiring his power. Unlike most superhero films, Reyes' family members are aware of his new abilities and support him as he adjusts to the changes they bring in his life. With the promise of an intriguing story, a likable protagonist and relatable themes, the film is shaping to be a hopeful start to the DCU.
Needless to say, audiences will not be wiping this beetle off their screens.
– Sanjana Chadive
[Related: Film preview: Spring 2023 blossoms with anticipated theater releases]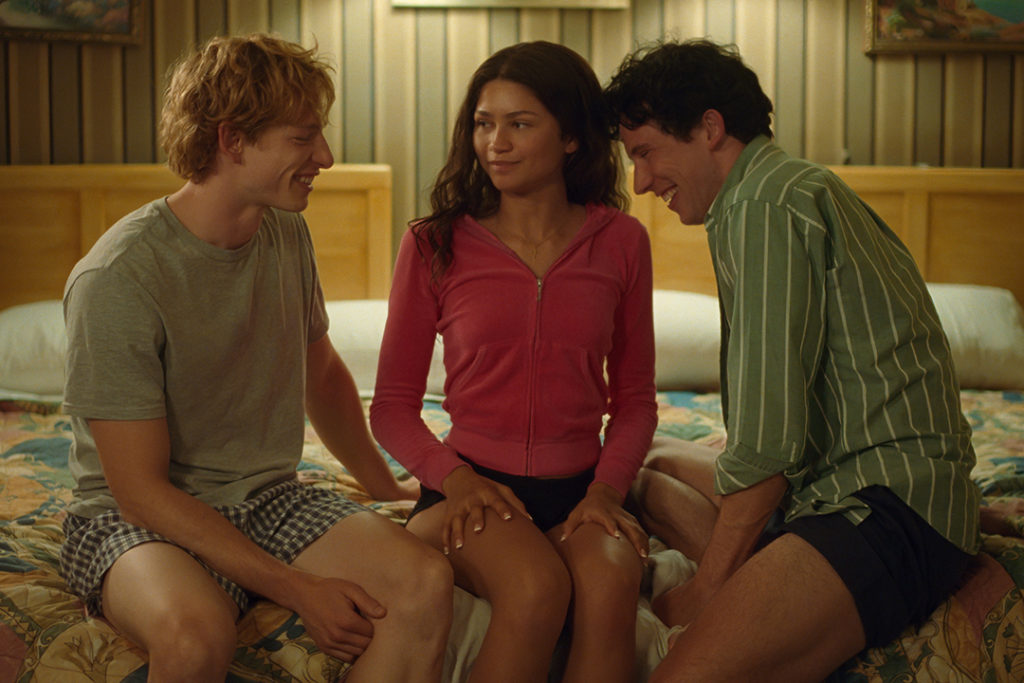 "Challengers" (Metro-Goldwyn-Mayer)
All's fair in love and tennis in Luca Guadagnino's "Challengers."
Described by the Oscar-nominated filmmaker as a "sexy comedy" set in the world of tennis, the film will release Sept. 15 following a Venice Film Festival debut. Zendaya leads the romantic sports-comedy as elite tennis player turned coach Tashi Duncan, who enlists her husband Art (Mike Faist) to play a low-level challenger event where he must face off against his childhood best friend and Duncan's former lover Patrick (Josh O'Connor).
Set to Rihanna's "S&M," the film's trailer hints at a decade-spanning portrayal of the trio's love triangle, showcasing the three together in their teenage years, alongside snapshots of the contrasting nature of their adult lives. Supplementing its narrative of love and success, "Challengers" will also feature costumes curated by fashion designer Jonathan Anderson and a house-music-inspired soundtrack crafted by Trent Reznor and Atticus Ross.
With youthful talent and tension-fueled storytelling, "Challengers" appears well-positioned to serve up success.
– Graciana Paxton