Second Take: Television desperately needs open conversation on asexuality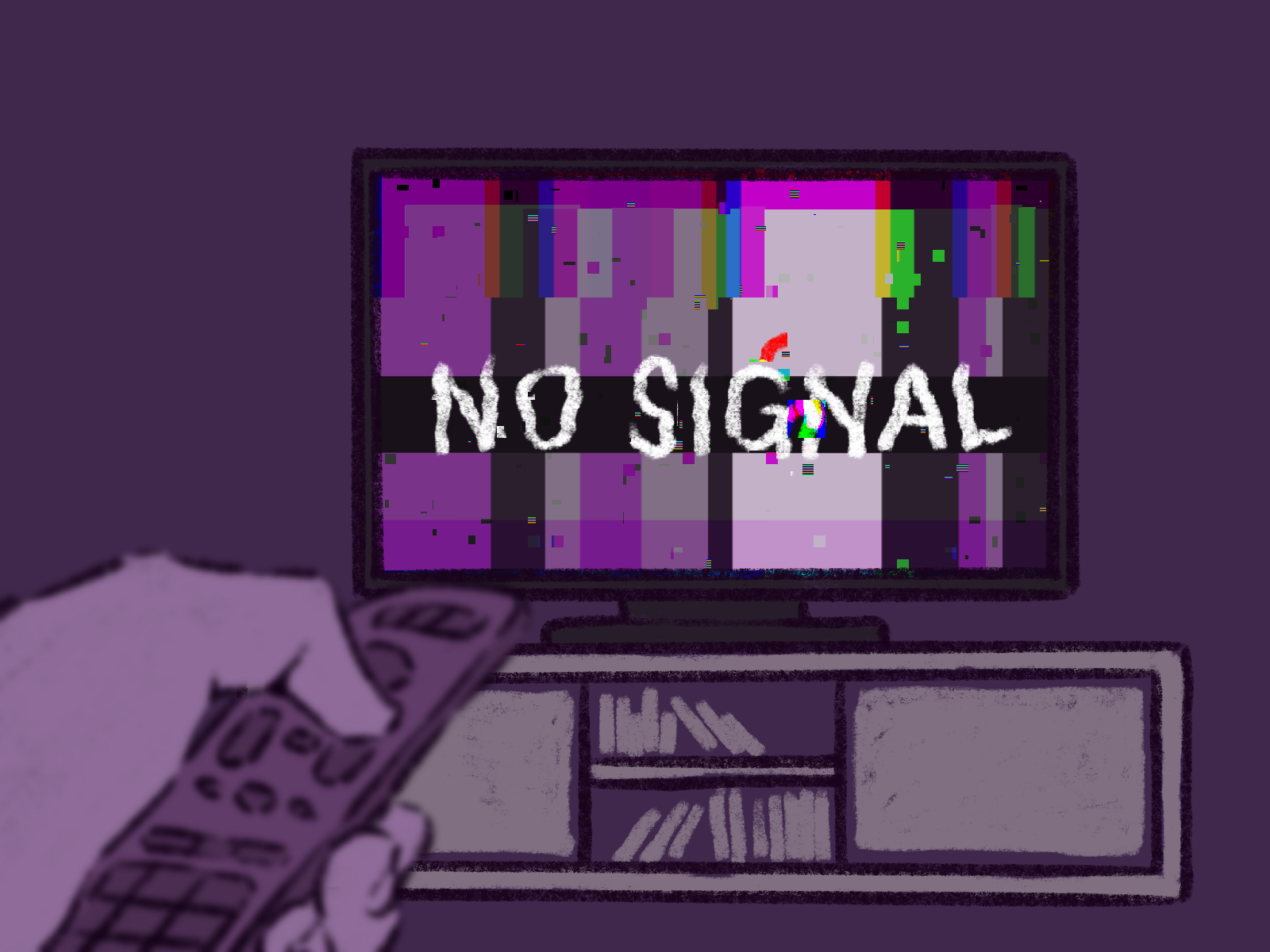 By Isabella Lee/Illustrations Director
The small screen's current asexual representation is producing nothing but static.
Asexuality, which is generally defined by a lack of sexual attraction, has steadily become more visible in tandem with LGBTQ+ activism in recent years. However, it is still widely misconceived – and often dismissed – by the public, partly because it encompasses a broad spectrum of orientations with regard to attraction and arousal. Media representation is a necessary step toward more complete inclusion for this frequently undermined group, but modern television has consistently approached asexuality with disrespect. While depictions on shows such as "BoJack Horseman" have helped improve the quality of the conversation, the overarching failure to validate asexual identities in writers' rooms across the industry defeats media's integral role in audience education, ultimately hindering the potential for mass acceptance.
[Related: Second Take: Fans have the ability to hold artists accountable and should do so more frequently]
Many television scripts still perpetuate the stigma that sexual attraction is intrinsic to human nature, blatantly discrediting the asexual community. The musical series "Glee" remains one of the largest culprits of this flawed writing, despite being recognized as a major trailblazer for marginalized queer identities at its height. As a tumultuous teen drama, the show inevitably addressed sexual themes on multiple occasions, but its treatment of characters that expressed even the slightest hesitance toward having sex gravely invalidated asexual individuals by displaying their qualities as lacking humanity.
In one episode, the blunt Artie Abrams tells a pair who is not ready to have sex that they have a "strange aversion to fun." In another, substitute teacher Holly Holliday shuts down the concept of a celibacy club with the line, "It's like saying vegetarianism is an option for lions." Unlike celibacy, asexuality is not a choice, but the lines are still detrimental to the community by suggesting that life without sex is unnatural and unsatisfactory. Asexual identities are often discounted by those who maintain this misconception, and many shows fuel this prejudice by presenting sex as a core human necessity, even if unintentionally.
Another frequent error in modern television is the employment of asexual qualities to present characters as offbeat or peculiar without the intention of earnestly exploring their orientation, limiting their identities to anomalous personality traits. For instance, one character widely thought to be asexual by viewers is Sherlock Holmes from the popular drama series "Sherlock." Throughout the show, the titular character displays a clear lack of sexual attraction, though seemingly only to contribute to the overarching notion that he is sociopathic, as his disinterest in various desirable female characters is often implemented for shock value. Prompting viewers to draw this conclusion from his character traits rather than openly exploring his identity halts the acceptance of asexuality by erroneously leading audiences to believe that the community is marked by a surmountable defectiveness.
Meanwhile, other television shows have overtly rejected asexuality, even when given the opportunity to include it from the very start of their storyboards. In the famous Archie Comics that inspired the CW teen drama "Riverdale," the character Jughead Jones is canonically asexual. However, despite this fact being acknowledged by "Riverdale's" showrunner Roberto Aguirre-Sacasa, he still refused to actualize it in the series, seemingly to uphold the network's reputation for more scandalous entertainment. While the program is not exactly known for sticking to its source material, the erasure of Jughead's identity and similar stories for the sake of wider audience appeal is a far more injurious creative move that further suppresses an already dismissed community. Ignoring a character's original sexuality simultaneously shuns all viewers who resonated with their journey.
Fortunately, not all showrunners contribute to this flawed representation, and some have taken steps toward giving the asexual community the portrayal they deserve. The dark comedy "BoJack Horseman" remains one of the most notable examples of a thoughtful presentation of asexuality in modern television. The series showcased the titular character's roommate Todd Chavez not only coming to terms with his asexuality, but also interacting with other asexual individuals to better understand the asexuality spectrum and his own place within it. Despite being a humorous show, Chavez's orientation was never played as a joke, and the writers approached discussions about his identity with immense consideration, such as in a scene where he differentiated between asexuality and aromanticism. The series has helped increase the public's understanding of the identity by simply defining the label, proving that this kind of open conversation is what today's media desperately needs.
[Related: Second Take: 'Bojack Horseman' avoids tired tropes, offers nuanced take of addiction]
The exemplary portrayal in "BoJack Horseman" proves that it is not enough for television shows to hint at asexuality without committing to properly discussing the orientation by name. While implicit indicators that a character shares a viewer's identity can be comforting, asexuality is so vastly unrepresented and misunderstood that it requires a more direct, diligent address from the media. This approach allows for necessary education on asexuality by exposing viewers to the diverse identities that compose the orientation, particularly because many do not even know its accurate definition. Television in particular best serves these conversations by following recurring characters' extensive personal journeys on a consistent basis, as displayed through Chavez's character arc.
That being said, "BoJack Horseman" is one accurate depiction in the extensive world of television, and a white male-centric one at that. It is vital that the broad asexuality spectrum continues to be explored through diverse, complex characters across all television genres. Increased media representation is key toward greater acceptance of this regularly marginalized community, and the industry must be held accountable for its mishandling and erasure of asexual stories. Immediate execution of these changes is imperative, as it past due for asexuality to not only be destigmatized, but wholly celebrated.
It is time to fast forward to a world where all sexualities are validated – on every channel.