Spring Sing 2023: Hoping to elicit both laughter and tears, Company set to return as comedic emcees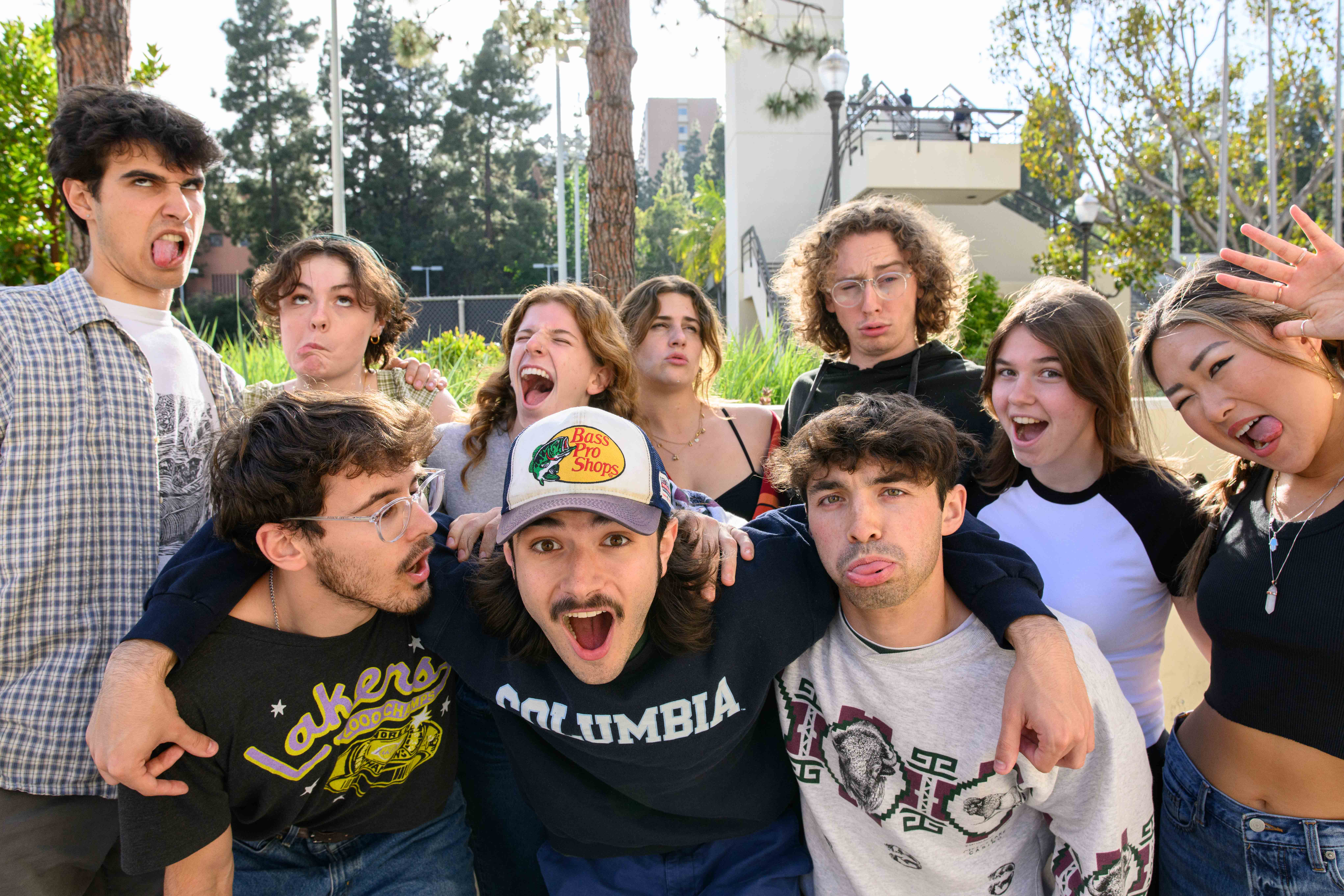 The members of Company pose with goofy expressions. The sketch comedy group will return to the Spring Sing stage on Friday. (Jeremy Chen/Assistant Photo editor)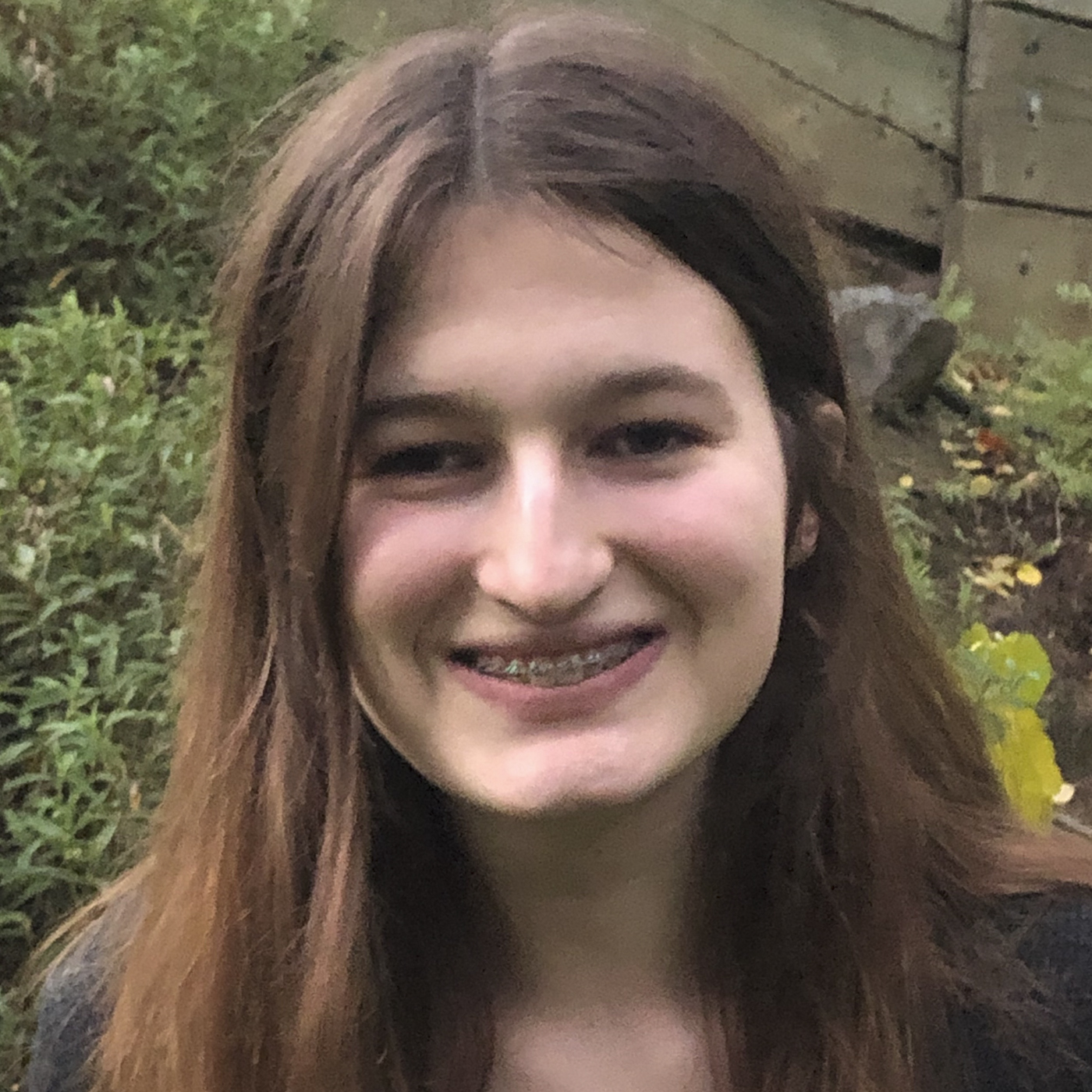 Comedically conducting Spring Sing, Company is tuning absurdity in the student experience.
The sketch comedy troupe serves as master of ceremonies for UCLA's annual Spring Sing music competition, said Company member and fourth-year data theory student Bennett Cohen, creating around 10 sketches each season. Under the lights of the Los Angeles Tennis Center, Company begins and concludes the show while also providing entertainment to transition between acts and raise audience spirits, added Marley Adler, co-director and second-year psychology student.
"I really hope that the audience just feels seen," Adler said. "My favorite part of watching Company last year was just being like, 'Wow, I've been in that exact same position, and you're putting words to the experience that I've had.'"
Company launched the creative process by auditioning new members in January, with 10 members selected this year compared to 12 last year, said co-director Evan Starr. Writing skits begins in February, and members pair up to write a script or two each week, said the fourth-year anthropology and cognitive science student, generating a little over 60 sketches total. He added that the process of narrowing down selections was particularly agonizing because of how funny he found them, with some sketches now solely existing in his Google Drive.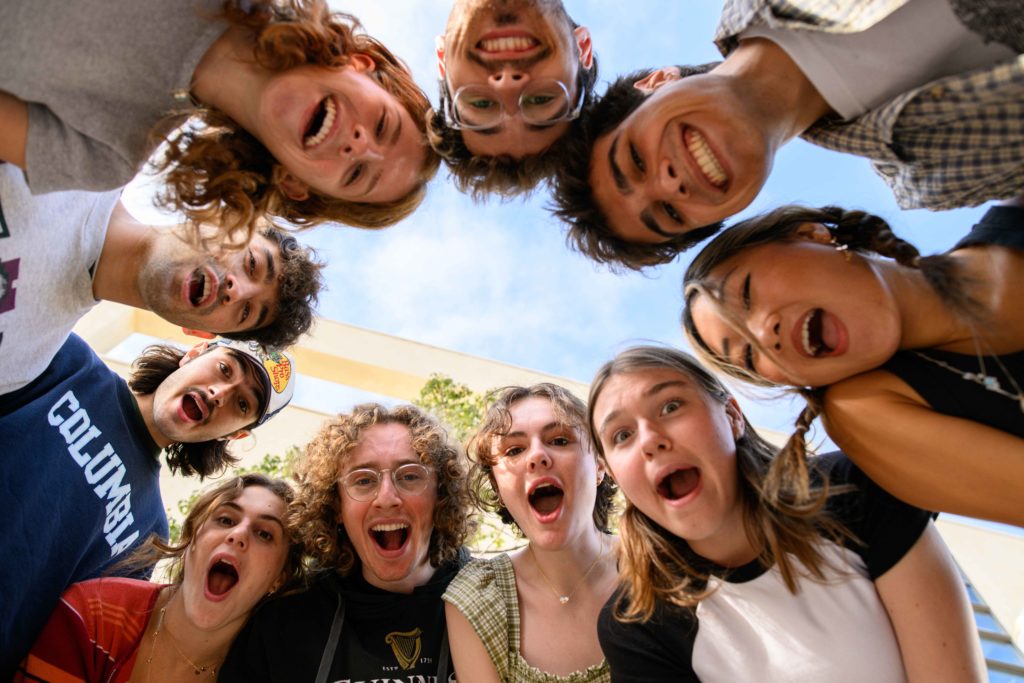 [Related: Company returns to Spring Sing, using comedy as conduit for social commentary]
In its second year back in person, Adler said this show will feature eight sketches – four prerecorded and four live – instead of last season's 15. The lower sketch count is because Spring Sing has been shortened this year after the last show's lengthier three-hour runtime, she said. Starr added that there will also be a prerecorded opener and live closing musical sketch, with the closing musical number packing a sentimental punch.
The overarching theme, Starr said, is the variety of UCLA student experiences and the comedic randomness that entails, which lends itself to zanier sketches. This is exemplified by an absurd Starship sketch from the last show, which featured a student joining a new campus cult, the Starships. One of his all-time favorite Company sketches, 2019's "Grapes with Egg," which pokes fun at a Kerckhoff Coffeehouse dish with a nonsensical music number complete with dancing grapes, embodies the outlandish energy he hopes to capture this season, he added.
"You're going to see lots of big characters from people this year," Starr said. "Last year, there was the Starship robot sketch, and that was a big hit with Nick Delzompo, who's on Company again, playing a weird character."
After his turn in last year's show, Delzompo said people shouted "Starship" in his direction across campus. One of his key goals beyond collaborating with every member of the group this year was to write a sketch by himself, the fourth-year communication student said, and the result is a bizarre imagining of a hall of fame of UCLA characters. Picture a tour guide directing students through the Walt Disney World Hall of Presidents, but with animatronic forms of UCLA alumni and professors, Delzompo said.
Though the hall of fame sketch will be live, Delzompo said the prerecorded format offers more flexibility to explore an offbeat lens. Prerecorded sketches grant Company members the creative freedom to direct various elements through a film perspective, Cohen said.
The show features prefilmed sketches in a variety of locations to encapsulate the full view of campus life from Bruin Walk to the Meyer and Renee Luskin Conference Center, Starr said. Filming in crowded places like Bruin Walk, Delzompo said, made shooting difficult, especially when it included lying on the ground pretending to be injured.
"People were walking by and were like, 'Do we need to call 911?' We'd say, 'No, it's for, uh – come to Spring Sing,'" Delzompo said. "You get to kind of go everywhere and wear a dumb costume and say silly things while people stare at you. It's a good time."
In his third time participating in Spring Sing, Cohen said he contributed as a writer to three sketches. One is a music video titled "Spring Break," about three UCLA students with drastically differing breaks; meanwhile, another examines the torment of doing laundry in Westwood. With multiple Spring Sing cycles under his belt and having taken comedy classes to hone his skills, Cohen said his style is ever-changing.
"If there's two towns, like boring reality and crazy town, I like to write right on the border of that," Cohen said.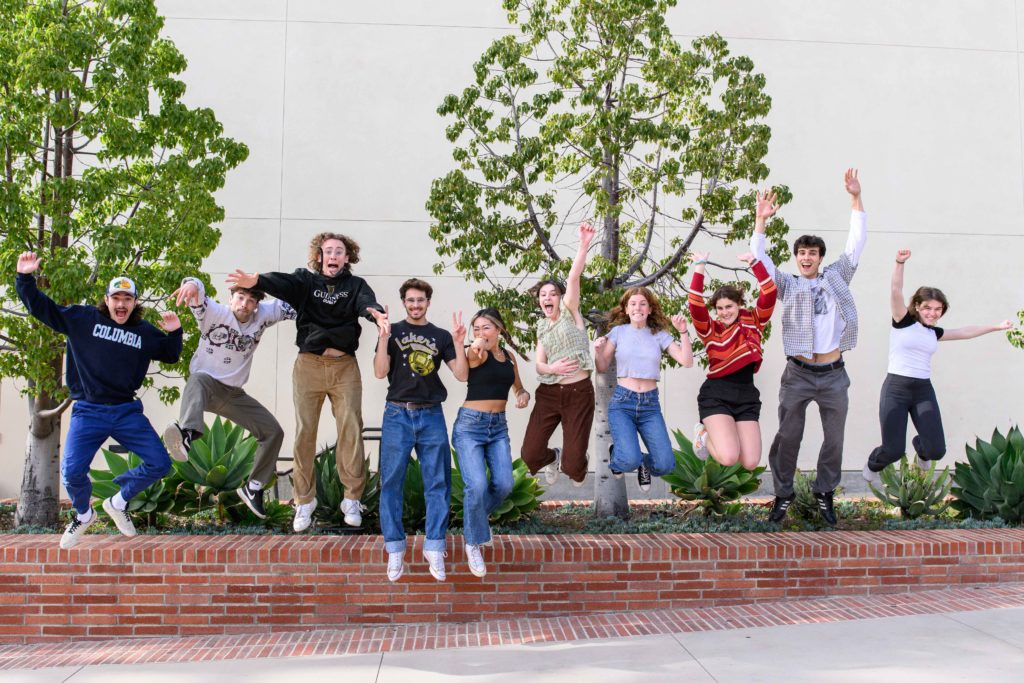 [Related: Painted Ladies, Outspoken light up Spring Sing with best overall performance win]
In terms of the writing process, a partner can either precisely harmonize with one's comedic style or approach from a different perspective, Cohen said – nevertheless, collaboration elevates sketches. The shared theme, he said, is that Company members are all college students in this specific moment of time, post-COVID-19 pandemic Gen Z, and consequently, their comedy style is a product of that.
Spring Sing only happens at UCLA and is fundamentally intertwined with his college experience, and Cohen said he hopes the show cements the framework for performances in future years. Starr said watching Company sketches helped him decide to come to UCLA, so this final performance serves as a full-circle moment for him.
"Really nothing gets you more sentimental, I think, than comedy does," Starr said. "I hope people are laughing, they're crying, they're having a good time. And I hope the student body loves Company as much as I love them."