Theater review: 'SIX' presents female retelling of history with modern pop zeal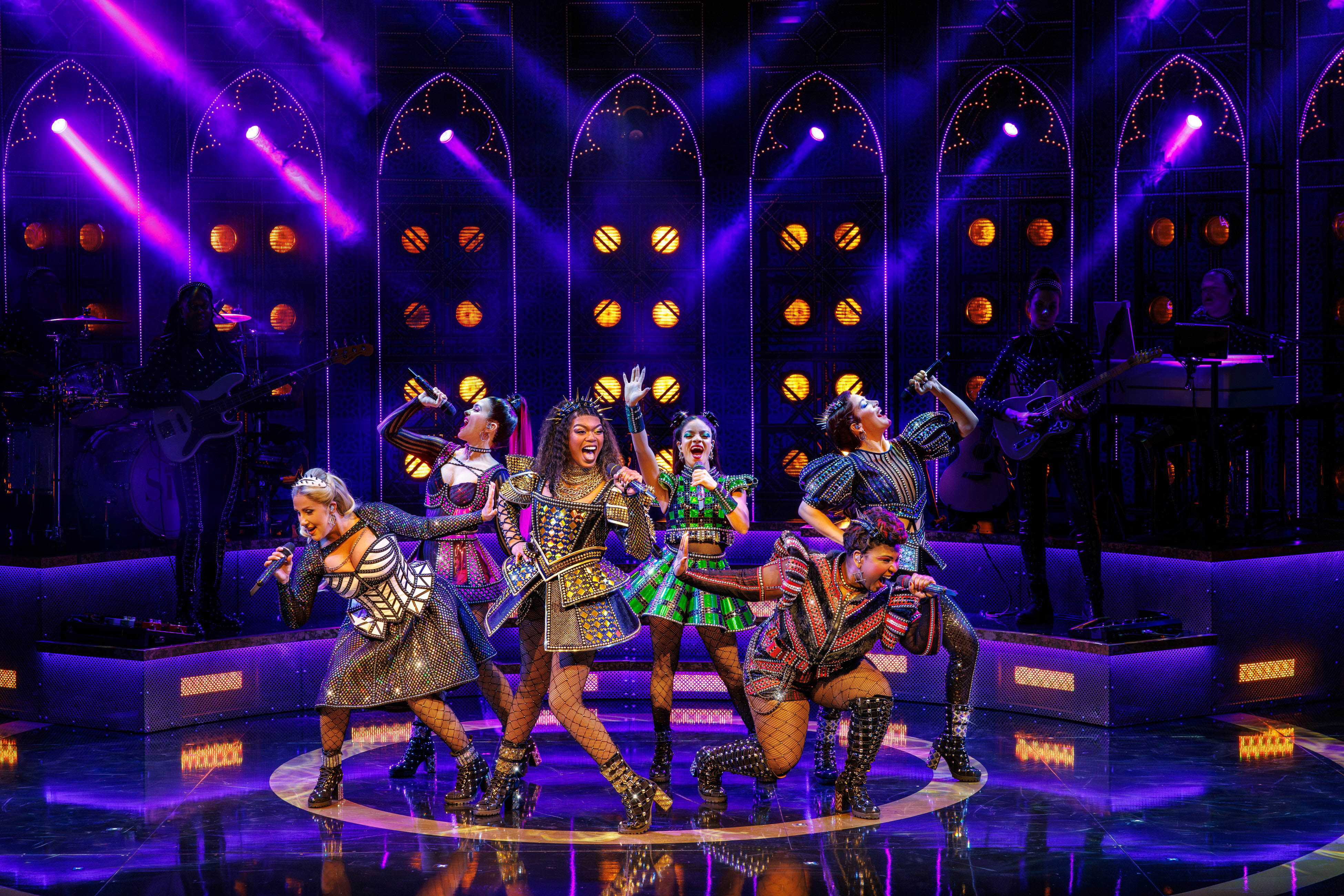 The national tour cast of "SIX" perform on stage. The musical will run until June 10 at the Hollywood Pantages Theatre. (Courtesy of Patrick Gray/KabikPhotoGroup.com)
"SIX"
May 9 - June 10 
The Hollywood Pantages Theatre
Price Varies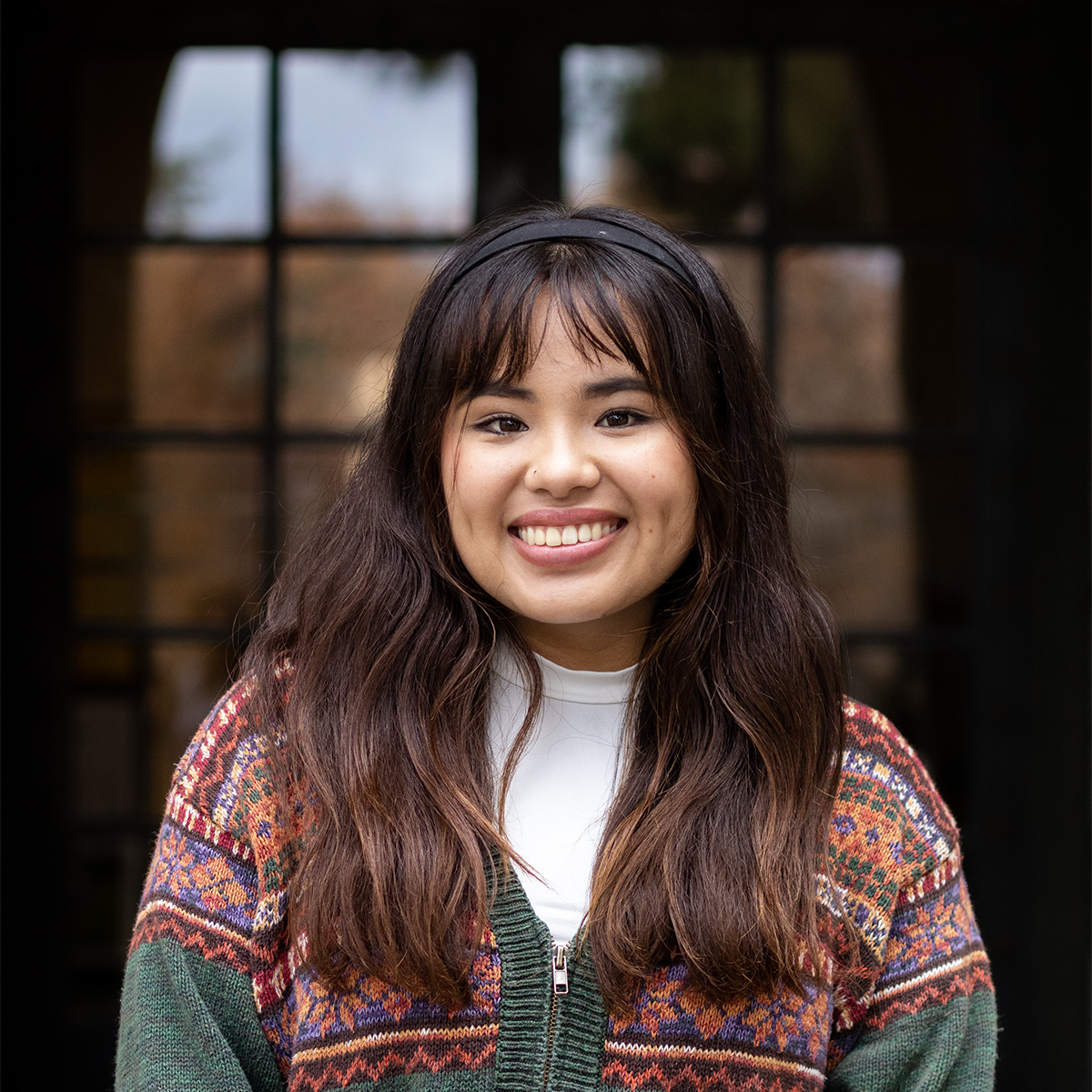 This post was updated May 15 at 2:24 p.m.
The queens are rightfully reclaiming their place both on the throne and in history.
Until June 10, the ex-wives of Henry VIII will be ruling the Hollywood Pantages Theatre. The historical musical is a modern retelling of the lives of Catherine of Aragon (Khaila Wilcoxon), Anne Boleyn (Storm Lever), Jane Seymour (Natalie Paris), Anna of Cleves (Olivia Donalson), Katherine Howard (Courtney Mack) and Catherine Parr (Gabriela Carrillo) and their marriages to the former king of England. As the story is told through a vibrant pop concert, "SIX" innovatively reframes history through an exhilarating female lens.
The queens make their entrance in front of the purple curtains, which immediately drop as they all hit their first of many tightly harmonized notes, revealing an illuminated stage with concert-like spotlights and 16th-century architecture. Further playing into the concert format was the use of handheld microphones instead of the traditional body worn or headset ones. The band remained on stage throughout the entire performance.
[Related: 'Hairspray' joins vibrant visuals, charismatic performances in dazzling show]
The six-membered ensemble regularly broke the fourth wall and addressed the crowd with power and vigor. The same amount of enthusiasm was reciprocated right back to the stage through loud and extended cheering, and even dancing, aiding the truthfulness of the concert feel.
As the ex-wives perform as a six-piece girl group, the entire production served as a clever homage to modern-day pop divas. Each character was loosely based on a different singer, including Beyoncé, Avril Lavigne and Nicki Minaj, which was demonstrated through their respective solos and bright, flashy rhinestoned costuming, and most importantly, illustrious superstar stage presence.
Perhaps the most fitting "queenspirations" were Britney Spears and Ariana Grande for the promiscuous Katherine Howard. Clad in a hot pink assemblage and Grande's signature high ponytail, Mack belted "All You Wanna Do." The song, with an obvious and witty resemblance to Spears' "If U Seek Amy," spoke of Howard's constant sexualization and abuse, an similar reality for both pop stars during their rise to fame.
There were also effective moments to help portray the history of the characters while adding a modern twist to its narrative style, such as in the "Haus of Holbein" when the queens sing of Hans Holbein, who painted portraits of prospective wives for Henry VIII. In telling the story of Anna of Cleves, the musical cleverly paralleled the king selecting Anna's portrait to modern-day dating apps and the concept of catfishing, as Henry ended up divorcing Anna because she wasn't as attractive as she appeared in her portrait.
Despite "SIX" being a blazing, energy-filled performance, there were moments where the pace was appropriately slowed down to address the tragedies that the women endured in their lives. Third wife Jane Seymour, whose "queenspiration" was Adele, sang a poignant ballad about Henry's conditional love and her death after birthing their son, which was brilliantly reminiscent of the English singer's discography.
[Related: 'The Secret Garden' musical brings an old tale into modern times]
Although, there were a few moments when the feminist message dipped into the pool of predictability. As the entire musical centers on them competing for the title of Leading Lady by seeing who endured the most trauma from Henry VIII, they end up solving the issue by realizing they shouldn't be pitted against each other and instead celebrate themselves as individuals rather than merely ex-wives of a king. While this is an empowering reversal of the patriarchal telling of history, the way in which it is accomplished – through lackluster dialogue and the six stereotypically declaring: "I don't need your (Henry VIII's) love" – walks a very fine line between clichés and a demonstration of female strength.
Ultimately, recounting historical figures can tread the line of boring and dull, but "SIX" successfully overcomes any possible obstacles and reigns over audiences' attention for the entire 80 minutes. With other period pieces such as "Hamilton" and the recent revival of "1776" that consist of a racially diverse cast of female, transgender and non-binary actors, "SIX" joins the list of musicals that flourish in giving a refreshing history lesson contrary to the outdated narratives of white male storytellers.
And as history continues to be retold, perhaps it'll soon be time for the ladies to finally overthrow the king.
Sajor is the 2022-2023 theater | film | television editor. She previously served as an Arts contributor from 2021-2022. She is a second-year communication student.
Sajor is the 2022-2023 theater | film | television editor. She previously served as an Arts contributor from 2021-2022. She is a second-year communication student.