'The Secret Garden' musical brings an old tale into modern times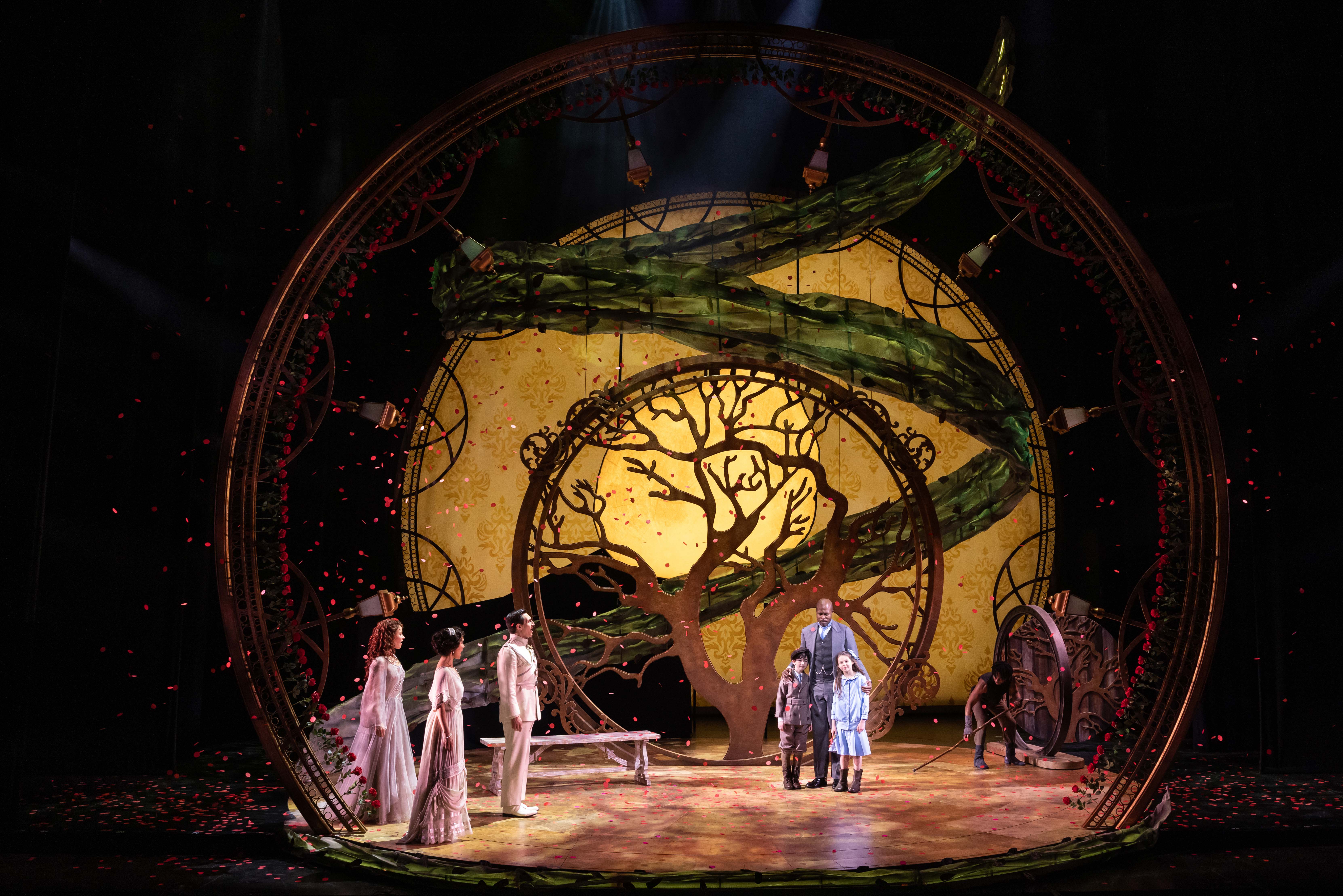 The cast of "The Secret Garden" performs on a petal-covered stage. Running until March 26 at the Ahmanson Theatre, the musical follows orphan Mary Lennox as she navigates her grief. (Courtesy of Matthew Murphy/MurphyMade)
"The Secret Garden"
Feb. 19 - Mar. 26 
Ahmanson Theatre
Prices Vary
The Ahmanson Theatre is breathing life back into "The Secret Garden."
Adapted from Frances Hodgson Burnett's 1911 novel, the musical revival of "The Secret Garden" is running at the Ahmanson Theatre until March 26. "The Secret Garden" tells the story of Mary Lennox, a young orphan girl who discovers a neglected garden after being sent to live with her grieving widower uncle in England. The show deals with healing and moving past trauma through the metaphor of Mary restoring the garden, said alumnus James Olivas, who plays Lieutenant Wright in the production.
"The way in which the show depicts the ghosts of Mary's past is very much something that people can relate to," Olivas said. "Everybody has, both in the positive and negative sense, people that stay with them … and shape their character and their life."
[Related: Love is inclusive and not so alien in the intergalactic musical 'Come Get Maggie']
Despite being more than a century old, "The Secret Garden" is still a tale that works in modern times, Olivas said. "The Secret Garden" revolves around characters slowly coming to terms with the loss of loved ones, he said, tackling grief in a way that audiences today can still resonate with.
Emily Jewel Hoder, the 11-year-old actress who plays Mary, said the audience might relate to the epidemic seen in the production. While "The Secret Garden" deals with the cholera epidemic that happened more than a century ago, audience members who have lost loved ones because of the COVID-19 pandemic might relate to Mary's grief and her journey to move forward, she said. These overarching themes of healing and hope after losing loved ones to sickness will most likely resonate with audience members affected by such, she said.
"The Secret Garden" has also remained a tale applicable to modern times because of its focus on a child's innocence and perspective on tragedy, said swing member and alumnus Sam Linkowski. No matter the century, children have a certain innocence and faith that allows them to deal with grief differently than adults, he said.
"The big thing that separates this show or this story and why it's lasted so long is because it's told through the eyes of a child," Linkowski said. "Every adult around them is so stuck. And the child is the one that heals the family … because she believes that they can be healed."
Despite its timeless themes, the Ahmanson Theatre's revival of "The Secret Garden" acknowledges that there are still ways to modernize the story, Linkowski said. He said that while there are not many plot changes, the vision of the revival was to strip back the musical and create a simplistic production that highlights the story above all else. There are fewer set pieces and a smaller orchestra, and some of the songs have been cut altogether, he said.
These changes are necessary for the contemporary audience, since what works for an older musical may not always work for audiences today, Linkowski said. Many modern theatergoers are used to fast-paced, engaging musicals, so condensing the original production ensures the audience stays entertained, Olivas said. Olivas said this modernization helps make older theater more accessible and enjoyable for contemporary audiences.
"There is a barrier to entry with a lot of these older shows because of the denseness of the text and how much they make you sit and wait for the payoff," Olivas said. "All audiences can really appreciate what is being done with the show – how it is both visually and orchestrally stripped away and made to be a little more focused, a little more streamlined."
[Related: Q&A: Alumnus Nicole Athill reminisces on how UCLA prepared her for 'A Whole New World']
No matter the presentation of the classic story, certain key messages of "The Secret Garden" will always show through, Olivas said. He said he specifically hopes audiences leave the show remembering that growth is possible, even if it is sometimes hard to believe. Linkowski also said he hopes adult audience members will be reminded to listen to children's voices, as children often offer honest and sincere perspectives that adults may lack.
"You still always have to have hope and keep moving on," Hoder said. "Even though sometimes it's hard, you always have to keep going."