Q&A: Law school alumnus Dellara Gorjian speaks on becoming TikTok star 'legalbaddie'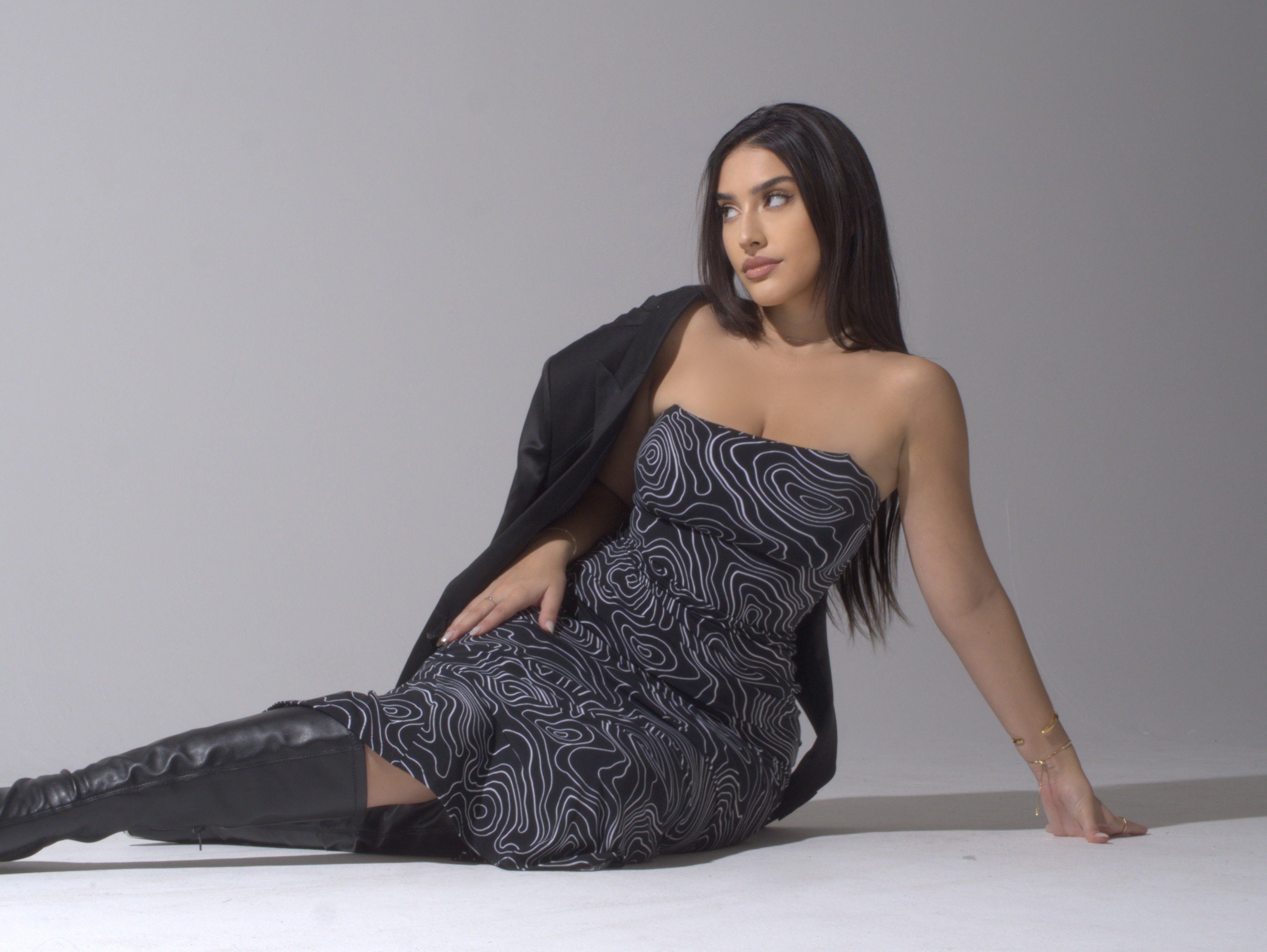 Dellara Gorjian looks off to the side while seated. The law school alumnus creates legal and motivational content on TikTok under the alias "legalbaddie." (Courtesy of Dellara Gorjian)
Dellara Gorjian is providing legal and motivational counseling for all on TikTok.
The law school alumnus and immigration law advocate has cultivated 1.4 million followers as "legalbaddie" on TikTok by producing content pertaining to the legal field. Gorjian's content now extends beyond the legal avenues, comprising a multitude of themes tailored to self-empowerment and expression. By championing authenticity, Gorijan said she hopes her content equips her audience with the tools needed to stay true to their fundamental selves.
Gorjian spoke with the Daily Bruin's Paria Honardoust about her legal journey, transition into content creation and recently released podcast, "Dellara's Diary," which navigates unexplored avenues and entertains modern trends through her frame of reference.
This interview has been edited for length and clarity.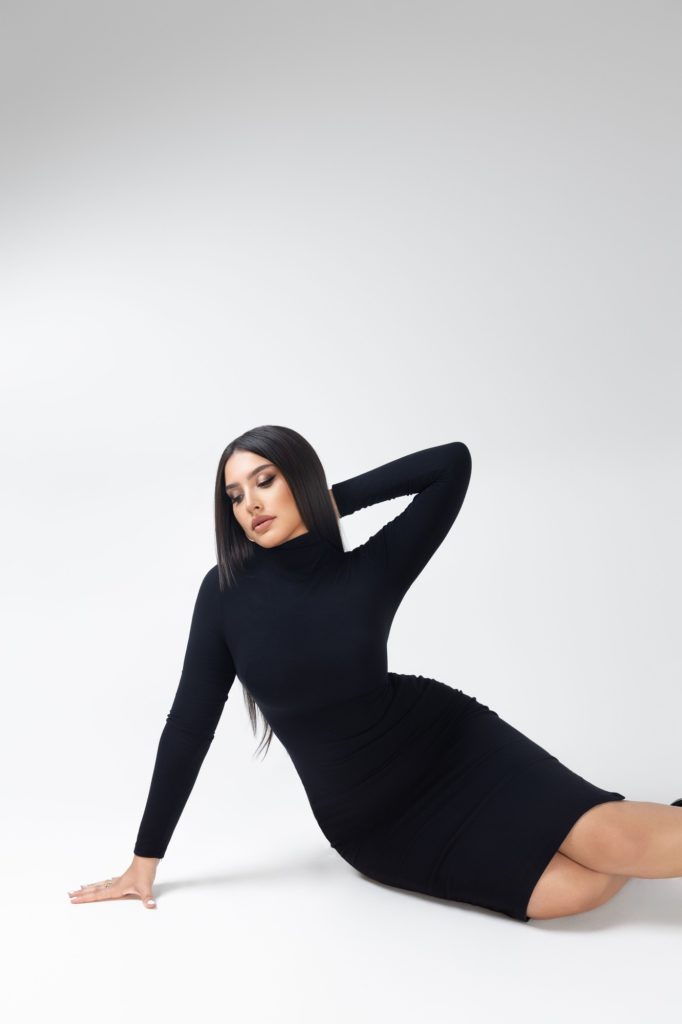 Daily Bruin: What was your journey in developing your social media presence?
Dellara Gorjian: I started making videos on TikTok as a form of accountability for myself. I was doing a 30-day challenge of bettering myself, and my first video went viral. Because I had the experience growing up as a teenager on YouTube and strategy with content creation was always something that came naturally to me, I realized the power of TikTok and thought, 'What value can I bring to this app?'
I've had all this training in public speaking. Maybe I can provide value in sharing public speaking tips and also bringing people along for my journey studying for the bar exam. I think what was really special and unique about my content in the context of law was that I was like girls who are more hyperfeminine and being girly and into pop culture and art that weren't necessarily correlated with the law. They saw me and were able to see themselves in my content and think, 'I don't have to compromise my identity and my personality just to fit into the corporate or professional world.'
[Related: Q&A: UCLA alumnus's skin care company focuses on wellness, mental health advocacy]
DB: Why did you choose to produce content about the legal field?
DG: I had a dream around the time I graduated law school that I wanted to be a legal correspondent on a national news network. I felt like it would be a perfect marriage between my love for pop culture and being on camera but also my ability to talk through higher-level topics in a way that's accessible to people who maybe don't have formal education. What ended up happening is I started covering things that was interesting to me or what I thought would be interesting to others. Those videos went super viral, and I was getting engagement that was stronger than what traditional news legal correspondents were racking up. By the time I was getting the offers to meet a legal correspondent on national news networks, I decided no, and I didn't want to narrow down my brand to the legal world. I actually wanted to do something that was bigger than that. And so now, my law degree serves as context for my brand as opposed to the subject of my brand.
DB: You've coined the name "legalbaddie." How did you come up with it, and what does it mean to you?
DG: I'm glad because I think I've seen other people refer to themselves as a "legal baddie." It's not so much narrowed down to the legal world. It's the idea that you can embody multiple things. You can be a multi-dimensional person, even in a domain as rigid and serious as law. There is room to play and there's room to express yourself and there's room to own who you are, unapologetically. It's so much harder being the only person brave enough to show up as your authentic self when everyone else is afraid, and they have to keep their mask on. But the more of us that come out and celebrate ourselves, the more pressure it places on institutions to celebrate that.
And on the other hand, there's a stereotype for being a "bad bitch" that you are not educated or you're not someone who is able to be professional or serious. That's the other side that I want to disrupt. You can be a "bad bitch," and you still have to take me seriously.
[Related: UCLA student shares personal health journey through social media]
DB: What inspired you to release your recent podcast "Dellara's Diary?"
DG: Dellara's Diary is an independent project that I single-handedly gave birth to. I want to connect on a deeper level with the community that I built in a way that isn't so wrapped up in a three-minute video. I wanted it to be a more intimate space to explore ideas in a very playful context but through exploration and keeping an open mind about the various current events.
The other thing is I've had a diary since as long as I can remember. Having a diary is such a strong part of my identity, and what's really cool about a diary is the value in having your data to reflect on as opposed to all up here. You can actually view the trends and how you're changing and how you're evolving. It's so special to me because I know I'm creating an archive of my own thoughts and a way that I see the world that I'll be able to look back on.
DB: What themes and topics can listeners anticipate in the podcast?
DG: I'm allowing myself the room to evolve and have the freedom to talk about whatever I want. I am really interested in the intersection between technology and the law, society, psychology, philosophy. I am really interested in the way that the world is changing from the perspective of a modern woman. I think the other theme that you can expect is honesty, vulnerability, curiosity and an open mind in the assessment of the ways that the world is moving and changing and my understanding of it.