Q&A: UCLA alumnus's skin care company focuses on wellness, mental health advocacy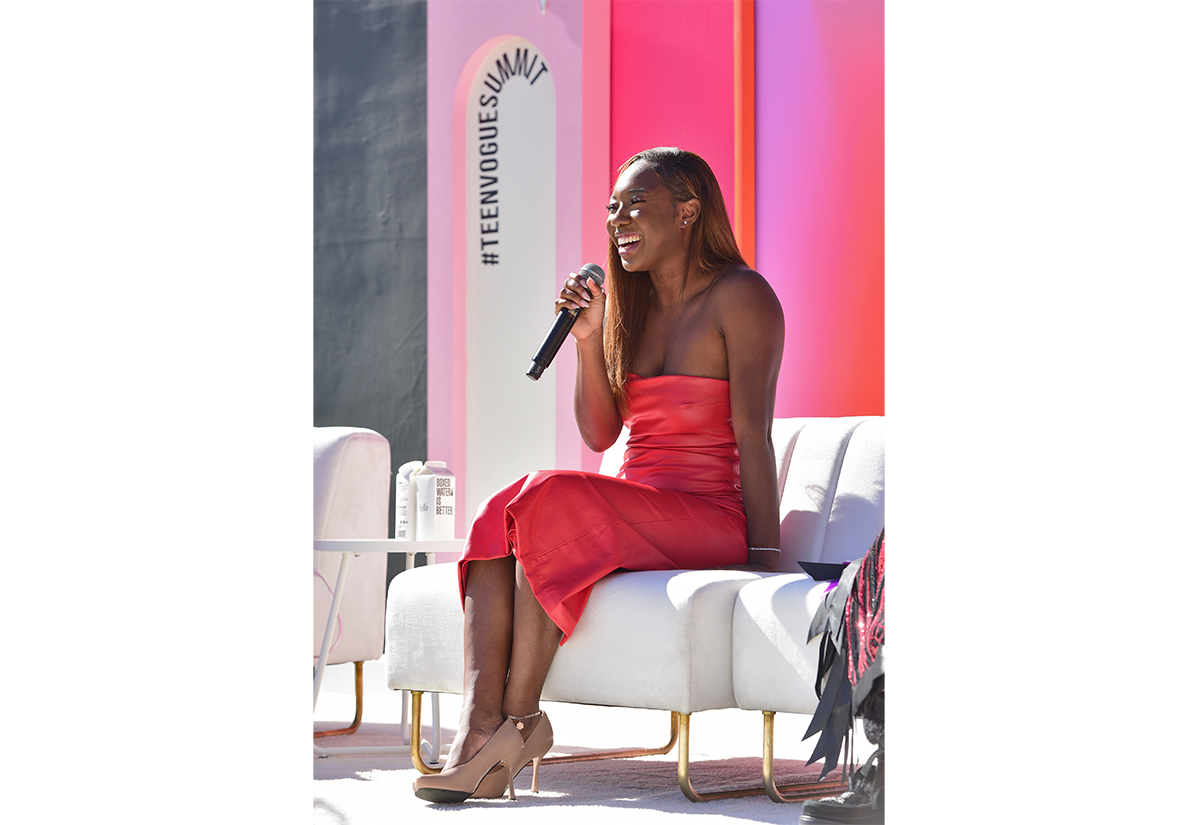 Olamide Olowe sits onstage during a panel at the Teen Vogue Summit on November 12. The alumnus is the founder and CEO of Topicals, a skin care brand with products targeting chronic skin conditions. (Courtesy of Vivien Killilea/Getty Images for Teen Vogue)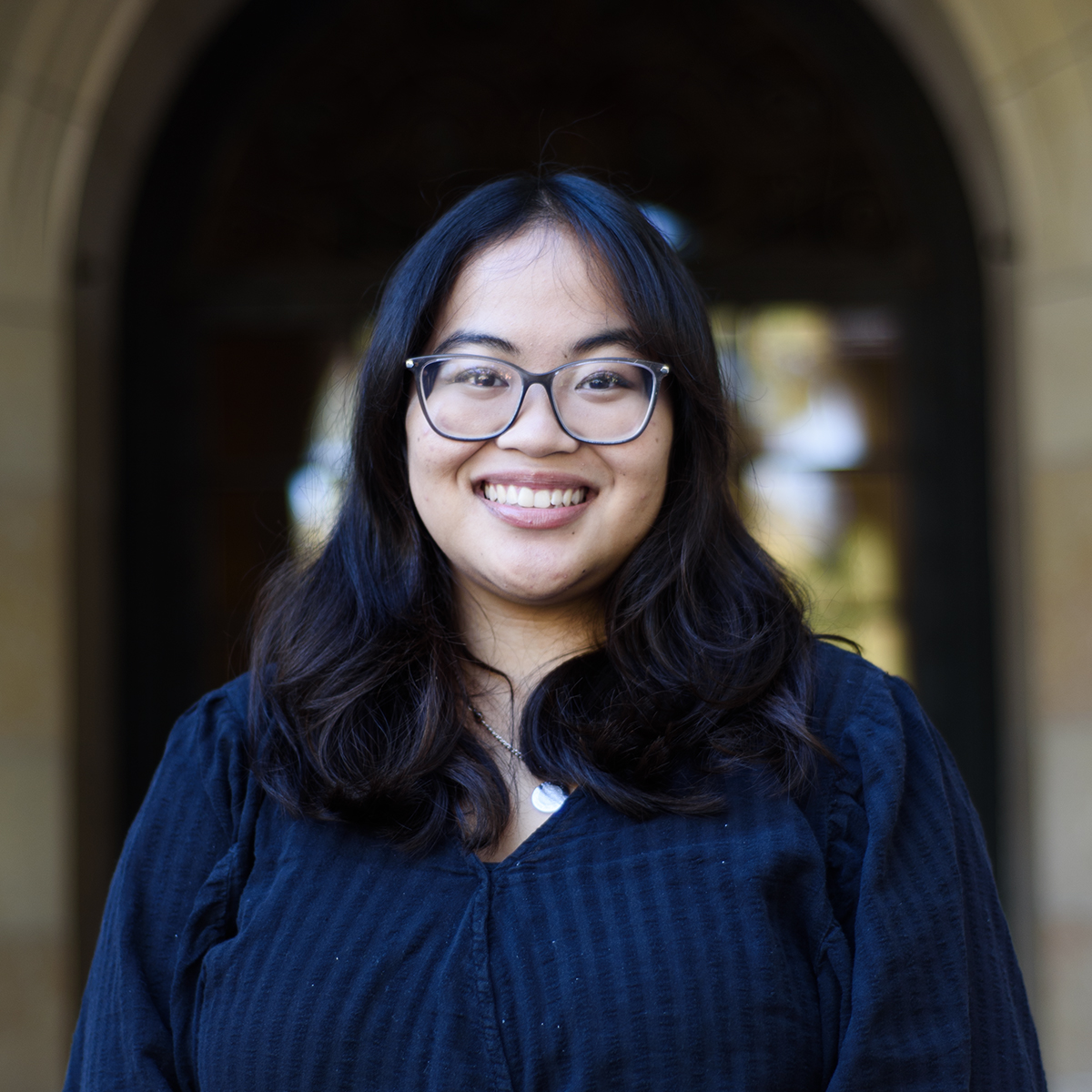 This post was updated Nov. 15 at 8:22 p.m.
Olamide Olowe is keeping skin care topical.
The alumnus is the CEO and founder of Topicals, a skin care company with a particular focus on chronic skin conditions and mental health advocacy. Topicals is Olowe's second foray into the wellness industry, following her body care venture, SheaGIRL. With products targeting hyperpigmentation, dark spots and texture, the brand also provides resources and advice regarding self-care and mental health.
Olowe spoke with the Daily Bruin's Dannela Lagrimas at the 2022 Teen Vogue Summit on Nov. 12, where she was a featured panelist, about her entrepreneurial journey and vision for the future of beauty and skin care.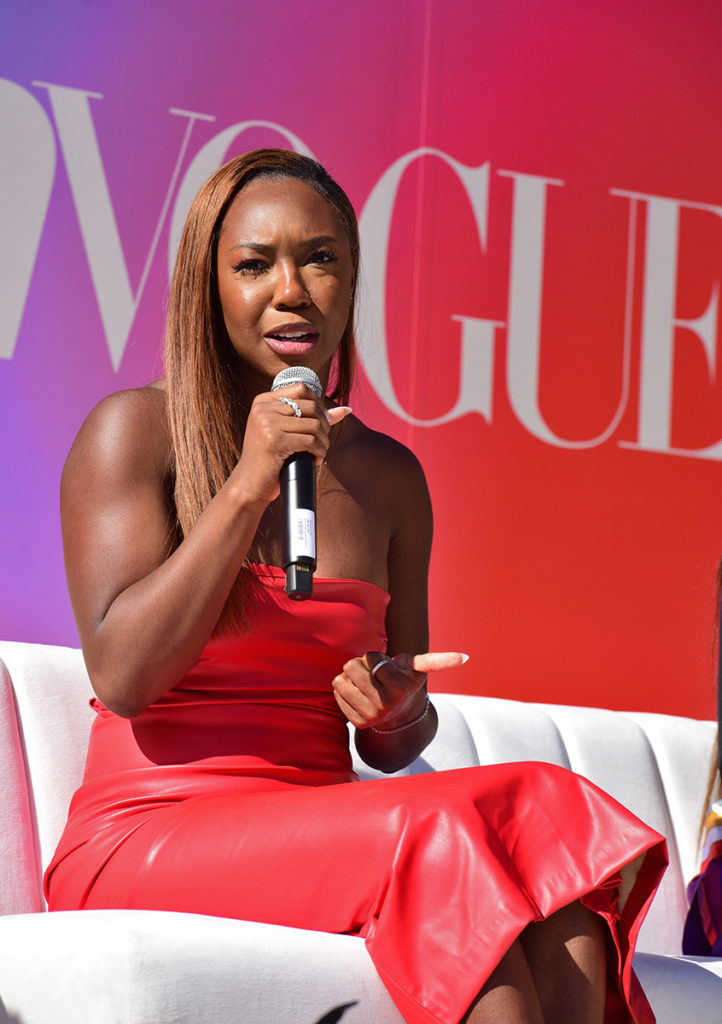 This interview has been edited for length and clarity.
Daily Bruin: You've mentioned that culture and personal experiences are important to strengthening a brand. How have your personal story and experiences influenced Topicals and its values?
Olamide Olowe: I grew up with a ton of chronic skin conditions – skin conditions that people weren't talking about, like ingrown hair and boils – and I never really saw myself represented in beauty. For a long time, I was embarrassed about it and felt very shameful. I was really fortunate during undergrad at UCLA. My roommate invited me to co-create a beauty brand called SheaGIRL in partnership with SheaMoisture. It was a brand focused on understanding young women at this pivotal time in their lives. Doing that experience (taught me) about building a cult brand. SheaMoisture, at the time, was the number one hair care brand, particularly in communities of color where there wasn't a lot of products for coily, curly or kinky hair. Learning from that experience, I thought, "What if I could do something like that, but with skin conditions?" That is when I decided that my personal experience was no longer going to hold me back, but it was actually going to thrust me forward.
I (also) think that culture is injected into my veins, being from El Paso, Texas. What's so fun about culture is you actually see the similarities more than you see the differences. So I believe that when we make space for people who've had unique experiences, the story is just colored a lot better than it is if we just keep it bland.
[Related: Alum's Instagram serves to uplift Black community, destigmatize darker skin tones]
DB: Present-day Generation Z beauty trends are all about being unfiltered and raw yet looking perfectly imperfect – from "no-makeup makeup" looks to messy yet curated Instagram photo dumps. Were you conscious of this approach to beauty when developing Topicals, and if so, how has that outlook impacted your approach?
OO: It's really important to showcase people with visible skin conditions in a beautiful light, and a light that is not about shame and sadness but about creativity and expression. We were really adamant that we had these people (photographed) in an editorial way. At the end of the day, Topicals is about choice. It's this idea that you can opt into skin care, or you can opt out and be like, "Who cares?"
One thing I don't love about beauty sometimes is that we're like, "You should not care," or "Who cares what everyone thinks," but we're social human beings – we're hard-wired to care what people think. So just giving people the choice to sometimes be like, "Actually, I don't care." But if people care, then we don't shame them.
DB: Topicals describes itself as both skin care and mental health care. How would you say the two are linked, and why is it important to you to keep mental health advocacy at the forefront of the company's mission?
OO: People with chronic skin conditions are two to six times more likely to experience depression and anxiety, and that's because of misinformation. We wanted to make sure that people understood that there was community and that beauty wasn't a futile thing. So many people make people feel bad because they don't feel beautiful, when in reality, how you see yourself is who you become. We wanted to make sure that people felt a space to be able to have those open and vulnerable conversations.
[Related: Alumnus grows Instagram platform, promotes positive through skin care, makeup]

DB: Inclusion and diversity are at the core of Topicals, from its leaders to its products for consumers. What do you think inclusion looks like in the beauty industry going forward? What steps do change-makers need to take to get to that point?
OO: Inviting diverse voices in – I will never be able to represent you as well as you'll be able to represent you, so I should make space for you to come in and have a voice and be able to creatively express yourself. We fix beauty by bringing more voices in and allowing them to lead. That's what is going to make beauty more inclusive because I can't tell your story the way that you can beautifully tell your story.
Lagrimas is the 2022-2023 lifestyle editor. She was previously an Arts contributor from 2021-2022. She is also a second-year communication and political science student from Temecula, California.
Lagrimas is the 2022-2023 lifestyle editor. She was previously an Arts contributor from 2021-2022. She is also a second-year communication and political science student from Temecula, California.