Theater review: Modernized 'Mean Girls' delivers entertainment but proves the limit does exist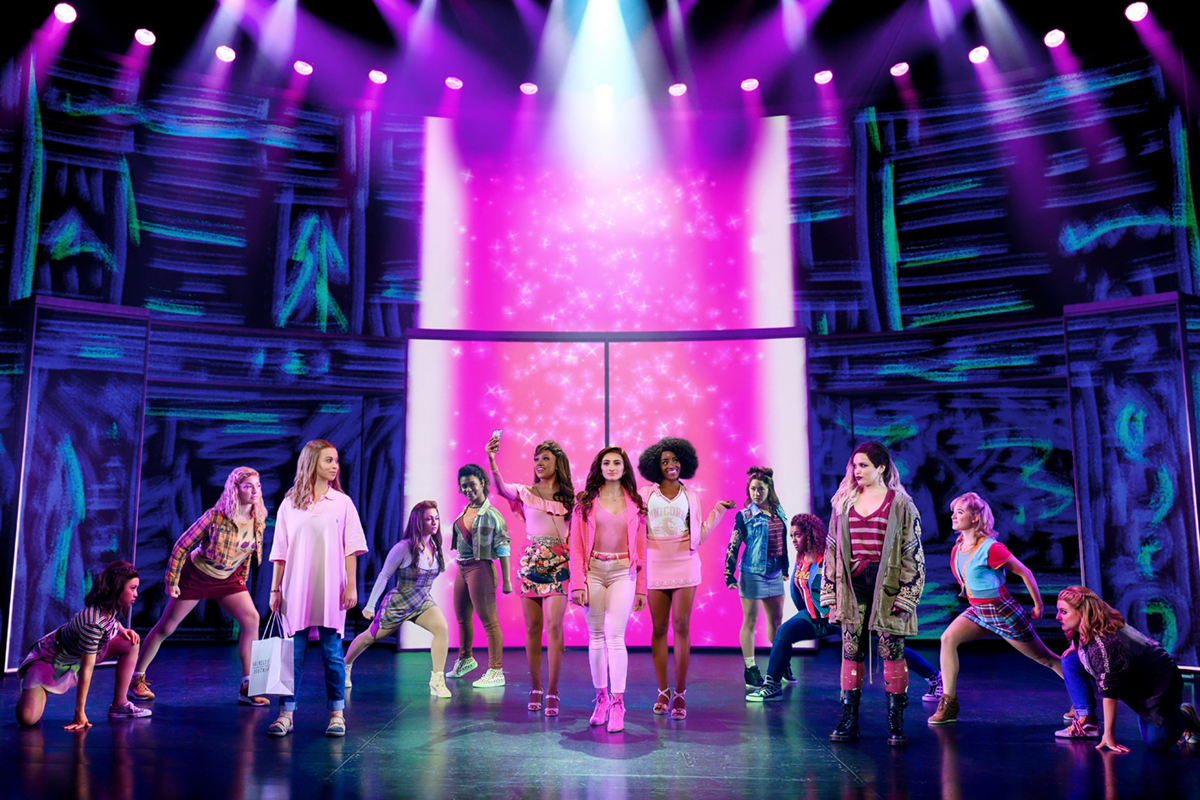 The cast of "Mean Girls" perform in front of a glittery pink backdrop. The musical adaption of Tina Fey's 2004 coming-of-age film will run until Jan. 29 at the Hollywood Pantages Theatre. (Courtesy of Jenny Anderson)
"Mean Girls"
Jan. 4 - Jan. 29 
The Hollywood Pantages Theatre
Price Varies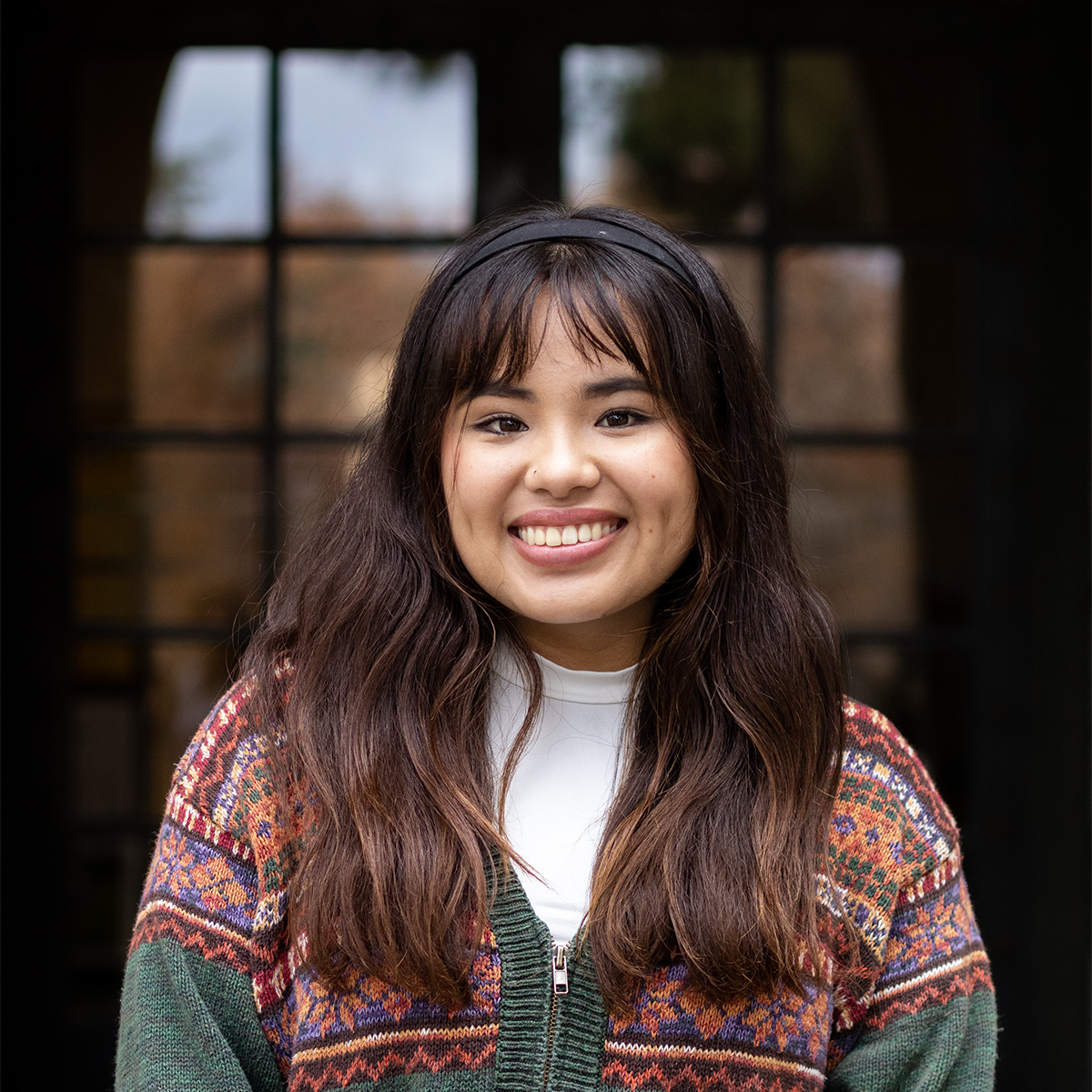 This post was updated Jan. 12 at 10:41 p.m.
"Mean Girls" is one name that doesn't belong in the Burn Book.
The notorious Plastics will be preying on the Hollywood Pantages Theatre stage until Jan. 29. Mirroring the premise of Tina Fey's 2004 cult classic, "Mean Girls" follows new girl Cady Heron (English Bernhardt) as she goes undercover and climbs to the top of the North Shore High School social chain under the guidance of revenge-fueled Janis (Lindsay Heather Pearce) and Damian (Eric Huffman). Although the stage adaptation freshly resurrected the beloved film with modernized adjustments, the few technical faults scattered throughout made it occasionally difficult to follow along with the premise.
The show cleverly opens with Janis and Damian breaking the fourth wall by introducing the "cautionary tale" of Cady to the audience as though they are an incoming freshmen class. Seamlessly introducing Cady from her warm-toned Kenyan marsh home to the foreign environment of North Shore, the staging and choreography proved to be the strongest point in demonstrating the terror of high school cliques.
[Related: Theater review: Outdated 'Cats' production is better fit for a litter box than stage]
This was specifically demonstrated through the smoothly-transitioned scene of Cady's first day of school, in which a group of students seated in rows of classroom chairs collectively swiveled to each side of the stage while a new ensemble member stood up to play a teacher in each of her classes. Both the fight and dance choreographies similarly drew a hilarious and smart recurring symbol of high school paralleling a dangerous and bloodthirsty African savanna, as the cast continuously acted as a variety of animals throughout the performance.
Considering the original film was set in the early 2000s, the stage adaptation made well-designed changes to acclimate to today's teenage social climate. For instance, Cady's rise to popularity was instead heavily influenced by social media and various posts of the Plastics shared online. The two other members of the social royalty, Gretchen (Jasmine Rogers) and Karen (Morgan Ashley Bryant), were also humanized and became more complex characters with a deep dive into Gretchen's struggles with self-esteem and wanting to simply fit in and Karen's constant sexual objectification.
While a few of the iconic scenes from the movie were nicely highlighted – such as Damian passing out candy grams to Glen Coco and the junior girls fighting after the Burn Book pages were leaked – there were others that were unfortunately severely underwhelming. Objectively, one of the most well-known "Mean Girls" scenes is of the Plastics dancing in skimpy Christmas outfits at their school talent show. Yet the stage show instead only gave the audience a mere few seconds to let the familiarity of the dance soak in before Regina's weight gain from the Kälteen bars Cady gave to her caused a wardrobe malfunction.
Another aspect of "Mean Girls" that was expected to stand out in the stage adaptation was the comedic characters, including the rapping mathlete Kevin G (Caleb Mathura) and Regina's youth-craving mother (Heather Ayers). Although the actors delivered their respective lines – Kevin's numerous raps throughout the dual acts and Mrs. George's notable "cool mom" monologue – it was nearly impossible to understand what they were saying. While Mathura's struggle appeared to come from a lack of enunciation, her performance felt like she was trying too hard to put on an obnoxious voice for Mrs. George, which in turn prevented any words from being understood.
[Related: Theater review: 'The Book of Mormon' completes mission to bring audiences laughter]
The same high-pitched tone seemed to run in the family, as Regina's (Nadina Hassan) singing carried a similar issue. During her technically difficult belted solos, such as "Someone Gets Hurt" and "World Burn," Hassan's voice felt whiny to the point of both being unable to understand the lyrics and audibly battling with the intense high notes.
Despite its flaws, the musical never once strayed from pure entertainment. With elaborate visuals and characters that were able to comically bounce off of each other, "Mean Girls" serves as a great segue for those new to the world of musicals wanting a humorous visit back to the hallways of the infamous North Shore High School.
And while "Mean Girls" proved that limits sometimes do exist, it fell nothing short of a night seeing stars.
Sajor is the 2022-2023 theater | film | television editor. She previously served as an Arts contributor from 2021-2022. She is a second-year communication student.
Sajor is the 2022-2023 theater | film | television editor. She previously served as an Arts contributor from 2021-2022. She is a second-year communication student.