'The Last of Us' season 1 recap – episode 3: 'Long, Long Time'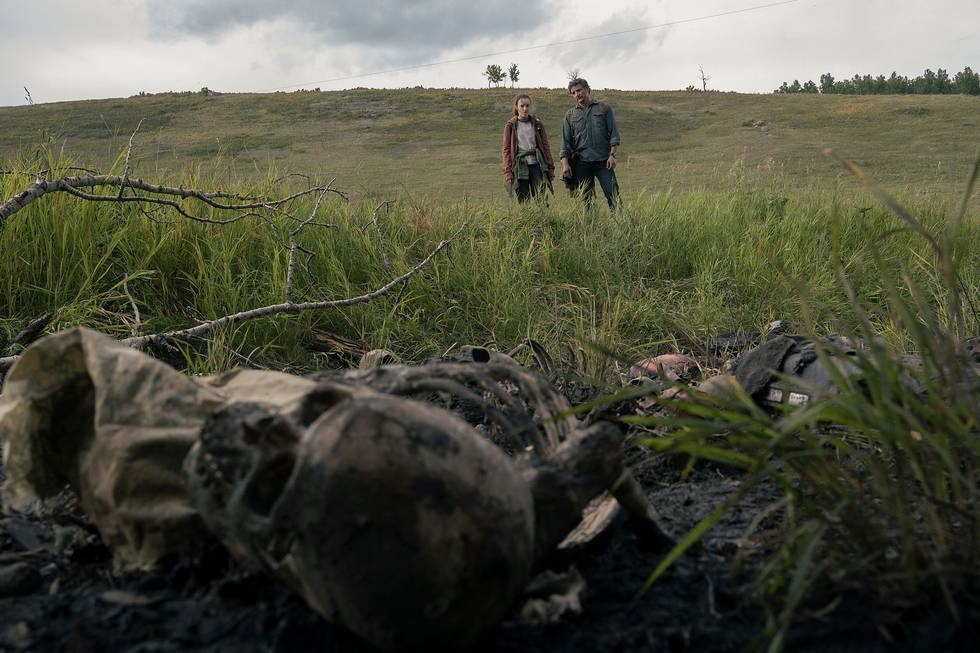 Ellie (Bella Ramsey) (left) and Joel (Pedro Pascal)(right) stare at a pile of skeletons. The third episode of "The Last of Us" premiered on Jan 29. (Courtesy of Liane Hentscher/HBO)
"Long, Long Time"
Directed by Peter Hoar 
HBO
Jan. 29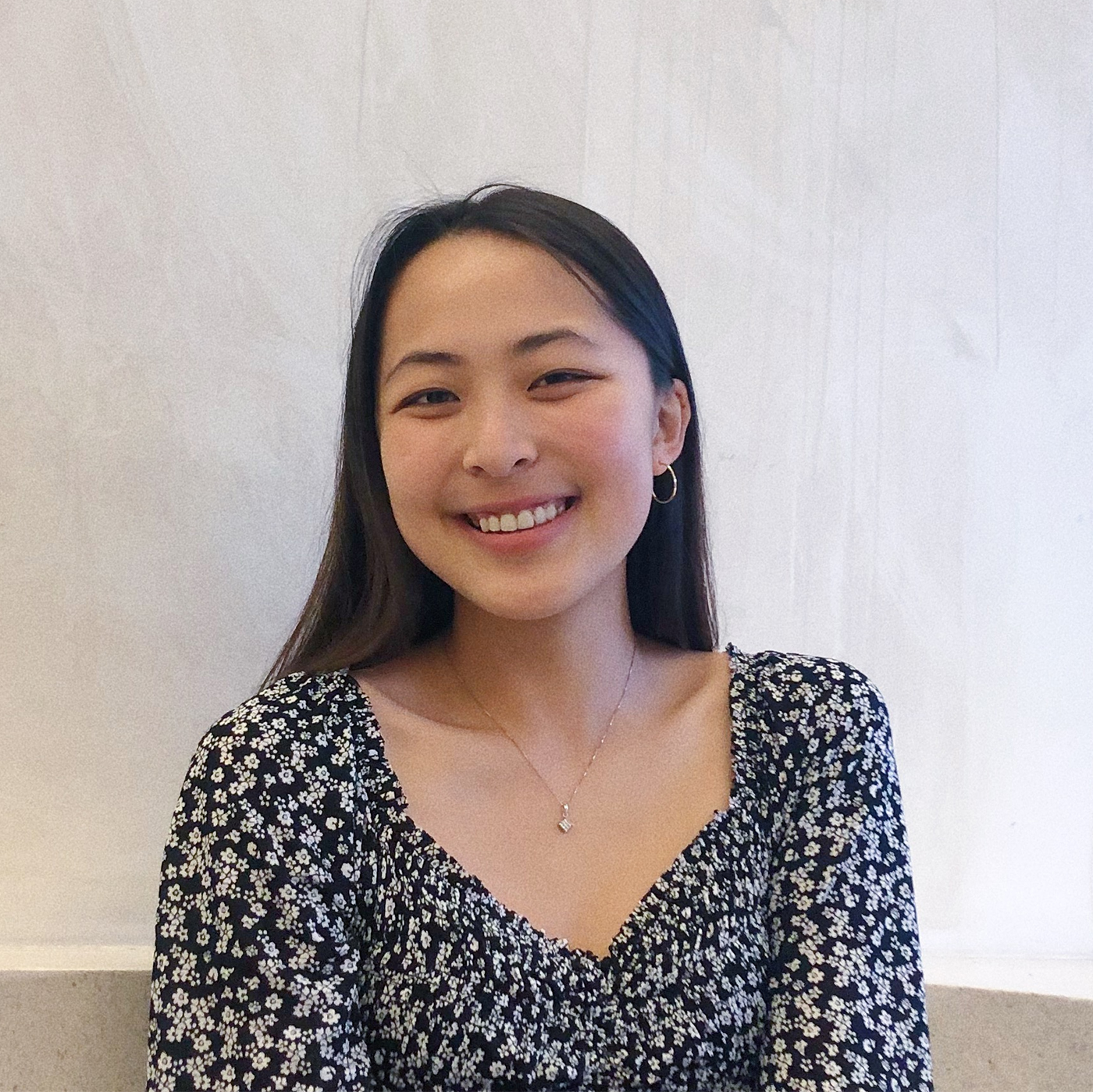 Love persists even in the apocalypse.
Released Sunday, the third installment of "The Last of Us" opens with Joel (Pedro Pascal) taking a rare moment of silence by the water in the woods. As soon as Joel returns, Ellie (Bella Ramsey) immediately tells him not to blame her for something that isn't her fault, referring to Tess' (Anna Torv) death at the end of the last episode. The pair begins to hike to where Bill (Nick Offerman) and Frank (Murray Bartlett) are, but the audience still has no idea what their relationship to any of the characters is.
Ellie and Joel begin to banter on the road, and Joel divulges some information about himself upon her prompting, such as the origins of the scar on his head. They stop at an abandoned house for supplies, where Ellie finds an opening into a basement and drops in. She finds tampons and, to her initial horror, an infected person trapped under debris, barely breathing. After getting closer to the infected person with ease, she finds a strange fascination with it and slices open a vein on its head with a pocketknife before decisively stabbing it.
[Related: 'The Last of Us' season 1 recap — episode 2: 'Infected']
Joel is left unaware of this encounter, and they continue on their trek. The movement between scenes and through the road feels much like a video game in the composition of the frames and the steady pacing. For example, on the road, they come across the remnants of a plane and a horrific mass gravesite filled with bones. These are all brutal realities of a world ravaged not only by the fungus but also by people's fears.
Back in 2003, a survivalist ventures out of his house after the outbreak and finds the street empty. In light of this, he sets up cameras and elaborate traps to protect himself and his home from the infected. Four years later, a man named Frank falls into a hole – one of the traps Bill set – and he turns out to be uninfected. Still wary but craving the presence of another human, Bill lets him shower and cooks for him. The two men share a meal and take turns playing "Long, Long Time" by Linda Ronstadt on the piano, a tender moment of connection that turns more desperate when they kiss. With tears in both their eyes, Frank asks Bill his name and tells him to shower before they get in bed together.
The show abruptly jumps ahead in the first of many time jumps to 2010, where Frank and Bill argue about love and attention and how they show it to each other differently. Frank says he is fixing up one of the buildings along the street in case they have dinner guests, and soon, Tess and Joel come over for dinner. Joel and Bill evidently dislike each other but seem to understand each other's motivations and desires to protect the ones they care about and survive.
Another couple of years later, Frank surprises Bill with a patch of fresh strawberries grown from seeds traded with Tess. Bill and Frank share a moment of pure, unadulterated joy as they bite into what is probably the first fresh fruit they have had in years. In this tender moment, Bill tells Frank that he was never afraid before Frank showed up. His fears briefly run true when that night, raiders disturb their peace, and Bill is shot as he tries to protect the life they have built for themselves. At this moment, Bill is sure this is the end for him, and he urges Frank to call Joel.
[Related: 'The Last of Us' season 1 recap — episode 1: 'When You're Lost in the Darkness']
Yet, Bill lives, and the episode jumps another ten years ahead to present-day 2023. Bill takes care of a sick Frank, and they have cultivated a beautiful greenhouse where inside, Frank paints a colorful portrait of Bill. This serenity is disturbed when Frank wakes up the next morning to tell Bill that this will be his last day because he knows his illness is incurable. Frank tells Bill how he wants his last day to go, one filled with love and joy and even a marriage ceremony before he dies. When Bill denies him out of love, Frank asks Bill to love him the way he wants him to.
Their day goes perfectly as planned, but after Frank drinks the fatal wine mixed with crushed pills, he realizes what Bill did: He also drank the wine, choosing to die with Frank rather than live without him. The actors convey their characters' adoration for each other with teary eyes, and Frank says it beautifully when he tells Bill he should be furious at this move, but it is incredibly romantic. And so, Bill and Frank go to bed together, where they lay to rest when Ellie and Joel arrive at their house. Joel's plan to deliver Ellie to the pair evidently falls through, leaving audiences wondering where they will go from here.
If only for one episode, Bill and Frank's story provides a glimpse of their oasis amid catastrophe.