'The Last of Us' season 1 recap – episode 2: 'Infected'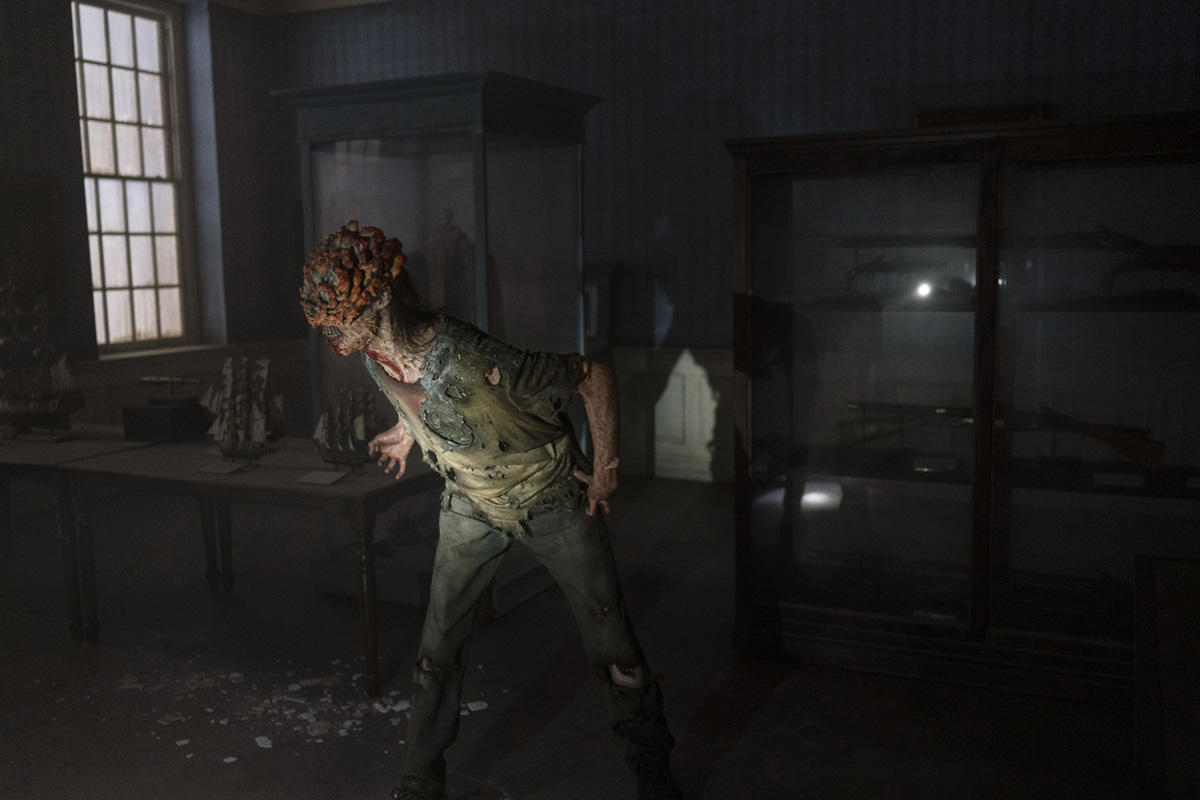 A zombie-like creature stands in a dark scenery. The second episode of HBO's "The Last of Us" premiered on Jan. 22. (Courtesy of Liane Hentscher/HBO)
"Infected"
Directed by Neil Druckmann 
HBO
Jan. 22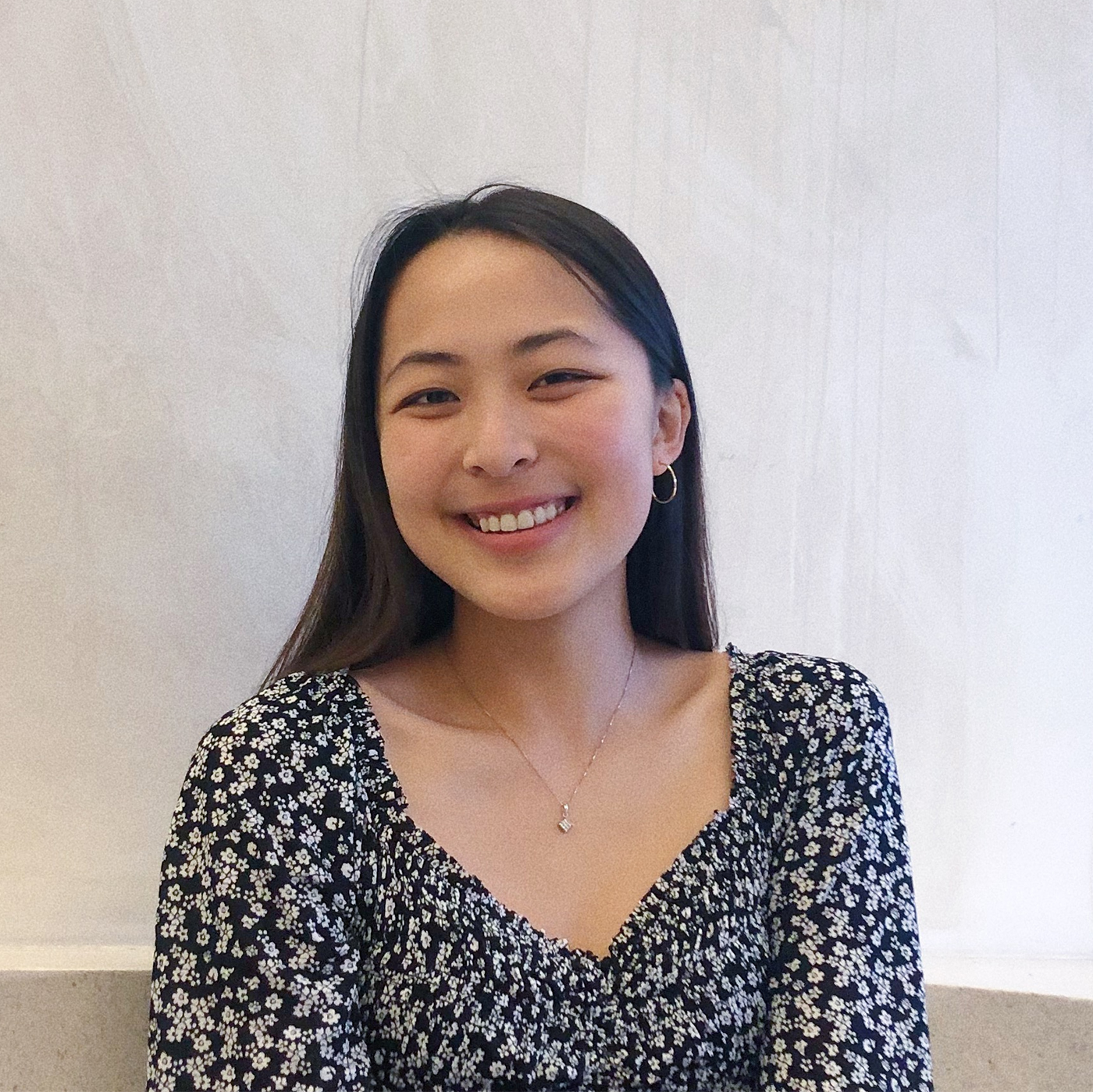 The unexpected trio begins to venture out of The Quarantine Zone.
In its second episode titled "Infected," "The Last of Us" continues to visually astound audiences while delivering compelling character dynamics that drive the plot forward. The episode mostly follows Joel (Pedro Pascal), Tess (Anna Torv) and Ellie (Bella Ramsey) as they brave the road to the desolate Beacon Hill, but not before another harrowing opening. Back in 2003, wary Ibu Ratna (Christine Hakim) is summoned for her knowledge in the field of mycology to examine a corpse of an infected woman. After pulling out the fungus from the corpse's mouth, Ratna immediately recognizes Cordyceps as a threat and warns that the only solution is to bomb the infected areas.
In 2023, Ellie wakes up to a wary Joel and Tess, who continue to watch over her for any signs of infection. The older pair eventually get Ellie to admit that she is immune to being infected by Cordyceps, and they deeply contemplate the truth of what she has said. Tess seems more willing than Joel to believe Ellie, and thereby more hopeful that there will be an end to this epidemic. Pascal and Torv's acting is subtle but nuanced, and they convey entire conversations with their facial expressions, evidence of their characters' unrevealed history.
[Related: 'The Last of Us' season 1 recap — episode 1: 'When You're Lost in the Darkness']
The trio begins to make their way through the infected part of Boston to deliver Ellie to the Fireflies' base. Tess and Ellie make small talk that reveals bits and pieces of Ellie's elusive past, such as her getting bit when she snuck into the mall when she should not have. There is a sense that Ellie is concealing key details of this event — Ramsey hesitates and lets the slightest bits of emotion slip, just enough to keep the audience guessing as to what Ellie is hiding.
As opposed to the increasingly comfortable dynamic between Ellie and Tess, Ellie and Joel have much more difficulty connecting. After Joel's outburst at the end of the first episode to protect Ellie, during which he seemed to be reminded of a similar incident with his daughter Sarah, he seems to be more emotionally withdrawn than before.
When Tess leaves them to find a way out of a blocked-in building, Ellie asks if it is difficult to kill the infected knowing that they were once people. Joel replies that sometimes it is, but before they can go deeper, they are interrupted by Tess. Interestingly, Ellie and Joel seem to recognize each other's inclinations toward violence.
They all make their way out of the building and look out at the city from a high point, a devastating yet beautiful sight that Ellie is experiencing for the first time at age 14. Joel tells her how all of the infected are connected and that the fungus functions as a sort of wire in a hivemind model, foreshadowing the climax of the episode.
[Related: 'The White Lotus' season 2 recap — episode 1: 'Ciao']
A little further along the way comes a brutal and tense sequence in an abandoned museum. A mauled corpse with fresh wounds indicates that there may be an infected roaming around, and despite Ellie's incessant questions, Joel urges Ellie to be silent because the "clickers" — a type of infected — are blind but use echolocation to find their prey. They quietly make their way around the building but when a clicker gets close, Ellie's barely audible, fearful breath triggers it to attack with brutally efficient movements and grating, screeching noises. Ultimately the clickers are killed, but Ellie is bitten and Joel worries that this will infect her. Tess desperately tells him to be a little optimistic and take the good news when it appears for once.
At long last, they all make it to the Fireflies' hideout at the government building but discover that everyone was either infected or killed. To Ellie's horror and Joel's resigned acceptance, Tess reveals that she was bitten and offers to sacrifice herself to save the other two. She urges Joel to take Ellie to Bill and Frank — who the audience has yet to meet — invoking their history together and pushing him to "set everything right," adding that this is the one thing she has ever asked of him. Ellie and Joel leave as Tess tries to light everything on fire. The infected come rushing in and at the very last moment, one of them gives Tess a deathly kiss and physically transfers the fungus from his mouth to hers as she finally gets the lighter to work.
In face of this tragedy, Ellie and Joel must move forward and continue to save each other.