Alum's horror film 'Initiation' defies gender stereotypes, explores social issues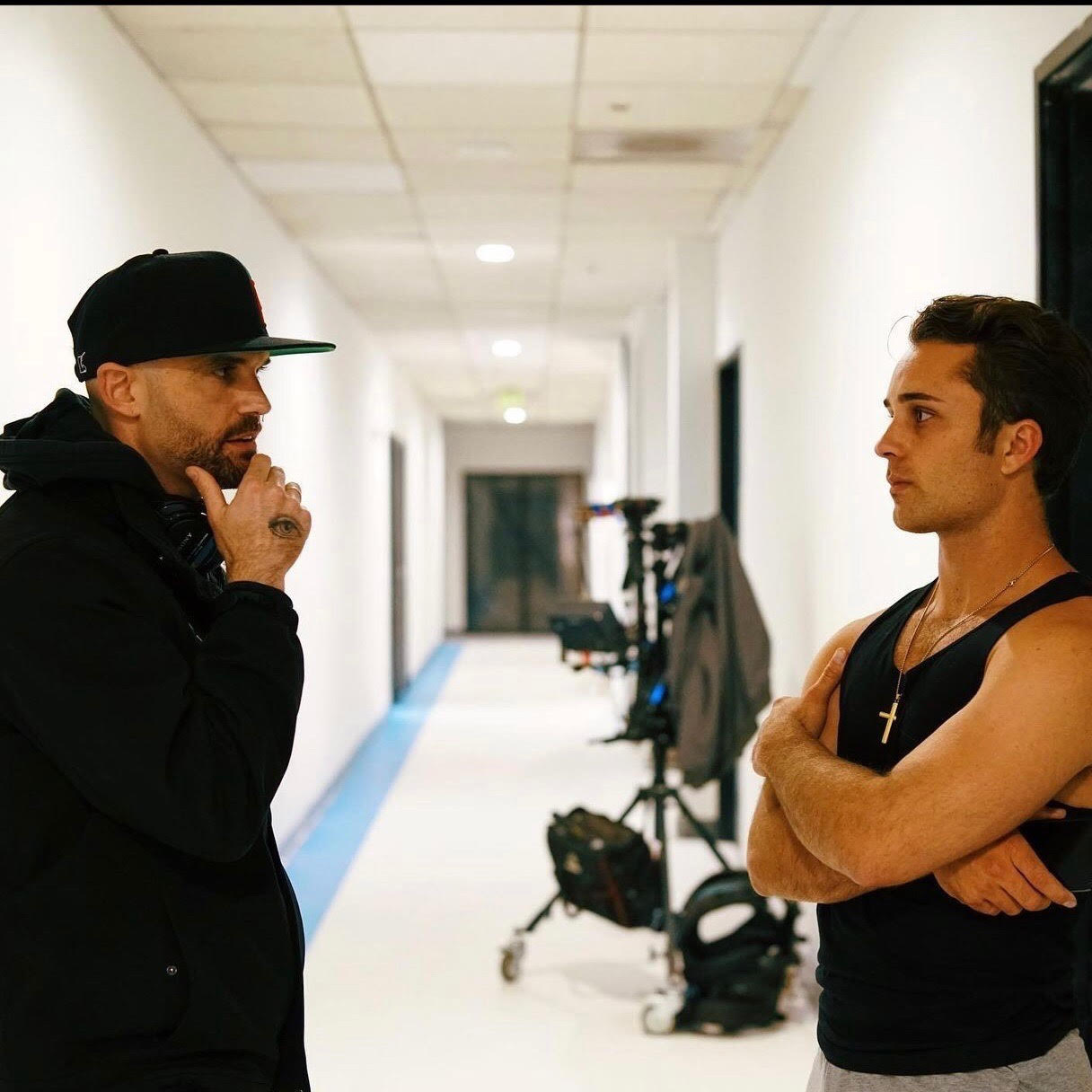 (Courtesy of Rafael Reyes)
Alumnus John Berardo's new slasher flick aims to defy genre stereotypes with pressing social commentary and dynamic female leads.

Released May 7, "Initiation" is available to watch on Amazon Prime, Apple TV and YouTube. The social media horror film follows three sorority sisters caught in the crossfire of a series of brutal murders all suspiciously connected to fraternity members and their crude online habits. Berardo said he wanted to make a horror film that accurately portrayed the toxic masculinity within campus culture while straying from the stereotypical depiction of women in the horror genre.
"In terms of the actual story of 'Initiation,' what really inspired its heart is honestly ripped from the headlines today," Berardo said. "(I wanted to) shed light on some of the politics that go on with huge universities that are money-driven."
Berardo said the inspiration for "Initiation" started from a short film titled "Dembanger," which follows the story of a man who is murdered after posting his private information online. After making the short for the USC Media Institute for Social Change, he said he conceived the idea for a full-length horror feature about the dangers of social media on a college campus.
[Related: The Brains Behind The Social Dilemma]
Social media and its harmful effects play a major role in "Initiation," as characters are seen constantly texting, posting and calling with a device that's always attached to their hip, Berardo said. To ensure authenticity, Berardo said he wanted the actors to use real phones with real social media accounts on set so audiences couldn't tell that they were faking it. In the final product, the posts and texts are displayed on the screen, seemingly following the characters around in a haunting manner, he added.
"I wanted to make a movie that would relate to people nowadays," Berardo said. "Our phones are attached to us. And it's not just the object of the phone, it's the content that's on the phone. It's always following us in our heads. It's become insidious in the drama of our lives and … the decisions that we make nowadays."
Alumnus and co-writer on the film Brian Frager said the filmmakers wanted to explore both the positive and negative roles of social media in "Initiation." While a cruel social media game is what incites the main conflict of the film, he said social media is also directly responsible for getting the characters out of sticky situations.
"It's impossible to disentangle ourselves from social media at this point – it's part of our fabric of communication for good, for better or for worse," Frager said. "I wanted to explore that in a way that felt organic and didn't take away from the story, but instead layered on the mystery and the intrigue."
Frager said the film also addresses other topical themes such as the complexities surrounding sexual assault and institutions' willingness to downplay allegations to protect their image. But Berardo said what further sets "Initiation" apart from other horror flicks is its aim to steer away from the stereotypical portrayal of women in the horror genre as vulnerable and half-naked. In fact, co-writer and actress Lindsay LaVanchy said Berardo's penchant for writing dynamic and complex female characters is what drew her to the project.
"(Berardo) really wanted real females in this script," LaVanchy said. "And especially with these themes too, … he was definitely thinking that it should have a female voice working on it."
In the film, a star athlete is suspected of sexually assaulting one of the female characters, and the university's chancellor does everything in his power to keep it covered up. Producer J.P. Castel said "Initiation" is more than just an entertaining horror movie to watch with one's partner because it makes audiences question the morality and consequences of sexual assaults on college campuses. While on the surface the film seems to be a fun slasher film like "Scream," Castel said this is a facade for a thought-provoking allegorical statement about consent and the treatment of sexual assault in higher education institutions.
[Related: Alumna's film 'I Blame Society' brings humor to dark side of entertainment industry]
When creating the film, Frager said it was important for the filmmakers to do extensive research on the topic of sexual assault to identify what the real, available options are for survivors. He said they listened to conference calls from organizations like It's On Us, which is dedicated to spreading awareness around and preventing sexual assault. Most importantly, Berardo said he wanted the portrayal of sexual assault to be as realistic as possible, which is why the film purposefully doesn't wrap up with a satisfying conclusion.
"When we watch movies, … we expect a satisfying ending," Berardo said. "I don't know many survivors in this world that have satisfying endings. If I'm going to make an honest movie about a college campus sexual assault, I want every survivor who watched that movie to sit in that theater and at the very end be able to say, 'That is maybe a fraction of what it actually felt like.'"