Forging Fear: Slasher films provide sordid expression of cultural cynicism, societal fears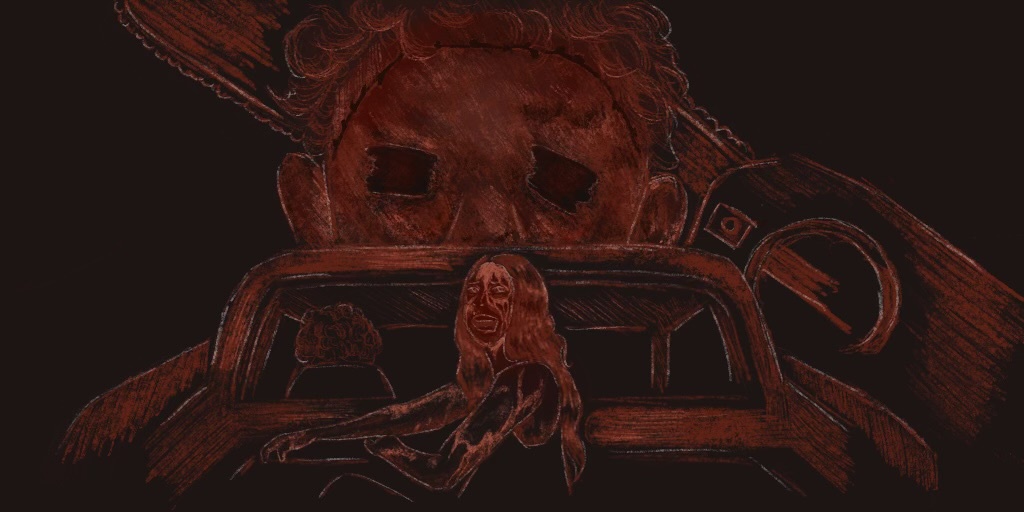 (Nimisha Seshadri/Daily Bruin)
This post was updated Jan. 10 at 8:34 p.m.
In the more than 90 years since its conception, the horror genre in film has undergone major ebbs and flows in its storylines and themes. Horror movies have always influenced and shaped each other throughout history. Some tropes persist from the very first movies, while revolutionary ideas are developed with each new production. In "Forging Fear," columnist Marissa Li profiles the evolution of horror in the film industry and the social commentaries it provides.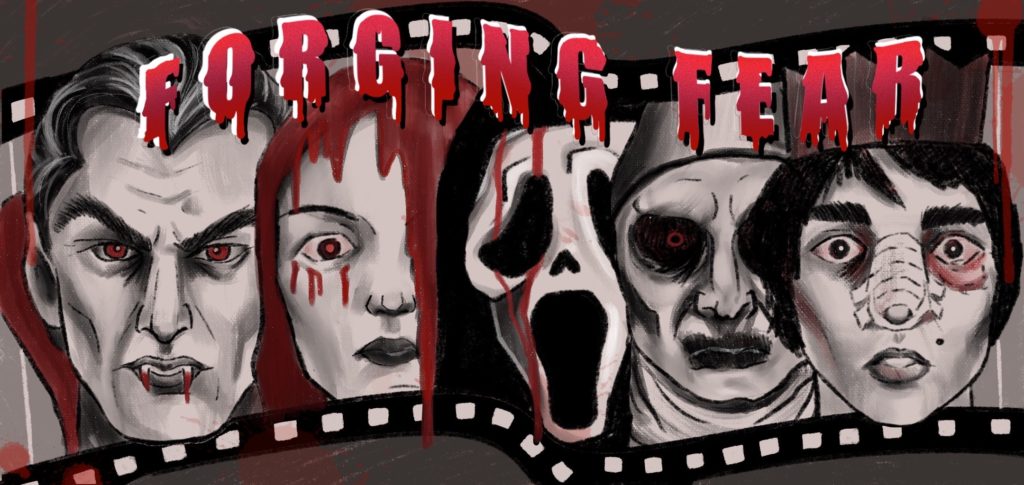 Horror flicks of the '70s and '80s slash into society's deepest fears.
Throughout these decades, horror films were commonly characterized by sex, teenagers and killers – a strong contrast from the relatively sanitized cinema of the '30s and '40s. Filmmakers also began to depict graphic scenes more liberally, with the '80s focusing on how realistic the gore effects looked, University of Southern California film professor Rebekah McKendry said. While these themes take inspiration from the most terrifying imaginations of humanity, they reflect the fears of communities and social issues at the time, said UCLA cinema and media studies professor Chon Noriega.
"It's speaking to a lot of fears beneath the surface in terms of our society's structure," Noriega said. "That's something that horror brings right up to the surface in a very visceral, emotional way."
[Related: Forging Fear: UCLA faculty walk through haunted history of horror genre]
Noriega said horror stands out from other genres because it eliminates the protective procedural frameworks that society expects to always be in place, such as police investigation and journalism. With the lack of these systems, Noriega said, audiences know that the killer will be successful in any horror movie.
Similarly, audiences were primed with a more cynical view of the world due to the occurrence of several critical historical events in the '70s, film lecturer Todd Kushigemachi said. The late '60s and '70s were a time of disillusionment, he said, partially because people saw the assassination of key historical figures such as Robert Kennedy, Malcolm X and Martin Luther King Jr. McKendry said horror also began to have a realistic sheen to it and a callousness that appeared to mimic footage of the Vietnam War that was seen on the news.
"When something comes along like 'The Texas Chain Saw Massacre,' it maybe taps into this broader cynicism about, 'What is the country?' and, 'What is the world that we live in?'" Kushigemachi said.
These movies often follow a similar plotline with an uncontrollable killer massacring a group of young adults, leaving the final girl as the sole survivor, Kushigemachi said. The final girl trope is evident across the genre, as seen in movies such as "A Nightmare on Elm Street" and "The Texas Chain Saw Massacre," whose respective final girls are Nancy Thompson and Sally Hardesty. Additionally, Noriega said another trope prevalent in these horror films is implicitly appearing to promote chastity by punishing teenagers who have sex.
"If you are a teenager or having sex, you're (going to) get killed," Noriega said. "It was oddly moralistic in a way that wasn't being preached – it was just what you saw (happening)."
Kushigemachi said these tropes have received mixed responses from critics. On one hand, he said there are people who say these slashers are misogynistic and punish women's sexuality by killing them. However, there are also critics who say there is an identification with the final girl who is often the main character of the film, potentially leading to unexpected feminist undercurrents that suggest that women are survivors, Kushigemachi said.
While slashers saw great success in the United States, McKendry said the archetypes of such films did not originate there. Rather, they originated from Italian Giallo horror, which contained many similar tropes and storylines, such as the murder mystery format and the final girl, McKendry said. Giallo horror, while similar to American slashers, differed in that it featured garish color schemes and heavily stylized cinematography, Kushigemachi said. Some examples whose styles still endure today include "Suspiria" and "Deep Red," he added.
"(Slashers') entire setup is not an American-made thing," McKendry said. "(Italy had) been doing (it) throughout the '60s and '70s, and … they're very intense, hard murder mysteries. They too always had a final girl at the end who had survived the entire film."
Another point of criticism of slashers was their lack of racial diversity, Kushigemachi said. Most of these films featured an all-white cast, and when there was a token person of color included, they were often the first to be killed. However, he added that the main problem was the overwhelming whiteness of the casts and crews, which was also a prevalent issue among movies across all genres during the '70s and '80s.
[Related: Rooftop Cinema Club hosts Halloween-themed festivities, screens fall flicks in LA]
But in the end, what made slashers so appealing to audiences was the guessing game of who would be the next to fall victim to the murderer, Kushigemachi said. Despite the differences between horror subgenres in this era, the one characteristic all of the films had in common was that they abandoned the sanitization of content that was prevalent before, McKendry said.
"Everything in the '70s feels chaotic and bonkers and wild," McKendry said. "It's not the contained … horror that we'd had in prior decades."