Shenanigans Comedy Club to highlight new, old voices in winter showcase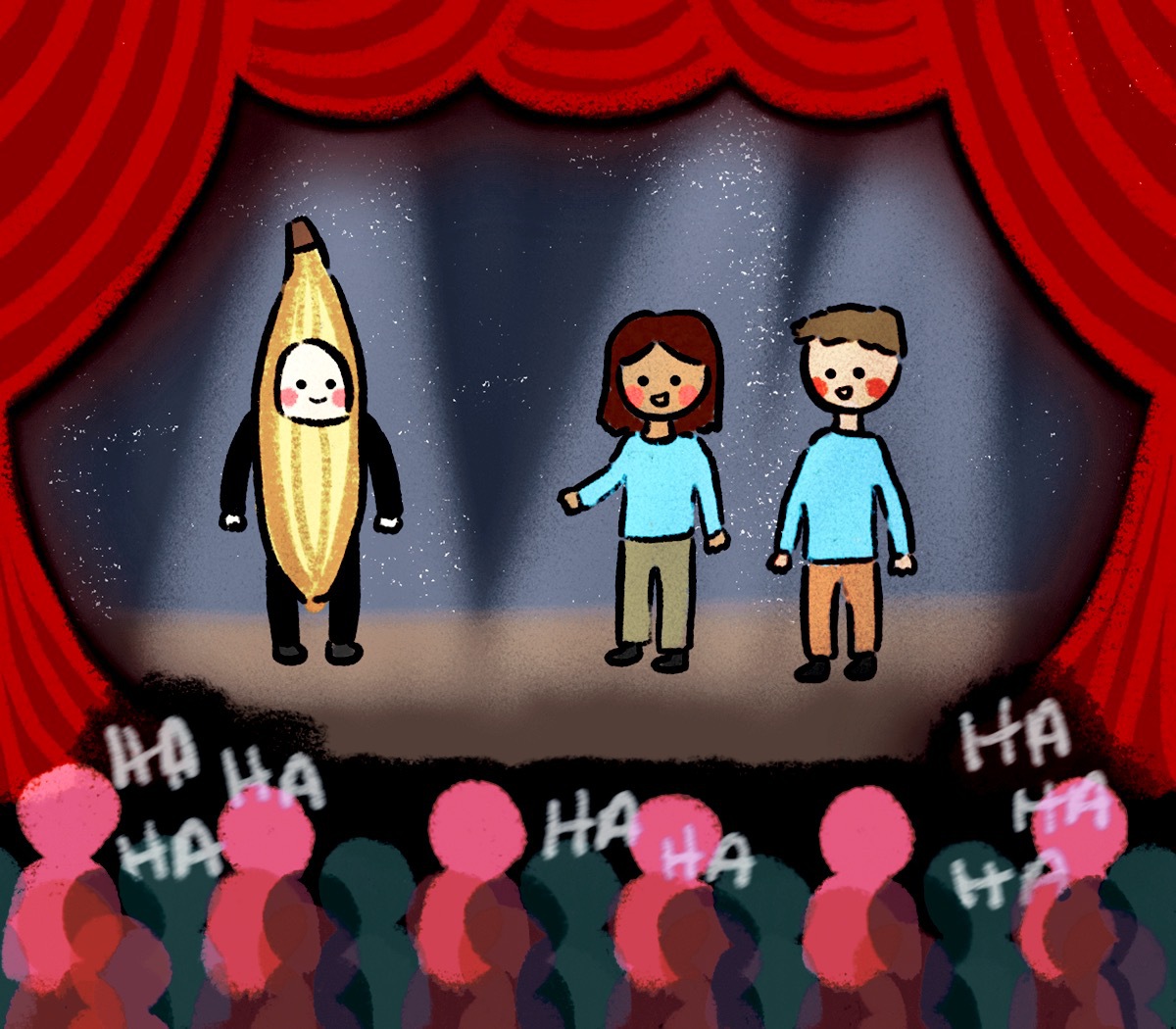 (Kimi Jung/Daily Bruin staff)
"Winter Comedy Kickoff Show"
Jan. 20 
Kerckhoff Hall Grand Salon
Free
Laughter is contagious at Shenanigans Comedy Club.
This Friday, Shenanigans will be hosting its winter comedy kickoff show at Kerckhoff Hall Grand Salon. The event will showcase the content that members have been working and improving upon since the fal. All four departments – digital, improv, sketch and standup – are set to perform, said president and third-year mechanical engineering student Sophie Wells.
"I'm very excited because we've all been itching to get back on stage since winter (break)," Wells said. "It's going to be a great, great show."
[Related: Bruin Film Society aims to provide inclusive space for film discussions]
One of the reasons Wells said Friday's show will be different from performances in the past is the fresh talent in the club. She said the club was experiencing exponential growth until the COVID-19 pandemic, since performing comedy online was hard to transition to. Prior to fall recruitment, Wells said there were around 20 active members in Shenanigans.
However, many people signed up for the club newsletter in September, Wells said, which increased membership by 400%. She said each department received new members, and they have been honing their craft for the past three months. The winter kickoff show will promote these new voices, said standup co-head and fourth-year data theory student Robi Chatterjee.
"Last quarter, a lot of people were learning to get comfortable," Chatterjee said. "They are all great, but now they've improved even further, and I'm looking forward to seeing how they've advanced."
On the other hand, Wells said veteran members are used to participating in large shows like the one on Friday. For each performance, both improv teams perform for about 15 to 20 minutes each, followed by six stand-up routines, two live sketches and two to three digital sketches, Wells said.
Improv co-head and third-year theater student Preston Schoenherr said he believes that while the structure of every show is similar, each one offers something new. He said no two skits are alike, including prewritten material, as the delivery can be different. The organization process varies as well because each event highlights a distinct combination of performances. One might feature improv, whereas another might feature sketch, Schoenherr said.
"All of our departments perform … and we have a fun time. In that sense, all of our shows are a similar thing," Schoenherr said. "In terms of how we get to the end goal of making everyone laugh and having a good time, every show is a unique snowflake in that way."
After watching the show, Wells said she hopes audience members will want to join Shenanigans, even if they have no experience with comedy. She said humor is subjective, and prospective members should not worry about being unfunny. At the end of the day, she said the most important thing is that comedians are writing material that makes them happy. Chatterjee added that the club provides an encouraging atmosphere for students to navigate their writing and performing journeys.
"A lot of people have writer's block, a lot of people have stage fright," Chatterjee said. "Those are the two main hurdles to get over. Shenanigans provides a good atmosphere to nurture funny thoughts and jokes."
[Related: Spring Sing 2022: Company brings laughter to Spring Sing through relatable comedic sketches]
Moreover, Schoenherr said he hopes the audience will resonate with the performers' emotional strength. Every member is putting themself out on stage, which can be a nerve-wracking experience regardless of what comedic department they are in, he said. Even if they do not plan on doing comedy for the rest of their lives, Schoenherr said performers are learning lessons they can take with them after graduation.
"Being able to speak in front of crowds and having a willingness to be seen trying – those are incredibly important, valuable things that I think will carry a lot of people through life," Schoenherr said.