Book preview: Winter 2023 releases feature mythical retellings, fairy tale reimaginings

While cool weather might keep readers indoors, new winter literary releases are sure to warm their hearts and engage their minds. Ranging from mythical retellings to amorous advice, these winter releases promise inviting tales for all.
Read on for the Daily Bruin's newest batch of book recommendations.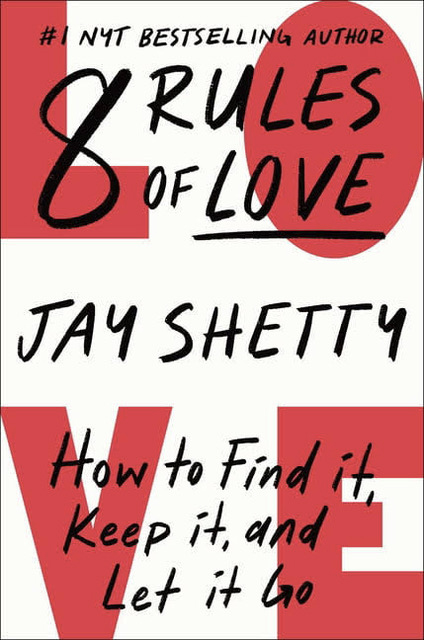 "8 Rules of Love: How to Find It, Keep It, and Let It Go" by Jay Shetty
"8 Rules of Love: How to Find It, Keep It, and Let It Go" is the latest manifestation of Jay Shetty's knowledge.
Set to hit shelves Jan. 31, the book serves as a guide to every stage of the relationship cycle, such as loving oneself and acknowledging the end of a relationship. Drawing from Vedic philosophy and scientific findings, Shetty takes readers on a journey navigating emotional intimacy.
Over the past six years, Shetty has shared wellness advice through a variety of mediums. In 2016, he began producing videos for HuffPost. Since then, his videos have accumulated more than 4 billion views worldwide. Additionally, his podcast, "On Purpose with Jay Shetty," in which he discusses mental health, happiness and relationships, was downloaded 64 million times in its first year.
Shetty is ready to expand upon his wisdom in "8 Rules of Love: How to Find It, Keep It, and Let It Go."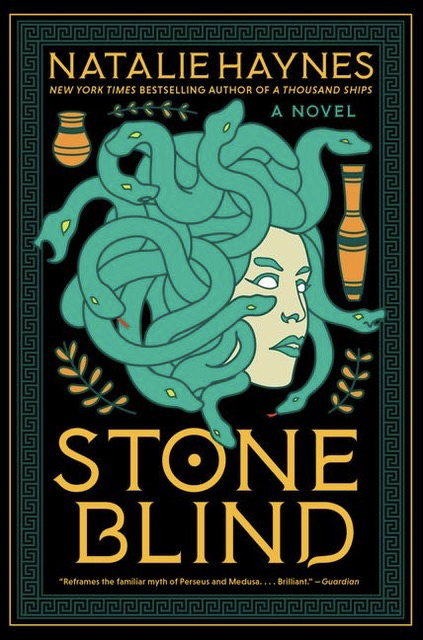 "Stone Blind" by Natalie Haynes
Natalie Haynes is uplifting another voice silenced by the passage of time.
Her latest novel, "Stone Blind," follows the gorgon Medusa as she comes to understand weakness and change as the only mortal in her family. In Haynes' rendering of the Greek mythological creature, Medusa is punished by the goddess Athena for a crime she didn't commit, gaining snakes for hair and a gaze that petrifies anyone who lays eyes on her. Consequently, she isolates herself in a life of darkness until she encounters the hero Perseus.
Releasing Feb. 7, the book will be the most recent addition to Haynes' growing catalog of works rooted in classical mythology. "A Thousand Ships," Haynes' retelling of the Trojan War through its female characters, was shortlisted for the Women's Prize for Fiction in 2020. Meanwhile, her novel "Children of Jocasta" humanizes the women in Greek playwright Sophocles' plays, "Oedipus Rex" and "Antigone." Her nonfiction work, "Pandora's Jar: Women in the Greek Myths," also encourages readers to reconsider the demonization of certain female mythic personalities, such as Medea and Phaedra.
With "Stone Blind," readers will finally learn about the woman behind the monster.
[Related: Book preview: Established authors explore dark dystopias, fiery romance in upcoming fall titles]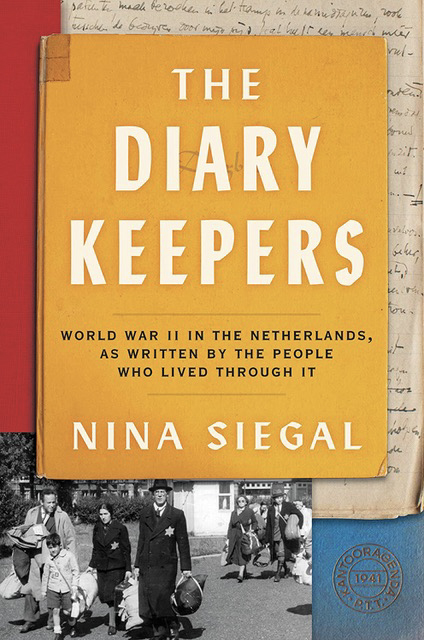 "The Diary Keepers: World War II in the Netherlands, as Written by the People Who Lived Through It" by Nina Siegal
The people of the Netherlands are telling their story in their own words.
In "The Diary Keepers: World War II in the Netherlands, as Written by the People Who Lived Through It," Nina Siegal revisits Nazi-occupied Netherlands. Releasing Feb. 21, the book is a collection of select passages drawn from more than 2,000 diaries of Dutch citizens from World War II and the Holocaust. These firsthand accounts of ordinary citizens will shine a light on the stories of the Dutch survivors often forgotten in the chronicle of history.
A descendant of Holocaust survivors, Siegal grew up inquiring about the ordinary citizens who lived through the genocide. In 2019, she published a five-page article highlighting the narratives of Jewish casualties of the Holocaust in The New York Times, featuring excerpts and photos of archived diaries. While working on the project, she researched the statistical disproportion between the Dutch Jewish population that died in the war and those in other Western European countries.
Siegal is determined to unlock the answer in "The Diary Keepers: World War II in the Netherlands, as Written by the People Who Lived Through It."
[Related: Book review: 'Before I Let Go' expertly cooks up strained relationship dynamic]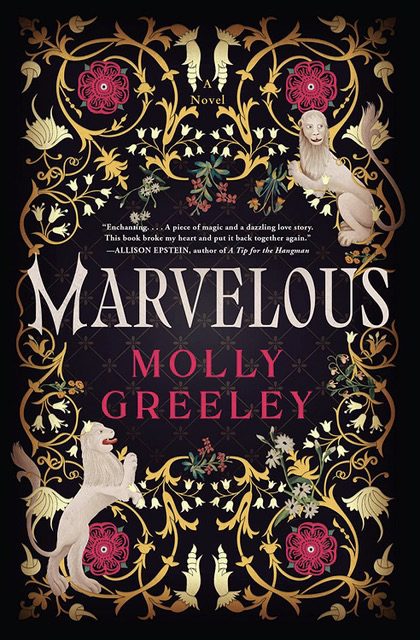 ---
"Marvelous" by Molly Greeley
Molly Greeley is reimagining a tale as old as time.
"Marvelous," which releases Feb. 28, takes place in France at the height of the Renaissance. Inspired by the true story behind "Beauty and the Beast," the historical fiction novel's two protagonists are Pedro Gonzales – better known as Monsieur Sauvage at the French court – and Catherine Raffelin, the daughter of a merchant. Gonzales, initially ridiculed for being covered in hair from head to toe, climbs the French noble ranks to become King Henri II's attendant and a favorite of his wife, Queen Catherine de' Medici. Raffelin is then married off to Gonzales in exchange for the queen paying her father's debts. Now Madame Sauvage, Raffelin has to navigate a world of political intrigue while grappling with feelings for her husband.
Greeley has taken creative liberties with other established period pieces in previous works. Her other novels, "The Clergyman's Wife" and "The Heiress," feature characters from Jane Austen's "Pride and Prejudice." "The Clergyman's Wife" follows Charlotte Collins, Elizabeth Bennet's best friend, while "The Heiress" tells the story of Anne de Bourgh, Mr. Darcy's first fiancé. Both works received praise for their detailed settings, character development and poetic writing.
Through the promise of a unique love story, "Marvelous" is sure to capture the magic of its original literary inspiration.