Book review: 'Before I Let Go' expertly cooks up strained relationship dynamic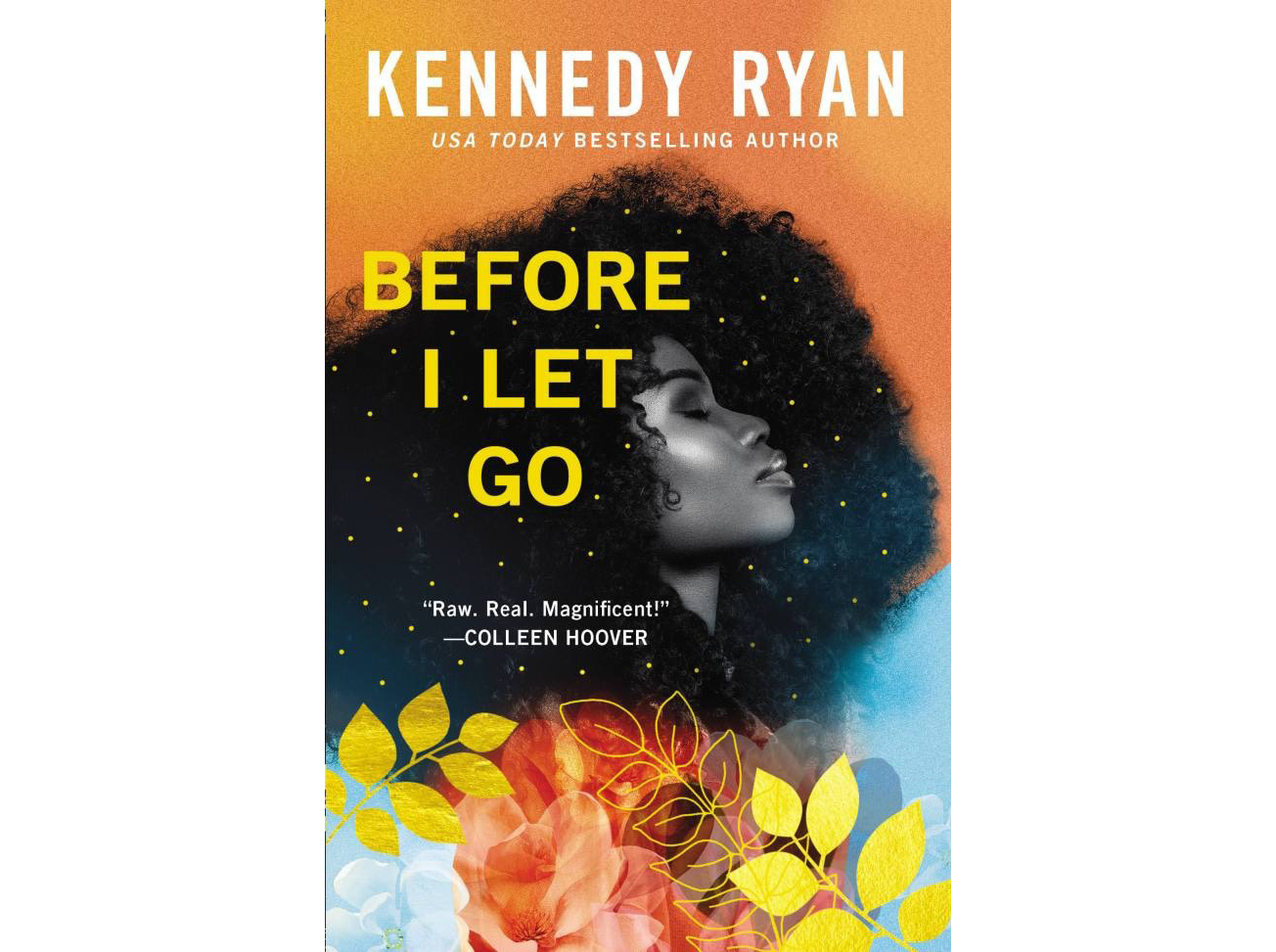 "Before I Let Go"
Kennedy Ryan
Nov. 15
Through sweet potato pancakes and Al Green songs, Kennedy Ryan tells a love story that readers will never want to let go.
Released Nov. 15, the author's newest romance novel, "Before I Let Go," follows Yasmen and Josiah, a couple who are forced to face two familial losses within the span of a week, leading to the dissolution of their marriage. However, co-parenting their two children and continuing to run their restaurant, Grits, together make them reconsider their separation. Like her previous works, Ryan tells another unforgettable romance between two perfectly imperfect people and all the obstacles they overcome to reach happily ever after.
Ryan is known for deftly tackling difficult subject matters with sensitivity and nuance in her novels, such as the "Hoops" trilogy. Since she describes prenatal loss, divorce and depression, her novel should not be completed in one sitting if readers want to digest the devastating scope of these issues. Rather than immediately telling readers the exact circumstances surrounding Yasmin and Josiah's separation, Ryan movingly reveals more details through the protagonists' conversations with each other and other characters, allowing readers to properly process their grief.
[Related: Book preview: Established authors explore dark dystopias, fiery romance in upcoming fall titles]
Another topic Ryan handles successfully in "Before I Let Go" is mental health treatment. The novel defies traditional societal norms related to therapy, dedicating several chapters exclusively to Yasmin and Josiah's respective sessions rather than simply alluding to their attendance in passing. In addition, Ryan subverts the societal expectation of men avoiding therapy through Josiah, whose sessions help readers comprehend his initial reluctance to openly express his internal anguish. Hopefully, readers, specifically those who are male, will resonate with the text and open up about their feelings the way Josiah does.
When writing about divorce, it is easy to portray one character as "the villain." However, Ryan provides a more nuanced depiction in "Before I Let Go," using exemplary characterization and intensely beautiful prose to make readers sympathize with both Yasmin and Josiah. Whereas Josiah remained stoic after the losses in their family, Yasmin was the exact opposite. In the end, their different ways of handling loss caused miscommunication that led to Yasmin asking for a divorce, serving as a painful yet realistic explanation for their separation. Because Ryan handles the sad truth with tenderness, readers are able to understand that neither Yasmin nor Josiah were to blame in this heartbreaking situation.
Over the course of the novel, Yasmin and Josiah's 13-year-old daughter Deja begins to lash out by talking back to her mother and refusing to go to class. While readers might feel frustrated with Deja's actions, Ryan poignantly explains Deja's behavior by depicting how her parents' separation destroyed the world she has always known, creating a sense of hopelessness that made her more rebellious. Ryan's raw and complex characterization of Deja aids readers in understanding the lasting consequences of divorce.
[Related: Book review: 'Klara and the Sun' beautifully presents robot's quest to understand humanity]
Moreover, Ryan skillfully utilizes something as simple as food to develop Yasmin and Josiah's path to mending their failed marriage. The novel opens with Josiah proposing to Yasmin soon after she tells him what she wants to name their new restaurant. Years later, Grits is extremely successful – even though their marriage was not. Instead of making the former couple have a grand epitome of reconciliation with no prior development, Ryan writes about how the memories at Grits and cooking with their children lead them to ponder a new start. As a result, a second chance at happiness feels truly earned.
"Before I Let Go" is a romance novel that borders on literary fiction, thanks to Kennedy Ryan's superb writing and storytelling skills. Few can write stories that capture all the nuances of grief, hope and recovery. Previous fans and new readers of her works will be blown away by this modern classic that will be remembered fondly for its revolutionary portrayal of mental health.
Yasmin and Josiah's story will have readers smiling through their tears, making "Before I Let Go" the best kind of emotional rollercoaster.