Rooftop Cinema Club hosts Halloween-themed festivities, screens fall flicks in LA
(Katelyn Dang/Illustrations director)
Rooftop Sin-ema Club is bringing spooky October screenings to Los Angeles.
Each of the Los Angeles locations of Rooftop Cinema Club – including Downtown Los Angeles, El Segundo and The Drive-Up at Santa Monica Airport – are transforming into Rooftop Sin-ema Club to present Halloween-themed movie screenings and activities throughout the month of October. At Rooftop Cinema Club, a company that holds rooftop and drive-up movie screenings, guests can watch movies from the rooftops, lawn boxes or their cars and engage in extra activities, such as trivia or yoga. Founder Gerry Cottle said the combination of themed activities and films, such as ax-throwing and then watching a fright-filled horror film, creates a new experience for audiences.
"Rooftop (Cinema Club) is more than just a movie," Cottle said. "When times like Halloween and the holidays come along, it's just perfect for us because we get to make an experience … and bring all your favorite Halloween movies or your favorite Christmas movies back to life in a really interesting space."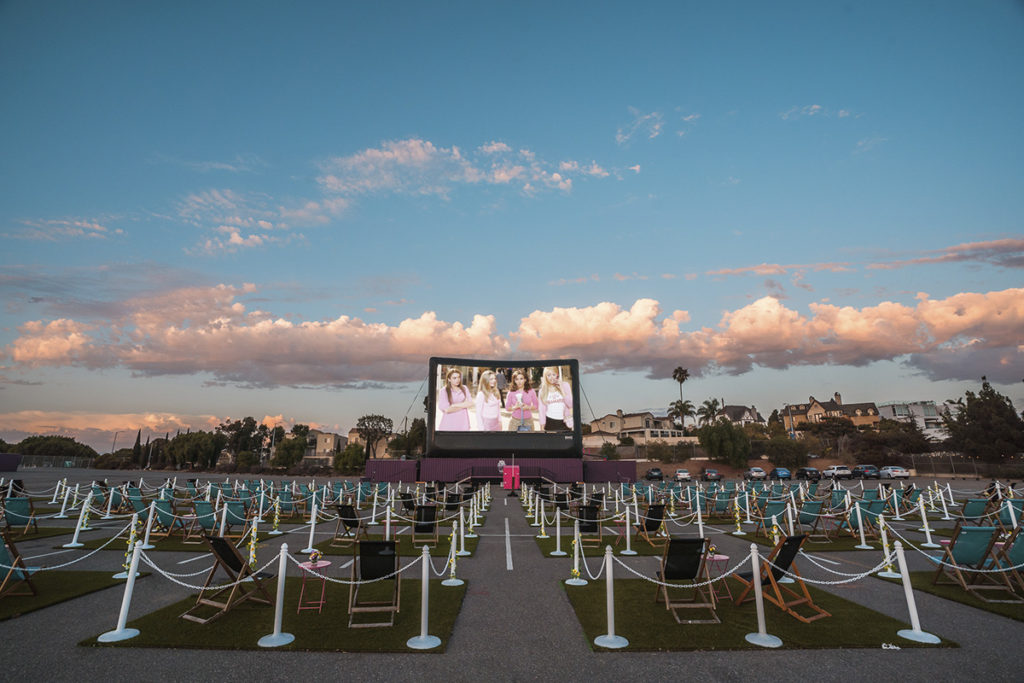 In the spirit of Halloween, Cottle said Rooftop Cinema Club will be screening many classic films for the holiday, such as "Hocus Pocus" and "Beetlejuice." Laurén Jones, director of marketing, said "Hocus Pocus" is a bestseller, and "Halloweentown" creates nostalgia for many guests. The company hopes to interest a broad audience of children and families as well as teenagers and adults with a variety of films, LA regional manager David Frescas said.
Along with the Halloween-themed film screenings, Cottle said guests can participate in a variety of activities and enjoy food and drinks. During the month of October, each venue is offering special Halloween and seasonal activities, such as weekly yoga, movie-themed trivia nights and a live DJ at Rooftop Cinema Club El Segundo as well as live music at the Downtown LA location, Jones said.
[Related: With My Own Two Hands foundation spotlights access to water in 'A Mother's Wish']
At The Drive-Up at Santa Monica Airport, the venue features ax-throwing as well as inflatable bounce houses, Jones said. The location also has a drive-up option, where guests can watch the movies from their cars, or lawn boxes at the front of the venue, which include deck chairs and a side table on turf, she said. This month the Santa Monica location also installed an LED screen to accommodate earlier screenings during the day, Frescas said.
"We're really trying to appeal to our broader audience, making sure that the kids and the family experience is there and also the later night experience for the adults and older teenagers is there as well," Frescas said.
To create a festive environment, Jones said each location will also be handing out candy to guests who arrive in Halloween costumes. The events are largely inspired by different Halloween movies, and the organizers wanted to bring in scary elements to excite guests, such as cobweb and spider decorations, Frescas said.
To connect the Los Angeles community, Jones said the theaters are a social experience, one that is especially important after the start of the COVID-19 pandemic. The experience is much more than going to a movie, she said, as guests encounter their favorite films outdoors and with friends.
"You can arrive early and play games like cornhole or Jenga, bring the picnic and have drinks and food with your friends, and then watch the movie," Jones said. "We have singalongs, … and you hear people singing along to the movie. … We want people to be able to experience being social at the movies and just really have that magic of cinema."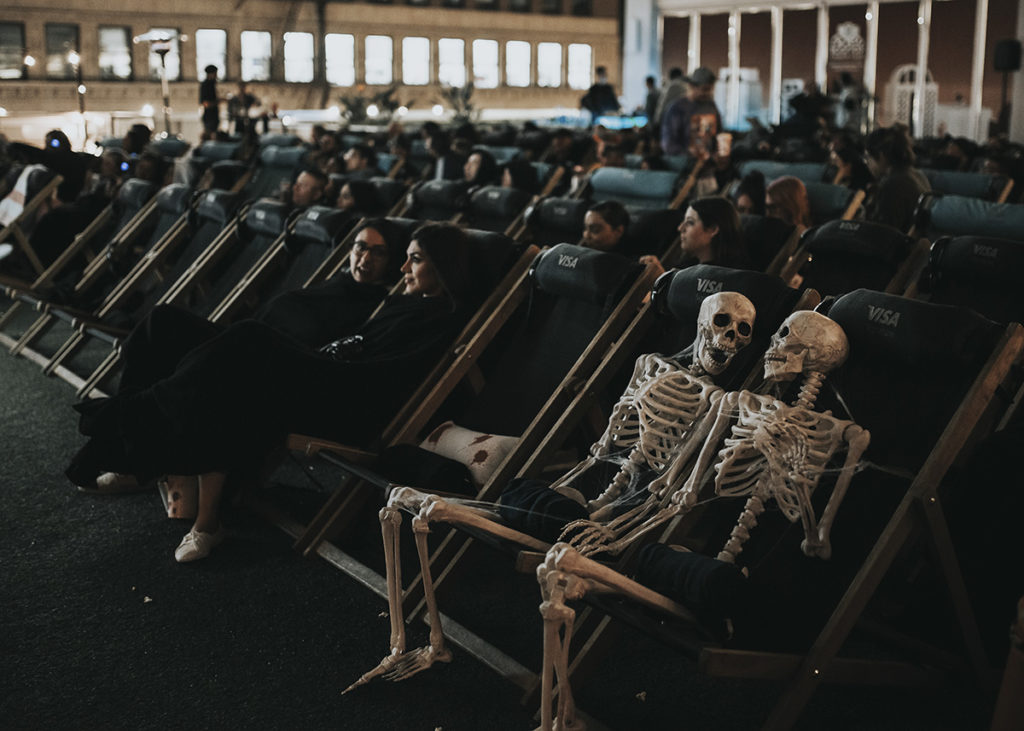 [Related: Holiday pays homage to silent films, sheds light on impact of genre]
After Halloween, the November and December holiday screenings will begin with holiday classics such as "Elf" and activities such as bingo night and singalongs, Jones said. As part of the programming for these months, Rooftop Cinema Club is partnering with both Black Love Exists and Vidiots Foundation, Jones said.
Looking to the future, Cottle said his goals for Rooftop Cinema Club include opening 20 venues over the next three to four years, which was his goal prior to the pandemic. He said he also wants the cinema experience to continuously improve with evolving programming. Ultimately, Cottle said he hopes that people can feel a sense of escapism and enjoyment while watching films at the clubs.
"You might have had a great day, and we will hopefully make it better," Cottle said. "If you've had a rubbish day, … you can come and leave all your troubles and your worries behind and come and just sit, escape during the film (and) socialize safely."