Book review: 'Klara and the Sun' beautifully presents robot's quest to understand humanity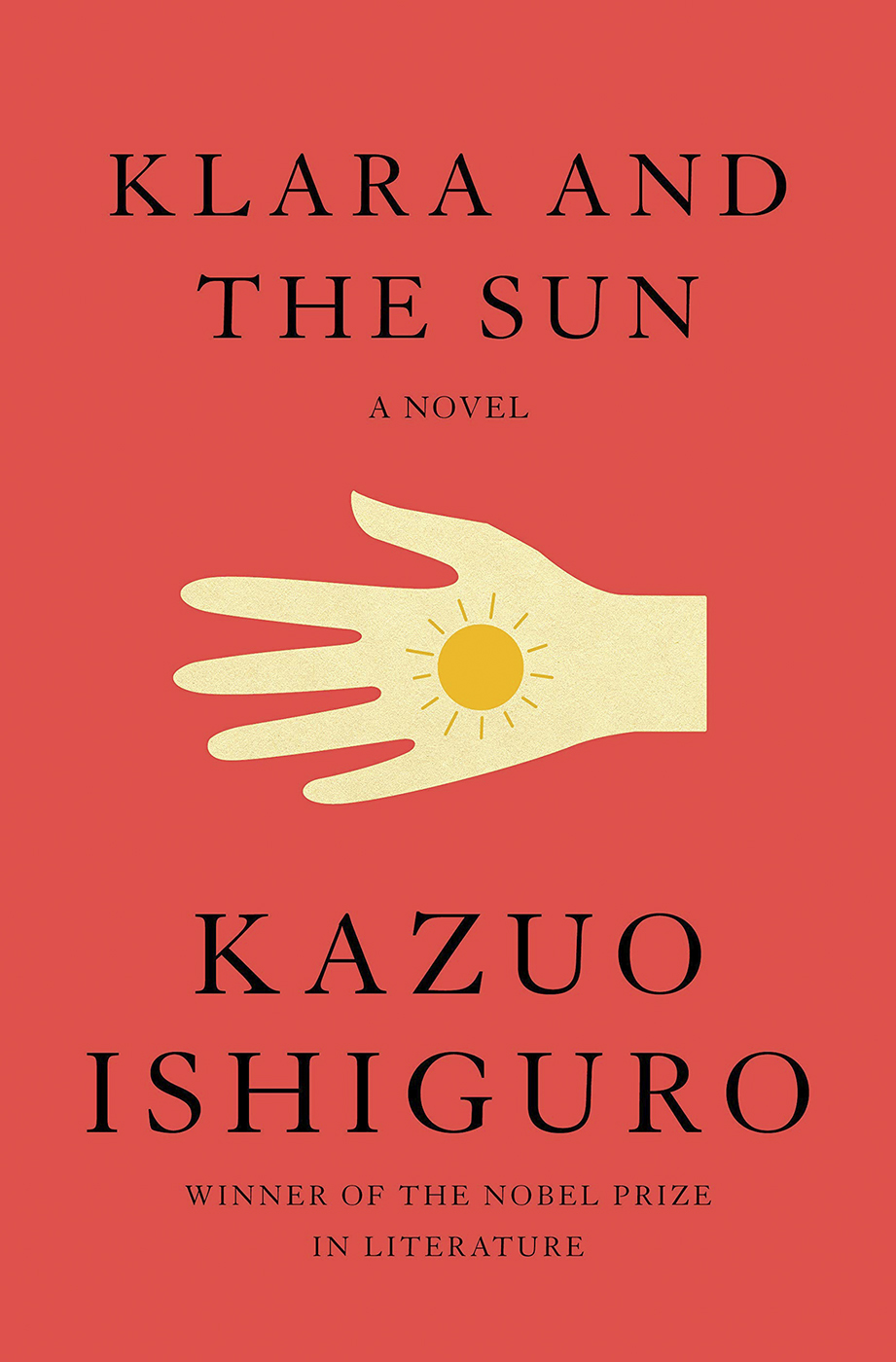 (Courtesy of Knopf Doubleday Publishing Group)
"Klara and the Sun"
Kazuo Ishiguro
March 2
Beginning with a gentle pull, "Klara and the Sun" ends with a powerful yank on readers' heartstrings.
Released March 2 by the Nobel Prize-winning author Kazuo Ishiguro, "Klara and the Sun" takes the classic science fiction trope of artificial intelligence running rampant and weaves it into a very human story of love and companionship. Klara, the titular character, is a highly observant "artificial friend" who spends her days in an AF store, hoping that one day a child will choose her to be their companion. And soon enough, Klara gets her wish – Josie, a strong-willed 14-year-old girl with an ambiguous illness, takes Klara home. But as Josie's health worsens, a fully committed Klara aims to help her survive by making a deal with the Sun – the source of Klara's energy and a character in itself.
By stripping back the layers of an increasingly tech-reliant society, Ishiguro leads readers on an unexpectedly emotional tour through the life of an AF.
[Related: Book review: 'Ready Player Two' falters with repetitive plot, troubling undertones]
Stories like "Blade Runner," "Ex Machina" and "Black Mirror" have all shown viewers futures plagued by robots too smart for humanity's own good. But instead of a sensationalized story that overdoes the artificial intelligence motif, Ishiguro masterfully blurs the line between the human and the artificial in a subdued and realistic manner. Although the protagonist is a robot, Ishiguro still captures the melancholy of revisiting past memories and the power of kinship through Klara's perspective, crafting a heartfelt tale with unexpectedly grim twists.
Much like Ishiguro's 2005 novel "Never Let Me Go," "Klara and the Sun" discusses the horrors of possible technological advancements in an eerily offhand manner, almost normalizing the dystopia. In 2005, that horror was cloning humans for the purpose of harvesting organs. Today, Ishiguro envisions a world where affluent parents gamble with their children's lives by editing their genes – a process referred to as "lifting" and forcing them through a phase of potentially deadly illness.
The ambiguity surrounding the dystopia in the novel creates a strange aura of an otherworldly reality, allowing the imagined horrors of technology to unfold. Because hints of society's reality are dropped infrequently in conversations between the characters, readers are often left in the dark in the first half of the book.
The secretiveness – what it means for a child to be "lifted" or why Josie is sick – might frustrate some but remains largely enthralling. Each page brings the reader closer to unraveling the threads Ishiguro ties his story up in, while simultaneously raising even more questions as the plot progresses. It takes patience and faith in the author to stick around and see if the most pressing questions get answered – but rest assured every loose end is eventually tied up.
[Related: Book review: 'A Court of Silver Flames' tells magical story of journey to overcome challenges]
As the protagonist and narrator, Klara shines as brightly as the sun itself. Her uncanny intelligence yet childlike naivete makes for a sympathetic and wholesome character. She may be an android, but she navigates her world almost as though she were human herself, striving to understand the motives behind everyone else's actions. Despite how Josie or other characters mistreat her at times, Klara's forgiveness and devotion to being a true companion are heartwarming – ultimately making the novel's ending even more crushing. Ishiguro takes the concept of the antagonistic and unfeeling AI and transforms it into a being full of compassion, winning the readers' hearts through Klara's humor and sensitivity.
Highlighting her duty as a friend, some of Klara's best moments are those between her and Josie's neighbor and longtime companion, Rick. As an "unlifted" child, Rick faces a lifetime of disadvantages and ostracization despite his clear penchant for engineering.
In working through his personal struggles and searching for ways to help Josie recover, Rick and Klara form a touching bond that eclipses Klara's relationships with any other character. Rick never seems to treat Klara like an inanimate object the way some of Josie's lifted peers do – Rick regards her as an equal and a trusting partner, letting Klara take him along for the ride.
However, Klara's interactions with Josie's family, namely the Mother and the Father, illustrate the complexities of grief and the struggle of navigating an increasingly competitive world. Both of Josie's parents want the best for their daughter, but as Klara uncovers the darkness lying beneath the broken family, the dilemma of how to deal with loss becomes a salient theme underscoring the remainder of the novel.
As moral quandaries arise, both Klara and the reader are forced to contemplate the ethics of this new world. While conflicts begin to stem from technology that is emerging today, the story takes on an almost prophetic tone that makes for a foreboding read.
While the book doesn't take place in an outlandish sci-fi landscape, Ishiguro manages to color Klara's world with striking and warm imagery. The Sun is portrayed as a divine character itself, and the way Ishiguro describes it – its warmth, the vibrant color of its rays and how it touches the world beneath it – constructs a world drenched in nostalgia and natural beauty despite the tragedy within. In this way, the Sun's enduring presence threads themes of never-ending hope throughout the story's bleak world.
In just over 300 pages, Ishiguro delivers a somber prediction of the world to come. But within the gloom lies a story fraught with lessons of humanity and friendship that will warm readers as though the Sun's rays were shining down on them.