Student Simona Konstantinovskaya's passion for thrifting inspires clothing business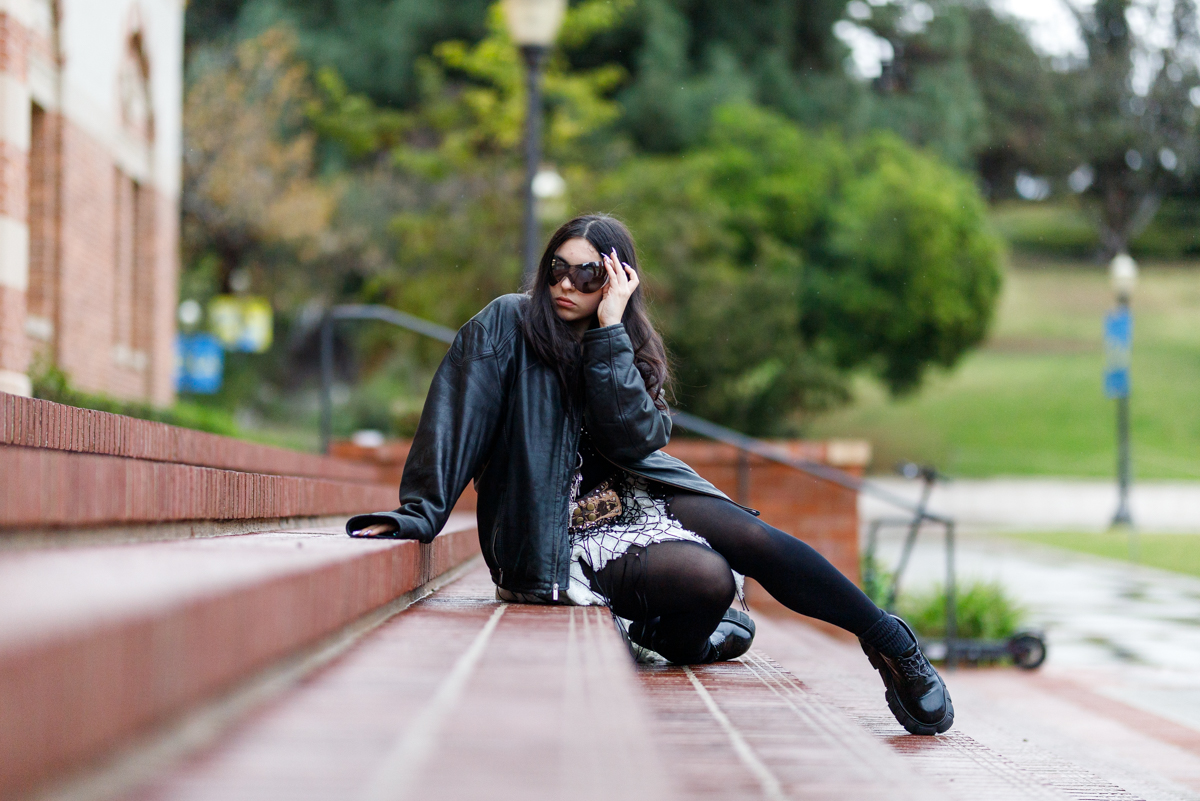 Simona Konstantinovskaya lounges on brick steps. The third-year philosophy student runs an online clothing business called Solar Universe Thrift using Depop and Mercari. (Ethan Manafi/Daily Bruin staff)
The stars aligned for secondhand clothes when Simona Konstantinovskaya created Solar Universe Thrift.
The third-year philosophy student said she is helping customers create their own distinctive looks through her clothing shop, Solar Universe Thrift. Through Depop, Mercari and in-person flea markets, Konstantinovskaya sells secondhand clothes she scouts for online. Konstantinovskaya has been thrifting clothes for herself since 2018, but during the COVID-19 pandemic, she said she found herself with more time and motivation to provide others with rare and sustainable finds. She originally started thrifting to save money and said she has found other unexpected benefits through the activity.
"I really developed a better fashion sense and a bigger understanding of brands and the history of them," Konstantinovskaya said. "It really helped me grow as a person, and I honestly matured a lot from it."
Konstantinovskaya said she began her business selling her own hand-me-down clothes, but when she ran out, she looked to the closets of her friends and family to expand her inventory. When she asked them if they had any items she could sell, she said she was surprised by the amount of vintage European designer items they came up with. Konstantinovskaya said she was able to find vintage pieces in closets unavailable anywhere else, from Jean Paul Gaultier items to a Vivienne Tam crop top.
After emptying her own closet and those of her loved ones, Konstantinovskaya said she began to look online to thrift her pieces. She said she wanted to save the more affordable clothes she found in traditional thrift stores for low-income community members to purchase locally. Through thrifting online, she said she discovered most of her successful finds, which she would not have been able to do in a physical secondhand store.
[Related: Student-run shop Bruin Vintage blends sustainability with fashion-forward clothing]
Konstantinovskaya's friend, third-year world arts and culture student Hannah Cornejo said that prior to Solar Universe Thrift, Konstantinovskaya's personal aesthetic was inspired by fashion trends seen on Pinterest. But as Konstantinovskaya found more unique pieces for her business and started experimenting with her individuality, Cornejo said Konstantinovskaya reinvented her own distinctive style. Konstantinovskaya said developing her personal style has helped her select what to sell at Solar Universe Thrift.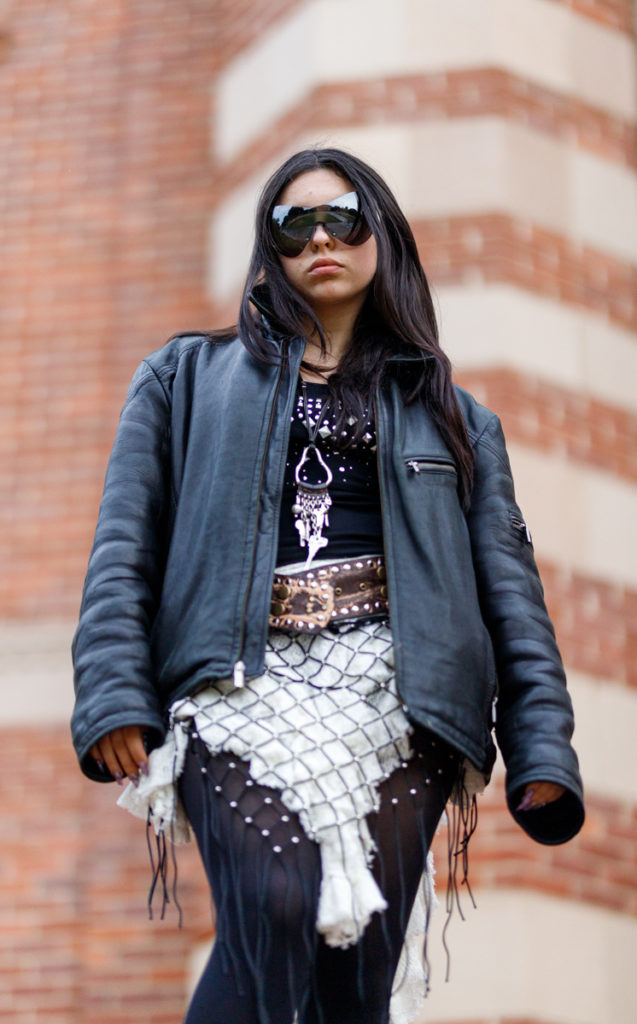 Solar Universe Thrift also turned Konstantinovskaya into an experienced business owner, she said. The most valuable takeaways from the personal growth she has undergone are negotiation skills and a love of marketing, she added. Jeffrey Gutierrez, a third-year data science student and Konstantinovskaya's partner, said it has been inspiring to see her start a small business and use it to get involved in the fashion industry outside of selling clothes. He said in the past few years, she has made a name for herself in the fashion world through Solar Universe Thrift.
"Her story definitely can be seen as a traditional come-up story where you start from nothing and build something out of it," Gutierrez said.
One professional facet Gutierrez said Konstantinovskaya was able to build upon was her connections within the industry. Konstantinovskaya said she received the opportunity to work for an established fashion company after her then-future boss bought a piece of clothing from her business. Without the connection built by Solar Universe Thrift, Konstantinovskaya said she would not have been able to learn about fashion and marketing on a larger scale.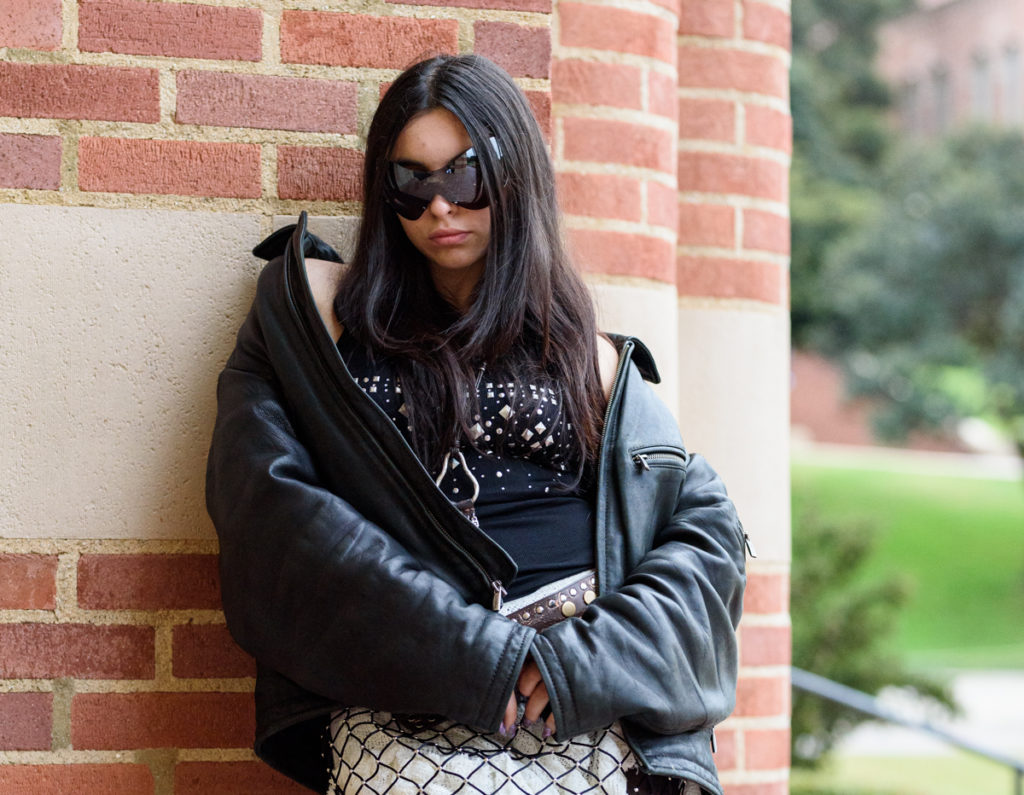 Konstantinovskaya added that her time working at the company alongside industry professionals has also inspired her own personal fashion style, in addition to thrifting clothes to sell for her business. Her other inspirations include fashion influencer Lin Mick and individual items and settings that randomly spark her creativity in her everyday life, she said.
[Related: FAST 2022: Ashley Chen experiments with fluidity of style in zodiac sign designs]
"I do have a lot of fashion inspirations," Konstantinovskaya said. "I feel like I find fashion inspirations in so many ways. It could be a backdrop, or it could be just a piece of clothing, and my mind will just build around it."
As for the future of Solar Universe Thrift, Konstantinovskaya said she is unsure which path she wants to take with her business, as she does not want to give it up entirely, but also knows it will not be her only job. She said she predicts she will always keep it around as a fun, low-stress hobby. But with the personal and professional experience she gained from running her business, she said she knows she wants to keep fashion in her future through product design or brand marketing.
"I do think there is a lot to be done within the fashion industry," Konstantinovskaya said. "There's so much to do, there's so much that needs to be done and I want to take that step."