Film review: 'Aftersun' illuminates nuanced father-daughter dynamic in nostalgic haze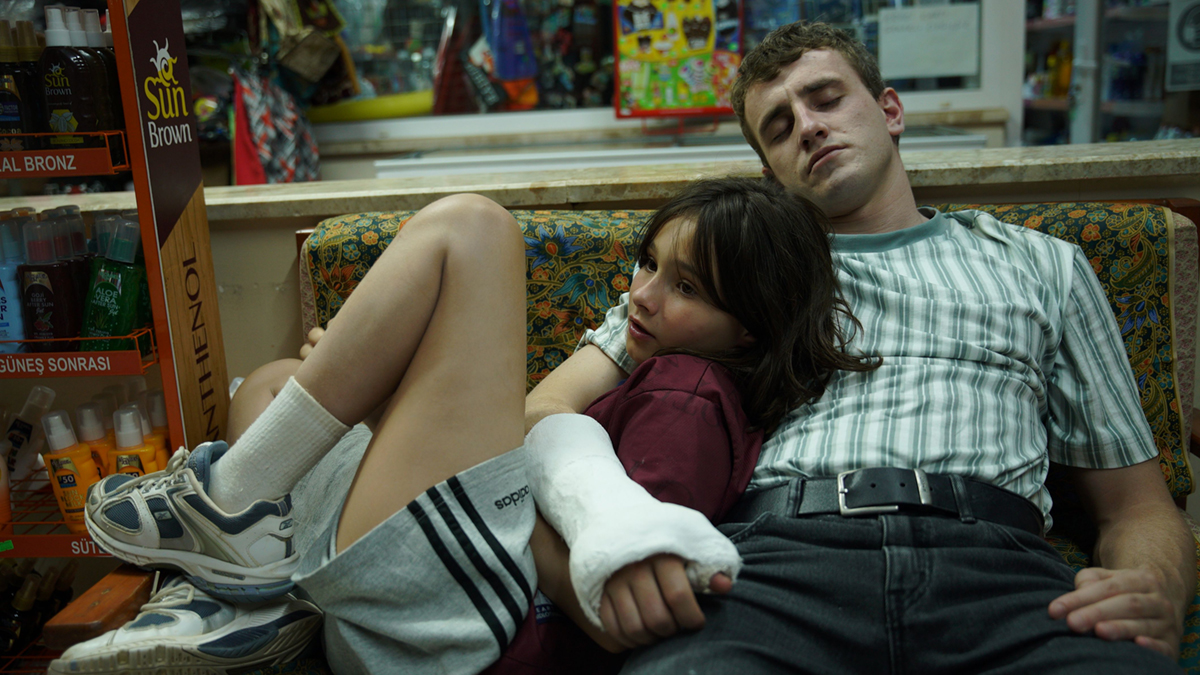 Frankie Corio (left) and Paul Mescal (right) play father-daughter duo Sophie and Calum in A24's "Aftersun." Released Friday, the film was written and directed by Charlotte Wells. (Courtesy of A24)
"Aftersun"
Directed by Charlotte Wells
A24
Oct. 21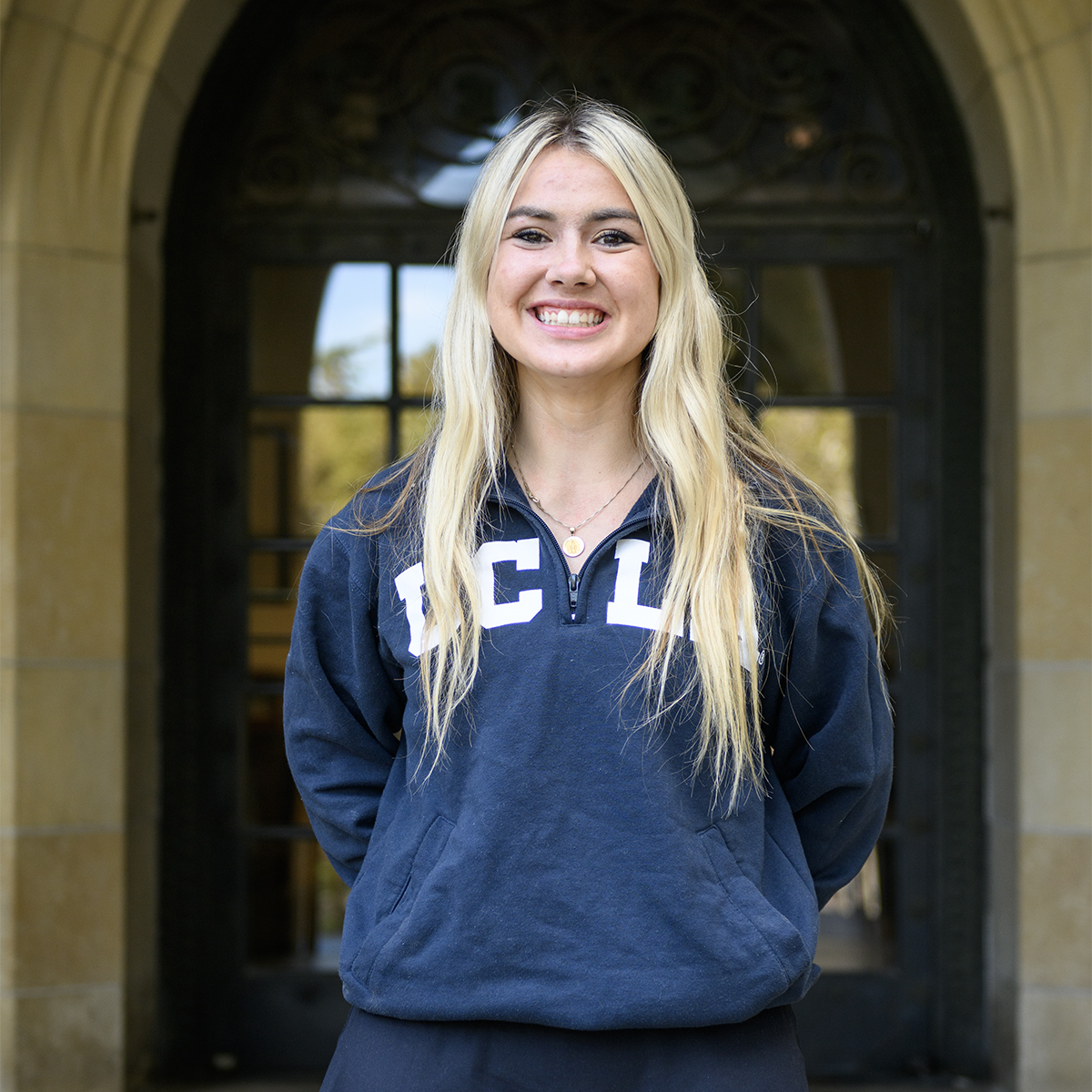 This post was updated Oct. 23 at 8:10 p.m.
​​​​Equally endearing as it is devastating, "Aftersun" refuses to be a fading memory.
Written and directed by Charlotte Wells, the filmmaker's feature-length debut chronicles father-daughter duo Calum (Paul Mescal) and Sophie (Frankie Corio) and their vacation to a Turkish resort. Spanning from a bus ride to the hotel to Sophie's flight home, "Aftersun" traverses through Sophie's most salient memories of her father and friend. The film initially presents itself as a sweet, touching tale, wholesome and enjoyable in its simplicity – a credit to Mescal's and Corio's performances.
While this characterization rings true for portions of the film, Mescal's rawness and Wells' masterful direction slowly and subtly unveil a more complex narrative as the film's truths and tragedies bubble up beyond the surface of its glittering ocean views. In the intimate look at a young father trying to do his best, Wells examines the bond between parent and child and the impenetrable nature with which people often view the ones they love most.
[Related: Film review: 'Amsterdam' wastes high-profile talent on flimsy, uninspired plot]
These strategic directorial decisions include the interweaving of traditional cinematography with the trip's eclectic, less decipherable modern remnants, consisting of pixelated miniDV footage and a memorable polaroid shot. In one scene, Sophie attempts to interview Calum with a camera about his younger self's hopes and dreams, but he uncomfortably refuses. As the precocious Sophie turns off the camcorder, she continues chatting with her father and persistently declares, "I'll just record it with my little mind camera."
Careful moments like this cement the film's mix of visually clouded and clarified footage as delicate, intentional and more than an attempt at an offbeat aesthetic. Rather, as Wells unravels the sometimes complementary, other times dueling truths of Sophie's idealized mental pictures and reality, she synthesizes her exploration of which childhood memories cut the deepest in a way that is truly triumphant for a directorial debut.
As Sophie and Calum jubilantly swim, hike, dance and scuba dive, Corio is energetic and thoughtful in her portrayal of the curious, insightful 11-year-old. Likewise, Mescal is equally charming and vulnerable, affectionately taking in Sophie's thoughts and questions. Calum and Sophie's bond is partially strengthened by their shared youthfulness, and the two are even mistaken for siblings by fellow resortgoers early in a poolside scene. This dynamic fuels warm moments of levity and goofiness orchestrated by Calum, such as making Sophie laugh from jokes at the expense of their tour guide and pulling pranks at a resort dinner show.
However, unlike the consistent energy of Sophie, Calum's lightness comes and goes, tied down by an unspoken, enigmatic heaviness revealed through cracks in the picture-perfect vacation. While the experiences that have impacted Calum's mental health are peeled back only slightly for both the audience and the observant yet uncertain Sophie, Mescal delivers a heartbreaking, illuminating performance. Through intimate direction and gutting writing, Wells effectively crafts a portrait of Calum's clashing desires as he tries to lovingly tend to his child while neglecting to care for himself.
In addition to Calum's struggles, dispersed glimpses show adult Sophie analyzing and reflecting upon the now-decades-old home footage. By bringing her exploration of childhood memories to present-day Sophie's perspective, Wells proposes the question of whether these fond flashbacks glisten quite as much under the scrutiny of adulthood. It forces the viewer to ponder whether this version of Sophie looks back upon the scattered videos of her loving father with resentment, guilt, longing or something in between.
[Related: Film review: Discordant adaptation of 'Where the Crawdads Sing' waters down important themes]
Gracefully supplementing the film's raw, saturated glow, Wells opts for a soundtrack just as colorful and vulnerable – including tracks such as Blur's "Tender" and The Lightning Seeds' "Lucky You." But Wells reserves her most crushing, creative needle drop for the film's penultimate scene, set to David Bowie and Queen's "Under Pressure." Despite being a masterpiece for its abstract visual choices and emotional sharpness, this inventive closing ushers viewers into a seemingly dissatisfying, imperfect resolution, likely to leave audiences questioning its implications for present-day Sophie and Calum.
But "Aftersun" is not meant to take place in the perfect, rose-tinted perspective of a "mind camera." By clearly concluding the film in the past but leaving the present open to interpretation and uncertainty, Wells creatively relegates viewers to Sophie's perspective. Here, she immerses audiences in a childlike perspective, with no choice but to look back and grasp for clues in the subtleties of the pure yet complicated relationship they've become tethered to over the last hour and a half.
And with this style of complex, heartfelt storytelling, the images of "Aftersun" burn bright long after its credits roll.
Paxton is the 2022-2023 music | fine arts editor. She was previously an Arts contributor from 2021-2022. She is also a third-year psychobiology student from Morgan Hill, California.
Paxton is the 2022-2023 music | fine arts editor. She was previously an Arts contributor from 2021-2022. She is also a third-year psychobiology student from Morgan Hill, California.