Film review: 'Amsterdam' wastes high-profile talent on flimsy, uninspired plot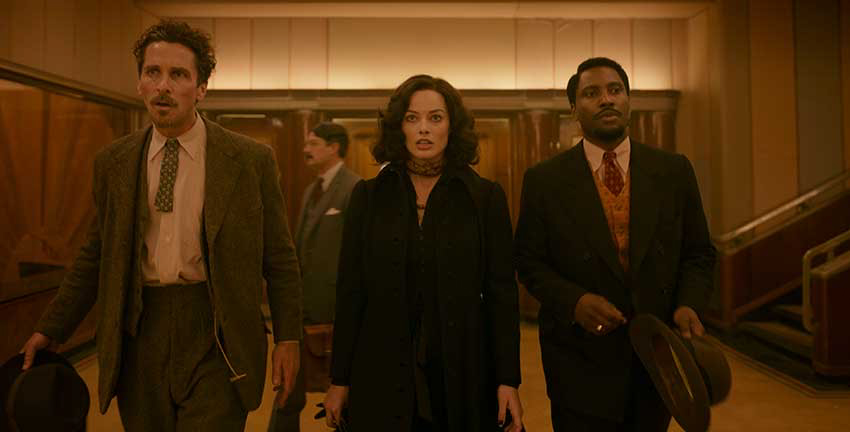 (From left to right) Christian Bale, Margot Robbie and John David Washington play Burt Berendsen, Valerie Voze and Harold Woodman in David O. Russell's "Amsterdam." The comedic murder mystery film was released Oct. 7 and was inspired by real life historical events. (Courtesy of 20th Century Studios)
"Amsterdam"
Directed by David O. Russell 
20th Century Studios
Oct. 7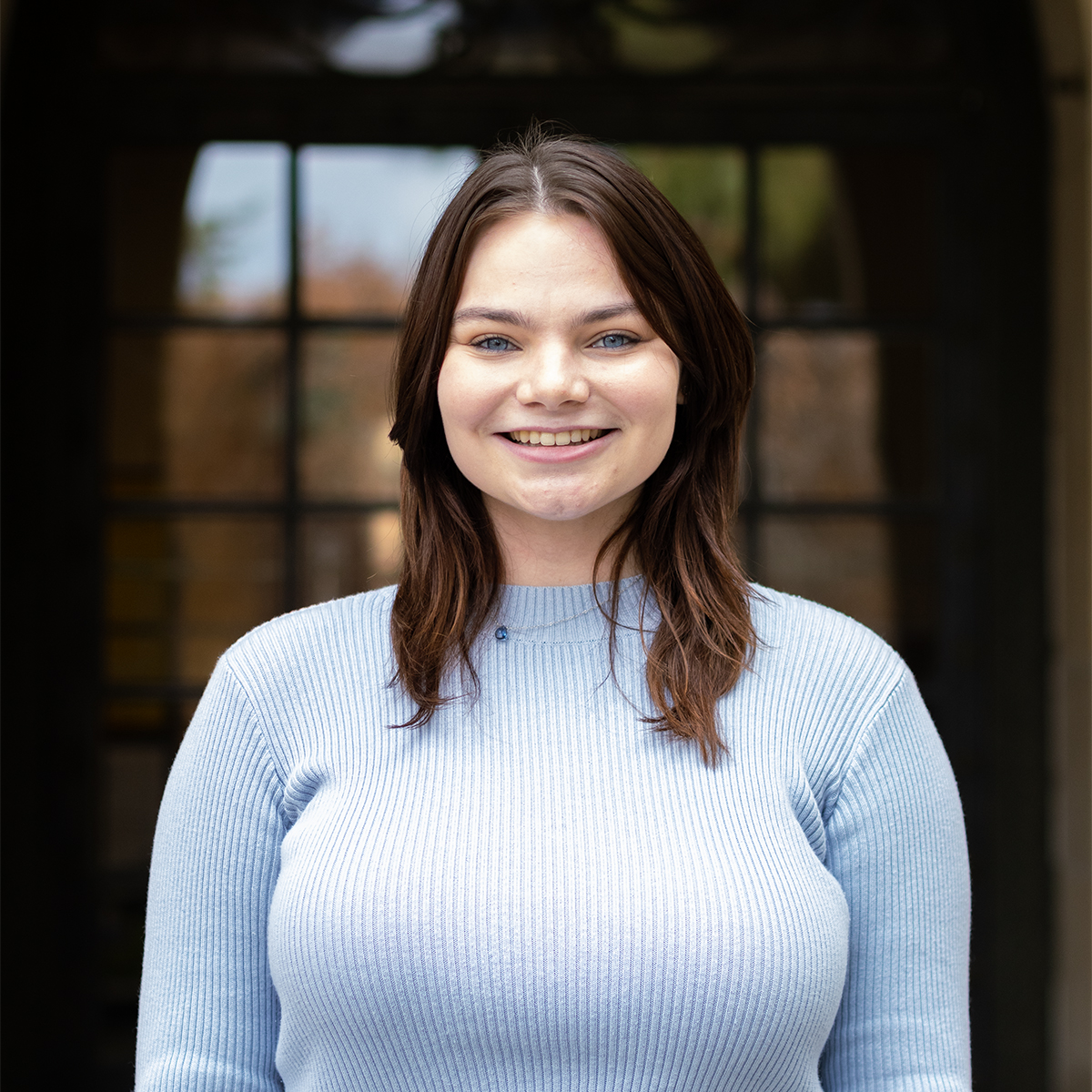 Warning: spoilers ahead.
Despite its title, "Amsterdam" went all over the place.
Released theatrically Oct. 7, David O. Russell returned to the big screen with an ambitious story inspired by historical events cloaked as a comedic murder mystery. These elements give a skilled filmmaker much to work with in crafting an entertaining narrative that audiences and critics alike can sink their teeth into. But in Russell's hands, the film runs wild – and not in the charming way the trailer had presented the zany ensemble piece. With the exception of the production design, Russell clearly relied on his all-star cast to sell "Amsterdam" as a box office contender without the direction and writing to back it up.
[Related: Film review: Jordan Peele's 'Nope' provides unsettling commentary with strong execution]
The film cheekily plays on the fact that it is a fictionalized historical account, with its opening title slide reading, "A lot of this actually happened." It then sets the scene by showing another black screen with the time and place of 1933 New York displayed to lazily but effectively ground viewers into the film's setting. Through voice-over narration, audiences are introduced to Christian Bale's Burt Berendsen, a wacky physician treating World War I veterans like himself with experimental drugs he concocted.
Jumping right into the thick of it within the first five minutes, Burt meets with his friend, fellow veteran and lawyer Harold Woodman (John David Washington). Harold asks him to perform an autopsy on their regiment general on behalf of the general's daughter, Liz Meekins (Taylor Swift), as she suspects he died of foul play. The plot naturally progresses like that of any murder mystery; Burt finds evidence that the deceased might have been poisoned, but when he and Harold meet with Liz to relay this information, she is pushed into the street and killed by an oncoming vehicle before she can reveal more than she already has.
Seeing what was clearly a CGI-generated Swift unexpectedly trampled by an old-time car was easily the most ridiculous part of the entire film. But it was for that exact reason that it was also the most amusing moment. It ultimately demonstrated that "Amsterdam" would have been far more entertaining had it leaned into this farce instead of sheepishly toeing the line by creating comedically awkward moments inside serious ones.
With a rather simple plot overcomplicated by Russell's writing, the director forces viewers to reach an understanding of the story's nonlinear structure by abruptly cutting to different sequences to present necessary background information. However, the first instance finally showed Burt and Harold's friendship origin story and the "aha" moment as audiences learn the significance of the film's title. Amsterdam is where Burt, Harold and unconventional nurse Valerie (Margot Robbie) have the time of their lives right after the war ends.
Watching Bale, Washington and Robbie interact with each other and other notable actors such as Robert De Niro, Rami Malek, Anya Taylor-Joy, Michael Shannon, Mike Myers and Zoe Saldaña was the movie's one and only redeeming quality. However, these talents were severely underutilized – they never got the chance to truly demonstrate their level of talent and skill with the superficial material they were given. For instance, audiences could not truly buy into Harold and Valerie's romance since it came across as a throwaway effort at a secondary plot. But it was Washington and Robbie's performances alone that allowed audiences to, once again, reach to believe their relationship.
On the other hand, the production design, while not revolutionary, transported viewers to 1930s New York through the realistic feel of its sepia coloring and period costumes and sets. However, the cut-up organs seen in the autopsy scene and the veterans' bloody wounds when Bert and Harold first meet Valerie felt too real, as they were rather jarring moments of gore, doubling as nonsensical attempts – given genre expectations – of adding shock value.
[Related: Film review: Metatextuality meets memory in sequel film 'Souvenir: Part II']
A runtime of 134 minutes is too long for a film that spends a disproportionate amount of time on aimless aspects of the story. The film was further spoiled by a rushed conclusion to messily tie loose ends and it never feeling like characters were in any real danger. What Russell managed to successfully accomplish was bring together the biggest stars – which he still overshot with suspended closeups when introduced – for a far-fetched flick in almost every sense of the word. Though, he did build a central friendship between the trio that genuinely came alive onscreen, so he at least did the bare minimum.
Hopefully, the cast had a laugh while filming together for more than one reason.
Jones is the 2022-2023 Arts editor. She was previously an Arts staff writer from 2021-2022. She is a fourth-year psychology student from Las Vegas.
Jones is the 2022-2023 Arts editor. She was previously an Arts staff writer from 2021-2022. She is a fourth-year psychology student from Las Vegas.