Theater Review: 'Jagged Little Pill' tackles powerful themes while maintaining comedic timing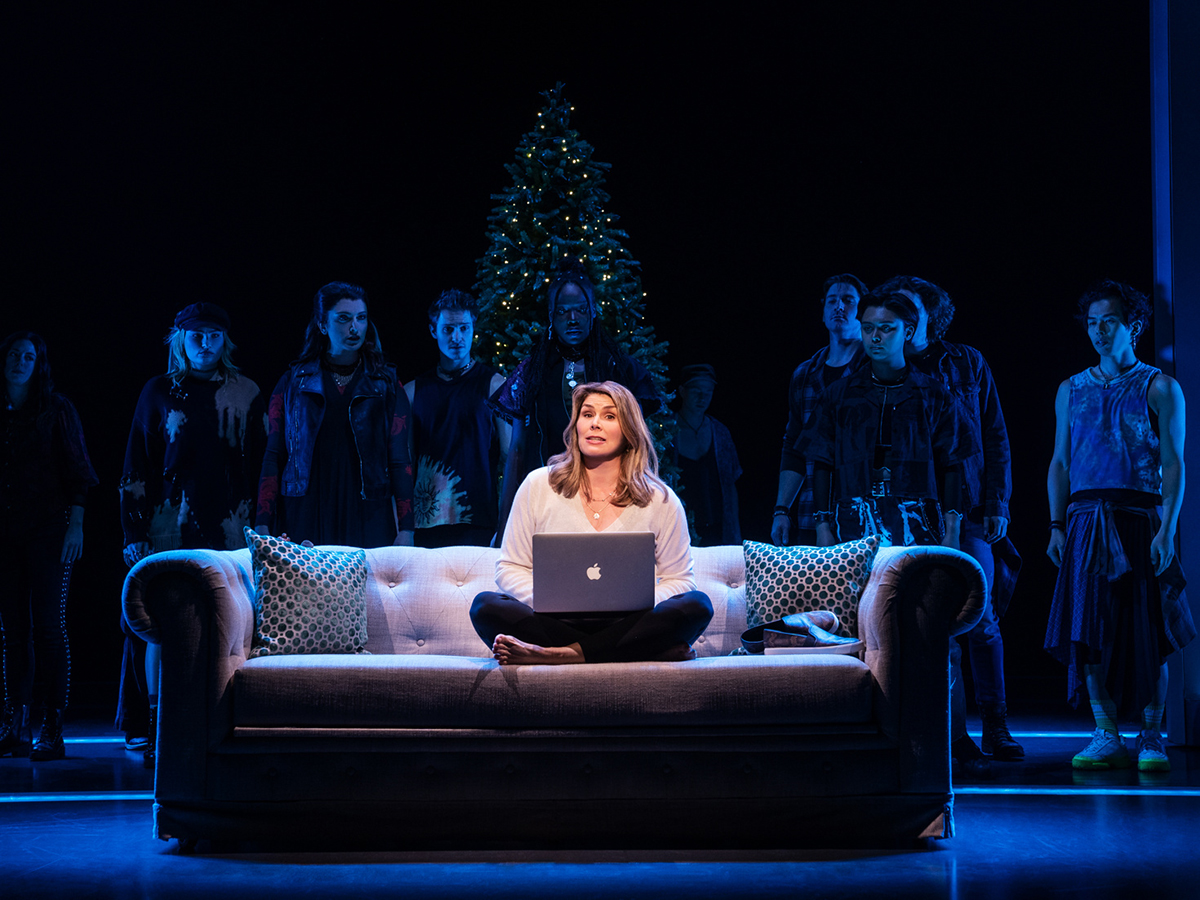 Heidi Blickenstaff (middle), reprising her role as Mary Jane Healy in the national tour of "Jagged Little Pill," sits on a couch. The show will run until Oct. 2 at the Hollywood Pantages Theatre. (Courtesy of Matthew Murphy)
"Jagged Little Pill"
Sept. 13 - Oct. 2 
The Pantages Theatre
$39-149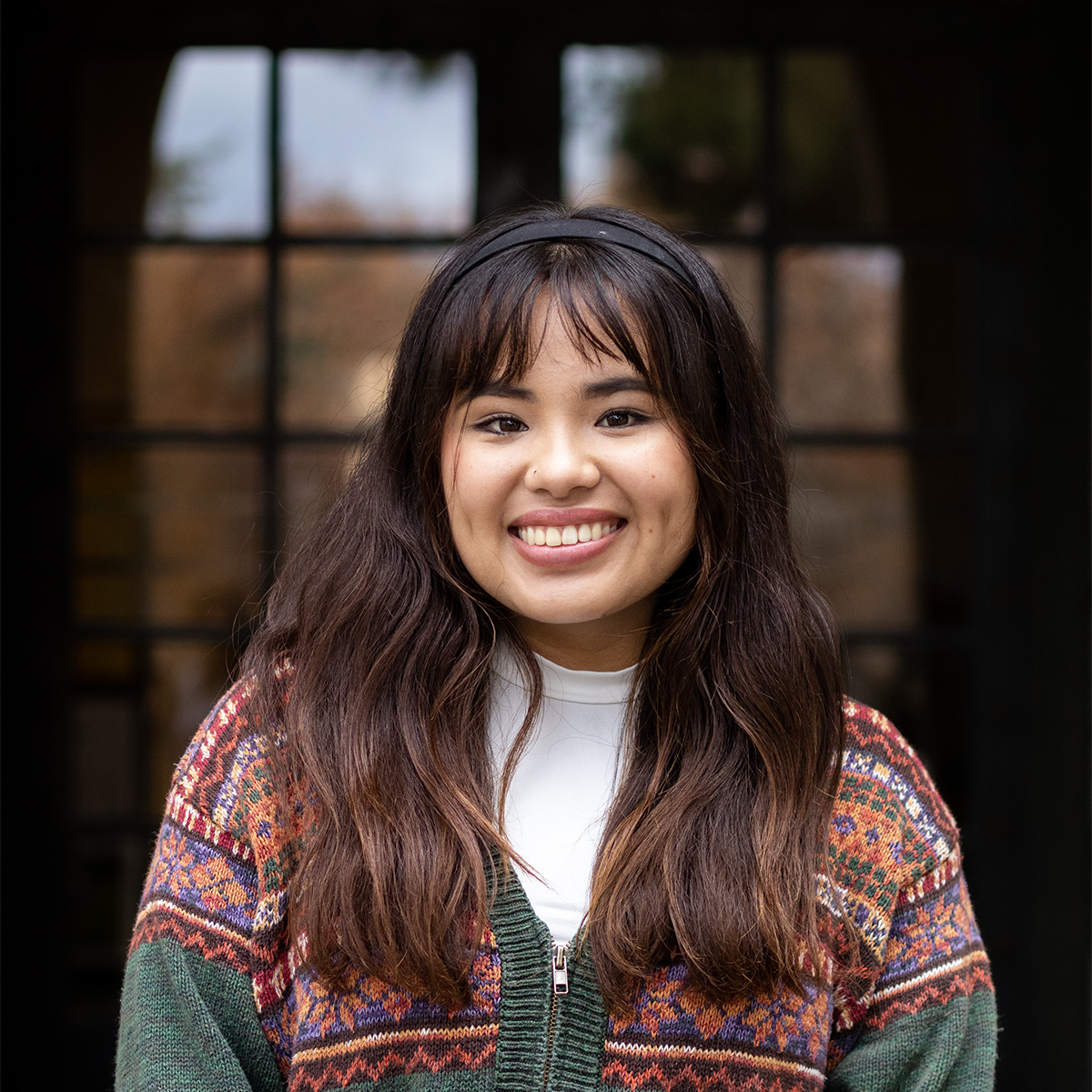 This post was updated Sept. 25 at 9:03 p.m.
As she once did in 1995, Alanis Morissette has audiences falling head over heels for "Jagged Little Pill."
The jukebox musical, composed of the '90s icon's album of the same name, is running at the Hollywood Pantages Theatre until Oct. 2. The musical follows the seemingly perfect lives of the Healy family, including the failing marriage of parents Mary Jane "MJ" (Heidi Blickenstaff) and Steve (Chris Hoch), along with siblings Frankie (Lauren Chanel) and Nick (Dillon Klena). Combining humor and Morissette's fiery discography, "Jagged Little Pill" delivers tears, laughs and discomfort in an engaging yet timeless story of addiction, rape culture and self-discovery.
Setting the stage afire with an exuberant tone, the performance opens with a view of the orchestra – which is more reminiscent of a rock band – on an above-stage balcony and the company jumping along to "Overture." Then begins the opening monologue of MJ as she writes her annual Christmas card, speaking on her family's accomplishments while also hinting at their unseen individual issues.
[Related: Theater Review: 'Moulin Rouge! The Musical' misses mark with love story despite familiar visuals]
In both the opening number and monologue, "Jagged Little Pill" establishes dysfunctional family dynamics and characters hiding repressed trauma – a typical foundation of many musicals such as "Next to Normal," "Dear Evan Hansen" and "Rent." But as the show progresses, "Jagged Little Pill" sets itself apart as a category unto its own because of its modern relevancy.
When it comes to jukebox musicals, many struggle with performing songs as mere accessories that are unrelated to the progression of the overall narrative, but "Jagged Little Pill" overcomes this hurdle. Between the powerful themes tackled, Morissette's meaningful songwriting and alternative-rock instrumentals, the album serves as a strong accompaniment to the script and overall show. Along with added harmonies to make her songs more suitable for a stage show, these elements formed one homogenous, joyous and heartbreaking performance.
While the main cast is adequate and stands its ground throughout the whole performance, Blickenstaff and Jade McLeod arguably carry the entire show on their backs. Putting on a façade of a put-together suburban mother, Blickenstaff balances the struggles of a woman overcoming opiate addiction and sexual trauma with impeccably executed comedic timing.
Likewise, McLeod shines as Jo, Frankie's sardonic "best friend with benefits," whose religious mother refuses to accept their sexual and gender identity. In particular, McLeod raised the Pantages roof with an anger-fuelled, jealous rage, belting "You Oughta Know" and rightfully earning them a mid-performance standing ovation.
In addition to Blickenstaff and McLeod, the captivating ensemble stole the show as a commanding unit of humor and evocative movement. With witty comments and line delivery made by MJ's stereotypical SoulCycle-ing, gossip-loving mom posse, a high school teacher desperate for retirement and overly critical classmates, the crowd erupted into laughter no matter how small the character was.
As a whole, the ensemble not only fuels the comedic snippets, but also the underlying message the musical conveys. Combining hip-hop and contemporary lyrical styles, the chorus performed hauntingly mesmerizing choreography complementary to the emotive subjective matter. They also assisted as a brilliant thematic tool, both physically and metaphorically, as each lead character had a corresponding ensemble member representing the aspects of their lives they keep hidden from the outside world.
[Related: Theater review: 'Power of Sail' at Geffen Playhouse deftly conveys harmful effects of ignorance]
Despite the obvious strengths in the writing and staging, one of the weaker aspects of the production was the mishandling of Frankie, an outspoken, bisexual Black girl adopted by a white family. While all of the other characters seemingly made peace with their inner demons, Frankie and her complex relationship with Jo felt cast aside for her underwhelming romance with the new boy in town, Phoenix. Her character overall felt like a mere stereotype of the rebellious teenage girl contrasting her overly praised, Ivy League-bound brother Nick, rather than a powerful representation of the changing times and a young woman exploring her sexuality.
Overall, Morissette's album – powered by the tumultuous experience of a woman growing up amid the chaos of the entertainment industry – was a brilliant selection for the narrative base of a musical. "Jagged Little Pill" remains a powerful tale, addressing issues that are now more important than ever to highlight. It is a rare treat to experience an original musical explore a story of such relevant topics yet still incorporate grace and humor that do not water down its importance.
And by the final curtain call, the audience will have learned that everyone holds the power to heal and live as their true selves.
Sajor is the 2022-2023 theater | film | television editor. She previously served as an Arts contributor from 2021-2022. She is a second-year communication student.
Sajor is the 2022-2023 theater | film | television editor. She previously served as an Arts contributor from 2021-2022. She is a second-year communication student.