Theater review: 'Power of Sail' at Geffen Playhouse deftly conveys harmful effects of ignorance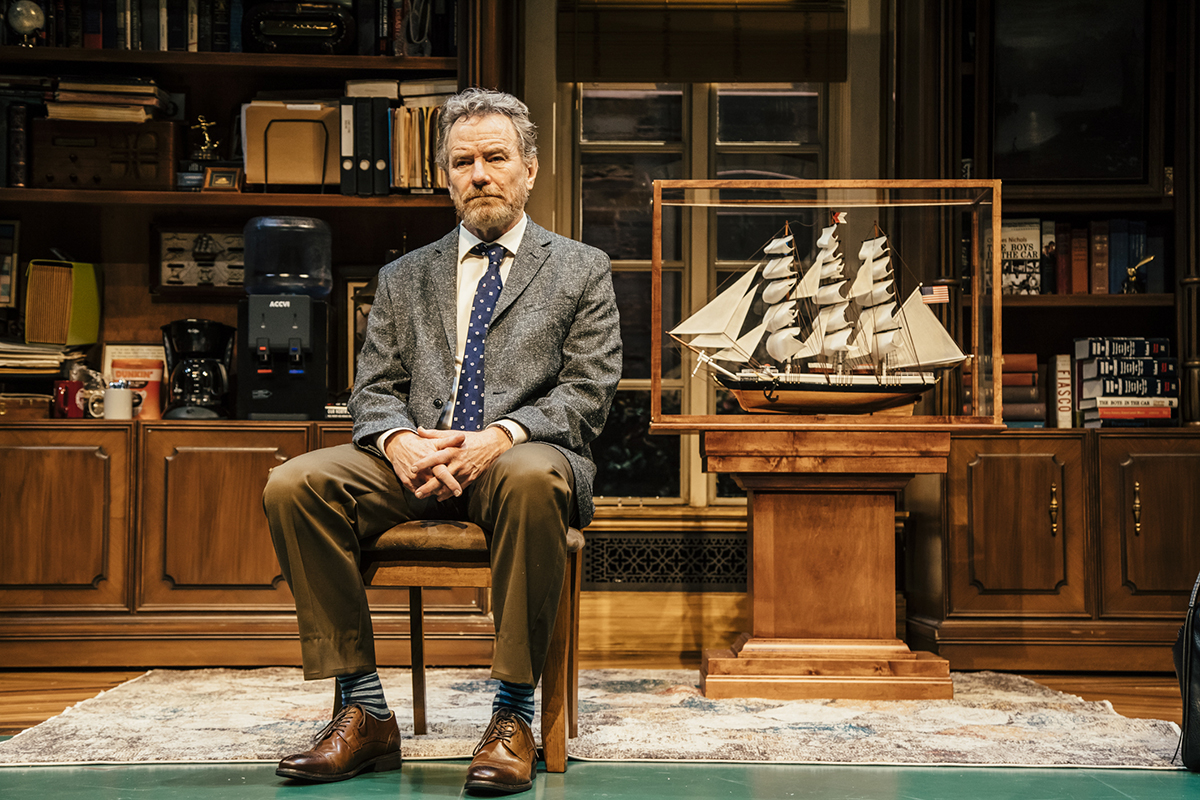 Bryan Cranston plays Professor Charles Nichols in "Power of Sail" at the Geffen Playhouse. (Courtesy of Jeff Lorch)
"Power of Sail"
Directed by Weyni Mengesha
Geffen Playhouse
Feb. 8 – Mar. 20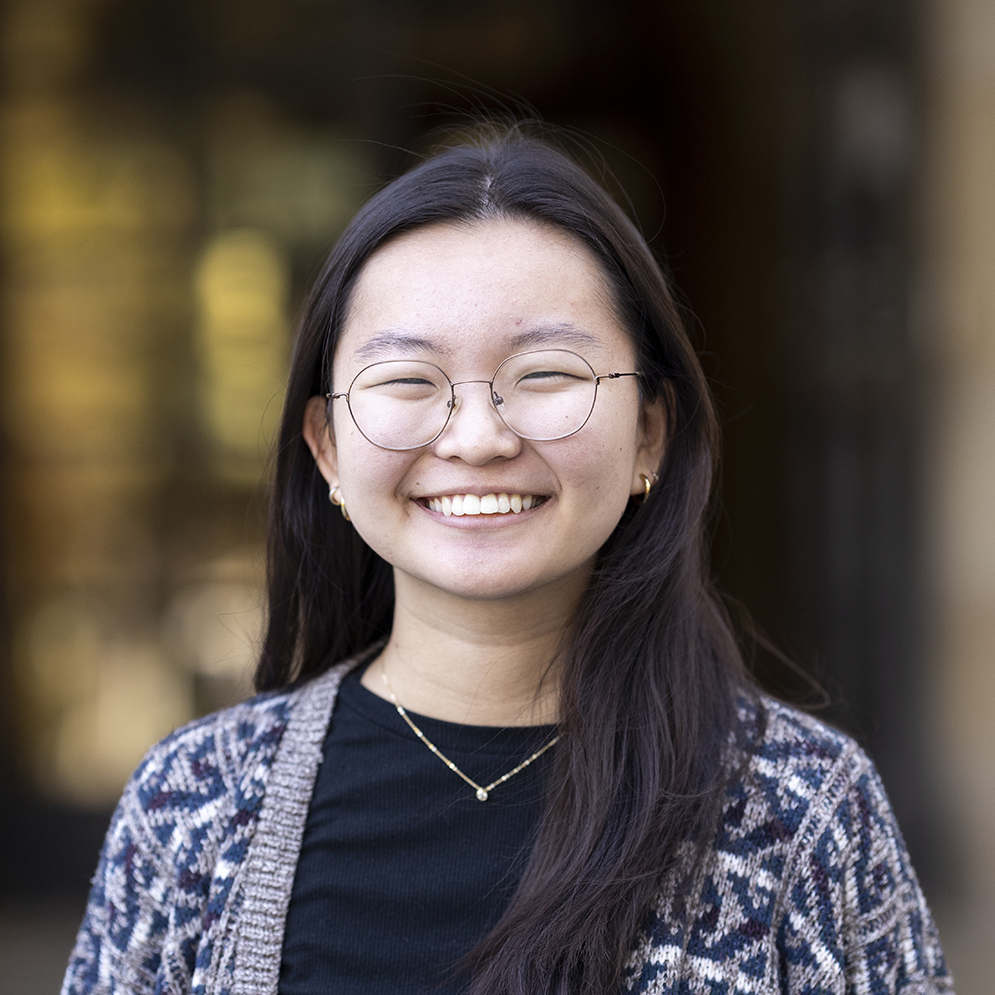 Warning: spoilers ahead.
In the stormy waters of hate speech, "Power of Sail" boldly navigates its path.
Running until March 20, the Geffen Playhouse's current production follows Harvard professor Charles Nichols (Bryan Cranston) as he faces the repercussions of inviting white nationalist Benjamin Carver to speak at his prestigious symposium in the name of free speech. Centered around contemplative dialogue and captivating performances by its well-rounded cast, "Power of Sail" offers an engaging, critical look at expression and white privilege against the backdrop of an academic institution.
Scene one opens in Nichols' office, lined with book-crammed shelves and piles of papers, as a cautious Charles peeks out the window and listens to the sound of angry protesting students. In an effort to launch some damage control, Dean Amy Katz (Amy Brenneman) urges Charles to revoke Carver's invitation and write a statement, a suggestion Charles stubbornly declines.
Despite his students' disapproval and warnings from peers such as Amy and Baxter Forrest (Brandon Scott), a Black scholar and Charles' former pupil, Charles is unshakeable in his philosophy that, "The answer to hate speech is more speech," and groans about the younger generation's increased sensitivity creating a dying republic. From Charles' bull-headed desire to publicly take Carver down himself to his unwillingness to take the advice of his colleagues, Cranston convincingly depicts a privileged, prideful white man who insists he knows exactly how the world works.
This is not to say that Charles is merely a selfish white villain, and the play makes sure to not characterize him as such. Rather, Charles' adamance in inviting Carver reveals his subconscious blindness to the consequences of tolerating hate speech, which he can only afford through his own white male privilege. But as the play progresses, Charles is forced to face the penalties of this ignorance after a student is physically harmed while protesting a meeting Charles has in Carver's compound.
[Related: 'Power of Sail' challenges perspectives, examines white nationalism in academia]
After moving through the story linearly, mainly through Charles' perspective, the play then reverses in time to portray the perspectives of other characters, namely two of Charles' graduate students Maggie (Tedra Millan) and Lucas (Seth Numrich), as well as Baxter and Amy. To convey what could be a confusing concept, the play resourcefully portrays the characters walking along a turning platform that rotates the sets in a creative representation of both the shifting setting and time.
During these flashback scenes, the cast expertly presents heightened desperation and emotionally heavy performances as Baxter, Amy and Maggie continue their efforts to prevent Carver's lecture. The play's clever utilization of the linear-to-backward timeline simultaneously gives glimpses of the other characters' perspectives and reveals the series of events that led up to the climax seen earlier in Charles' point of view.
Aside from breaking down Charles' cloudy, privileged perspective, the play also sheds light on the generational differences in activism. While Charles initially mocks the concept of "Safe Space Meets" and Amy regrettably sweeps issues under the rug to protect the university's funding, Maggie is consistently vocal in protecting the students and settles for nothing less than proper justice. This representation of multiple generations beautifully celebrates the tenacity and boldness of the youth, as younger characters, despite receiving criticism for being too sensitive and getting offended too easily, are ultimately fighting for all people to feel safe, heard and respected at their institutions.
[Related: Graduate student explores grief, illness with levity in play 'Still Harvey Still']
On the other hand, Charles is more interested in protecting his own relevance – which he disguises as a battle to preserve free speech. This is illustrated through the metaphor of the power of sail, a nautical law stating that a vessel with the power of motor must grant the right of way to the vessel under the power of sail. Albeit not the most clearly communicated metaphor, the audience is reminded of Charles' recklessness with his privilege as one of the main props is a model boat in the center of his office. While Charles was in a position to grant access to discourse at a prestigious university, he gives this access to a hateful, violent voice and ultimately loses his power of motor.
With a gripping, emotional performance by Cranston as Charles deals with the repercussions of his ignorance, "Power of Sail" examines the dangers of leaving privilege unchecked. By telling the story of a man who seeks to do good on his own terms – something many might be able to empathize with – the play leaves audiences to question and ponder their own positions of power. Reflective and rich in thought-inspiring dialogue, "Power of Sail" is a story that's bound to challenge viewers of all ages and backgrounds.
And after a turbulent journey, perhaps a more harmonious society waits at the end of the course.
Yun is a senior staff writer for Arts & Entertainment. She was previously the Theater | Film | Television editor from 2021-2022 and an Arts reporter from 2019-2021. She is also a fourth-year communication and Asian American studies student.
Yun is a senior staff writer for Arts & Entertainment. She was previously the Theater | Film | Television editor from 2021-2022 and an Arts reporter from 2019-2021. She is also a fourth-year communication and Asian American studies student.