'The Undergraduate' provides an intense rebuke to college movie cliches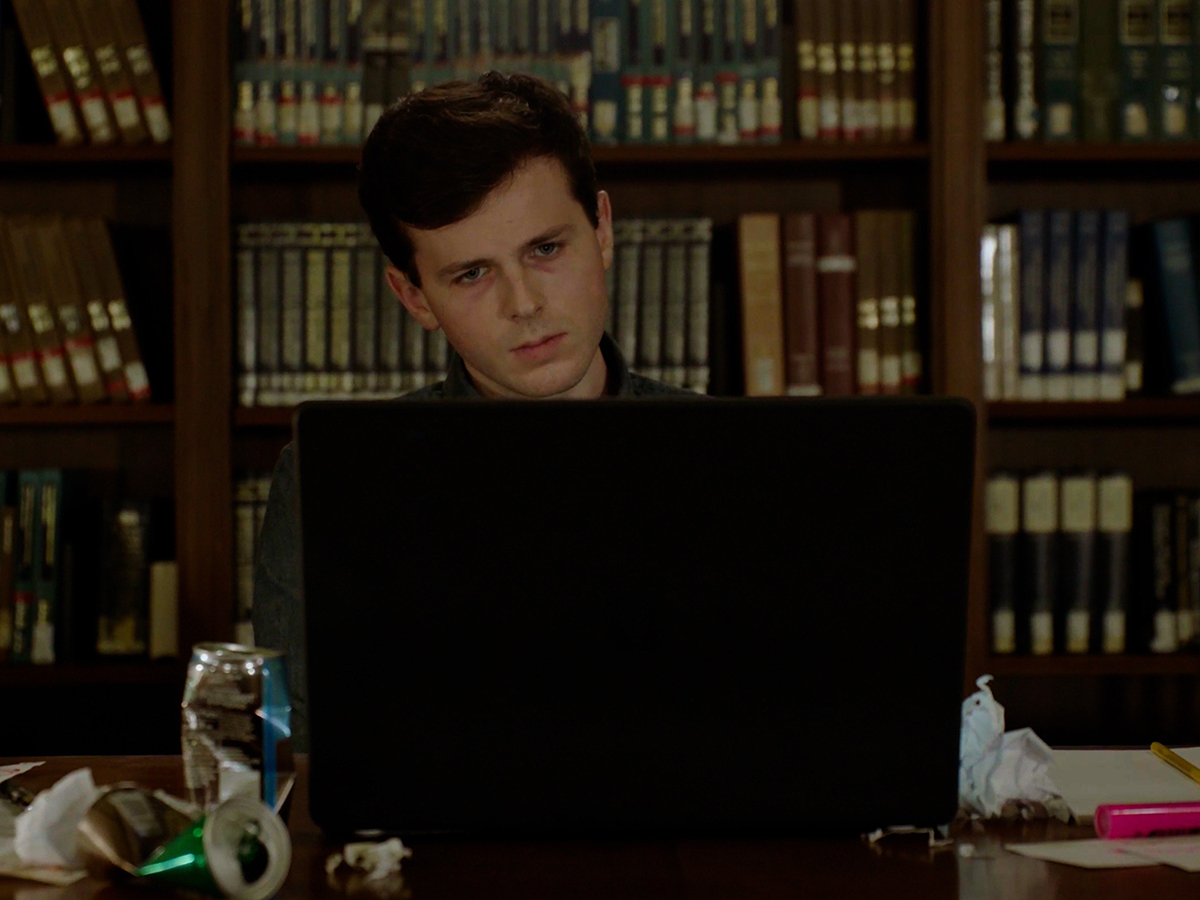 Starring Chandler Riggs as Henry Hewitt, "The Undergraduate" follows a stressed out college student as he races to complete his physics exam. (Courtesy of Joshua Gravitt)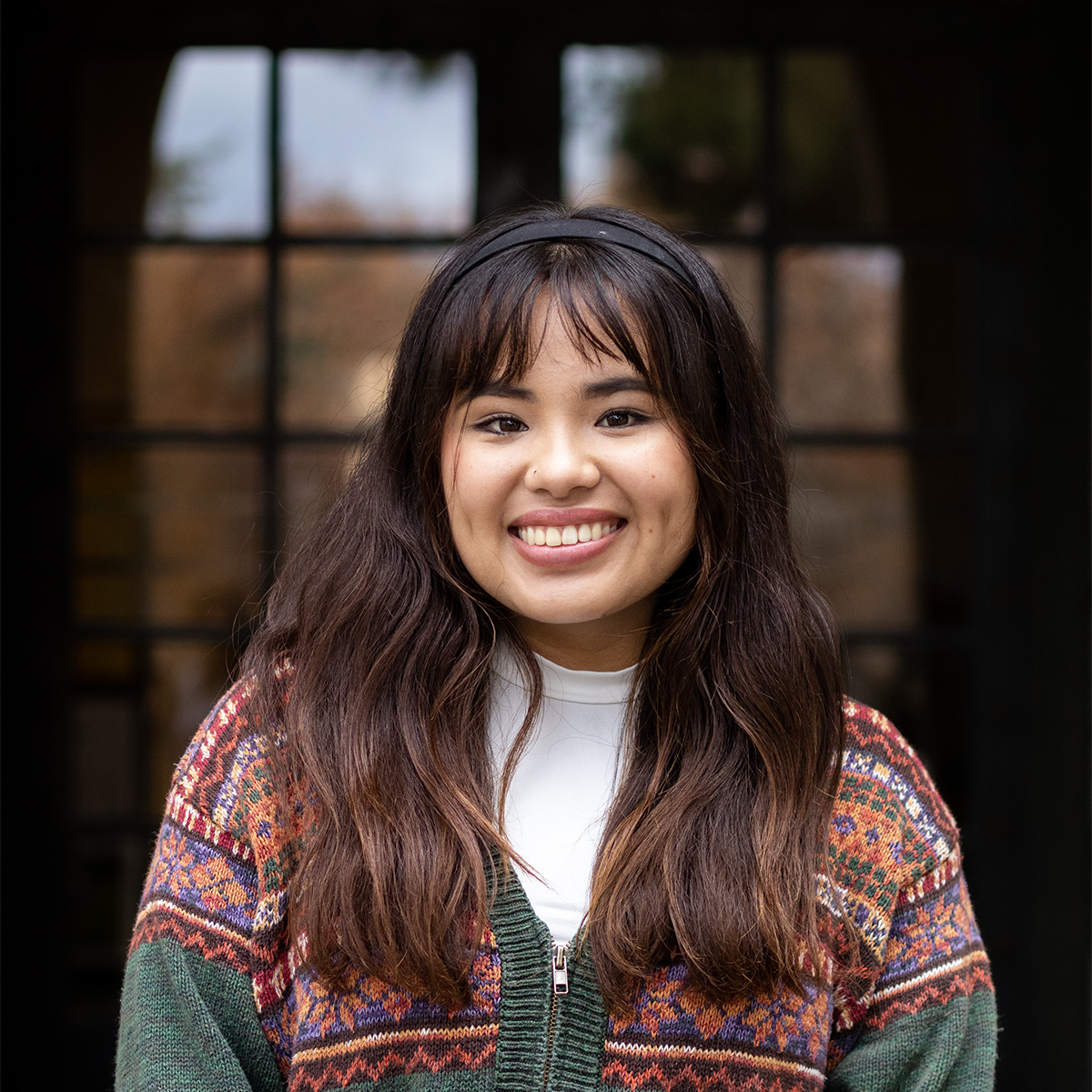 Sept. 16, 2022 10:20 a.m.
This post was updated Sept. 27 at 9:26 p.m.
"The Undergraduate" is putting college cliches to the test.
Written and directed by Anthony Alyassi, the short thriller follows a college student named Henry in a frenetic race to complete a physics exam. Cinematographer and rising fourth-year mathematics student Joshua Gravitt said while most of his previous film experience has been as an editor, he wanted to take a hands-on approach to reveal the realities of the culture among higher educational institutions portrayed in "The Undergraduate."
"I've also been really interested in being on set and having more involvement with the camera and the visual look of things on set," Gravitt said. "I was also really passionate about this story, so I wanted to make sure it was told in the best possible way."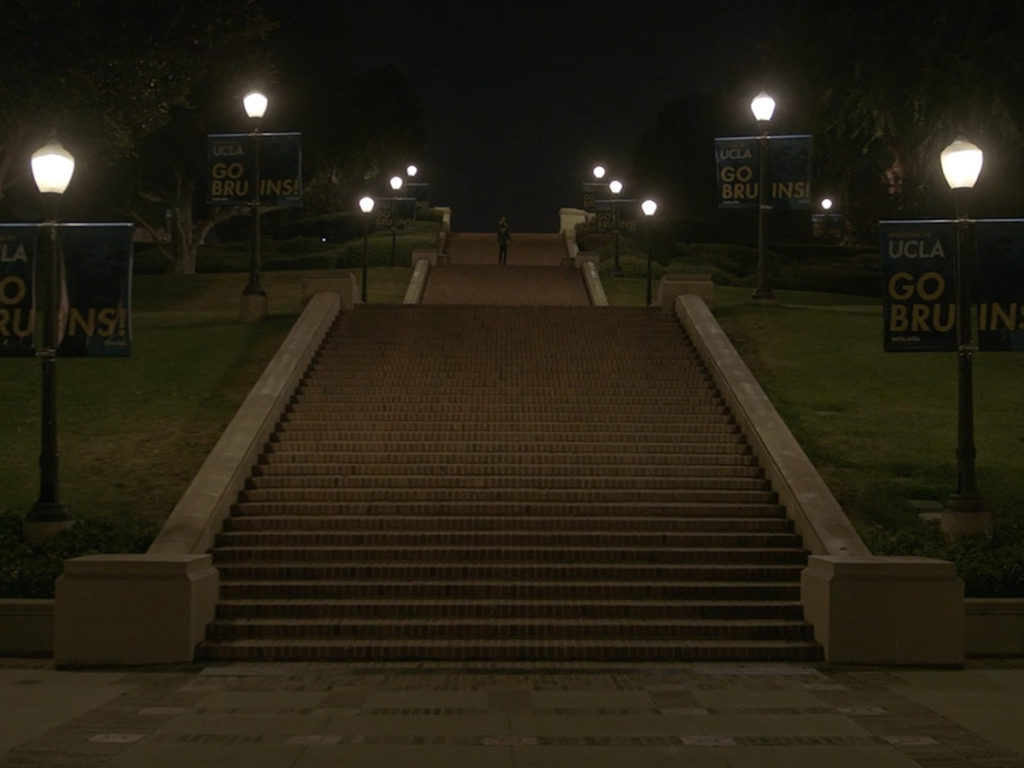 [Related: Alumnus, cinematographer contributes intimate visual language to 'No Man of God']
Alyassi said he created "The Undergraduate" as a result of the lack of representation of his own college experience in most films. As a current fourth year at University of Southern California, he said the reality of his journey did not match up with the idealistic portrayal that is often seen in the media in terms of managing his mental health and academic pressure.
"In high school, I really watched … all these movies that show these big parties. So going into college, (that) is what I expected and I soon realized that that dream I made up in my head was not the real college experience," Alyassi said. "Naturally as a filmmaker, I look to movies to be able to relate and identify (with)."
When developing the shots for each scene, Gravitt said he and Alyassi each created their own shot list, which is a document outlining each respective camera shot of a scene. They then came together to create the final list compiled of the shots they felt best conveyed the story visually, he said. Taking inspiration from psychological dramas such as "Black Swan" and "Whiplash," Gravitt said he opted for a shaky camera technique with many zoom-ins and close-ups to demonstrate Henry's decline in his mental and emotional well-being and the overall intensity of the movie.
"On one hand, a DP (director of photography) could be lazy and just do shot/reverse shot, just wide angle, capture the whole situation, but it's really bringing in those unique shots that will be memorable," Gravitt said. "Every shot has to be well thought out and meticulously planned to make sure it enhances the story in the best way possible."
Considering the topics discussed in the film such as students' mental health, Gravitt said he found that the Arri Alexa camera he shot with elevated the nature of the short. While most modern cameras are digital, providing higher-quality visuals to the eye, Gravitt said the Arri Alexa captured footage with a grainy, film-like effect, which helped convey the timelessness of the message and central theme.
Since "The Undergraduate" centers on the academic career of a college student, Alyassi said they filmed on university campuses including UCLA and USC. In particular, they captured one of the film's most pivotal scenes in Powell Library. He said while certain guidelines have prohibited independent filmmakers from shooting in the building since 1992, they were approved to film within a six-hour span on location since the movie tackles subjects relevant to the UCLA community.
"In the film, we (wanted) to get a prestigious, high-end university look to really highlight how damaging these top universities can be to student mental health," Alyassi said. "I feel like myself and a lot of other students … you want to get into those high-end schools … because you assume that's the best that can be for you."
While lead actor Chandler Riggs said the circumstances taking place in "The Undergraduate" are a dramatization of a typical student's stressors, he was drawn to the role of Henry for its portrayal of genuine human struggles. Having played PJ – a teenager with depression and anxiety – in ABC's "A Million Little Things," Riggs said he resonates with both roles, as they can emotionally impact audiences who can relate to the characters and their struggles.
"Being able to play another character that's in that same vein that can really … highlight these issues and make people more aware of these things, and make people … that are actively a part of these things, not feel alone," Riggs said.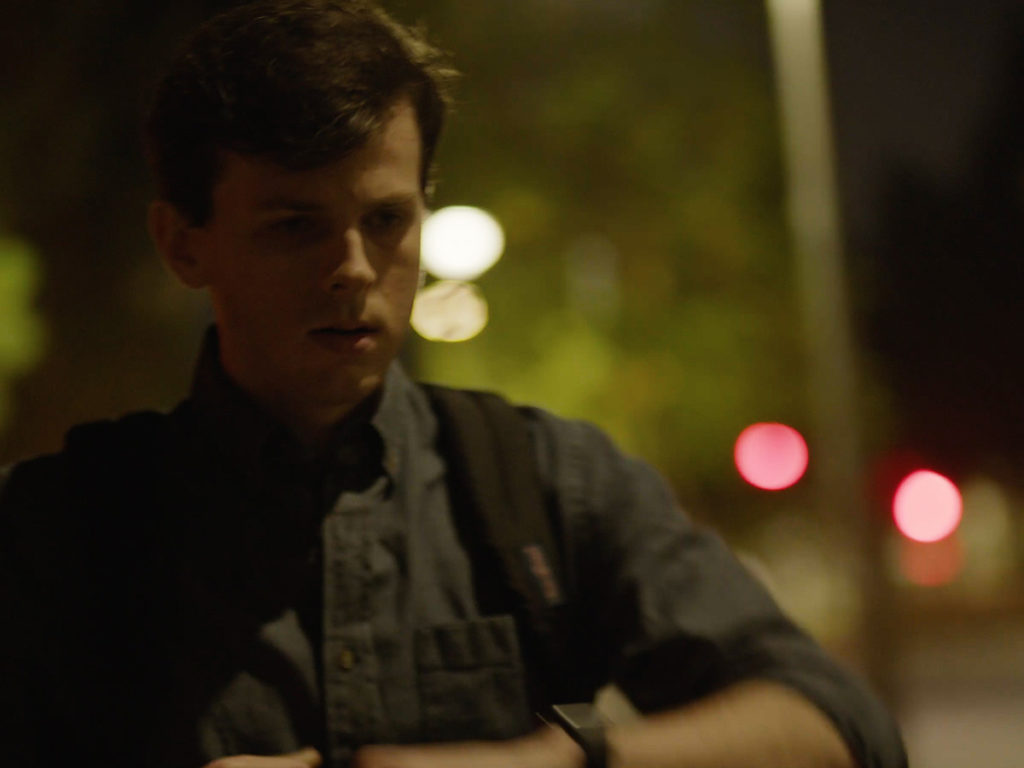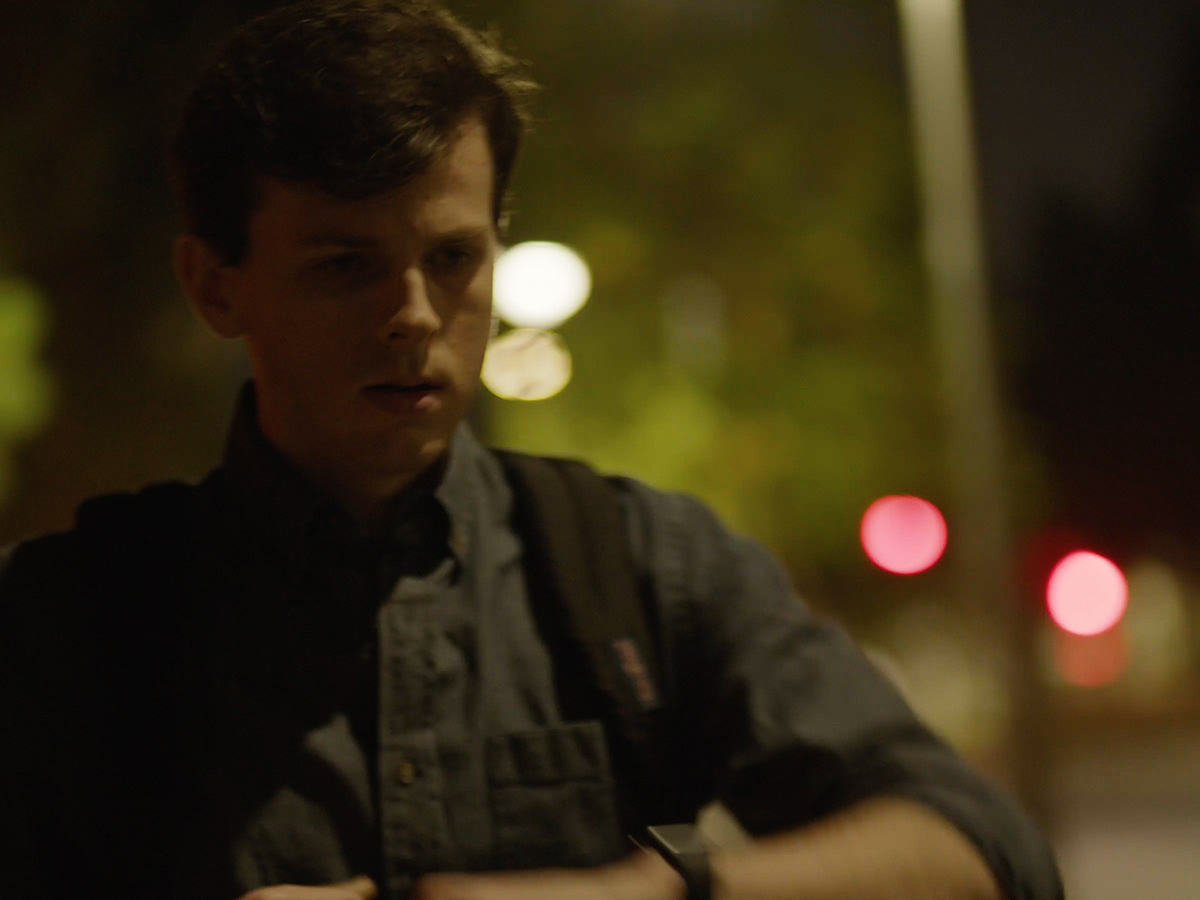 [Related: Alum's horror film 'Initiation' defies gender stereotypes, explores social issues]
Ultimately, Gravitt said he hopes the film displays all aspects of the lives of college students. While many solely consider the social and party scene on university campuses, stories such as "The Undergraduate" serve as a way to explicitly accentuate another side of a college experience that goes against its stereotypical romanticization, he said.
"I like the fact (that) the story is extreme because it really helps carry the message and makes itself memorable – that college can be really stressful and just really academically intensive in a way that can affect people's well-being," Gravitt said.
Sajor is the 2022-2023 theater | film | television editor. She previously served as an Arts contributor from 2021-2022. She is a second-year communication student.
Sajor is the 2022-2023 theater | film | television editor. She previously served as an Arts contributor from 2021-2022. She is a second-year communication student.