Ackerman Union adds new dining options ahead of fall quarter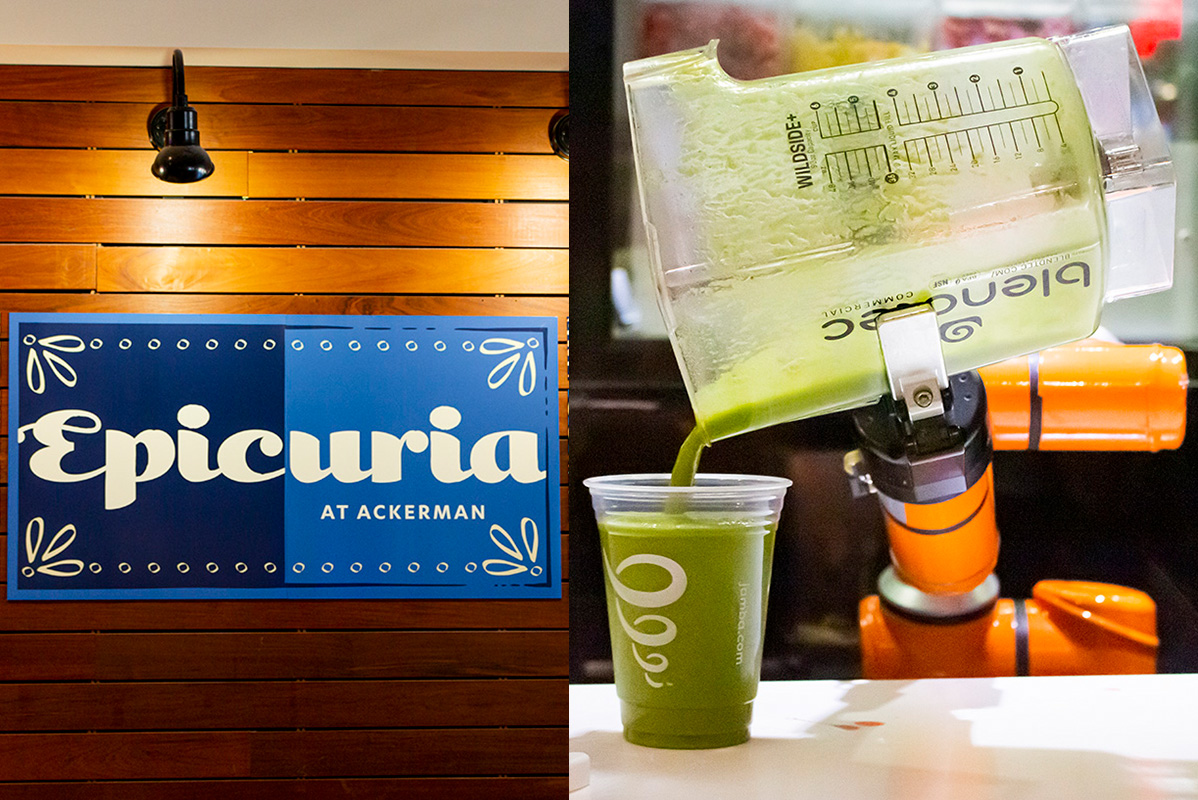 A sign from Epicuria at Ackerman (left) and smoothie from Blendid by Jamba (right) are pictured. Bruins voiced excitement over the two new offerings at Ackerman Union. (Megan Cai/Assistant Photo editor)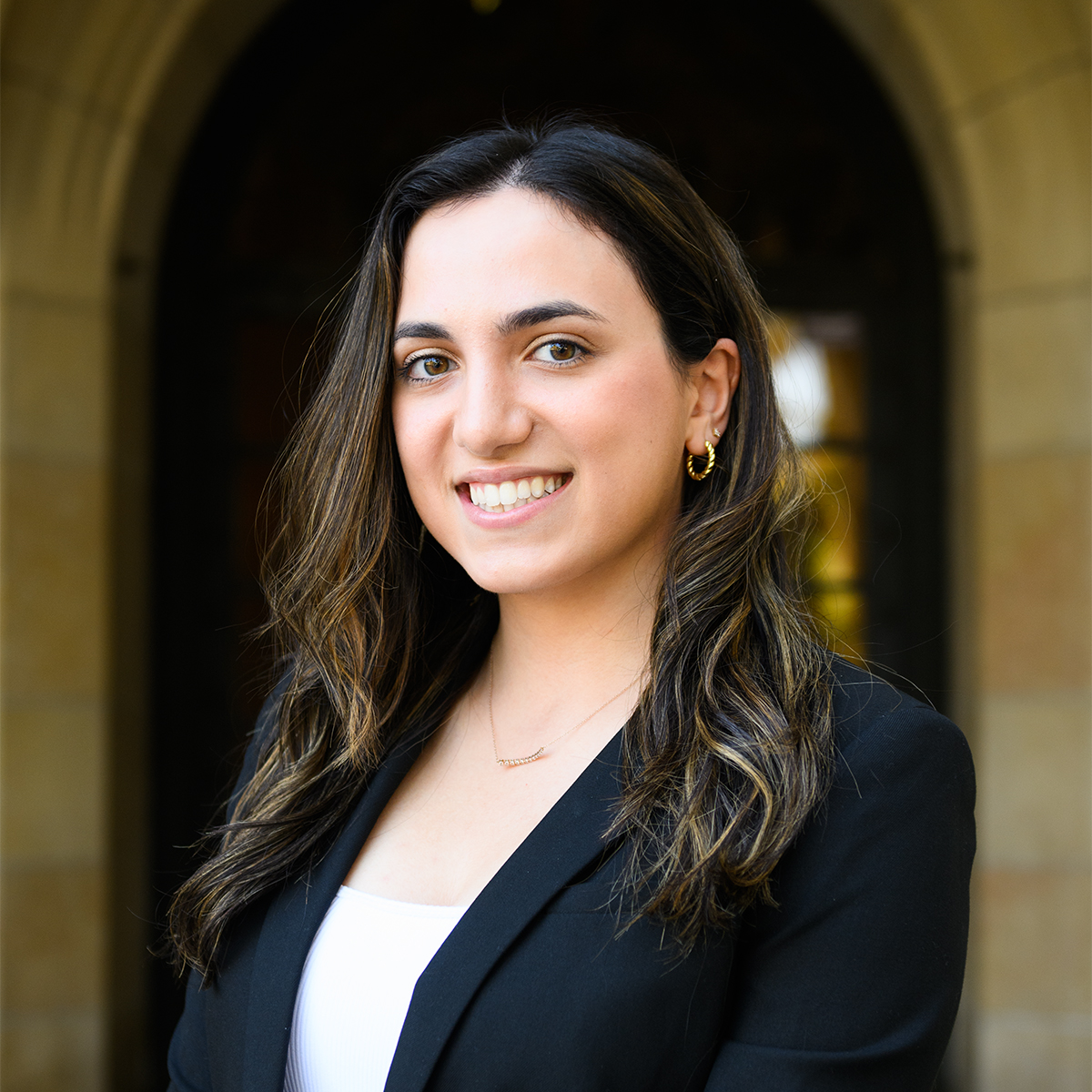 Jamba by Blendid and Epicuria at Ackerman opened this summer at Ackerman Union.
Jamba by Blendid is a fully autonomous operating robot extension of Jamba, while Epicuria at Ackerman is a satellite restaurant of the Mediterranean-themed dining hall Epicuria at Covel that opened last fall.
Creating only smoothies, the Jamba by Blendid robot allows Bruins to tailor smoothies to their liking, said Geoff Henry, president of Jamba.
"Being able to customize it and then actually watch the robot make the smoothie, pour the smoothie, deliver the smoothie through the two-way glass door – it's just a really fun experience," Henry said.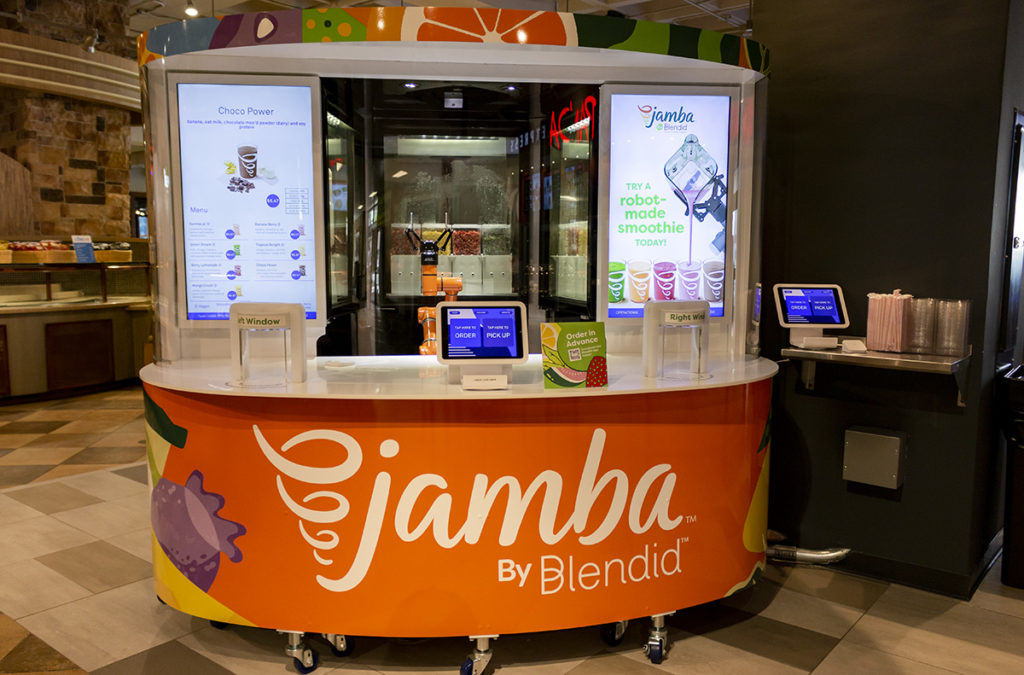 A standard Jamba store previously operated on Ackerman A Level, serving smoothies and other items until 2021, said Cindy Bolton, director of food operations for Associated Students UCLA. After the store's closing, ASUCLA worked with Blendid, an artificial intelligence company, and Jamba to offer these robotic smoothie makers, and the kiosk was a perfect addition to UCLA's food offerings, Bolton said.
This kiosk is not the first form of robotic food technology ASUCLA has incorporated into its service. Starship robots started delivering food and drink items from ASUCLA establishments to Bruins anywhere on campus in 2021.
As smart technology is increasingly prevalent in the restaurant industry, Bolton said ASUCLA hopes to improve the quality of its services.
Henry said the Jamba and Blendid teams have worked to make this new form of technology an approachable experience.
"We're making this food theater," Henry said. "It's just to make it an open invitation and not at all intimidating because our brand is meant to be welcoming and highly accessible."
[Related: UCLA restaurants serve campus community with autonomous delivery robots]
Bruins have also expressed praise for the customization and convenience offered by Blendid through its app.
Vivian Dao, a doctoral student in chemistry, said she appreciates being able to preorder her smoothie on her phone and then just drop by to pick it up.
"I feel like that really helps – especially if you're a busy student – that you can do it based on your schedule and not have to wait in line," Dao said.
Colin Melendez, a fourth-year computer science student, said he enjoys adjusting levels of ingredients while ordering on the app to customize the smoothie's taste and health benefits compared to other drink offerings in Ackerman.
"It's as healthy as whatever you choose," he said. "(It's) better than getting boba if you really wanted a cold drink and you wanted something at least a little more on the healthy side."
Melendez has also dined at Epicuria at Ackerman since its opening this summer. Living in the dorms last year, he said he frequented Epicuria at Covel. He said he believes Epicuria at Ackerman has a similar essence to the dining hall, although in a different format.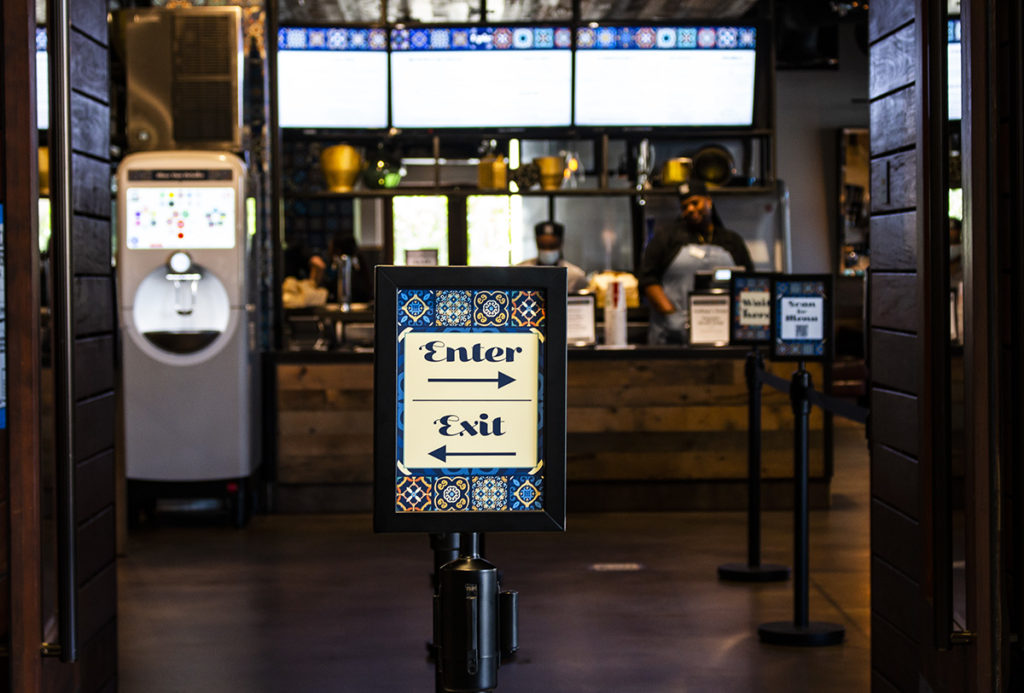 Both eateries are centered on Mediterranean cuisine, but Epicuria at Ackerman operates as a standard quick-serve restaurant with a set menu instead of the all-you-can-eat version on the Hill, UCLA Dining said in an emailed statement.
[Related: UCLA Housing launches Epicuria at Covel, gives insight on dining operations]
UCLA Dining said in the statement that Epicuria was selected as the dining hall to receive an on-campus satellite location because of its popularity among students and the versatility and health benefits of Mediterranean food.
"When the space at Ackerman Union became available, we jumped at the chance to open a new restaurant there," UCLA Dining said. "Students have been asking for a way to use their meal plan swipes on campus, close to their classes and other activities, and we are thrilled to now offer this."
Epicuria at Ackerman is the first ever restaurant off the Hill to accept meal swipes. While in previous years, students with meal plans have been able to convert a swipe to a meal voucher at their dorm, they will now be able to directly apply swipes at the restaurant, Bolton said.
She added that one of ASUCLA's main deciding factors in choosing UCLA Dining as a tenant over other brands was its interest in accepting student meal swipes.
Using meal swipes offers convenience for students with meal plans who will no longer need to return to the Hill to take advantage of their swipes, UCLA Dining said in the statement.
"A lot of the time, I would have a class in the morning, class in the afternoon, … and that's not enough time to really walk back to the Hill," Melendez said. "So being able to just use a swipe, I think that's great."
Epicuria at Ackerman is open to all Bruins. While dining halls are still reserved for those with meal plans, the UCLA community is now able to get a taste of UCLA Dining off the Hill.
"They get to enjoy the same healthy and delicious high-quality cuisine that the Hill has gained a national reputation for," UCLA Dining said in the statement.