UCLA restaurants serve campus community with autonomous delivery robots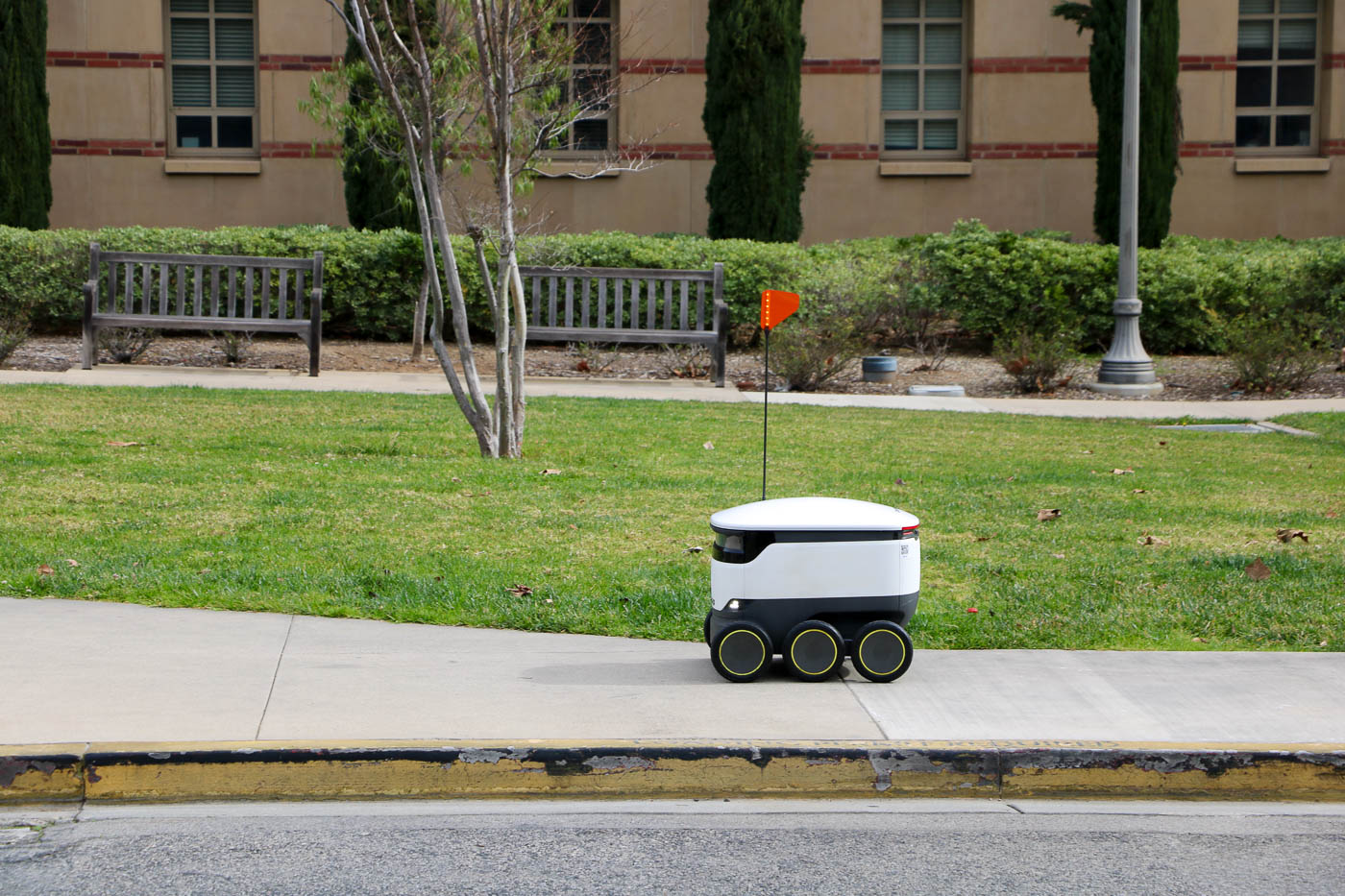 Associated Students UCLA partnered with Starship Technologies to deliver food to students using autonomous robots. (Noah Danesh/Daily Bruin)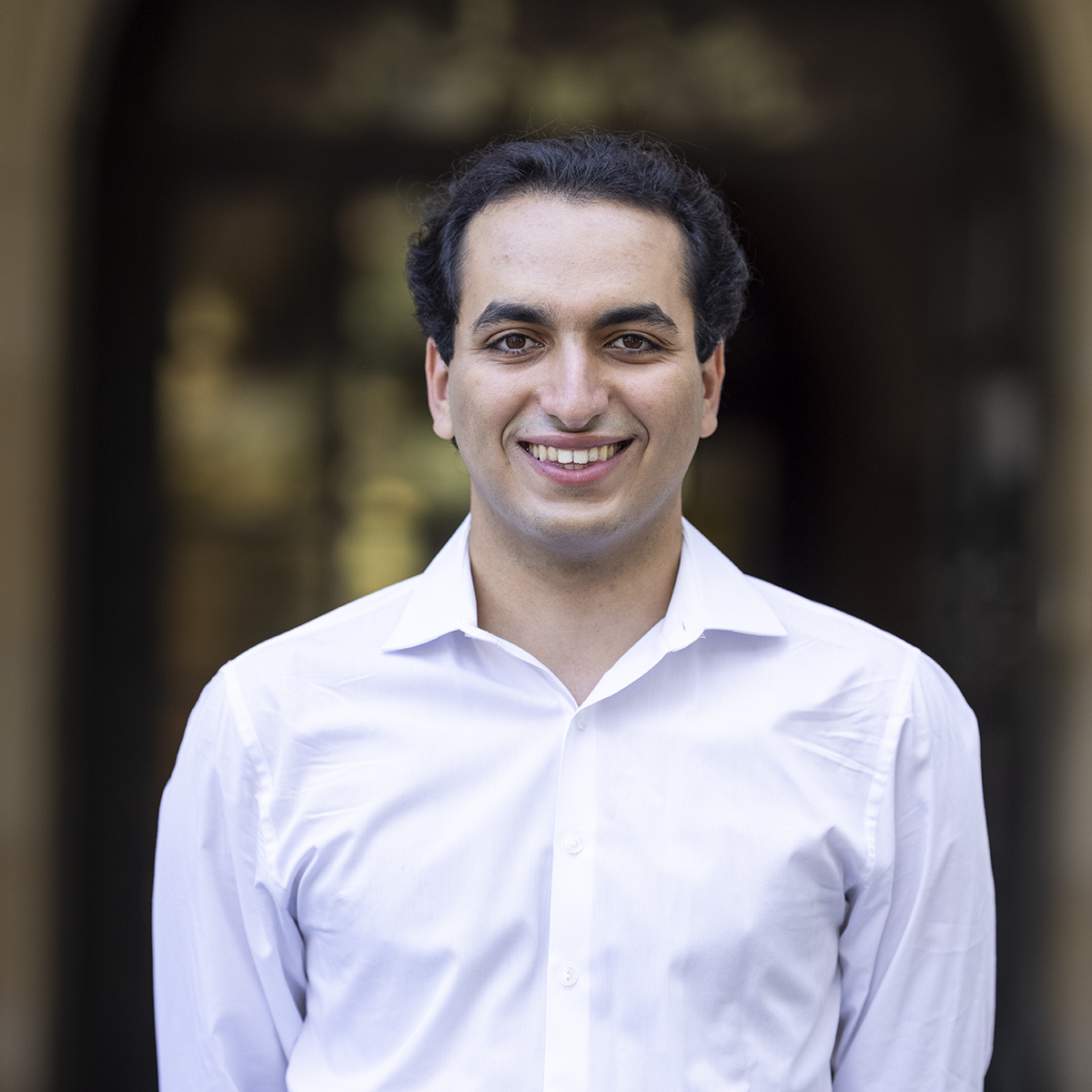 Correction: The original version of this article's photo caption incorrectly stated the autonomous food delivery company is called Starship Technology. In fact, the company is called Starship Technologies.
This post was updated March 1 at 3:26 p.m.
A new service at UCLA uses autonomous robots to deliver food from campus restaurants to any location on campus.
The robots, designed and operated by Starship Technologies, currently deliver from Blaze Pizza, Southern Lights and Bruin Buzz for a delivery fee of $1.99. Anyone on campus can download the Starship Food Delivery app to order food and have it delivered to any location on campus.
Starship, an autonomous robot company started by the co-founders of Skype, began delivering food at UCLA in late January. The company also provides delivery services at other universities, including UC Irvine and Arizona State University.
Users can monitor the robot's location through the app after they place an order and can use the app to unlock the compartment on the robot with their food.
The delivery times vary by the volume of orders at a given time and the distance the robot must travel, said Chris Neider, senior manager of business development at Starship.
Cindy Bolton, director of food operations for Associated Students UCLA, said discussions to bring the Starship robots to campus began before the COVID-19 pandemic and contactless delivery has become increasingly useful during the pandemic to reduce the risk of contracting COVID-19.
Louis Espinoza, service area manager at the Court of Sciences Student Center, said Starship robots give students an option to receive food by contactless delivery if they are worried about going to restaurants in person.
The robots receive a cleaning between each delivery and undergo a deep cleaning every night, Bolton said.
Bolton said restaurants operated by ASUCLA provide funding for many of the other services the association offers. However, she added that sales at ASUCLA restaurants have declined in part because of increased competition from outside delivery services.
Starship robots travel autonomously at 4 mph, usually on sidewalks, and can cross streets, climb curbs and operate in the rain, Neider said. After an initial phase of mapping the area, the Starship robots use machine learning, computer vision and GPS to navigate without the control of humans. Starship staff can monitor robots remotely and take control if a robot needs assistance.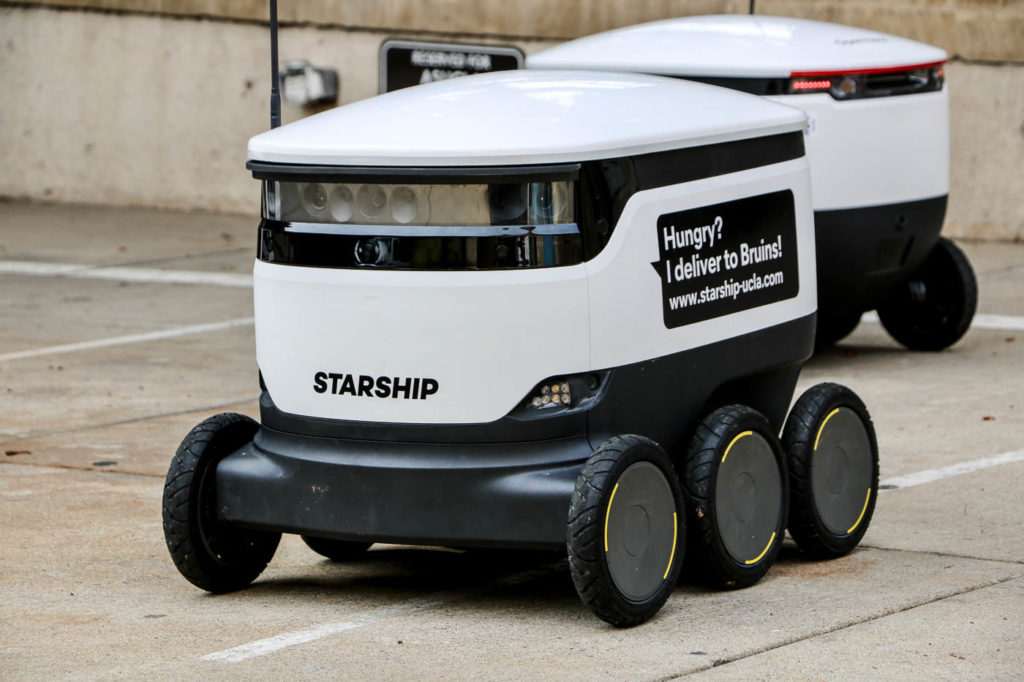 Neider said Starship also provides delivery services in neighborhoods, so expanding outside the UCLA campus is a possibility.
Grayson Peters, vice president of the North Westwood Neighborhood Council, said that if Starship robots expanded to Westwood Village, the additional delivery option could help Westwood businesses increase their client base.
Peters said Starship robots could offer a beneficial alternative to current delivery services like DoorDash and Postmates, which use vehicles that cause traffic congestion and produce gas emissions.
Bolton said that ASUCLA plans to offer delivery from more restaurants at UCLA and hopes to increase the current fleet of 10 robots to 40 when the volume of orders increases. Bolton added that ASUCLA is considering starting ghost kitchens, which are restaurants that only offer food through delivery – a system made popular during the pandemic.
ASUCLA has received many requests in the past to stay open for longer during final exams week, Bolton said. Starship robots could allow the association to offer additional hours and new food options.
Bolton said she believes the delivery robots will become integrated into students' experiences and part of their routines.
"After some time, the novelty of it wears off and the robots just become part of the fabric of the campus," Bolton said.