Alumnus aims to prompt thought in truth-based to off-beat screenplays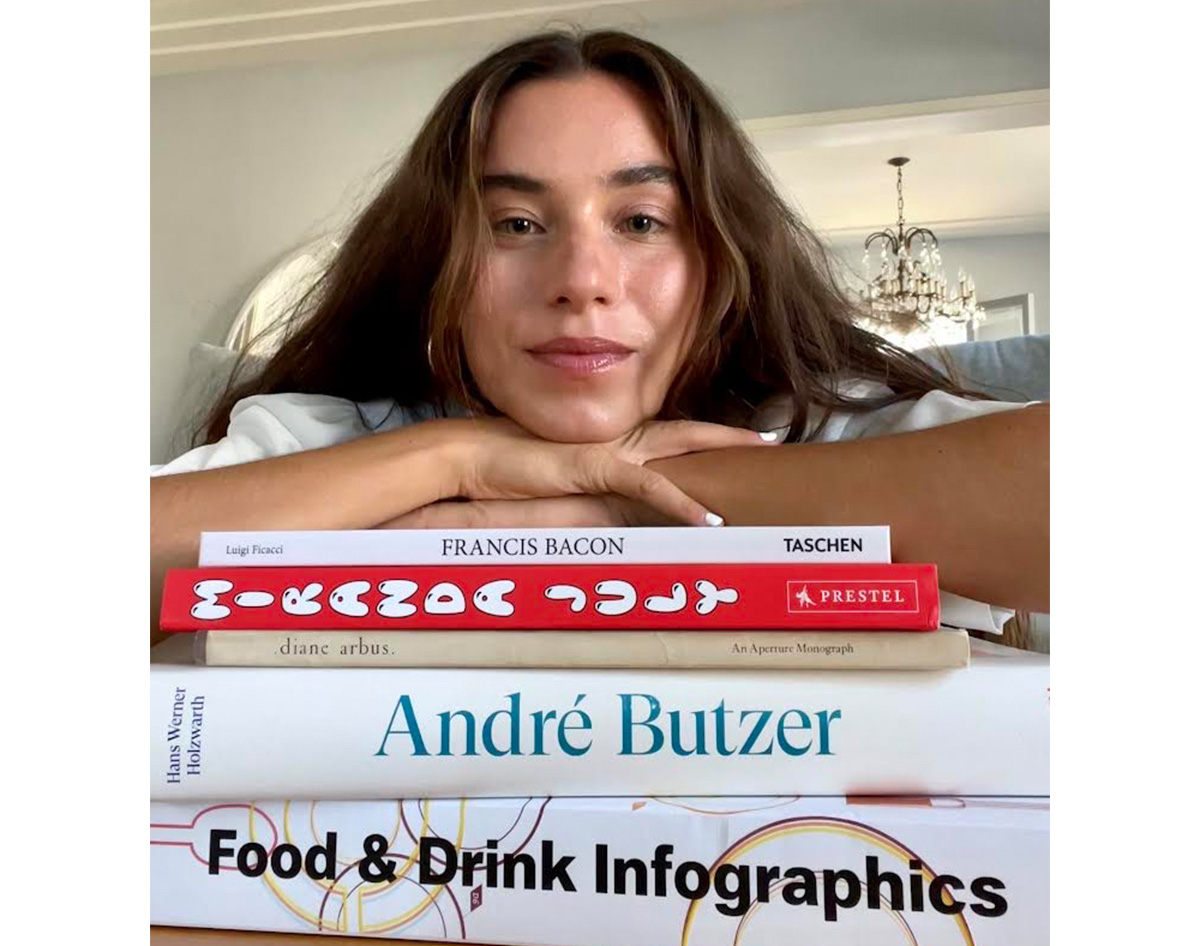 Alumnus Samantha Sewell poses with a stack of books. Inspired by various artists including screenwriter Miranda July, Sewell writes screenplays to embrace the absurdity of life. (Courtesy of Samantha Sewell)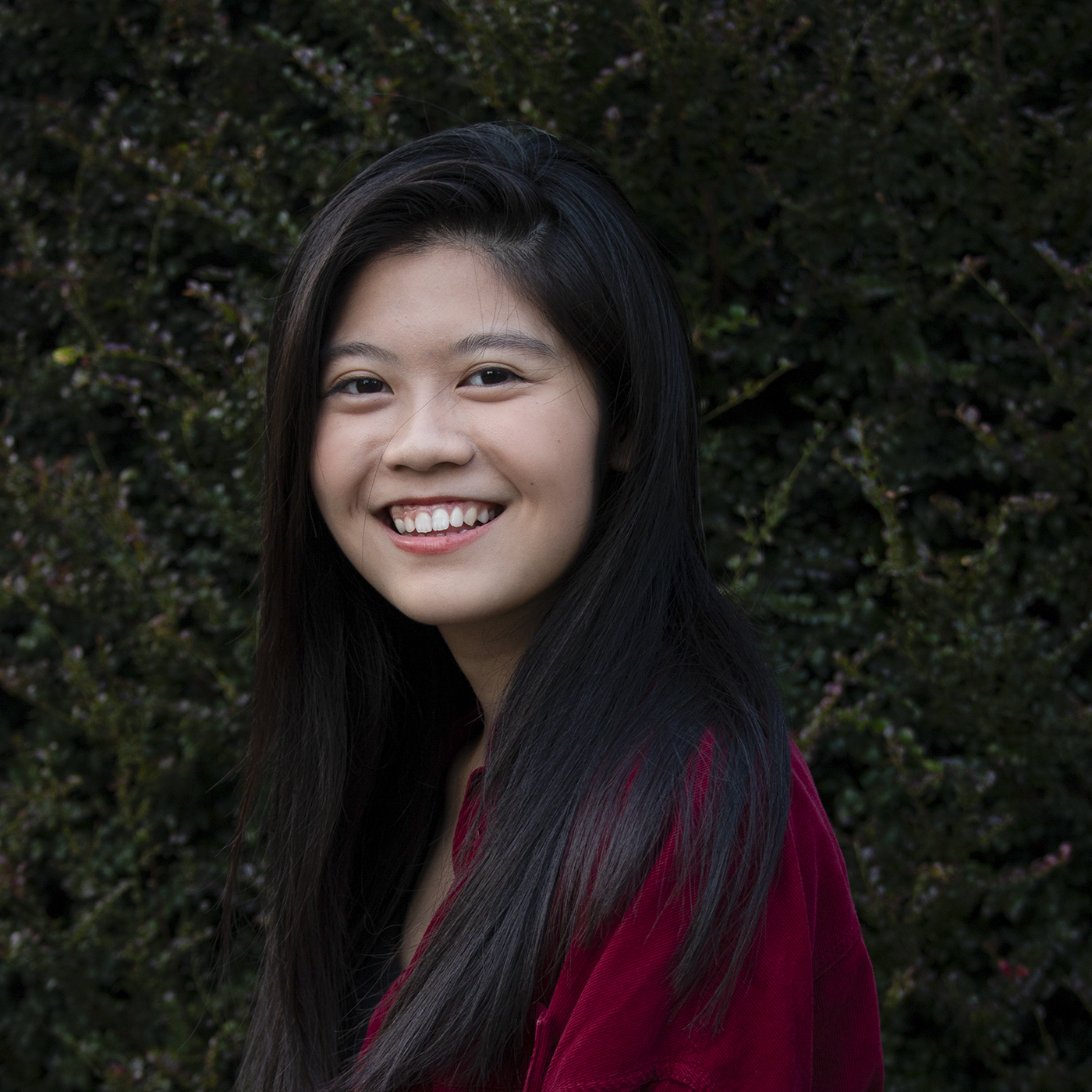 This post was updated Aug. 21 at 9:36 p.m.
From dark comedies to deeply personal chronicles, Samantha Sewell's screenplays encapsulate boundless topics tied to human life.
The summer after her third year studying psychology, the alumnus got a job as a set production assistant working in an industry in which she said she has long been interested. Yet, it was not until her last quarter at UCLA that she took her first screenwriting course, Film and Television 33: "Introductory Screenwriting." Without prior experience, Sewell completed a full feature script within the quarter and has since returned to UCLA to receive her Master of Fine Arts in screenwriting.
"I've never written a screenplay and for whatever reason, it (the writing process) just pushed all the right buttons," Sewell said. "It was something that I really enjoyed doing."
[Related: Students embrace absurdity, foster arts community with their production company]
As one of the finalists for the 2022 Sloan Student Grand Jury Prize, Sewell is currently working on the synopsis and pilot episode of her drama "Until Then We Keep Breathing," which she said strays from her typical body of work as it is based on a true story. The script references the life of Sewell's father, who was born with cystic fibrosis but has aged with the increasing life expectancy of the genetic condition, Sewell said.
The meaningful and intimate project is not only about the milestones throughout her father's life, but how the household functions with one of its members living with a congenital illness, she said. Noticing the lack of authentic representation of cystic fibrosis in the media, Sewell said she aims to portray the disorder accurately while simultaneously illuminating the effect that chronic illnesses may have on patients and their families.
When building upon a story that stems from reality such as "Until Then We Keep Breathing," Sewell said she pays attention to the voices of the source rather than enforcing her own perspectives. Tales that derive from Sewell's imagination, on the other hand, are oftentimes more off-beat and tend to illustrate absurd ways of interaction and odd moments in life, Sewell said.
For example, an absurdist dark comedy that she recently worked on titled "Is Anyone There Anymore?" follows a woman chasing her boyfriend across the desert after she confessed her love for him and then accidentally murdered his fish, she said. The screenplay explores one of the common themes among Sewell's pieces: codependence, a concept that she said she spent the most time pondering, in addition to health, family, friendship and love.
"He leaves her and then she kind of goes on this journey of figuring out how to care for herself, in a world where she isn't given the support that she needs," Sewell said. "It's bringing in all of these different things that I've learned and obsessing over something such as codependence or a need to be loved."
Having read Sewell's writings in workshops, Cecily Pierce, an alumnus of UCLA's professional program in screenwriting, said Sewell's scripts carry profound emotional truth despite creating far-fetched scenarios. Sewell's specific and illuminating pieces exhibit powerful imagination and fresh sensibility that helps configure the mindsets of her characters, Pierce said.
"There's nothing general about Sam's way of writing," Pierce said. "She's not worried about pandering to an extremely broad audience. She's happy to go with her gut."
Another standard element of Sewell's writing is the multiple layers that intricately shape her characters, said screenwriting alumnus Malcolm Badewitz. In addition, Sewell excels in approaching complex characters or gloomy situations with humor, which makes her comedies effectively surprising and darkly funny, Badewitz said.
[Related: Screenwriting alumna explores complexities of race with levity in upcoming film]
Drawing inspiration from artists such as screenwriter Miranda July and filmmaker Gaspar Noé, whose works she said leave her in constant contemplation after watching them, Sewell aspires to achieve a similar impact with her projects. Such a desired aftereffect is also a reflection of her favorite childhood memory – discussing films with her mother while they walked home from the theater, Sewell said. It is less of a priority for her pieces to make particular statements or evoke certain emotional responses from her audience, as Sewell said she instead strives for spectators to feel less alone and more heard.
"It's not so important to me to leave an audience member feeling heartbroken or sad or ecstatic or happy," Sewell said. "I really would love for someone to step away from something that I make just thinking about it for days, whether or not that changes how they think or what they do with their life."