Screenwriting alumna explores complexities of race with levity in upcoming film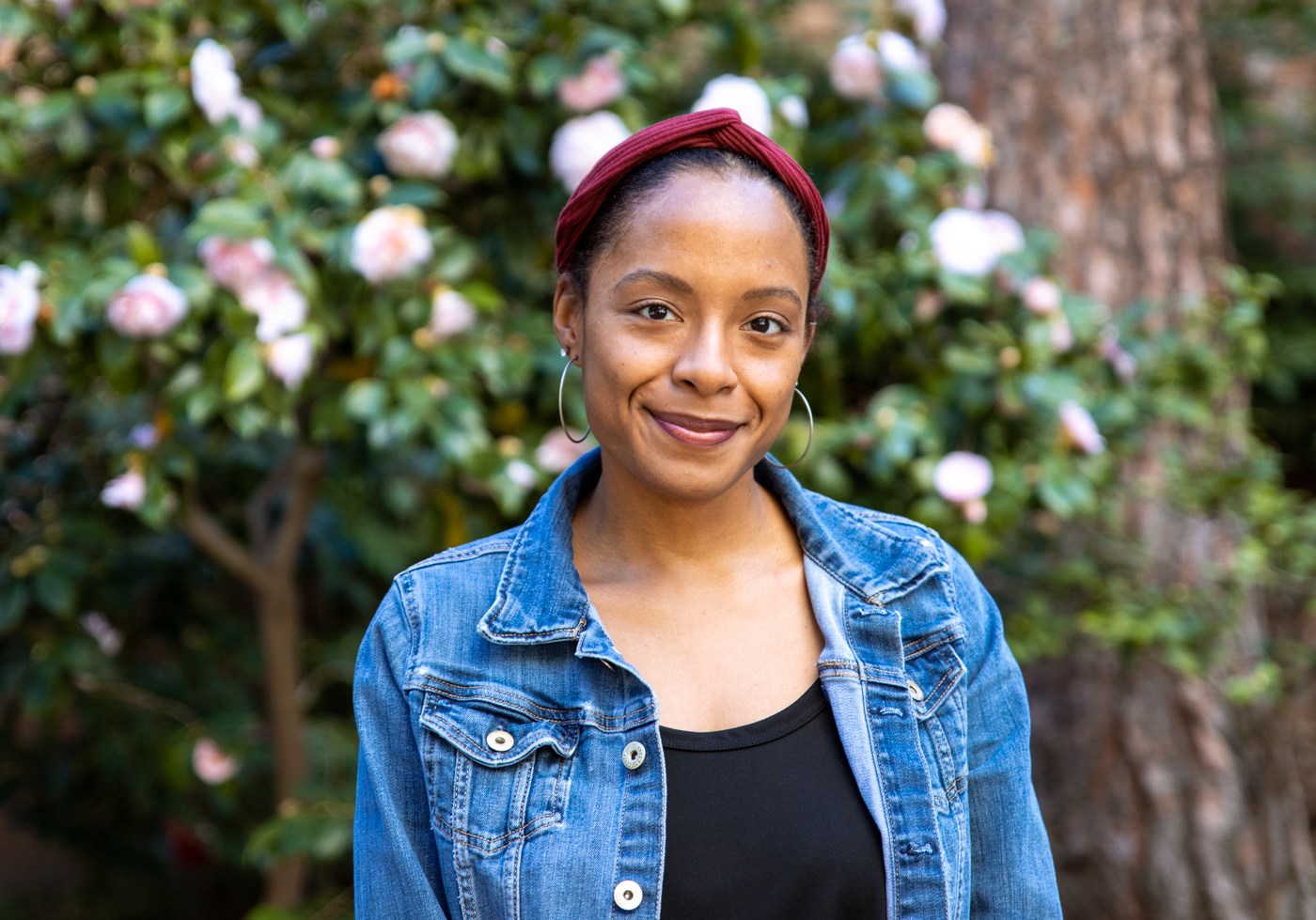 UCLA School of Theater, Film and Television alumna Cat Wilkins will be bringing her screenplay "Two-Faced" to the big screen, with Taraji P. Henson slated to direct and star in it. (Ashley Kenney/Assistant Photo editor)
Cat Wilkins tackles racism with comedy in her screenplay and soon-to-be film "Two-Faced."
Wilkins' screenplay – written in the UCLA School of Theater, Film and Television graduate screenwriting program last year – was picked up by BRON Studios and is set to be Taraji P. Henson's feature directorial debut. The story centers around a Black high school senior, Joy, who discovers her beloved principal's racist past and works to take him down with the help of her friends. Through the screenwriting program, Wilkins said she cultivated her style and skills as a writer alongside her classmates, all of whom had their own stories to tell and perspectives to share.
"I feel like we ended up here for a reason," Wilkins said. "We were able to just learn together and grow together and figure out what our voices were as storytellers."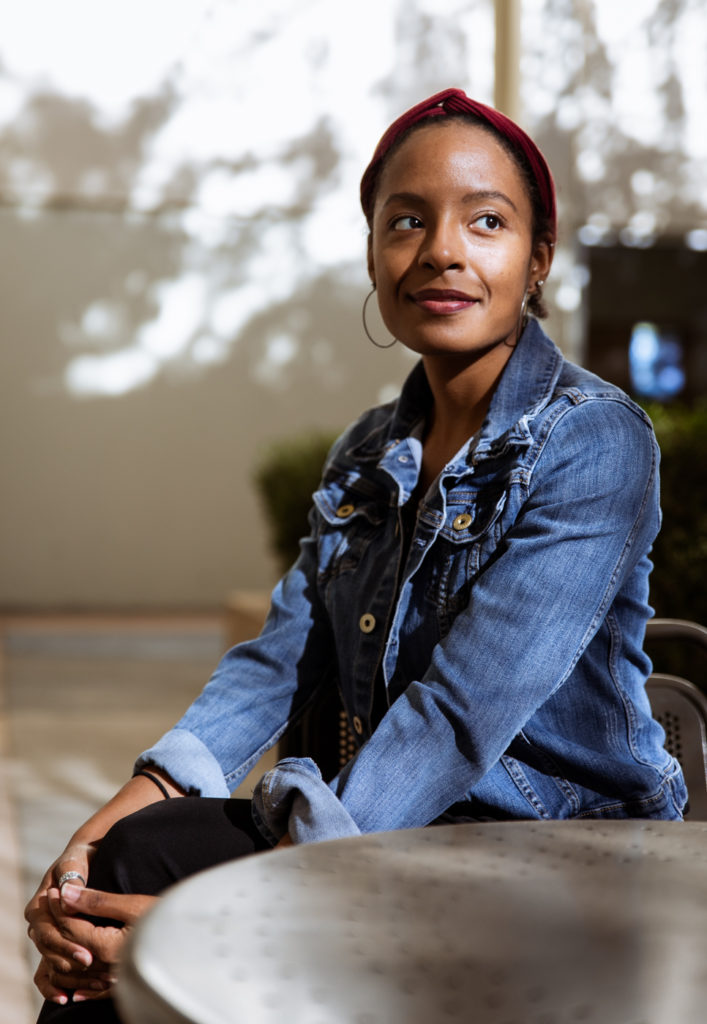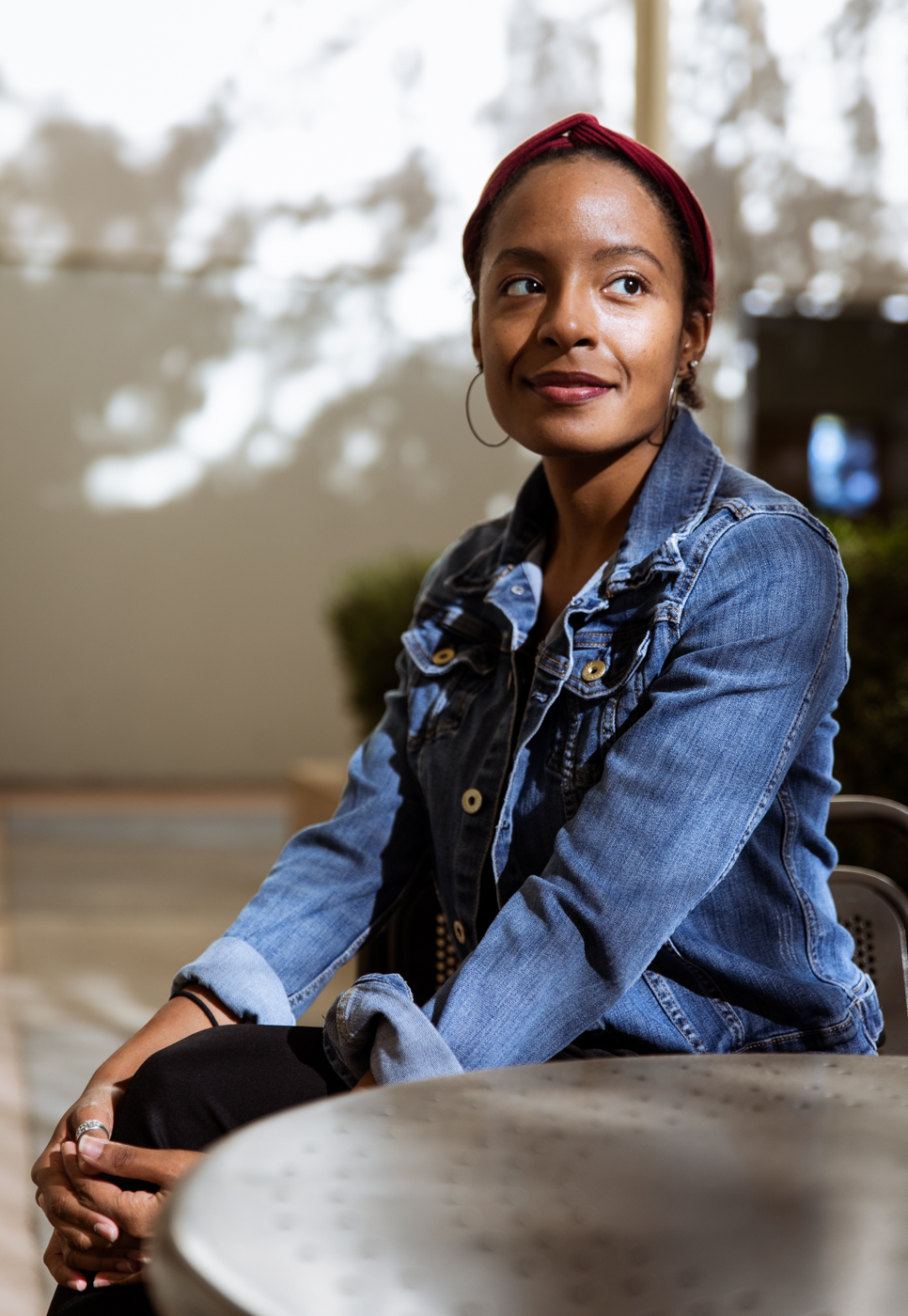 Wilkins said before she started writing, she knew her screenplay would be a high school comedy centered around a young Black teenage girls, as they are so rarely the main characters in the genre. She then began the writing process through a workshop she took with Linda Voorhees, a professor in the graduate program. Voorhees said she loved the idea Wilkins pitched from the moment she heard it and could visualize each scene as she read through the finished draft.
"She just got on that moving train and said, 'I've got a movie that needs to be told and this is the direction it's going,'" Voorhees said. "She loved her character, the high school they were in, the teachers (and) the antagonist."
Wilkins said she went through cycles of edits until a draft was ready to be presented at the annual UCLA Screenwriters Showcase last June, where it won the feature comedy category. Trent Hubbard, who is now Wilkins' manager and an executive producer on the film, said he was enraptured by the story when he read it as a judge for the showcase. He then reached out to her after the competition, expressing his desire to get the film made.
[Related: Alum comedically critiques corporate activism in self-made vlog-style web series]
"To do a comedy that deals with racial injustice is really hard and she just nailed the tone so perfectly," Hubbard said. "When you have someone who can tell a story from a unique point of view and in a new and interesting way that we haven't seen before, it's just pretty undeniable. … I had to work with (Wilkins)."
Though the main conflict of the story – uncovering a school principal's racist past – is fictional, Wilkins said the underlying theme of racism and how it reveals itself in both big and small ways is very real. She said she and other women of color have certainly experienced moments similar to those she wrote about in the screenplay. However, Wilkins said she wanted to approach this heavy subject matter with humor, addressing race issues in a subtle but powerful way.
"My goal was to make people think with this story … and kind of open eyes," Wilkins said. "Hopefully, that's what comes across when it comes out."
Wilkins also wanted her protagonist to be a young Black woman because they are often cast as supporting characters – especially in high school comedies. They rarely ever drive the narrative forward or are in charge of their own destinies as Joy is in "Two-Faced," Hubbard said.
Through the character of Joy, Wilkins hopes people of color can see parts of themselves being represented on the big screen, which they may not have experienced before. She added that Henson also felt very strongly about the importance of representation, and the Henson's enthusiasm about the project makes Wilkins even more excited to have the star on board as the director and supporting actress.
[Related: Alumna aims to inspire audience to speak up in feature film 'Raise Your Hand']
As a young Black woman, Wilkins said telling stories through often neglected perspectives can help audiences think about social issues in ways they may not have considered before. Hubbard also said that placing underrepresented characters at the forefront of films, like in "Two-Faced," is vital in fostering societal growth.
"There's no other experience like when you're in the theater and you come out of a film that truly has moved you," Hubbard said. "It really allows people to feel empathy for others who are in different situations and have come up from different backgrounds. … When you have stories that really have something to say, that's when change comes about."
As a screenwriter, Wilkins said she wants to write stories that make a difference and hopes that her journey can start with the narrative and perspective she offers in "Two-Faced." With the film moving into preproduction and beginning to shoot later this year, Wilkins said she is thankful for every moment as she experiences the excitement of a feature film moving from paper to the big screen for the first time.
"I couldn't have imagined any of this in my wildest dreams," Wilkins said. "I'm very grateful that people are taking a chance on the script and want to see it be brought to life."