'Fishbowl' film gives intersectional glimpse of Asian American, LGBTQ+ stories
Centered on the romantic relationship between two best friends, "Fishbowl" aims to open up the conversation regarding the LGBTQ+ community. (Courtesy of Akina Van de Velde)
This post was updated on 8/14/2022 at 6:50 p.m.
"Fishbowl" gives viewers an intimate look at the scrutiny found within Asian American cultures.
The coming-of-age short film, directed by alumnus Jacqueline Chan, follows two American teenagers, Natalie and Joanne, who have returned home from college for the Chinese New Year holiday. As the film progresses, the audience learns that the two girls have a mutual attraction to each other despite their families' disapproval. Chan said the film aims to showcase young queer voices, especially those of women of color, because of their lack of on-screen representation and to explore the close eye with which these characters are watched by others.
"We were thinking about always being scrutinized … when you're growing up," Chan said. "We thought about it visually via this fish bowl … where everyone's always looking in at you."
[Related: UCLA Film & Television Archive screen 'The Living End' in honor of Queer Cinema]
In particular, Stacy Chu, who plays Natalie, said "Fishbowl" focuses on the conflicting intergenerational family dynamics in Asian American homes through Natalie's budding attraction to Joanne and Joanne's struggles with her conservative family. Much of Asian American culture revolves around leaving potentially delicate topics undiscussed, alumnus and "Fishbowl" screenwriter Gene Wang said, as people are not as comfortable speaking out about ideas that may still be taboo, including the LGBTQ+ community.
Chu said said this culture of silence is prevalent in the short, specifically when Joanne's mother catches the two girls in an intimate moment. Chu said instead of speaking up, the mother subtly threatens Natalie when they are alone in a room together, stating that there will be severe consequences if Natalie does anything to her daughter Joanne.
"It's subtle. It sets up a situation where it shows that … on the outside, we maintain a positive image, but inside, there's a lot of skeletons," Chu said.
Most LGBTQ+ stories in the entertainment industry predominantly feature gay men, Wang said. For this reason, he said he wanted to create a female-centric, queer, coming-of-age story, partially inspired by events from his personal life. He said the narrative choices allowed him and Chan to focus on female relationships, as with Natalie and Joanne, and specifically between the mothers and daughters. These young women are often hesitant to share their honest feelings with their parents for fear of disapproval, Wang said.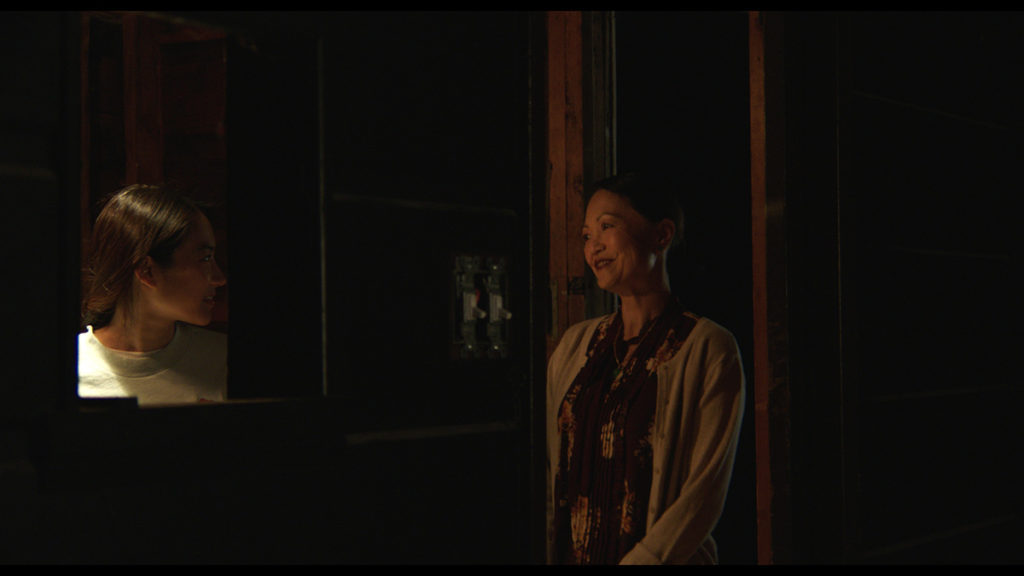 Along with conflicts relating to family dynamics, Wang said there is also the distinction in how some Asian American parents act in private versus in the public eye. The social holiday setting of Chinese New Year also places more emphasis on that dichotomy because it heightens the expectations that he said parents project onto their children.
"For me, Chinese New Year … there's just so much additional family pressure," Wang said. "Sometimes it's one thing what your parents might feel … about you, but when they're around their relatives and their community, out of fear or shame, … it's another layer of consciousness that they have to deal with."
Another important aspect of the short film was its primarily Asian cast and crew, Chan said. During production, she said they made sure to incorporate the voices and perspectives of everyone involved. She said this allowed them to weave many different aspects of Asian American identity into the film and enhance the cultural richness of the story.
"(The) creative department heads were mostly people of color," Chan said. "That's what I'm most proud of about "Fishbowl." Forget about the film itself."
[Related: Student-made short film addresses Asian American mental health, family dynamics]
Overall, "Fishbowl" aims to act as a conversation between older and younger generations, Chan said, as well as between people of Asian descent and non-Asians. Continuing to show these stories of young people discovering themselves, especially within communities of color, is important because of what older generations might be able to learn from them, and because these stories might resonate with people of the culture, Chan said.
"The more we see these kinds of stories, the more we can open up those conversations with the older generations," Chan said. "We're normalizing it (LGBTQ+ stories), in a sense, to make it not taboo."