UCLA student turns emotions into motion pictures with help of film crew friends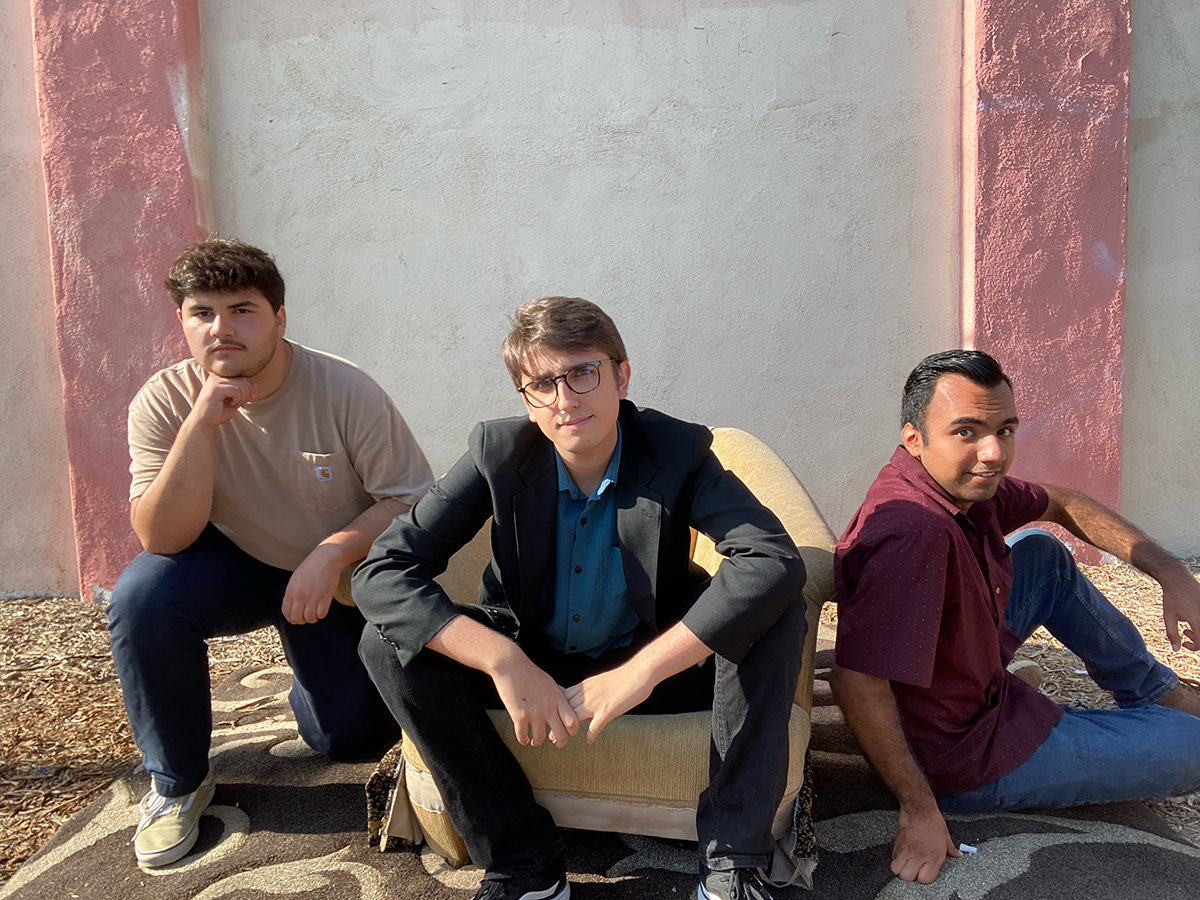 (From left to right) Jake Durazo, Jason Wright and Andrew Chavez pose in front of a white and red wall. Together, the trio created Cha Cha Dreamers Production. (Courtesy of Jason Wright)
This post was updated August 7 at 9:55 p.m.
Through the lens of his iPhone, Jason Wright captures his emotions one take at a time.
Wright said he has produced several short films under his production group, Cha Cha Dreamers Production, which he started with two of his friends. His first feature-length movie, titled "It's Gonna Rain," is scheduled for release on YouTube at the end of August. In his filmography – which includes multiple genres, from drama to action adventure – the rising second-year mechanical engineering student finds an outlet that helps him convey his emotions that are too difficult to express otherwise.
"I'm terrible at explaining myself," Wright said. "I feel if I can get the right music, get the right images, get the right scenario, then I can convey that emotion through my movies."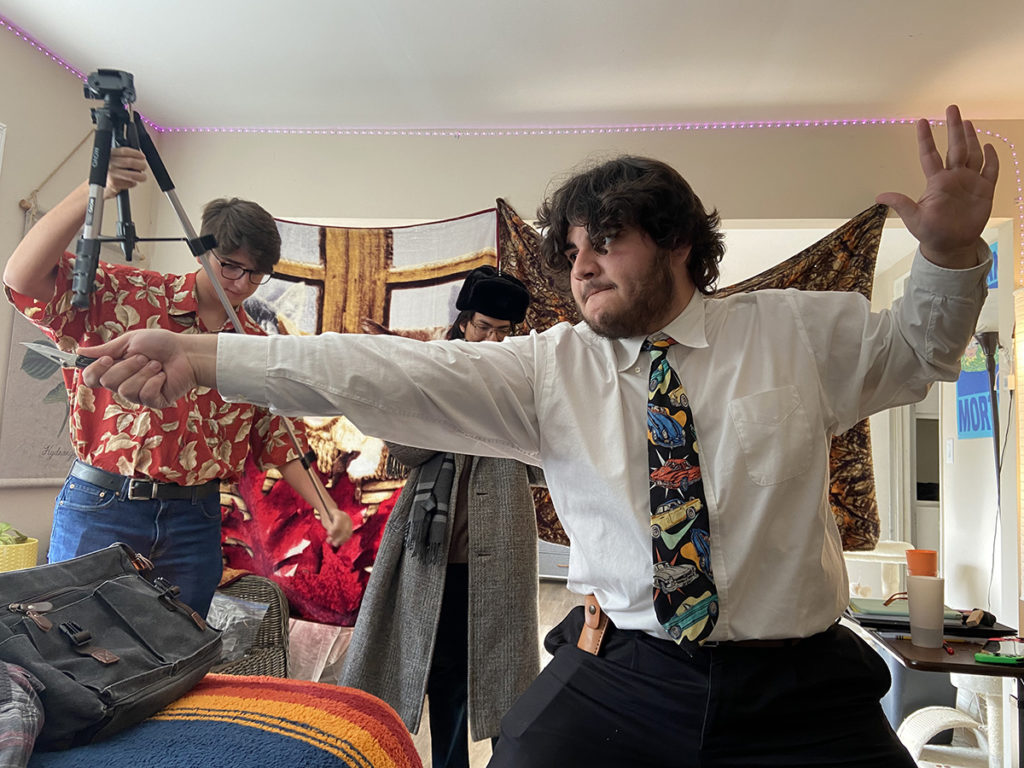 [Related: Moral questions spring up in student superhero short film 'The Grasshopper']
As an actor, director and screenwriter, Wright said he dealt with the grief of his grandmother falling ill by filming his second short movie, "Ode to Descartes," during the pandemic. When he finally showed his work to family and friends, he said they cried, and he saw how his movie had allowed others to relate to his emotions. While acting for "Ode to Descartes," Wright said he was unable to cry for a scene, which made him realize how the film had helped him work through the sadness he experienced.

Wright said he started making movies in high school after his film teacher gave him an assignment to create a public service announcement video. Instead of crafting a one-minute video, Wright made a mockumentary – a motion picture that takes the form of a serious documentary to satirize a subject – which became his first film, "Test 22." Wright's filmmaking partner Jake Durazo said out of all the films they made, they only had professional equipment to use for "Test 22" from their high school, while the rest of their movies were filmed on an iPhone 10 or 11.
"After our first one, we had zero resources to pull from. We had no budget, no microphones, no editing software," Durazo said. "We shot the whole thing on our phones for the rest of the movies."
Although they have gotten used to making movies with an iPhone, filming through a phone has its own set of challenges, Durazo said. For instance, to ensure their thumbs do not accidentally cover the phone's lens while filming, Durazo said they obtained a grip to hold the phone and an attachable mic for the audio. Additionally, Wright said the person holding the phone has to control their breathing or else the audio will capture the sound of their breath while filming.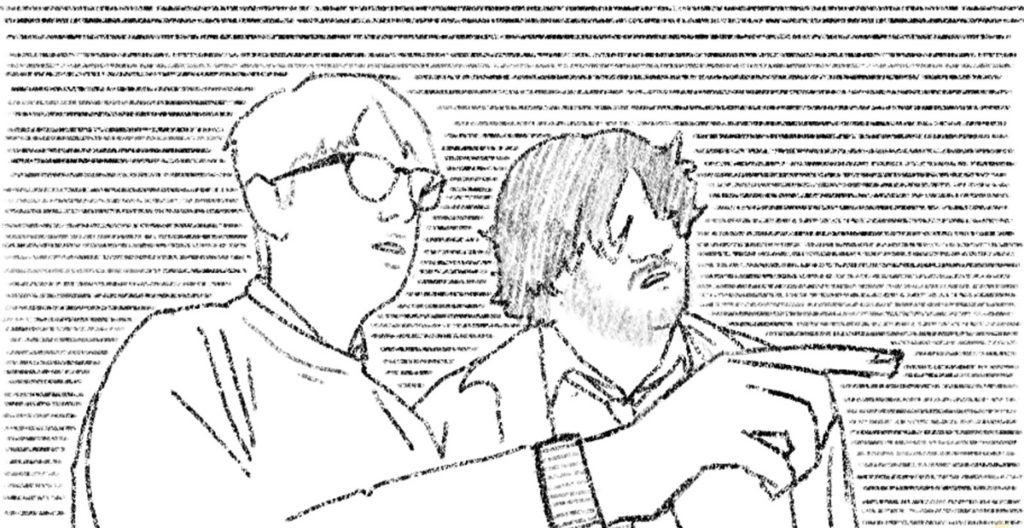 Wright said the group's upcoming movie, "It's Gonna Rain," which was filmed at eight different locations including Lake Piru in Ventura County, revolves around the story of two brothers who are stalked by a mysterious entity when they go camping. Wright said "It's Gonna Rain" touches upon topics such as the environment, climate and grief. The story shows the progression of both brothers, who cope in different ways – while one was able to mitigate his emotions, Wright said the other brother had resorted to becoming the bad guy.
"I hope that this film (will) have people be more forgiving to people who are terrible at dealing with traumatic things that happen in their lives and to be more understanding and caring," Wright said.
Having witnessed Wright's work ethic in person, Andrew Chavez, a film partner of Wright's, said Wright is adaptable, as he often finds creative solutions whenever they face obstacles during filming. Chavez – who directed a movie under Cha Cha Dreamers Production named "Wings and Wishes" and had worked on "It's Gonna Rain" with Wright and Durazo – said he would often go to Wright for film ideas, feedback and references.
"The best way I could describe his work ethic is that when he gets his mind set on an idea, he doesn't let it go. He likes to work," Chavez said.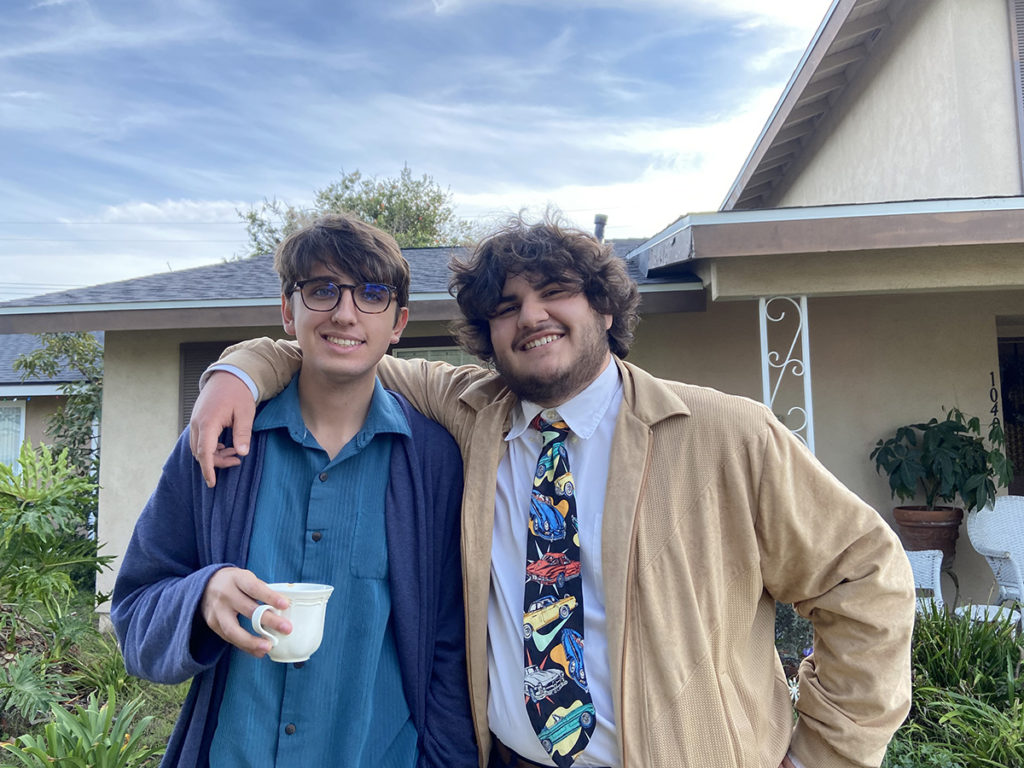 [Related: UCLA student finds passion for filmmaking process despite pandemic setbacks]
Although he enjoys other pieces of art, from music to books, Wright said he considers film the pinnacle of art and finds the ability to combine different artistic features, from soundtracks to photography, to be what makes film the best mode of expression. While he continues to pursue a career in mechanical engineering, Wright said he will keep producing films in his free time, as he considers making movies, as any other form of art, to be a vital part of being human.
"My movies are a way to express, and I feel as long as I have the free time, I'll do this until I'm an old guy," Wright said.