Confections for a Cause creates Bruin baking community, supports local charities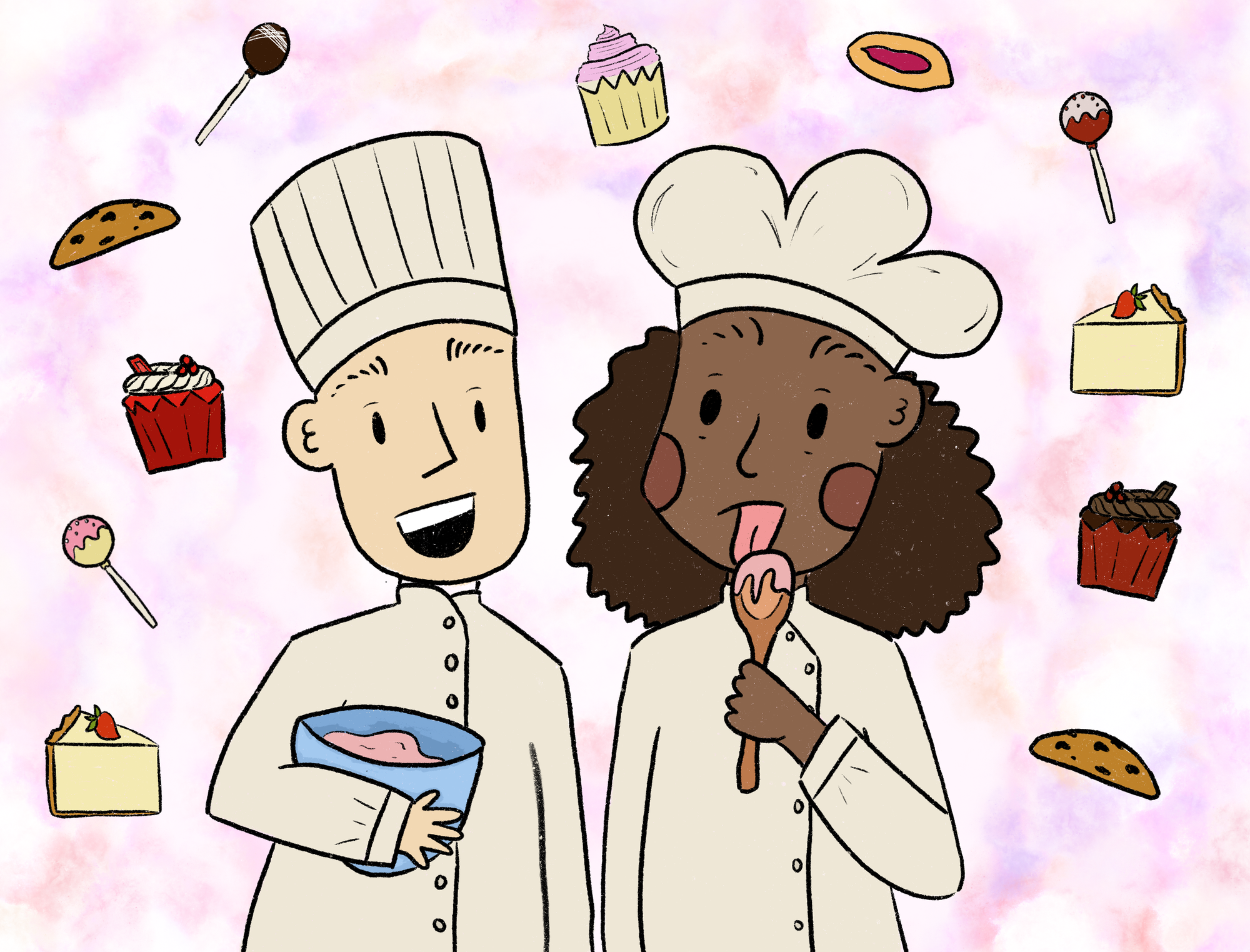 This post was updated June 1 at 9 p.m.
Bruin bakers are sweetening up the UCLA community.
At the beginning of the COVID-19 pandemic, a group of students, including third-year physiological science student Keya Vijapure, kick-started a baking community at UCLA that provides a platform to make an impact on the community. The organization, named Confections for a Cause, transitioned from a Zoom meeting into a social club in which its members can bond over their interests in baking sweets, she said. Vijapure, who is also the president, said the idea behind creating the club was to make a positive impact in her community in a COVID-safe way.
"We were all sent home … during the peak of the Black Lives Matter movement, and I was at home frustrated because there was nothing really I could do," Vijapure said. "Some of my family friends mentioned that baking was a great way to fundraise … in a way that was a little bit more safe or comfortable than going out to protest during the peak of COVID. … That's where the idea for Confections for a Cause first started."
[Related: UCLA student honors family, Filipino heritage through baking projects]
To celebrate baking as a platform to help local causes, third-year microbiology, immunology and molecular genetics student and club secretary Andrea Chupina Estrada said Confections for a Cause holds bake sales to fundraise for a specific charity every quarter. For this quarter, Estrada said the club is hosting a bake sale on Bruin Walk this Friday, selling red velvet cakes, strawberry shortcakes and chocolate raspberry cakes. All proceeds will go to The People Concern, a charity providing care for those in need, such as individuals who have survived domestic violence or those who are unhoused.
To build excitement around the quarterly fundraising tradition, Estrada said the club chooses a theme or menu that inspires the creative subject of the bake sale. The last few events, she said, have been centered around fall and Valentine's Day, and the club is currently planning on doing a spring and summer theme. Estrada said the balance of creativity, philanthropy and fun is what makes each bake sale special.
In addition, the club's inception was meant to address the lack of a baking group at UCLA, Estrada said. Although meetings started on Zoom with many members cooking in their own homes, Estrada said it expanded into a more formalized social organization when UCLA returned to an in-person format. Estrada said one major adjustment the club made was creating baking pods, in which baking enthusiasts form small teams to bake at members' apartments.
As for the social aspect, Confections for a Cause is a community where members with a common interest can escape the competitive nature under the mask of UCLA's academic system, said second-year art history student Savannah Lehman. She said the opportunity to meet people outside of her major and the joy of baking help to alleviate the fast-paced nature of the quarter system. For Lehman, enjoying cakes and cookies has been a comforting distraction from her life as a student.
"This club is very good at helping you deal with stress," Lehman said. "When you're at the club, you're hanging out with nice people, and you don't really think about it as much."
[Related: Alumnus uses social media skills to showcase lifestyle, curate brand image]
Ultimately, Vijapure said the most important takeaway she wants her members to retain is that baking can be an outlet for comfort beyond a savoring of sweets. For Vijapure, Confections for a Cause helped ease some of the stress and loneliness from the isolation stage of the pandemic. Although some of that stress carried over during the transition to in person, Vijapure said the club allowed her to create a community with a common interest in which its members can all readjust to live interactions.
"I feel like food is a universally appreciated thing, and it's a great way to unite people regardless of what background (or) what culture they're from," Vijapure said. "It's a way of sharing your passion with someone else. … It's great to see how people express themselves through food."