UCLA student honors family, Filipino heritage through baking projects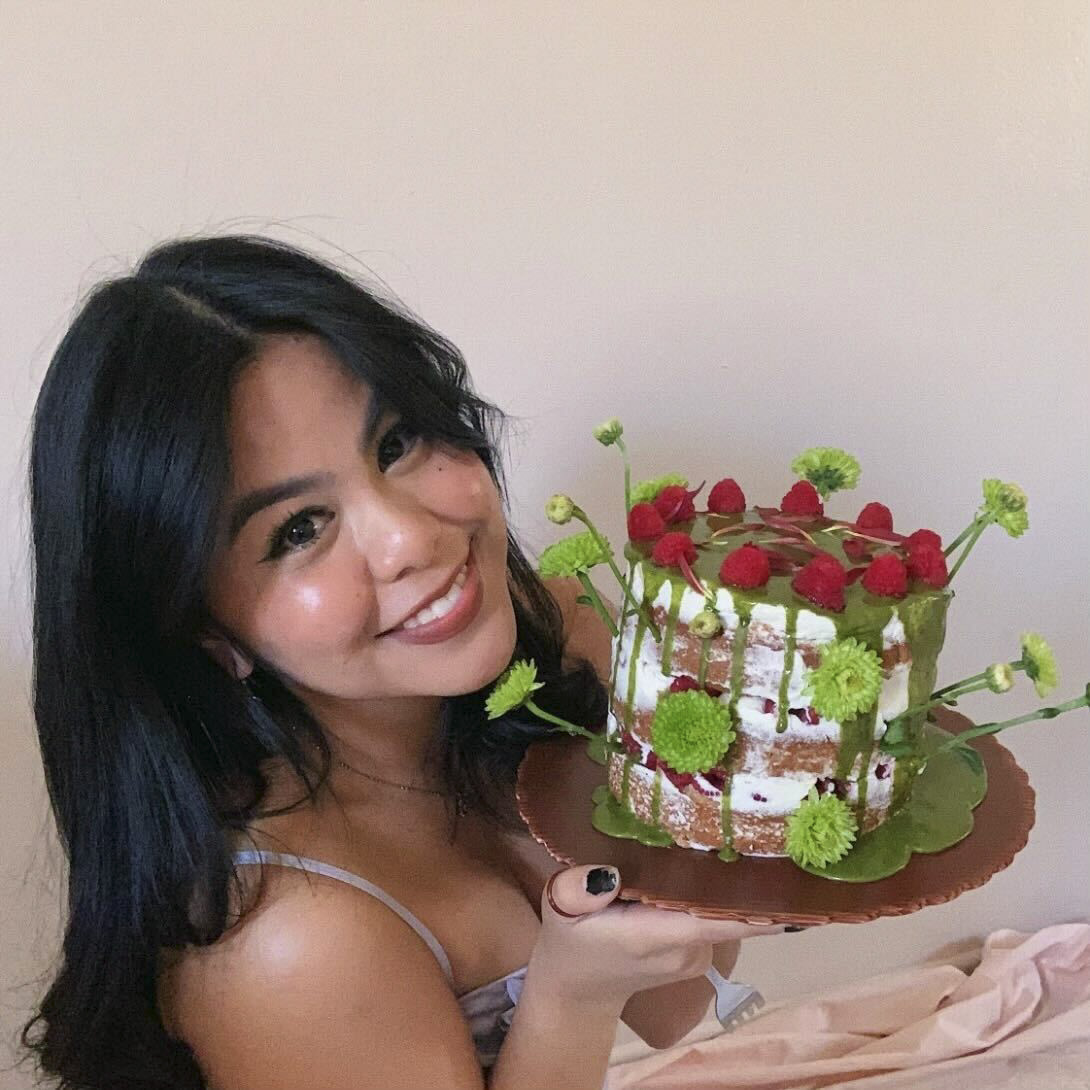 Third-year communication student Sam Manuel holds a cake topped with raspberries and adorned with green flowers. Manuel said she views cakes as creative challenges, experimenting with flavors and decoration. (Courtesy of Sam Manuel)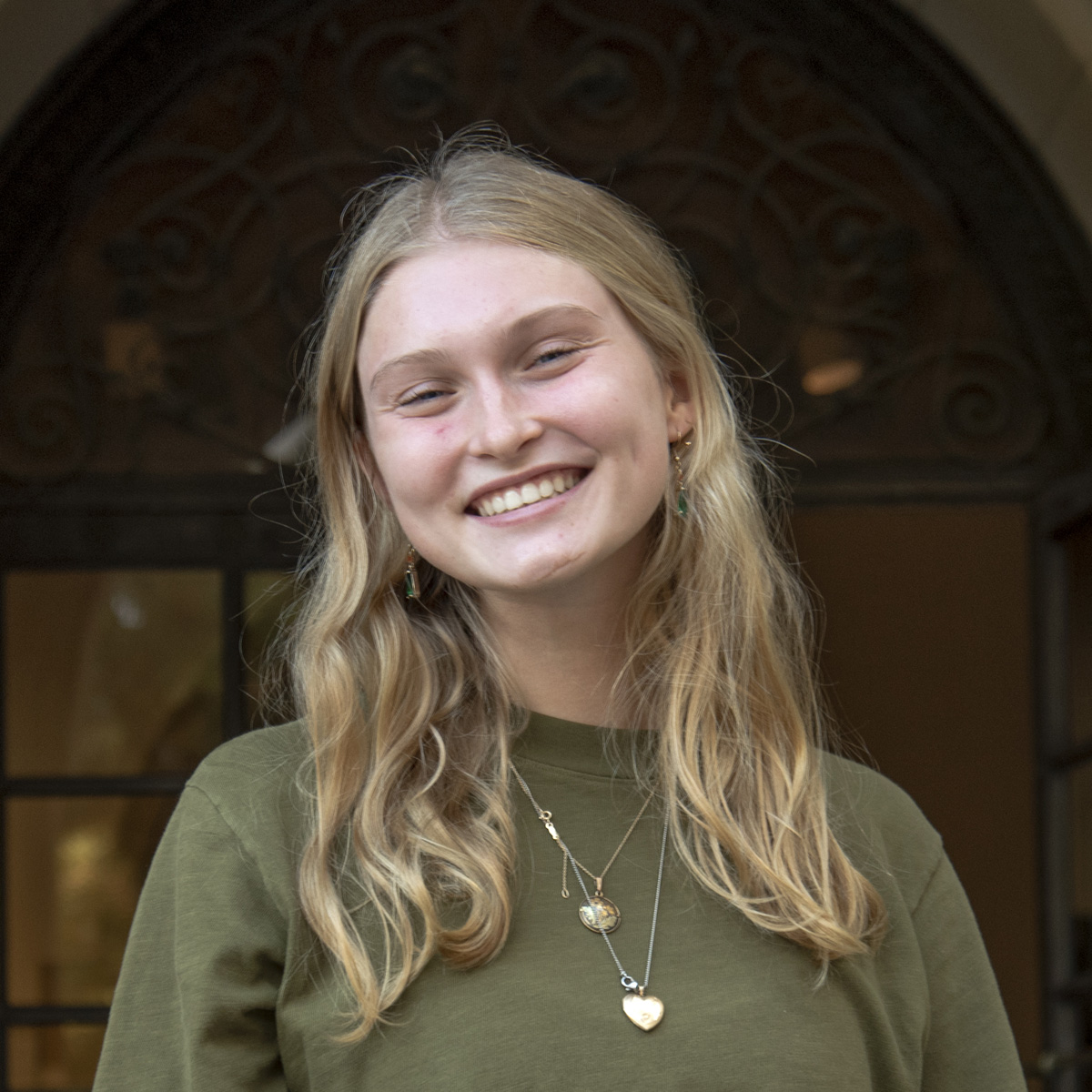 Sammie's Sweet Shoppe is more than just icing on the cake.
Third-year communication student Sam Manuel began her baking Instagram account in 2019 and turned to the platform as a creative outlet at the start of the COVID-19 pandemic. The page, which has evolved from a marketing tactic to a space to connect with family and friends, features baked goods Manuel makes herself and for those who commission her treats. For Manuel, food allows her to connect with her loved ones and her Filipino heritage by both tapping into memories of her grandparents and placing her own twist on what she bakes.
"People usually talk about family heirlooms, and often I've realized that it's both tangible and intangible," Manuel said. "My family heirloom was this recipe (ube jam) that was passed along."
One of Manuel's most popular treats are her "oobies" – brownies made from ube – which she makes from her family's ube jam recipe. Passed down like an oral tradition, she said the jam, or halaya, is made by mixing the starchy ube with condensed milk and evaporated milk butter until the starch absorbs the other ingredients. She then uses the paste as the foundation for her own twist on brownies or blondies, dubbing them oobies for easy recall and as a joke, she said.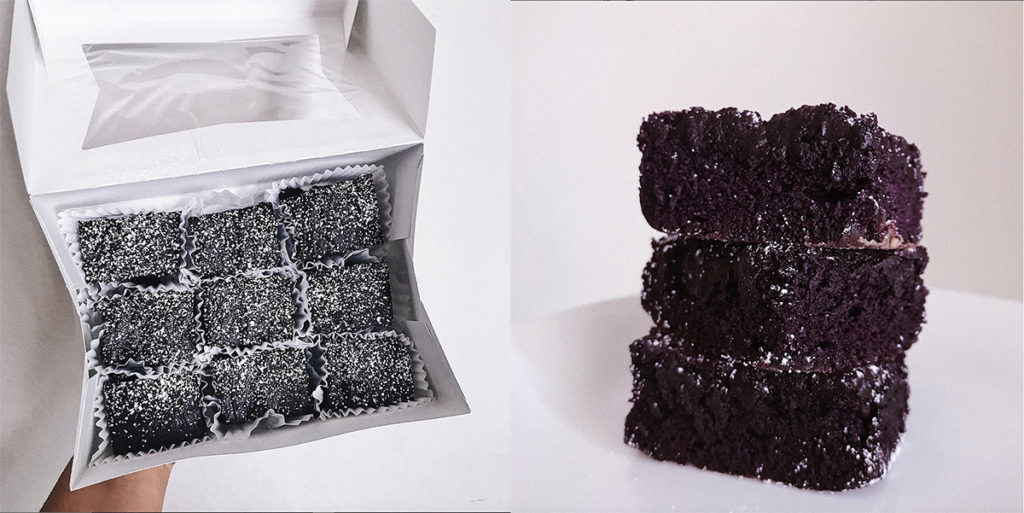 [Related: Alumnus uses social media skills to showcase lifestyle, curate brand image]
Cakes also present an opportunity for Manuel to explore her baking skills, she said, as she approaches the challenge like an art piece. Though a dessert does not last as long as a traditional artistic creation, she said she views a cake as a canvas with its flavors and its decoration and sometimes incorporates floral design by including live plants in the decorative elements.
"I always thought of (baked goods) as something ephemeral, something you consume," Manuel said. "Art is something you consume the same way you consume your food."
In particular, pavlova – a meringue-based dessert – has been Manuel's favorite to bake because of its versatility and texture, she said. With a crunchy exterior and soft and light interior, she said the dessert is also a fun recipe to teach others, as she has taught tutorials to groups such as the Asian Pacific Alumni of UCLA. Manuel's friend and customer Carla Luansing said the pavlova she commissioned from Manuel featured berries, balancing sweetness and sour tang with its fruit content. Luansing said Manuel emphasizes the visual appeal of her creations to intrigue multiple senses at once.
"Before you even taste something or you hear something, you look at it first," Luansing said. "That was one of the big things that she (Manuel) emphasized to me when she actually first started her bakery shop: that she wants it to be (as) aesthetically pleasing as possible because she knows that, for herself, if she would want something she would like for it to look nice, and if it looks nice and also tastes nice."
For friend and customer Isaiah Hernandez, Manuel incorporated citrus notes and decorative embellishments in a lemon cake topped with slices of fruit, which she made for Hernandez's father. Manuel's romanticization of her baking through images and captions makes Hernandez feel comforted, they said, as they view food as a way to express one's love for another.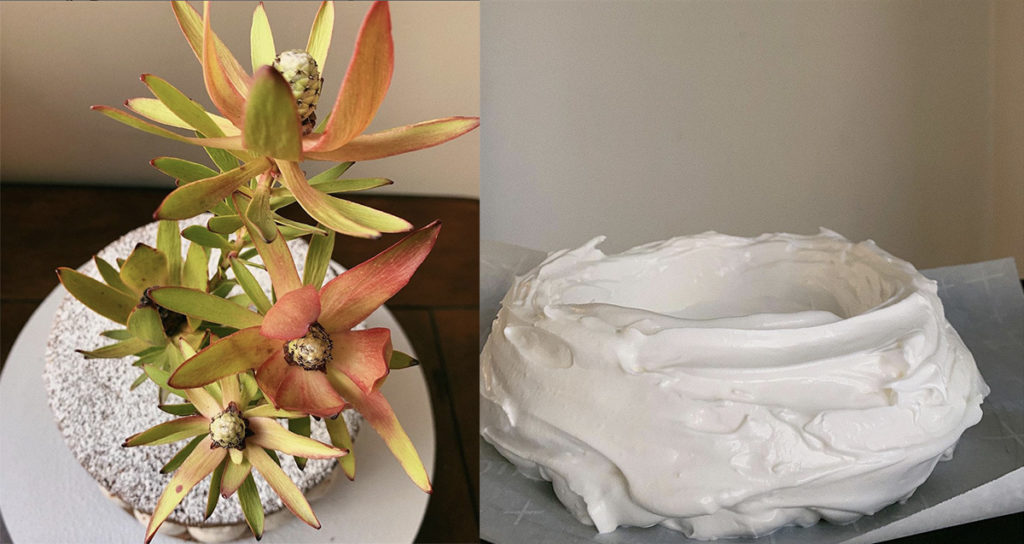 [Related: Bruin cooks up plan to promote culinary skills through meal kit, social media]
On Manuel's end, she sees baking and cooking as the sixth love language since it builds on the other five. Baking with someone functions as quality time, whereas baking for someone can be either gift giving, acts of service, or both, she said. With her captions, Manuel said she tries to capture her feelings and thoughts in the current moment, emulating the personable style of her favorite food blogs.
Since much of people's lives center around food, Manuel said its sentimental nature and her own memories of familial connection often make her happier to cook for others than to cook for herself. She said she is considering making her page a broader food account, but that would place the account name, @sammies.sweetshoppe – which was the original name of her middle school side hustle that got her into baking – in limbo. Whether cooking or baking, Manuel said she is looking forward to learning and exploring more flavor combinations or different ingredients – such as her recent exploits with dates – as she continues to grow her page.
"Whenever I'm cooking, I'm remembering the time I spent with my family cooking, baking … (with) family members who are not here anymore and are still here," Manuel said. "You're reactivating that. But then, at the same time, I'm able to infuse my own interpretation, my own legacy."
Durgin is a senior staff writer for Arts & Entertainment. She previously served as the Music | Fine Arts editor from 2021-2022 and was an Arts contributor from 2020-2021. She is a third-year English and geography student from Meridian, Mississippi.
Durgin is a senior staff writer for Arts & Entertainment. She previously served as the Music | Fine Arts editor from 2021-2022 and was an Arts contributor from 2020-2021. She is a third-year English and geography student from Meridian, Mississippi.