LA Literary Lore: YALLWEST festival returns with diverse array of books after 2-year hiatus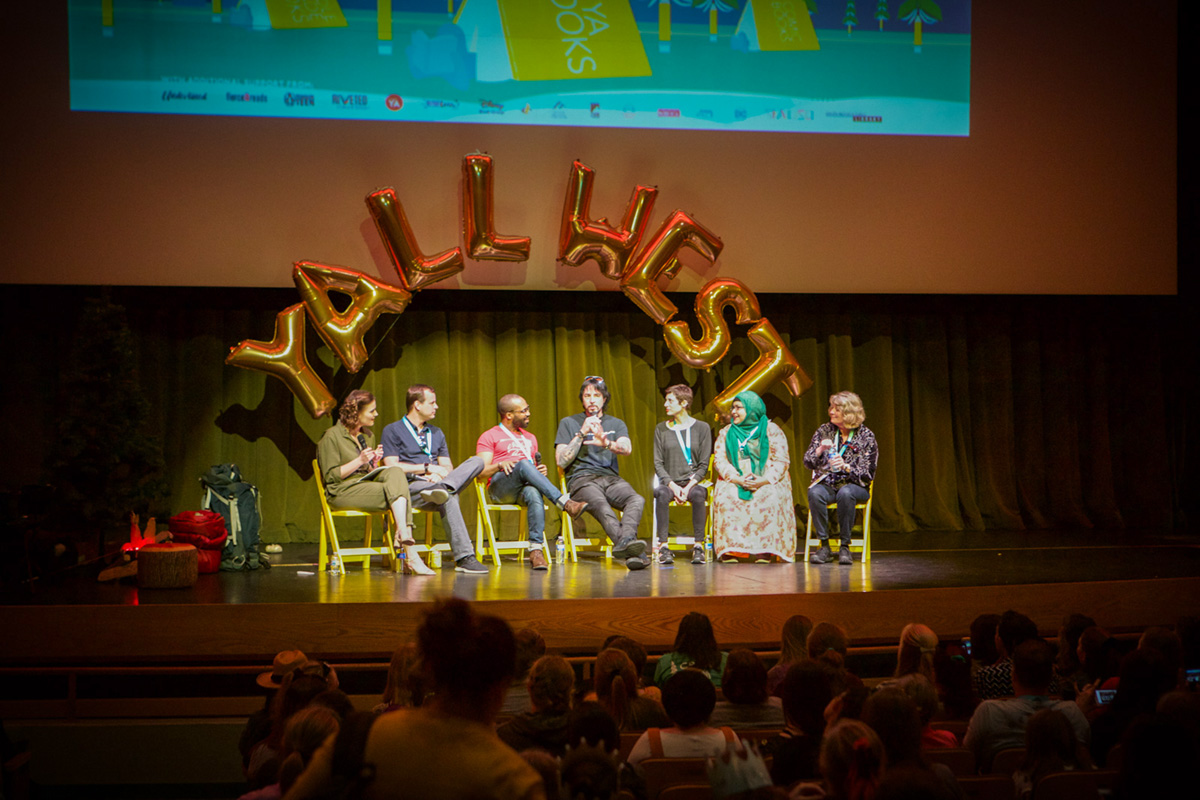 Authors speak on stage for a panel at YALLWEST 2019, the festival's last in-person installment before the COVID-19 pandemic. For the festival's return this year, organizer Shane Pangburn said they are focusing on providing a place for all readers and stories. (Courtesy of Shane Pangburn)
From themed bookshops to beloved book festivals, the Los Angeles literary world has something to offer every reader. Storytelling has long served as a tool of community building, and there is a space for all communities within the diverse, evolving LA book scene. Follow columnist Arushi Avachat in "LA Literary Lore" as she explores the vibrant literary landscape of the greater LA area.
There is a place for all at YALLWEST.
On Saturday, the annual young adult book festival returns in person to Santa Monica after a two-year hiatus over the COVID-19 pandemic. This year, YALLWEST will feature more than 60 middle grade and young adult fiction authors in panels, signings and other special events over the course of the day. In the face of nationwide book bans targeting diverse stories for young people, festival organizer Shane Pangburn said the program is more important than ever.
"We often say at this festival, 'Y'all means all,'" Pangburn said. "We want to be a place of acceptance and a place to promote and honor books … from diverse backgrounds."
Since its founding in 2015, Pangburn said YALLWEST has committed itself to this mission, celebrating juvenile fiction of all genres. As a sibling festival to the East Coast's YALLFest, Pangburn said YALLWEST is always free and aims to be accessible to attendees of all backgrounds. Pangburn said the event prioritizes outreach to Title I schools, a section of Los Angeles schools in which low-income students make up a significant portion of enrollment. Each year, Pangburn said attendance is usually in the thousands as readers arrive at Santa Monica High School to meet their favorite authors.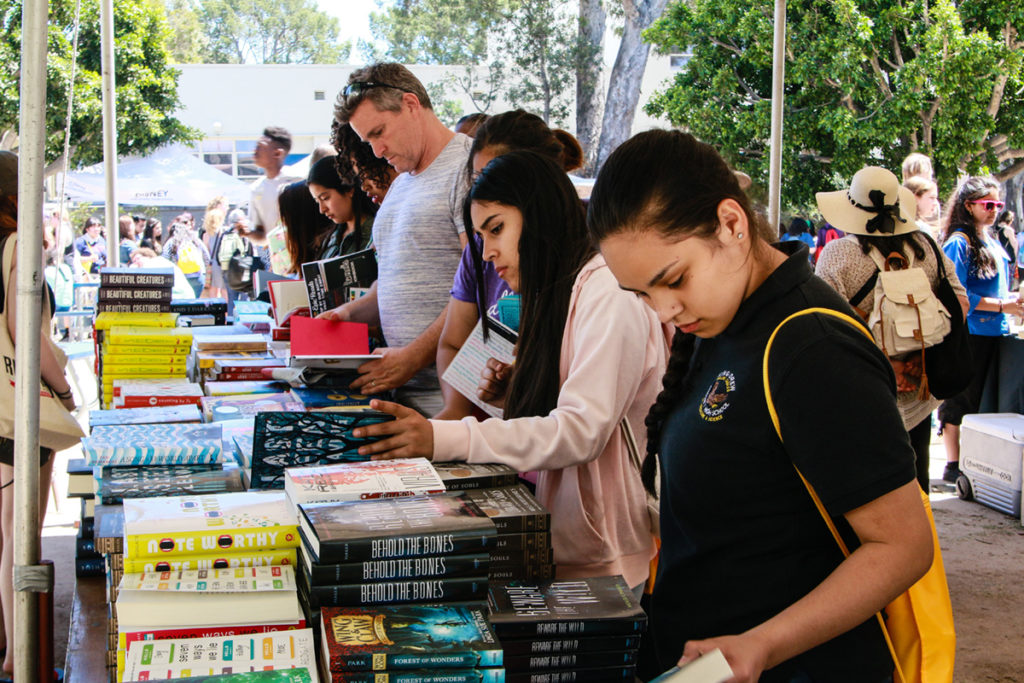 [Related: LA Literary Lore: The Ripped Bodice bookstore offers romance readers respite from reality]
Among festival-goers this year will be fourth-year English student Hawon Koo. As a fan of middle grade fiction, Koo said she is especially excited to attend the Middle Grade Keynote at the festival Saturday, where one of her favorite authors, Pseudonymous Bosch, is scheduled to speak. Koo said she appreciates the opportunity to attend in-person book festivals such as YALLWEST because these events are rare in her home state of Hawaii.
"There's a huge difference in getting something mailed to you versus talking to the actual authors and getting it signed," Koo said. "I was very happy to be able to do that."
A distinct feature of YALLWEST, Pangburn said, is its status as an author-run festival. As the festival was founded by young adult authors Melissa de la Cruz and Margaret Stohl, Pangburn said writers remain integral to YALLWEST organizing and operations. Pangburn said a major highlight of the festival is the closing event, Smackdown, where a group of authors play games and perform a variety show for reader enjoyment and to the delight of the crowd.
As Saturday approaches, young adult contemporary author Racquel Marie said she shares readers' excitement for the festival. Having attended YALLWEST in previous years as a fan, Marie said speaking at the festival as an author now is particularly special. She said she will appear on the Writer Origin Stories panel, in which authors share how they began their careers, and the Trope Wars panel, in which authors debate favorite tropes. Marie is also slated for a signing event, which she said is a personal highlight of her festival schedule.
"It is very, very strange to go from being in lines to meet some of these authors to now … considering people (them) my peers," Marie said.
After releasing her debut, "Ophelia After All," during the pandemic, Marie said she is thrilled for the opportunity to connect face to face with fans. She said she feels proud to have a teenage readership because she believes in the importance of sharing joyful and hopeful stories with young people. Ultimately, she hopes her work will reach queer kids and Latinx kids specifically, as she wants them to know their identities are celebrated, Marie said.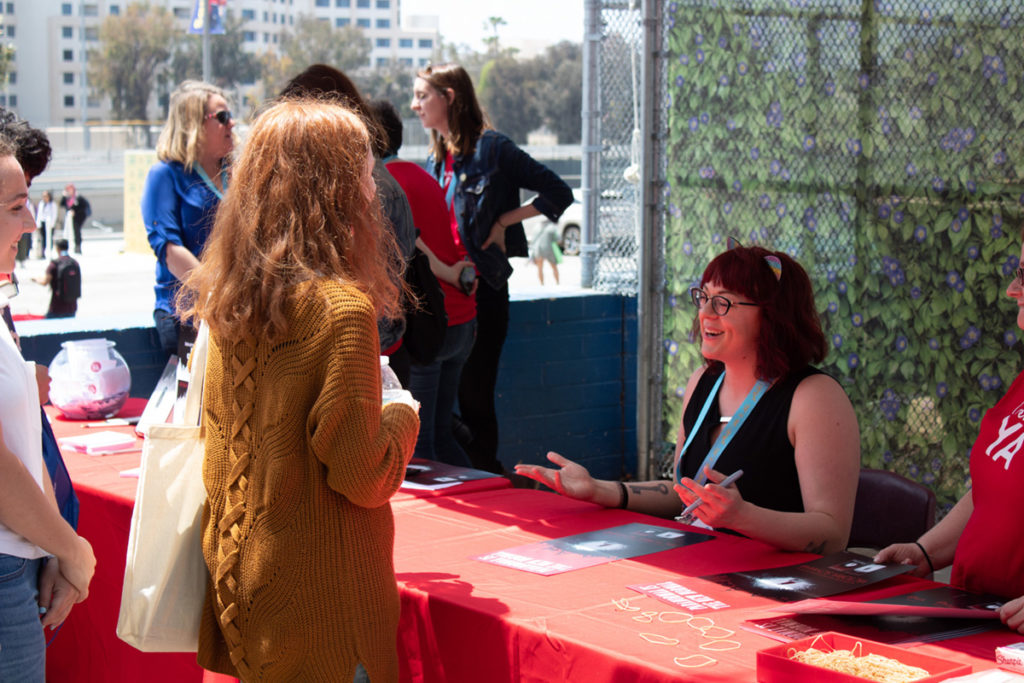 [Related: Book preview: Spring 2022 novels offer fantastic worlds, intimate narratives]
For Marie, her outreach to these demographics is urgent given the national rise in bans on books centering queer characters and characters of color, she said. In the last few months, more lawmakers and school boards have pushed to ban books with such content from libraries and reading lists. Diverse books are both affirming for marginalized readers and tools of empathy for privileged readers, she said, and banning such books harms vulnerable kids and only deepens divisiveness.
"You see the stories that are being challenged, and it's not about protecting kids," Marie said. "It's about teaching them hatred."
Ensuring young readers retain access to important books is a key goal of YALLWEST, Pangburn said. As kids discover themselves and the world around them, he said books have the means to nurture this growth. In addition to the various panels and signings, Pangburn said he hopes YALLWEST can be a place for young people to solidify and strengthen their love for reading in a safe environment.
"We're trying to be a countervailing voice to that (the book ban) movement and an opportunity for readers and authors to speak back," Pangburn said.