LA Literary Lore: The Ripped Bodice bookstore offers romance readers respite from reality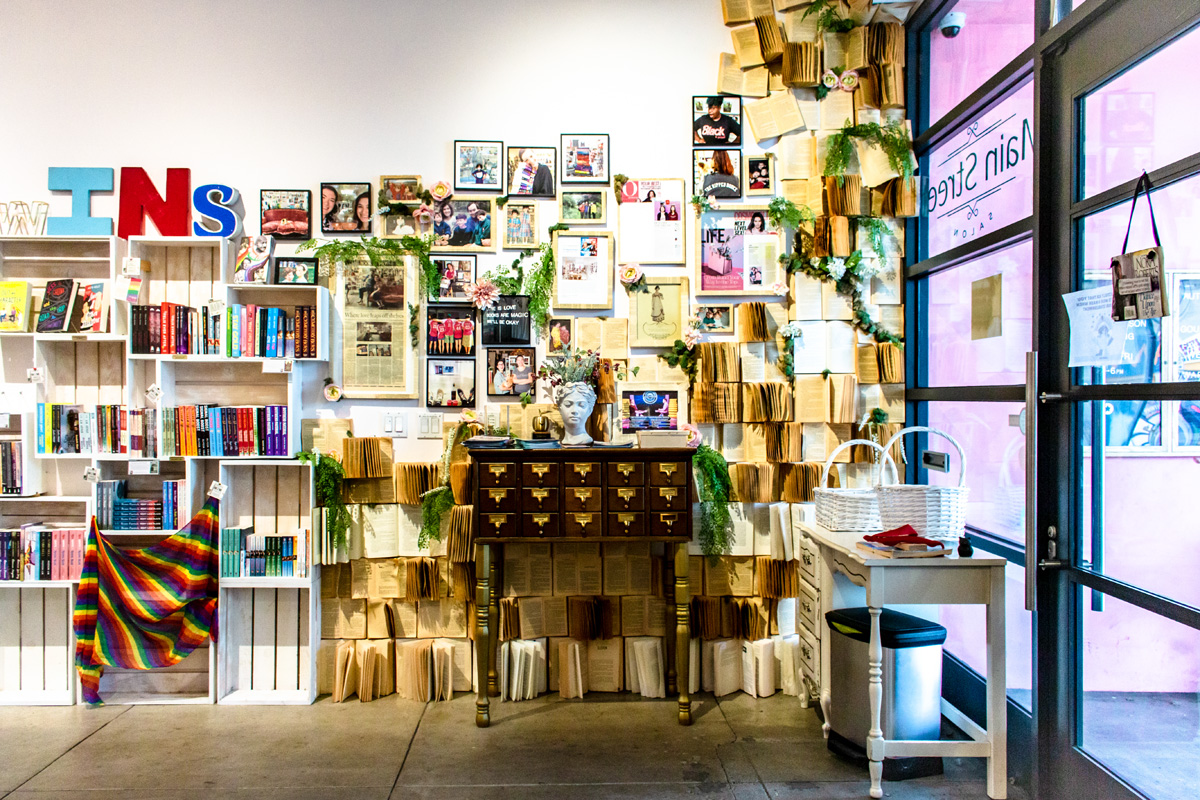 The front entrance of The Ripped Bodice has walls papered with books. Founded by Leah Koch and her sister, the shop is the West Coast's only romance-exclusive bookstore and aims to provide a safe space for bookworms and authors of diverse backgrounds alike. (Christine Kao/Daily Bruin staff)
This post was updated April 18 at 12:29 a.m.
From themed bookshops to beloved book festivals, the Los Angeles literary world has something to offer every reader. Storytelling has long served as a tool of community building, and there is a space for all communities within the diverse, evolving LA book scene. Follow columnist Arushi Avachat in "LA Literary Lore" as she explores the vibrant literary landscape of the greater LA area.
At The Ripped Bodice, everyone gets a happy ending.
Located in Culver City, the shop is the West Coast's only romance-exclusive bookstore. As a lifelong romance reader, owner Leah Koch said she and her sister, Bea Koch, sought to create a safe space for their fellow romantic bookworms. Six years after opening, Leah Koch said The Ripped Bodice continues to celebrate romance novels and advocate for greater diversity within the romance genre.
"(The Ripped Bodice) was mainly inspired by being a place that (my sister and I) would want to shop at," Koch said. "This is something that we wanted as romance readers and didn't feel like waiting for someone else to do."
Since the vast majority of her reading list has always been romance, Koch said the decision to only stock romantic fiction felt natural. Koch said she reads widely within the genre and especially gravitates toward queer and contemporary romance. Ultimately, romance novels are a consistent source of joy and challenge the stereotype that reading must be educational rather than enjoyable, she added.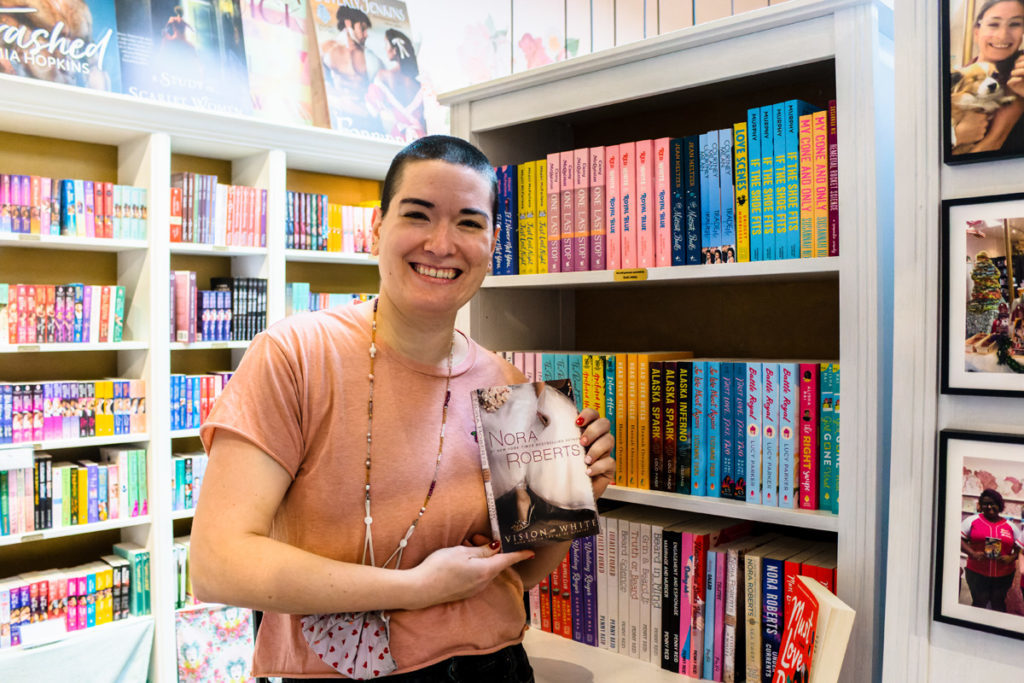 [Related: Book preview: Spring 2022 novels offer fantastic worlds, intimate narratives]
The comforting nature of romance novels appeals to second-year chemical engineering student Maiya Patel, who said she first discovered the genre during quarantine. Patel said she quickly developed an appreciation for author Emily Henry, the "Bridgerton" series and the "enemies-to-lovers" trope. As a busy college student, Patel said she values the escapism romance novels provide.
"I like to read to not have to think about my life, and so, it's so nice when people get their happy endings in books," Patel said.
Though the promise of a positive resolution entices many readers to romance, Koch said she is aware the genre is not without its flaws. While more romance authors of color have found success in recent years, Koch said romance is still an overwhelmingly white space. As such, she said The Ripped Bodice undertakes an annual initiative to bring attention to the issue and advocate for greater representation within the industry.
Each year, Koch said the bookshop publishes a report on the state of racial diversity in romance. The Ripped Bodice compiles data from leading publishers and researches authors to identify the percentage of romance novels published by writers of color – only 12% as of 2020, according to the report. Koch said she hopes this report will pave the way for change within the industry so all readers can see themselves represented in love stories.
"The goal of the report is to tell the truth about simply what is happening," Koch said. "You can't move forward until you know what you're moving forward from."
Based on her experiences at The Ripped Bodice, fourth-year physiological science student Megan Kirschner said she appreciates the bookstore's commitment to greater diversity in the romance genre. Kirschner said her visits to The Ripped Bodice have introduced her to romance novels centering around sapphic characters and plus-sized characters – representation Kirschner said she never had growing up. In a society that often looks down upon romantic fiction, Kirschner said The Ripped Bodice offers a safe environment for readers to explore their desires and interests without judgment.
"It's important that places like The Ripped Bodice exist so that it is more normalized for women to just enjoy romance and not be ashamed of that," Kirschner said.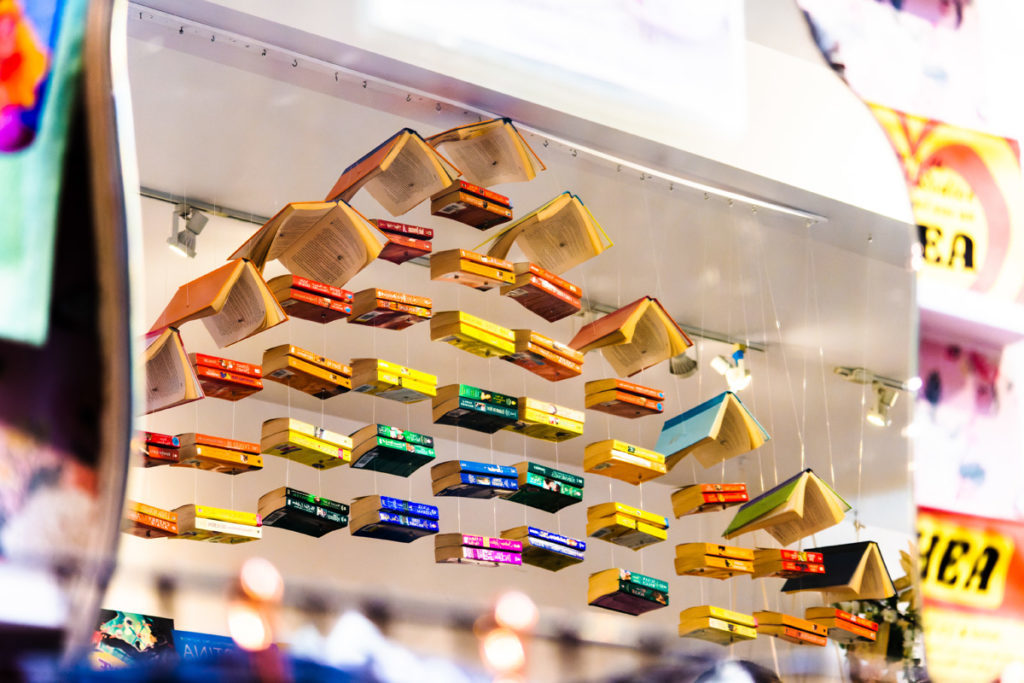 [Related: Student-founded Kwento Comics aims for Asian representation in debut graphic novel]
In addition to advocating for diversity within publishing, Koch said The Ripped Bodice regularly hosts events for the LA romance community. Events at The Ripped Bodice are typically free, open to the public and tend to be female-focused spaces, Koch said. After a break during the pandemic, Koch said The Ripped Bodice is resuming its usual in-person programs, such as book clubs, comedy nights and author readings.
Such in-person events have attracted Kirschner, who said she plans to see Casey McQuiston, a well-known writer of queer rom-coms, at The Ripped Bodice next month and hopes to participate in future programs at the bookstore as well. Koch said building this community of romance readers has been one of the most meaningful parts of running The Ripped Bodice. She cherishes her interactions with customers and the lasting relationships the bookstore has been able to foster, she added.
"The most rewarding part is the longevity of really getting to be a part of people's lives," Koch said. "Getting to be a fixture in people's lives is really, really special."