Concert review: Rina Sawayama brings big energy, dynamic performance on Dynasty tour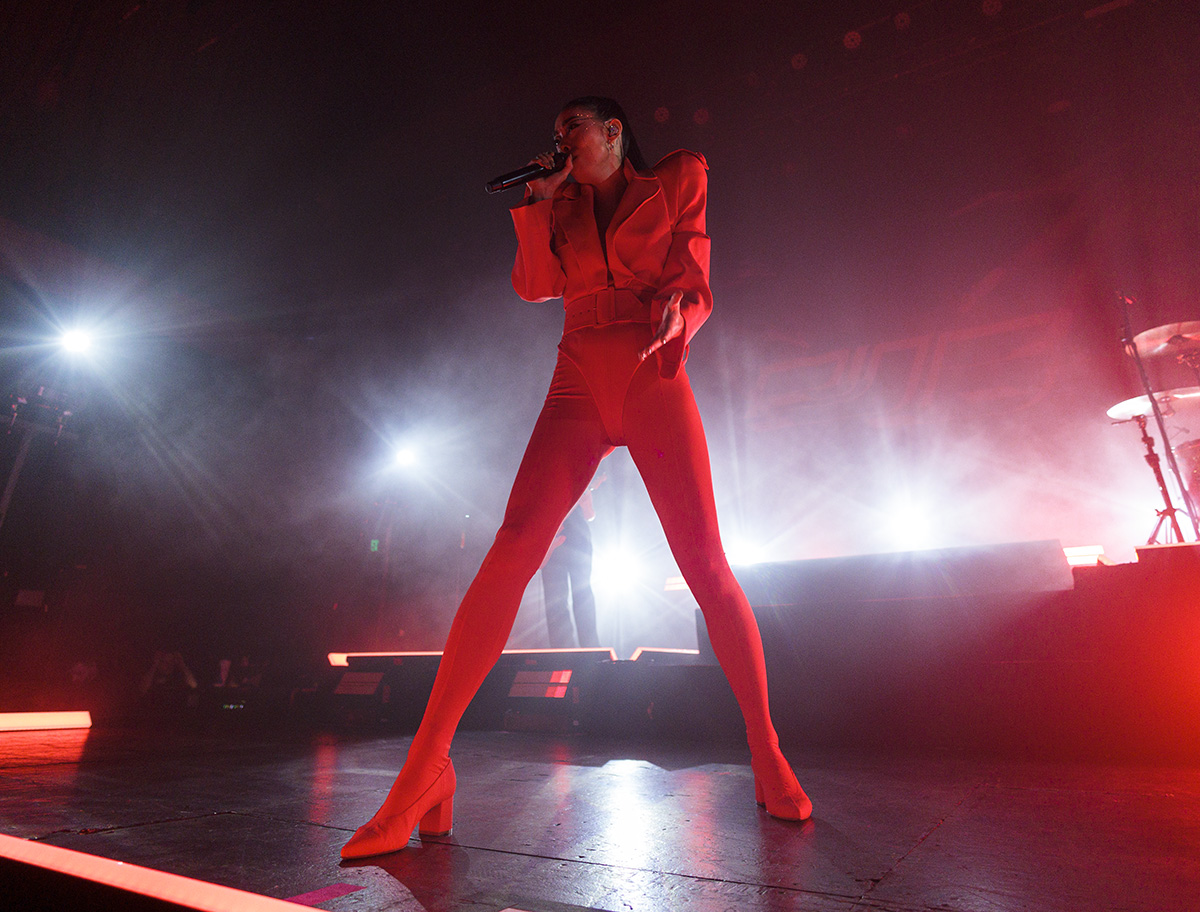 Wearing all red, Japanese-born artist Rina Sawayama took the Hollywood stage at The Fonda Theatre on Saturday. (Shengfeng Chien/Daily Bruin)
"The Dynasty Tour"
Rina Sawayama
The Fonda Theatre
April 9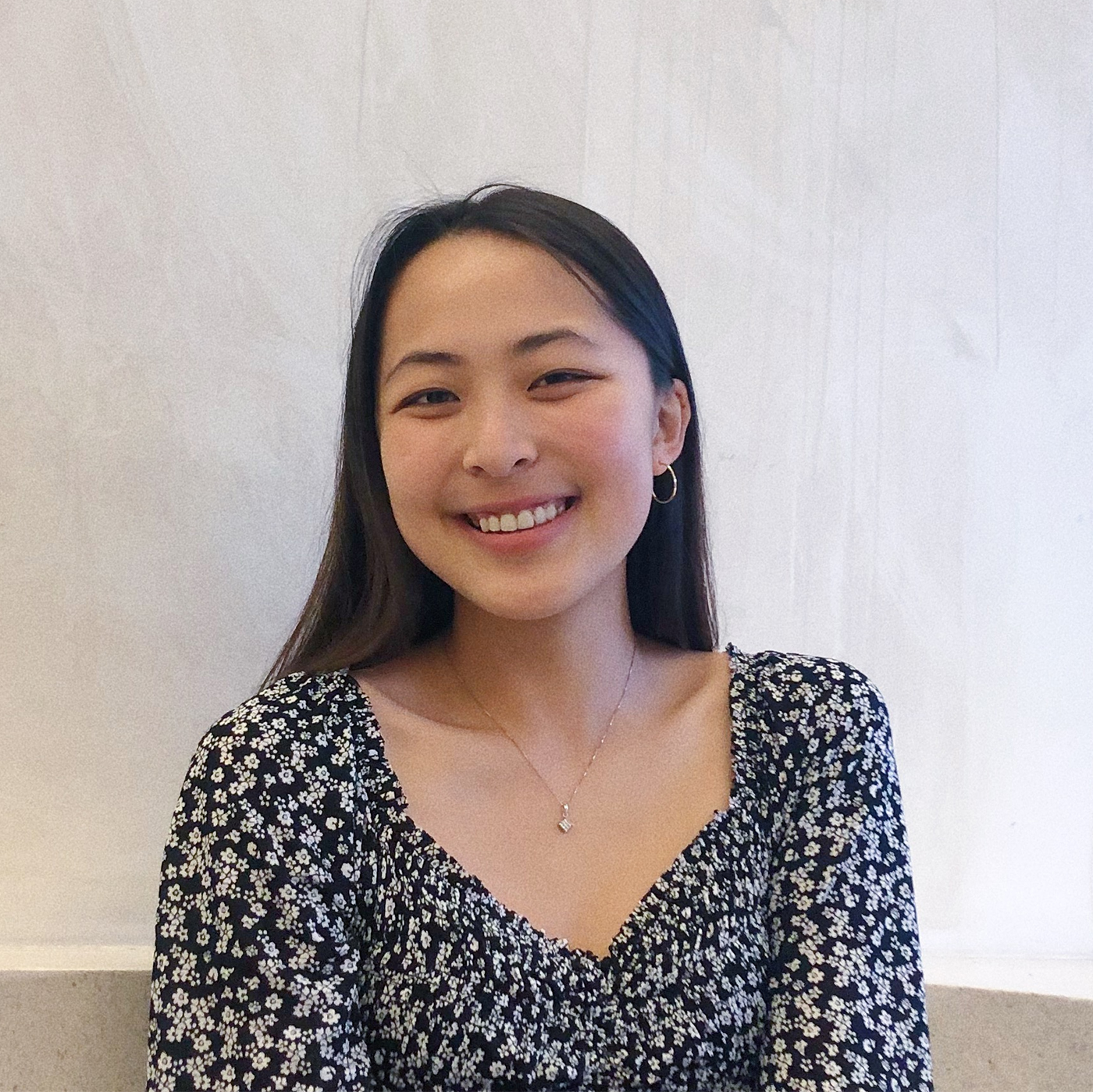 Rina Sawayama is boldly marking the grand beginning of her lineage.
The Japanese-born, London-based artist performed the first night of her tour's North American leg in Hollywood, imbuing every corner of the room with her energy. Even late at night, Sawayama kept a tight grip on the audience's attention with her alluring presence and vibrant performance. Despite the concert sometimes veering into lulls, her elegant yet ecstatic physicality was deftly complemented by two captivating dancers, a talented band and sparkling lights.
The stage was simple and decorated by a backdrop that sported Sawayama's first name in a futuristic silver font and framed by her manicured hands. Beneath that, a raised platform provided depth to a relatively small stage and gave Sawayama and her dancers' movements more dimension by emphasizing key moments of the set when they stood atop the platform. Although not the most spacious stage or elaborate set design, all the components of the setup were effective. Its economical nature was uncharacteristic for a flamboyant artist like Sawayama but worked to showcase her animated presence without overwhelming it.
Over the course of the 75-minute performance, the radiant lights played a large part in beautifully cultivating the mesmerizing atmosphere. They flashed in various combinations of colors, from deep red to jubilant rainbow, but were never more powerful than when they all turned off for emphasis, such as before the beat drop in "Love Me 4 Me." At times, however, the lights were a bit excessive and flashed quickly at the audience, which could have been straining on the eyes for some.
[Related: Concert review: Oliver Tree's over-the-top antics distract from music at Shrine Expo Hall show]
Other than that, the sound was steady – never too loud or too soft – and sufficiently reached all members of the audience. The bass thumped through the floor, and its booming nature drove people to jump and dance along to the music. Despite the prominent rhythmic elements, Sawayama's voice always won out, clearly enunciated and piercing through all other sounds.
In terms of audience engagement, Sawayama was a woman of and for the masses, nimbly measuring the audience's energy level and feeding off or lifting it as necessary. Her transitions between songs were clever and smooth, such as the riling up and subsequent shushing of the crowd between her opener, "Dynasty," and her second song, "STFU!" At one point, she asked, "Are you ready to slay?" which garnered an enthusiastic reaction from the audience in preparation for the rest of Sawayama's set.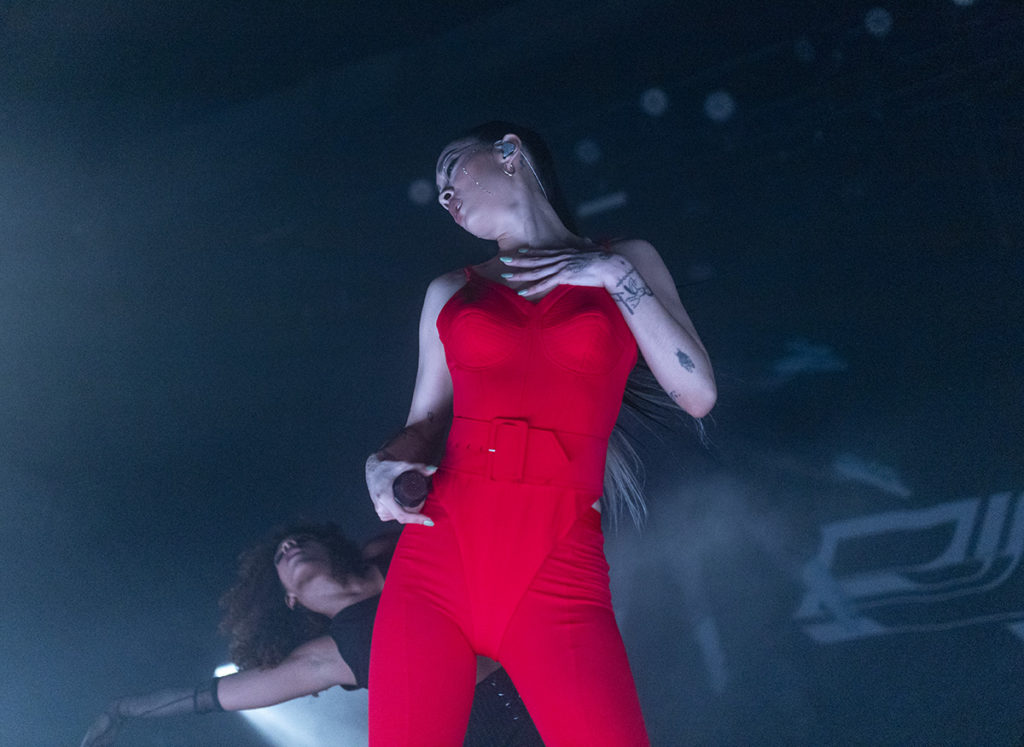 The bigger transitions involved costume changes, of which Sawayama had three. She went from a bold, structured red number to a softer, flowing silhouette and then a grungy, cargo-based look, which all tied into the characteristics of the lively music performed in each section of the set. While she was making her quick change, the empty stage could have easily felt desolate, but the instrumentals of Sawayama's songs that continued to play mostly kept the energy up.
The set list itself featured all the songs from her debut album, "SAWAYAMA," and a select few singles and picks from her EP. Most of the songs were performed in a rock style, which was especially apparent in songs such as "Who's Gonna Save U Now?" but some, like "Chosen Family," were stripped down and sung acoustically while sitting on the platform. With her live twist on the tracks, the songs flowed well into each other, bridged by her witty comments and softer songs that lent emotional depth to the set.
[Related: Concert review: Still Woozy brings dizzying energy despite technical difficulties]
As a visual complement to the set list, the dancers were mesmerizing – despite there only being two of them, they made their presence known on stage. Whether it was synchronized, sharp motions or snakelike, sensuous dance, they embodied the unique themes of each song while using all the stage space. The audience also fed off the dancers' energetic movements, cheering during dramatic falls or pointed pops.
Sawayama's movement was similarly captivating, whether it be lithe body rolls or angular arm movements, not only when she was dancing but also in her audience interactions when she reached out to the crowd. She did not neglect any side, moving across the stage and even acknowledging those on the balcony, trying her best to make everyone feel like they were a part of her chosen family.
Near the end of her set, Sawayama introduced an unreleased song, "Catch Me in the Air," from her nearly finished second album, which was delivered emotionally, as it was written for her mother. And before closing out the night, she teased the audience by pretending to end the show before coming back onstage in a new costume to perform her hit "XS" with an ecstatic reaction from the crowd.
Sawayama is living up to her name as she establishes a new dynasty on tour.