Speaker series at Fowler Museum examines graffiti brushstrokes as fine art form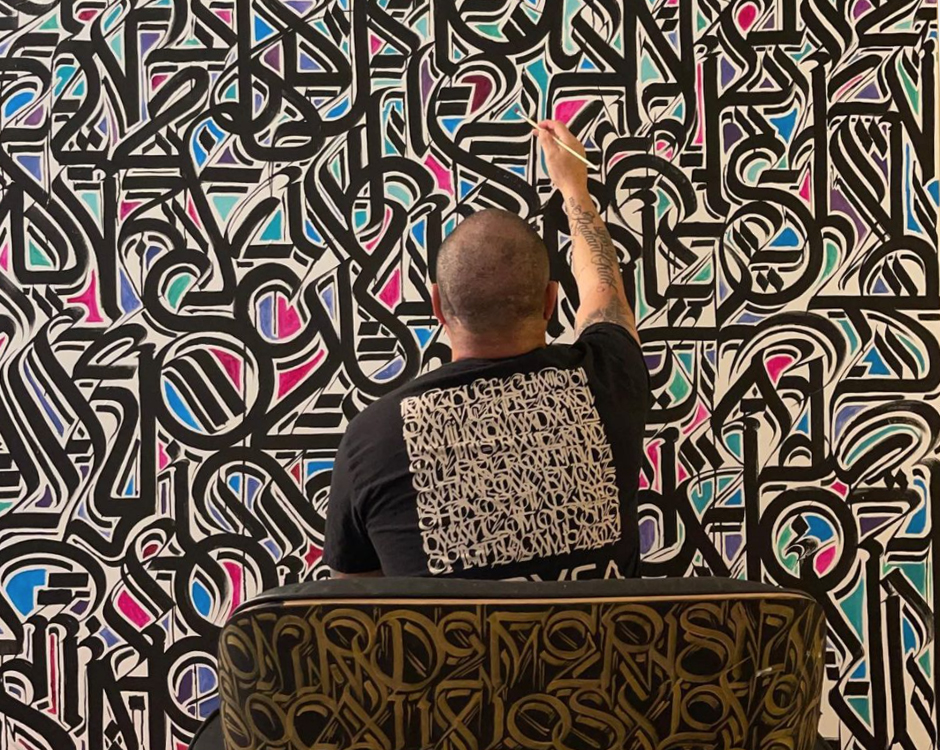 Alex Kizu, who creates art under the name DEFER, will be participating in the series "DISRUPT the Fowler" on Tuesday to discuss his graffiti work. (Courtesy of DEFER)
DISRUPT the Fowler: DEFER
Online
Nov. 16
11 a.m. to 12 p.m.
From crayons to graffiti, Alex Kizu has drawn his childhood passion into a career.
On Tuesday, artist Alex Kizu, who creates art under the name DEFER, will speak with host Gustavo Tepetla about his experience of being one of the original pioneers of the early Los Angeles graffiti scene as part of the "DISRUPT the Fowler" series. A collaboration between the Fowler Museum and student organization DISRUPT, the series offers programs with the goal of breaking down barriers in the art world to promote inclusivity. The Fowler's curator of public programs, Bianca Collins, said the museum is always looking for ways to engage with the student body population and uplift those who might feel as though they do not belong.
"These events are opportunities for us to highlight the work on view and a way to explain more about the context and circumstances surrounding them," Collins said. "It's also a way for us to stay in touch with all of the great thought-leaders doing their best work in the city."
The Fowler Museum hosts public programs live to increase audience accessibility to speakers they may not normally be able to interact with, Collins said, which goes hand in hand with DISRUPT's mission. Fourth-year design media arts student Kaize Xie said DISRUPT is a student design coalition that strives to promote the voices of designers on campus through anti-racism, equity, diversity and inclusion. Xie said Tuesday's event will delve into DEFER's background and upbringing, as well as how he developed his particular artistic style and established a professional presence in the art world.
Since the Fowler Museum's mission is to present artwork that might not be considered fine art in other spaces, Bianca said the event will be an opportunity to present graffiti in a new light. Because of outdated power structures, she said relatively arbitrary labels have been placed on entire art forms such as graffiti, and as a curator at the Fowler, her intention is to dismantle these stereotypes.
"I really want to help counteract this misconception that art is for the one percent," Collins said. "It's not. It's for everyone, especially the 99 percent. I am working to change the system from the inside out … at the Fowler, we present all art as fine art."
[Related: Fowler exhibit to spotlight Swahili coast's culture and global significance]
In response to those who may attempt to discredit graffiti, Kizu said his work is now being shown in museums and various galleries alongside other works that have historically been deemed fine art. As one of the pioneers of the early graffiti movement in Los Angeles dating back to the 1980s, Kizu said he refers to his current style as "spiritual language." He said traditional graffiti involves structured lettering; however, his style of art does not follow the traditional letter form and rather embraces a deliberately abstract approach.
"There's a quote and it says, 'Artists are usually kids that never grew up,'" Kizu said. "When you're a kid, you pick up a crayon and start scribbling and it's a general thing that a lot of kids or babies do … I've done art my whole life … I'm very fortunate to be able to do that and have it be a career and something I love to do."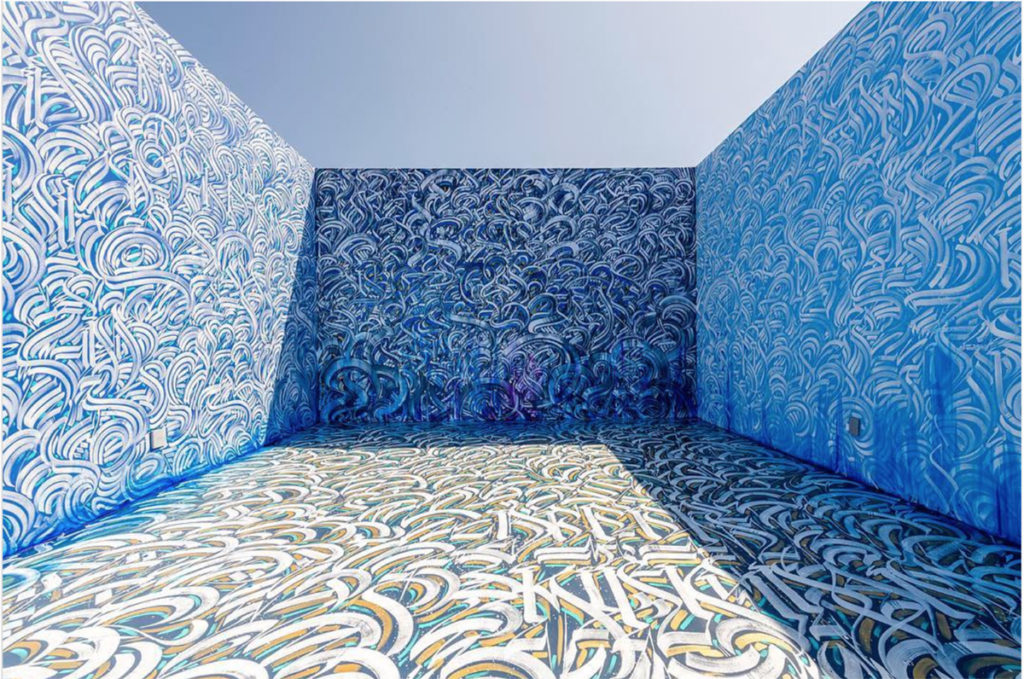 With a free-flowing style of conversation, Kizu said he will explain how students can navigate their way through the world of art and grow a career out of their passions after college, pulling from his experiences of being paid as a professional artist. He said most of the interview will be unscripted, so the conversation will unravel more naturally and students will have the opportunity to ask their own questions.
[Related: Life and Hip-Hop: No longer just writing on the wall, graffiti rises as a legitimate art form]
Q&As hosted by the Fowler – including the "DISRUPT the Fowler" series – typically allow the audience to more deeply understand what influences the artists and what artists intend to do with their works, Collins said. Since a large portion of the visual aspects of modern typography are enmeshed with the hand styles graffiti artists have been experimenting with for years now, Collins said she is excited to hear what Kizu will speak about this Tuesday.
"(Graffiti artists) made an impact on our visual language and the way we communicate and attract attention," Collins said. "For that to continue to be disregarded would be a real shame, which is why (this event) is an important way for the Fowler museum to continue to uplift, celebrate and amplify the works of artists on the streets."