Mixed Student Union helps multiethnic students celebrate their identity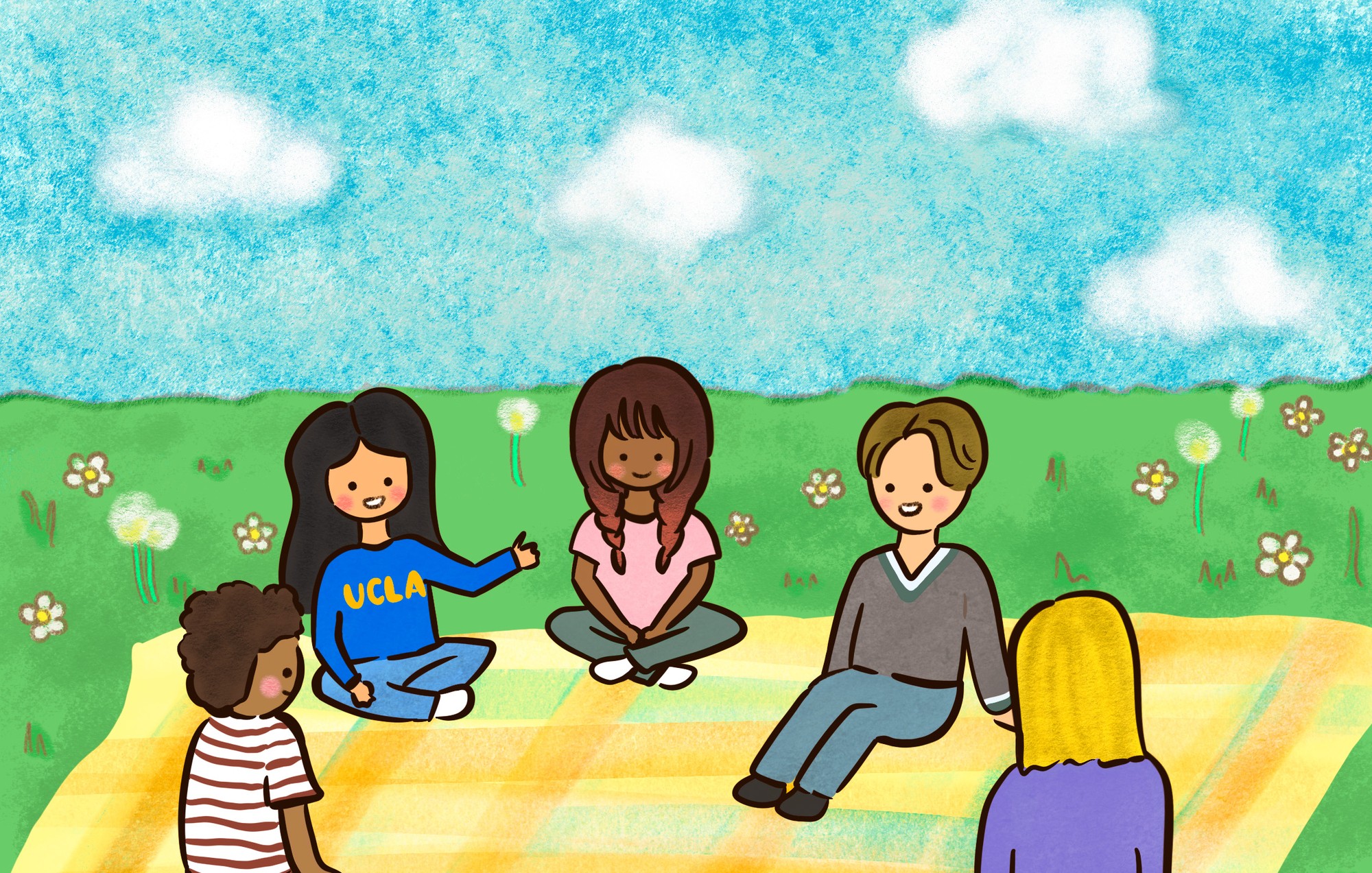 Mixed Student Union provides the missing pieces for Bruins who feel they don't fit into the puzzle of racial dynamics.
Founded in 2010, the Mixed Student Union serves as a social and cultural club for students who identify as multiethnic. The organization aims to connect students who feel they do not fit into the absolute structures of race and to facilitate a sense of community for students who feel they do not belong to one particular ethnic group, Amber Monteleone said. As the club's lead director, the fourth-year biochemistry student said one goal of the club is to connect students with one another and the greater multiracial population.
"Mixed people, we usually grow up without having a community that understands who we are and understands our experiences," Monteleone said. "To be finally able to not only find a group but to be a part of the group, bringing all this content to everyone, it made me feel proud."
The original name of the Mixed Student Union was Hapa, a Hawaiian word meaning someone with partially Asian heritage because the union was created as an organization for half-Asian students. Over time, however, the founders of Hapa realized there was more diversity within the club and rebranded as the Mixed Student Union in 2010, Monteleone said.
[Related: 'Tamarindo' podcast uplifts Latinx community with important discussions]
Prior to college, Monteleone said she did not think about the implications of being multiethnic. By exposing the club to media, Monteleone said she wants members of the Mixed Student Union to think about what their identities mean to them and to be aware of the abundance of mixed people in the world.
"Monoracial people, they look at themselves like, 'Who am I? Where am I in this world?' And it's twofold when you're mixed because you're looking at yourself in the context of society but also within your family," Monteleone said.
The Mixed Student Union also provides a space for students like Monteleone to converse about topics such as family dynamics and their own experiences within their communities. By hosting discussion-based meetings focused on code-switching and life experiences as multiethnic people, she said the Mixed Student Union has created an atmosphere of acceptance in which students with similar upbringings can connect and feel welcome.
The club also exposes students to mixed representation in media by arranging movie nights featuring multiethnic actors, such as Keanu Reeves, and curating a series of playlists called "The Mixedtape." Third-year physiological science student Serena Siddiq said the playlist has helped her discover multiethnic artists during the pandemic. The two volumes of the playlist feature artists such as Drake, Rihanna and Dominic Fike. For Siddiq, the Mixed Student Union playlist has helped her find a sense of comfort when listening to popular music from social media.
"(The playlist) introduced me to a lot of artists that I didn't even know were mixed," Siddiq said. "I'd just hear a clip (on social media and) be like, 'Oh, I really liked that song' and then it'd become famous and I didn't know that person was mixed."
Having joined the club during the pandemic, Siddiq said the Mixed Student Union has helped her find her place at UCLA, despite growing up without much acknowledgment of her mixed heritage. Raised in the Bay Area and Southern California, Siddiq said she recalled people questioning her background and labeling her as exotic. The question of students' racial identities or where they are from has posed challenges for members of the Mixed Student Union and can be interpreted as a microaggression, Monteleone said.
[Related: Melanin & Medicine creates supportive, safe space for Black STEM students]
Evan Coulter, third-year political science student and inclusivity and advocacy director of the Mixed Student Union, said one goal of the organization is to increase awareness about multiethnic people in history and media. Using its Instagram page, Coulter features multiracial historical figures for national heritage months such as Women's History Month and Asian Pacific Islander Heritage Month. Coulter said he is trying to highlight the diversity within the mixed community to remedy the feeling that mixed students traditionally do not fit into society because of their multiethnic heritage.
"Mixed Student Union is meant to be a haven for mixed kids at UCLA, people who feel that, based on their identities, they don't really fit into another club," Coulter said.
In spring, the Mixed Student Union plans to host the annual Mixed Heritage Conference which features multiethnic artists, professionals and entrepreneurs. The conference is open to everyone and is meant to educate people on the experiences of multiethnic people. The club also hopes to help local high schools create their own mixed student unions to help students find their place within society before they get to college.
"I hope that we're recognized more," Coulter said. "It would be nice to see people understand what having (a) mixed identity is like for mixed kids."
Chesney is currently a Sports contributor on the men's tennis beat.
Chesney is currently a Sports contributor on the men's tennis beat.