PREPARE seeks to traverse barriers, connect undocumented immigrants to employers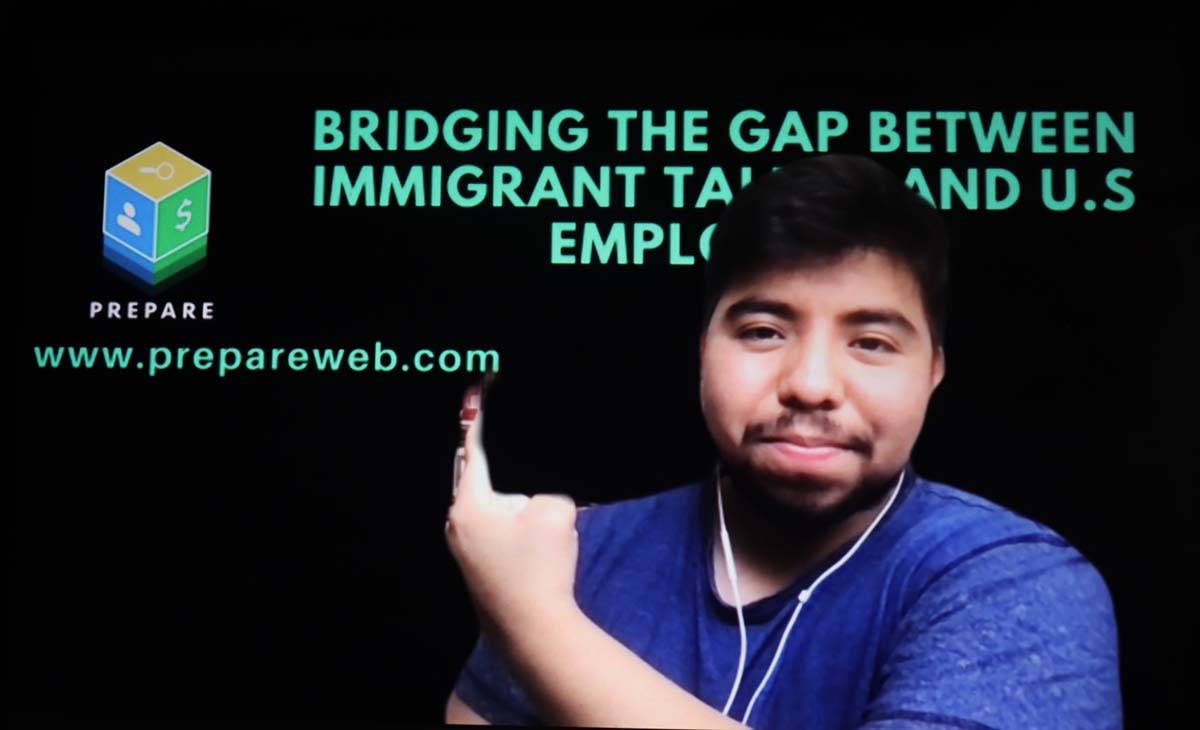 Student startup PREPARE, set to launch in November, aims to connect U.S.-based employers with undocumented professionals. Fifth-year oceanic and atmospheric studies student Juan Maya Hernandez said he founded the company after he realized the need for this link through his own personal experience. (Sandra Ocampo/Daily Bruin)
PREPARE is making moves to advance opportunities for immigrant talent.
Set to launch in November, the recruitment agency aims to bridge the gap between U.S.-based employers and undocumented professionals, said co-founder and fifth-year oceanic and atmospheric studies student Juan Maya Hernandez. Based on his own experience as an undocumented student without Deferred Action for Childhood Arrivals – an immigration policy that grants work authorization to undocumented immigrants – Maya Hernandez said he began PREPARE once he realized the need for a company that could directly connect undocumented candidates with employers to assist with the hiring process.
"What motivates me to create this is because I know the impact (it) can make, and I know that sometimes all you got to see (is) somebody doing it," Maya Hernandez said.
During a career fair last year, Maya Hernandez said he was offered a position as a startup's growth-hacker intern to create a social media presence for the company on TikTok. When they began discussing paperwork, Maya Hernandez said he connected the company with the UCLA Undocumented Student Program, which could provide onboarding assistance for his hiring.
However, Maya Hernandez said that without prior knowledge of hiring an undocumented individual, the company was unable to follow through on its offer. The assistance of the Undocumented Student Program, although comprehensive, was not enough, he said.
"(The company) was telling me … something that I've always heard whenever I applied to things: … 'If anything changes with (your) status, let me know,'" Maya Hernandez said.
[Related: UNICEF at UCLA uplifts voices of Latinx community, mental health advocates]
After this incident, Maya Hernandez began interviewing his peers to determine if others faced a lack of job opportunities as undocumented individuals. Echoing his experience, Maya Hernandez said his peers shared concerns of not knowing where to search for jobs because of their work authorization status, both as students and after graduation.
Similarly, co-founder of PREPARE Beatriz Hernández said that as an undocumented student, she lacked the ability to apply to the same on-campus jobs and internships as her peers. The employment resources available to her were mainly geared toward students with DACA status, Hernández said, despite the fact that more than half of undocumented students in higher education are not DACA-eligible, according to a 2018 survey. To be more inclusive, Hernández said PREPARE will cater to undocumented professionals both with and without DACA status.
"Our goal is to also help those who don't have DACA," Hernández said. "Our hope is that those people are also are able to find a way to have professional development experience and gain (an) income."
For TikTok content creator fellow Kary Martinez, PREPARE will open the door to resources for immigrants who did not have previous guidance in career growth because of their first-generation status. In addition to providing a platform for researching job opportunities, Martinez said PREPARE is set to offer immigrant talent career advice and resume tips.
By pitching the concept behind PREPARE to employers at Startup UCLA, an organization that promotes entrepreneurship through networking opportunities and programs, Maya Hernandez said he learned companies were interested in hiring immigrant talent – they just lacked knowledge on how to follow through.
PREPARE hopes to educate employers on the work statuses of immigrant workers to create awareness and eliminate the current limitations for undocumented professionals. To do this, Maya Hernandez said PREPARE is building partnerships with organizations that are assisting with the legal process of hiring undocumented individuals. PREPARE also has an email distribution list that informs its subscribers of job opportunities for immigrant workers, he said.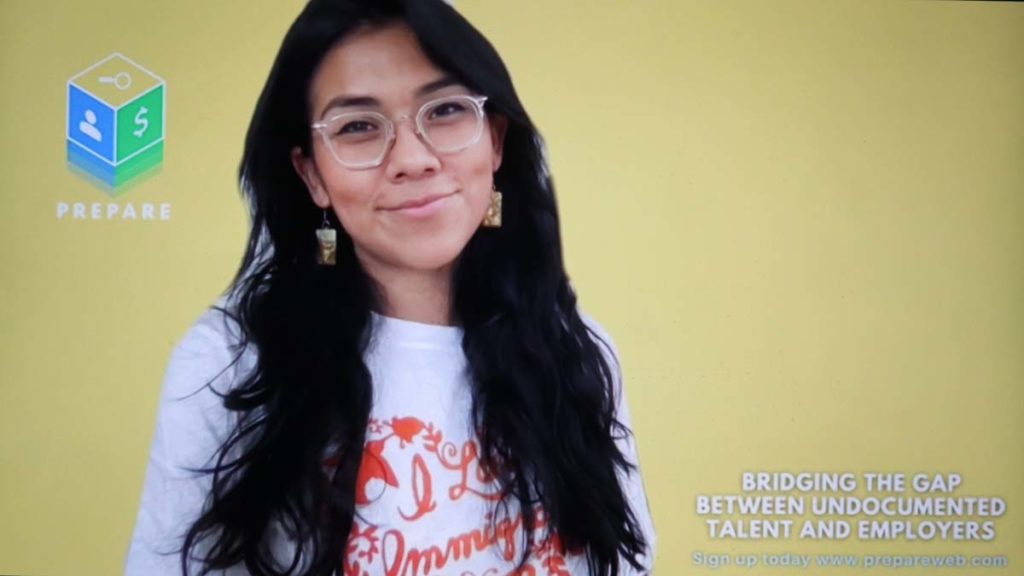 [Related: UCLA students launch PeerUp, an anonymous peer-led mental health resource]
On PREPARE's launch date in November, Maya Hernandez said the company will publish resources for immigrant talent and employers to download for free on its website. The main goal for the startup company is to gain credibility, which Maya Hernandez said is primarily achieved by connecting with employers. Hernández said PREPARE will provide undocumented individuals with different avenues to gain professional opportunities by tapping into their skills and monetizing them.
"We want to (provide different avenues of employment) by letting them know how to become an independent contractor, sole proprietor," Hernández said. "We're also hopeful that we can have an impact in that area (by) letting them know that there's different ways to work, not just at regular employers, but also you can work by having your own business."
PREPARE will mainly cater to graduated undocumented professionals, starting with 2022 graduates in their search to attain job opportunities and career growth, Maya Hernandez said. Ultimately, he said the company plans to increase their target population to include undergraduate students once PREPARE has gained credibility and added further resources.
"I've always said, it's not a lack of talent," Maya Hernandez said. "We're all talented – it's just that there's no bridge between us and employers so that's what PREPARE (will do)."