UNICEF at UCLA uplifts voices of Latinx community, mental health advocates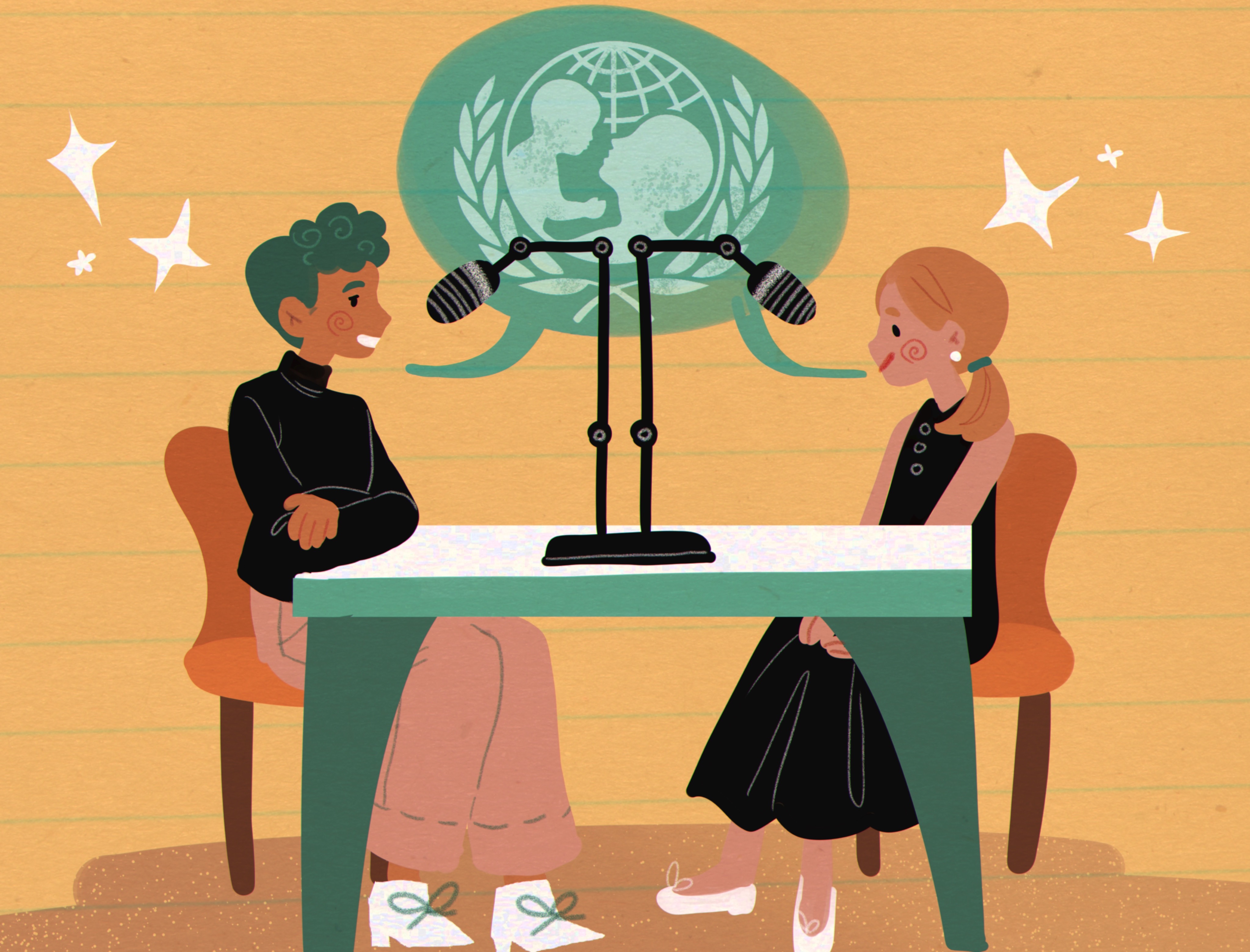 (Katelyn Dang/Illustrations director)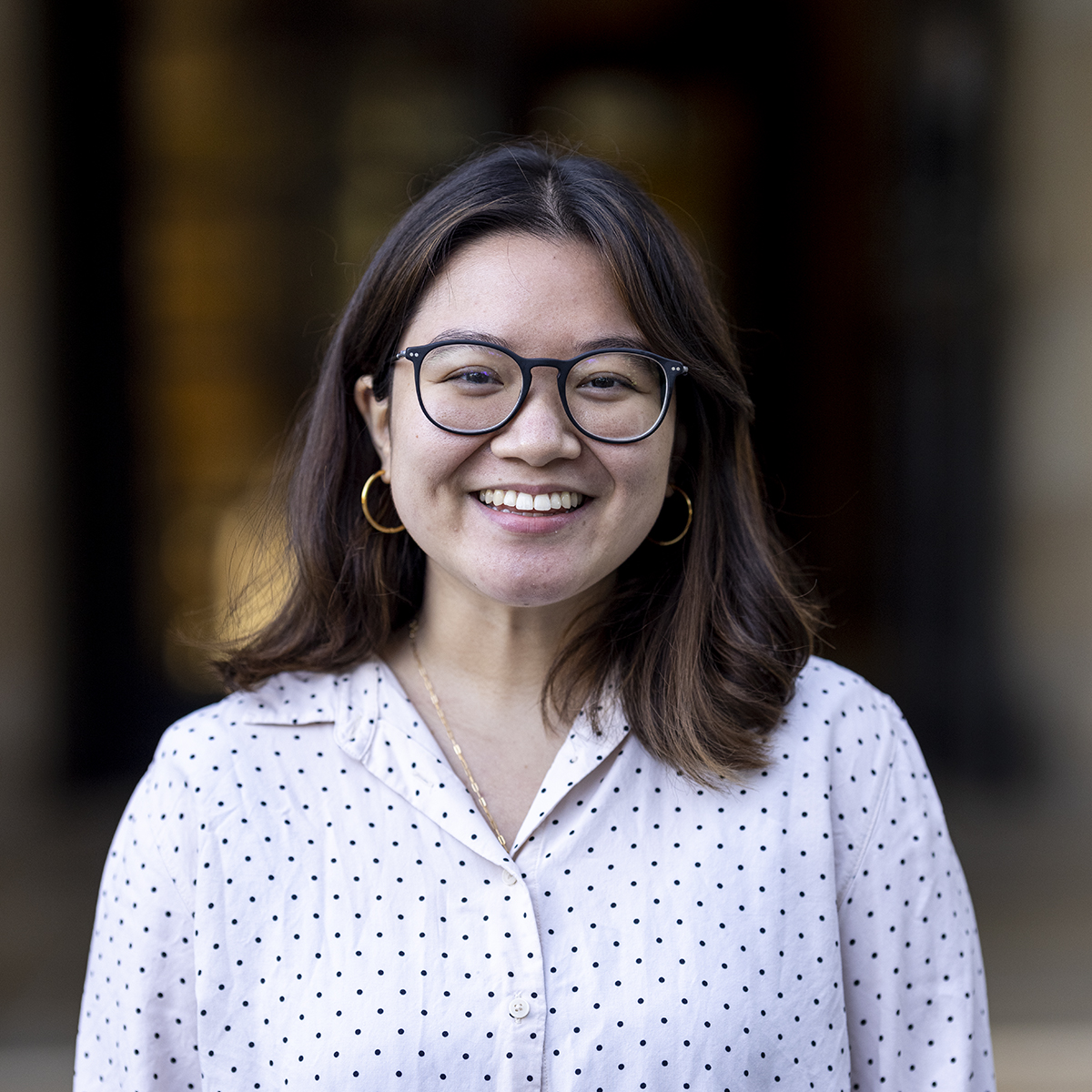 This post was updated July 18 at 4:35 p.m.
UNICEF at UCLA is passing the mic to Latinx youth and mental health advocates.
In May, club members created two podcast series to raise awareness of the humanitarian crisis at the southern border of the United States. One featured students and explored the effects of the crisis on Latinx youth, while the other discussed the mental health impacts of the crisis on those affected. Advocacy director and second-year biology student Ellen Tahmasyan, who worked on the former project, said the aim of the podcasts was to engage with those impacted by the humanitarian crisis.
"Our goal was just to feature authentic stories from UCLA students or anyone (linked) with the Latinx community and be a platform … for those voices," Tahmasyan said.
Tahmasyan said club members vote on a social justice issue to be the focus of a long-term advocacy project each quarter. Before the COVID-19 pandemic, club members typically organized an event, such as a movie screening or a networking night, said fourth-year psychology student and 2020-2021 Advocacy Director Helen Gunn.
In the past academic year, Gunn said club members had the new opportunity to create their own group projects, with each cluster of students focusing on a different facet of the quarter's topic. Board members were assigned to oversee groups, and in the spring, Gunn said her team picked podcasts as its form of activism. Producing podcasts was a first for her, Gunn said.
"Podcasts have a lot of power," Gunn said. "People are really into listening to podcasts. You can listen to them on the go or whatever, and they're very educational."
[Related: UCLA students launch PeerUp, an anonymous peer-led mental health resource]
Gunn, who is interested in child development and mental health, said she sought to head the group assigned to exploring the trauma people may face due to the humanitarian crisis at the border. She interviewed two people for the podcast, immigrant rights nonprofit group Border Angels representative Dulce Garcia and assistant professor of clinical psychology Lauren Ng. To ensure their podcast series included personal stories and expertise, Gunn said she and her team researched relevant professors and nonprofit groups who worked on immigration rights or reform.
Through the podcast, advocacy director and fourth-year political science student Christine Ow said group members expanded upon their initial focus on the quarter's social justice issue and were able to explore other topics interviewees wished to discuss. Ow said her team let interviewees decide where the conversation went instead of controlling the podcast. This decision resulted in some interviews being longer than others, but Ow said it allowed the speakers to fully express whatever they wished.
"Before we did the podcast, we would brief our interviewee and be like 'OK, this is the topic that we want to talk about,'" she said. "'This is the idea that we have, but it is your story at the end of the day.'"
Tahmasyan's interview for the podcast was with second-year public affairs student Alejandra Castellanos, who is the first in her family to attend college. In their conversation, Castellanos shared her experiences as one of three Hispanic students at her middle school and the struggles she and other Latinx students currently face at UCLA regarding limited support for their community. Tahmasyan said she learned Castellanos feels the university provides underfunded resources, which Castellanos thinks leaves Latinx students reliant on student labor.
On the topic of immigration, Tahmasyan said Castellanos discussed the importance of reform and the immigrant community in the U.S. Throughout their conversation, Tahmasyan said she resonated with the points Castellanos raised – one quote that especially stuck was about the universal desire in the Latinx community to forge a better life for oneself and one's family.
[Related: UCLA student takes hobby online, offers free virtual yoga classes via Instagram]
Similar to Tahmasyan, Gunn said she also found her interviews with Ng and Garcia to be insightful. Ng taught her about the importance of culturally specific therapy interventions, such as therapists who share similar backgrounds with patients and are cognizant of where the patient is coming from, she said. As for Garcia's knowledge, Gunn said she enjoyed learning about the mission of Border Angels: love.
"People need love," Gunn said. "We need each other, that sense of community, and I think that was definitely something that really resonated with me from her interview."
UNICEF at UCLA roots itself in its mission to amplify communities' voices in any way possible, Ow said. With the podcasts, she believed the club especially honored this mission. Authentic advocacy does not translate to speaking up for marginalized groups but instead offering them the spotlight, she said.
"We're not here to speak for them," Ow said. "We're here to use our platform and use our name and to use whatever resources we have to let them speak out."
Lau is currently the Outreach director. She was previously the 2020-2021 features and student life editor and a 2019-2020 News contributor for the campus politics beat.
Lau is currently the Outreach director. She was previously the 2020-2021 features and student life editor and a 2019-2020 News contributor for the campus politics beat.