'Gossip Girl' season 1 recap – episode 4: 'Fire Walks with Z'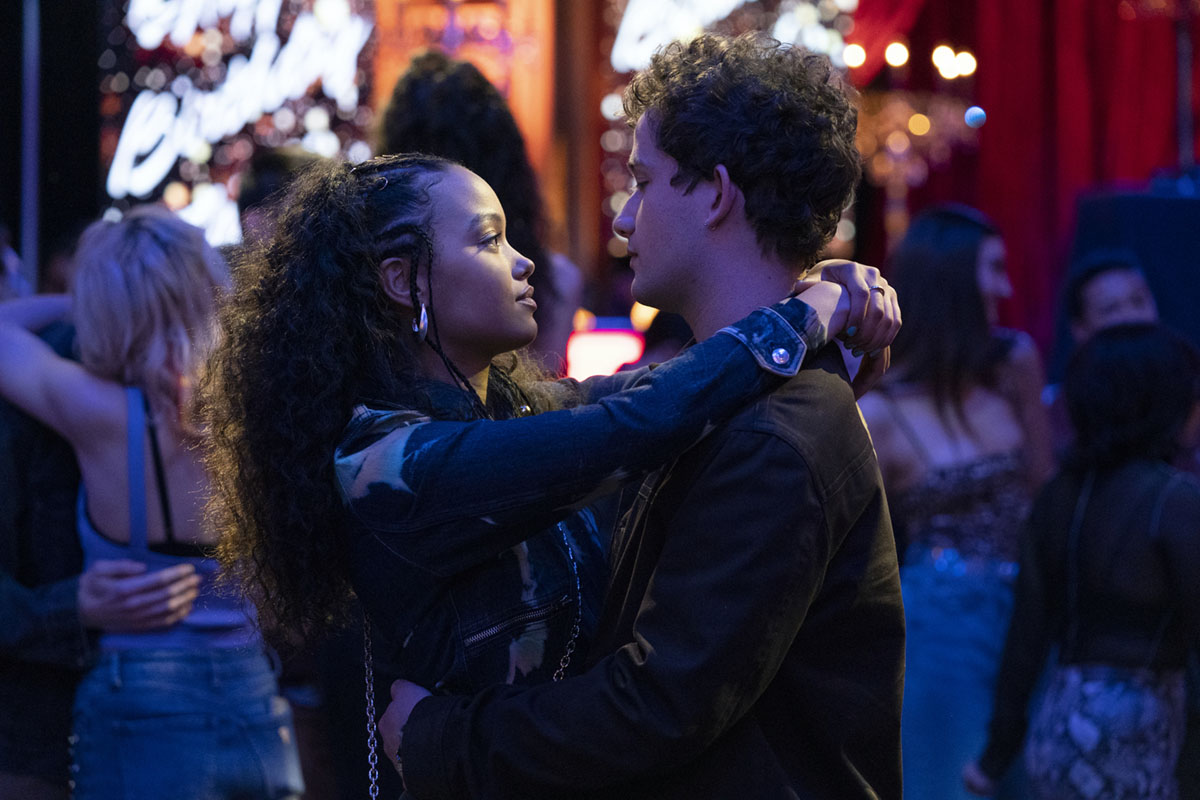 (Courtesy of Karolina Wojtasik/HBO Max)
"Fire Walks with Z"
Directed by Jennifer Lynch
HBO Max
July 29
This post was updated Aug. 1 at 5:50 p.m.
Warning: spoilers ahead.
The opulent New York City borough is now the home of a sisterly civil war.
The fourth episode of "Gossip Girl" conjures up an arms race between Zoya (Whitney Peak) and Julien (Jordan Alexander) as they fight to gain social power at Constance Billard, battling at the cost of their sympathy for one another. Though the sisters hire everyone from an expensive singer to a mischievous preteen to set off pesky tricks, the episode ultimately sheds light on the ups and downs of a strong sisterhood and the struggle to keep their bond unharmed.
On the morning of Zoya's 15th birthday, Obie's (Eli Brown) efforts to plan a celebratory day are squashed when he discovers it is also the anniversary of her mother's death. Following Obie's mistake, Monet (Savannah Lee Smith) and Luna (Zión Moreno) spark another war for power by revealing Zoya's illegal living situation to Gossip Girl, who declares the tip came from Julien. The problematic siblings come full circle with another battle initiated by Gossip Girl, and their motives throughout the episode successfully depict the intersection of social power and dysfunctional sisterhood.
While the two leads have yet another faceoff, the teachers of Constance Billard once again struggle to keep their account. Although Kate (Tavi Gevinson) is asked to publish a career-defining piece in a well-known literary magazine, she feels lured to continue ruling over the wealthy students as it gives her success and confidence, unlike a Master of Fine Arts. The episode elucidates the pervasiveness of social media in the lives of adults as the teachers' social experiment for power gain could escalate into a permanent role – one that could consequently deteriorate their reputations.
[Related: 'Gossip Girl' season 1 recap – episode 3: 'Lies Wide Shut']
Tracing back to the Constance Billard war zone, Zoya teams up with Milo (Azhy Robertson) – son of the infamous Georgina Sparks (Michelle Trachtenberg) – in hopes of bringing down Julien and her henchwomen. The nightmarish trio and their devilish acts are similar in motive to Georgina's schemes in the original series since she craved drama at its worst despite the long-term scars it inflicted. Milo's wicked assistance in bringing down Julien and the reintroduction of his mother leaves room for Georgina's future involvement in taking down more Upper East Side targets.
Even though both teams fight ruthlessly, Julien ceases fire after realizing the controversial video that got Zoya kicked out of her previous school features Zoya's friends mocking her panic attack. Julien's wonky apology following the leaking of the video may have persuaded party guests, but Alexander's performance exudes a cringey "Riverdale"-esque moment as she admits her role as a bully and swears to never commit such actions again.
Parallel to the sisters' volatile relationship, Audrey (Emily Alyn Lind) begins questioning Aki's (Evan Mock) sexuality after she catches him mingling with Max (Thomas Doherty). Lind and Mock give a strong performance as a disrupted Audrey pleads the avoidant Aki for a long-awaited answer regarding his sexuality – a topic he has been afraid to open up about.
[Related: 'Gossip Girl' season 1 recap – episode 2: 'She's Having a Maybe']
Accompanying Audrey and Aki's resolution, Julien apologizes for her behavior to Zoya on her birthday and welcomes her back with open arms. Zoya may have been struck on her best day, but Peak's teary performance shows her versatility as she thoroughly exemplifies the victim of modern bullying. In addition, Lind's impressive performance as a concerned yet ultimately supportive girlfriend shines as she maturely deals with the news of her boyfriend's sexuality in the end.
All in all, drama flares up in the Upper East Side, and it has two targets: a sisterhood and a partnership. Though the sisters may spontaneously break into a fit, the constant reminder of their beloved late mother reinforces the need to sew up their open wounds together. Similarly, as Audrey and Aki struggle to reconcile two sides – whether it's the two parties they have to choose between or Aki's bisexuality – Audrey is at peace with Aki siding with both. And at the end of the night, when the invisible huntress makes a strike, the Upper East Siders make it out hand in hand.
Though no one claimed the throne this time around, who knows what ammunition Gossip Girl has in store.